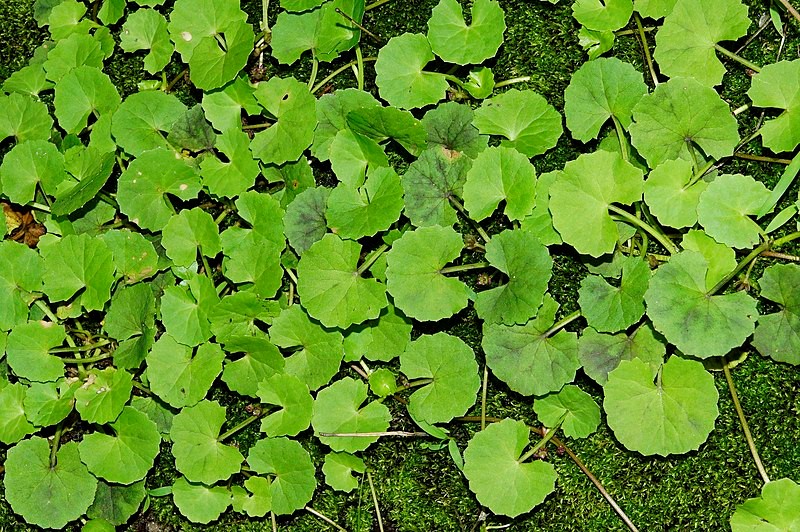 We are all animals. Let us say that again: the human race has evolved, but at one point, we had animal instincts. On some level, we still do. When something threatens us, we revert back to this nature. "Must protect," all we think about.
So, is it hard to believe that a beauty ingredient was discovered by animals first and used as an herbal remedy? They say that a lion is the king of the jungle, but that's not true! A lion restricts itself to the forests that it lives in, whereas a tiger roams all over. In reality, the tiger is the true king of the jungle.
You are probably wondering what this has to do with cica, right. Well, tigers were the ones that discovered cica. It is believed that they rolled around in the leaves of this medicinal plant to heal their wounds and repair skin. For this reason, cica cream is also known as cicapair tiger grass cream.
Fascinating, isn't it?
So, why is it that you should be outside right now and buying this cream? For one, it repairs your skin, and that's pretty awesome. Plus, if you have sensitive skin, then you should definitely get this cream. It's the latest K-Beauty craze that has taken the world by storm.
What Is Cica?
Centella Asiatica, otherwise known as cica and the magical ingredient in the K-Beauty trend, is a plant, which has been used in Ayurvedic and Orient medicine for millennia. It's moisturizing, wound-healing, and anti-inflammatory properties have been creating wonders on the skin. In fact, dermatologists recommend it for healing purposes over other medicines.
In terms of cosmetics, cica is often referred to as tiger grass, Indian Pennywort and gotu kola. As you can guess, the name tiger grass is what spreads its use far and wide. Of course, people would buy a cream that tigers use for skin regeneration.
In case you are wondering, cica is not an old wives' tale. According to a study published in the journal of BMC Complementary and Alternative Medicine, Centella Asiatica can help treat different types of wounds. Multiple extracts of the plants were taken and used on partial-thickness burns and incision wounds. The ethyl acetate extract proved to be the most effective over water and methanol extract.
In some cases, cica is also called cicapair cream as it forms a protective barrier over the skin, which helps speed up the repair process.
Why Is It So Hot?
Globally, we humans face pollution, stress and harmful UV rays regularly. This environmental pollution is becoming worse day and by day. Ordinary creams are not enough to protect our skin from these factors. As a result, cosmetic industries have attempted to respond to these problems through various eco-friendly ingredients, one of which is cica.
To push the boundaries, companies are trying to differentiate their products by introducing a new line of cosmetics that has cica in them. From serums to face masks and CC cream, this fan-favorite ingredient is now added to everything. K-Beauty's fast-paced product development ability might have started this trend, but the world is carrying it forward. And this became the starting point of Cica Boom.
If you struggle with severe dryness, rosacea and acne, then you will greatly benefit from this skin-soothing ingredient. Cica is rich in antibacterial, antioxidants, and anti-inflammatory properties. It fights free radicals and regulates collagen synthesis, which prevents future damage. As a result, your skin becomes safe from environmental stressors and the signs of aging slow down.
Understanding It's Healing Power
We already know how AHA and BHA work. The former solution is part-water and other ingredients. It basically soothes your skin by increasing moisture. The latter solution penetrates the skin deeply and treats problems such as sun damage and acne. It unclogs the pores and makes sure that your skin receives all the necessary nutrients. Cica stands on the same level as it also works and protecting and improving your skin.
The chemical composition of cica includes beta-carotene, phytochemicals, fatty acids, vitamins A, B1, B2 and C, and many amino acids. Packed all together, they stimulate collagen that gives your skin anti-inflammatory benefits and an antimicrobial boost. As the level of protein increases in your body, the tissues work hard at repairing skin and maintaining its elasticity.
Following are some of the benefits of cica:
Repairs wounds and skin
Soothes irritated skin
Treats acne
Fights signs of aging
Treats eczema and psoriasis
Improves skin hydration by treating dryness
Combats breakouts
Calms sensitive skin
Perhaps, the biggest benefit of cica is that it lightens the appearance of age spots and wrinkles. Most people are concerned with dullness and dryness, and cica successfully addresses these issues. Not only will you be able to get rid of those pesky spots, but the boost in circulation also brightens your skin and increase hydration.
When to Use Cica
Cica can be used at any time of the day. As this ingredient is now added to cosmetics, as well as skincare products, you can apply it at night before going to bed, in the morning as a moisturizer, as a sunscreen, and even when applying makeup. For best results, apply it twice a day in the morning and evening to protect your skin from environmental pollution.
Recommendations –Korean Cica product
Now that you know how powerful and effective cicapair cream is, you are probably looking for the best product. Why not got to the makeup mogul that started the craze for this cream? K-Beauty has proven its worth in the cosmetics industry with products such as cushion foundation and velvet lipsticks. Is there even any doubt that cica cream would be any different?
Following are our top picks of K beauty products that has cica:
CicapairTM Tiger Grass Cream by Dr. Jart+
The soothing power of the Cicapair Tiger Grass Cream by Dr. Jart+ is the top K-Beauty cica cream in the market. It calms sensitive skin, soothes irritation and reduces redness. The cicapair line by this Korean brand is made with new technology. The advanced proprietary ingredients used in this cica cream by Dr. Jart+ include Cicabond, Jartbiome and Centella Rx. Jartbiome includes four blends of probiotic ferments that strengthen skin balance and defend against damage and irritation. Centella Rx is a blend of different extracts such as Yarrow Oil, Houttuyniae Extract, Ilex Coarnuta and Tiger grass that soothe sensitive skin. Lastly, Cicabond includes multiple minerals and an Ivy derivative that repair skin damage. This cicapair tiger grass cream is specifically for those people who have concerns such as dryness, irritation and sensitivity.
CicapairTM Tiger Grass Serum by Dr. Jart+
The Cicapair Tiger Grass Serum by Dr. Jart+ is the same as the brand's cica cream. It too contains the advanced proprietary ingredients: Cicabond, Jartbiome and Centella Rx that strengthen skin balance, soothe sensitive skin and repair skin damage. The only difference is that this cicapair tiger grass serum is for people with oily skin as the solution easily absorbs into the skin.
Hydrium Centella Aqua Soothing Ampule by CORX
The Hydrium Centella Aqua Soothing Ampuleby CORX is a cicapair tiger grass serum with a formula having 42% of Centella Asiatica extract, which calms down sensitive skin. The key ingredients in this serum are Vitamin B5 that hydrate, moisturize and recovers the skin, hyaluronic acid that offers deep moisturization and allantoin that soothes the skin. Together, they protect the skin from redness and irritation. The serum's non-rich, non-sticky, fast-absorbing, and lightweight properties keep the pores clean and clear, which makes it perfect for acne-prone skin. The hydrium line by CORX offers skincare products, which include serums, creams, toners, masks, gels and cleansers.
Centella Green Level Buffet Serum by PURITO
The Centella Green Level Buffet Serum is a best seller by PURITO. 49% of its formula contains Centella Asiatica extract, which promotes collagen synthesis. This calms down irritated skin and strengthens the skin barrier. The best thing about this cicapair tiger grass serum is that it can be used on dry as well as oily skin. The core ingredients in this serum are Centella Asiatica Extract, Peptide, Niacinamide and Panthenol. You already know how Centella Asiatica Extract benefits you. As for peptides, they enhance skin radiance and skin elasticity. Niacinamide brightens the skin, and Panthenol restores tired skin.
Madecassoside Cica Gel Cream by A'pieu
The Madecassoside Cica Gel Cream by A'pieu is best known for strengthening the skin's acid mantle. The active ingredient Madecassoside in this A'pieu cica cream prevents scaling and redness and reduces itching. The skin-soothing ingredients Centella Asiatica, glycerin and urea ensure that the skin does not look dehydrated. 40% of the serum is made of lead extract, which gives it high moisturizing properties. The cream gets absorbed quite quickly by dry skin, so you might wanna lay it on a bit thick. You can also use it for oily skin, and only one layer will suffice.
Conclusion
So, now you know how great cica cream is! Animals have been using it for centuries, and we are just discovering its benefits just now. Here's the breakdown on which cream to use for what skin type: CicapairTM Tiger Grass Cream by Dr. Jart+ for dry skin, CicapairTM Tiger Grass Serum by Dr. Jart+ and Madecassoside Cica Gel Cream by A'pieu for oily skin, Hydrium Centella Aqua Soothing Ampule by CORX for acne-prone skin and Centella Green Level Buffet Serum by PURITO for oily and dry skin.
If you are a wholesaler, partner with UMMA to keep track of the latest products from the brands mentioned above. To get the latest news about K-Beauty Korean cica cream, visit our website and subscribe to our newsletter. You can also sign up to get access to the full list of brands we offer.