Story of K-Beauty wholesaler | UMMA
Join Our Global Community
We're UMMA: Your favorite K-Beauty wholesale shop.
UMMA means 'mother' in Korean.
And just like mothers, we nurture our partnerships with brands and wholesale buyers, helping businesses of all sizes to grow. We treat our partners like family, so whether you're a small online social seller, a shop retailer or a big wholesaler, you can rest assured knowing that we really care about helping your business grow. With multi-lingual employees that put friendliness as priority, we connect with our members by providing language support in 5 different local languages. We also provide recommendations and trend insights to help beauty businesses grow. We're more than a K beauty wholesale supplier; we're a global community, offering end-to-end support for businesses of all sizes. Create your UMMA account for free today, and grow your K-Beauty business with us.
Join our family!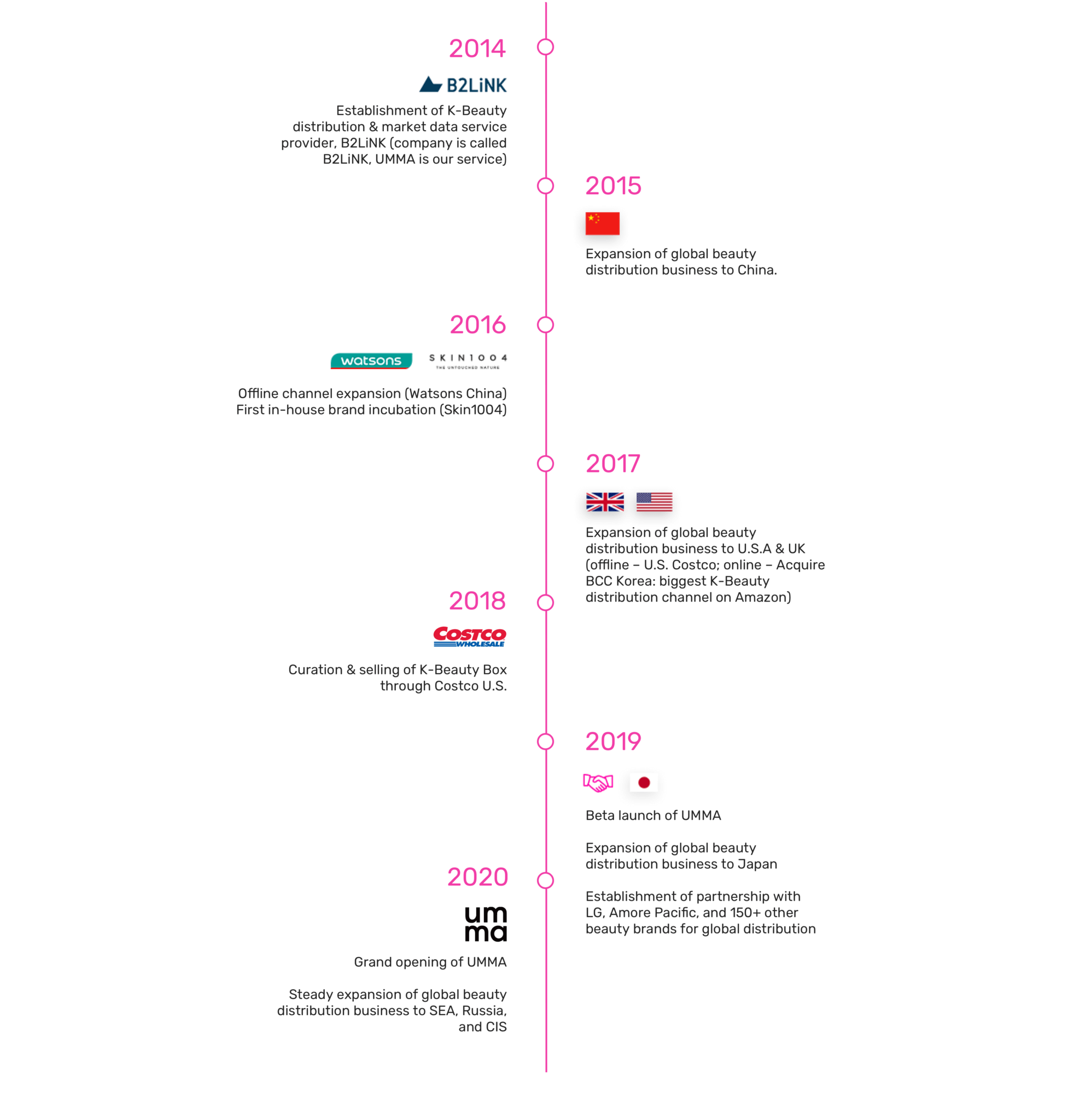 UMMA family members have the freedom to step out on a new journey. Whether it is a move into a new and exciting career, or access to a whole new array of K beauty brands as a high touch retailer.

We empower our members to grow their own business. This empowerment happens through vision, UMMA's support and a growing sense of self confidence.

Safe, motherly hands make members feel peace of mind. They feel like they are where they need to be, partnered with the right people for their personal growth, at the right time.

Members should feel connected to a wider family and support network in the a-z partnership with UMMA.

Members of our family feel ahead of the curve. They are the ones telling their followers what's trending, what's hot and what's not in the beauty and fashion world.

UMMA offers a strong network of brands, competitive pricing, a reliable supply chain and an authentic and legally-sourced product.

We offer easy to use, convenient, all in-one-place, hassle-free business growth. We offer simple steps to K beauty success.

Our customer service is tailored to the individual. We provide insights, recommendations, industry secrets, tips and intelligence to help our clients win.