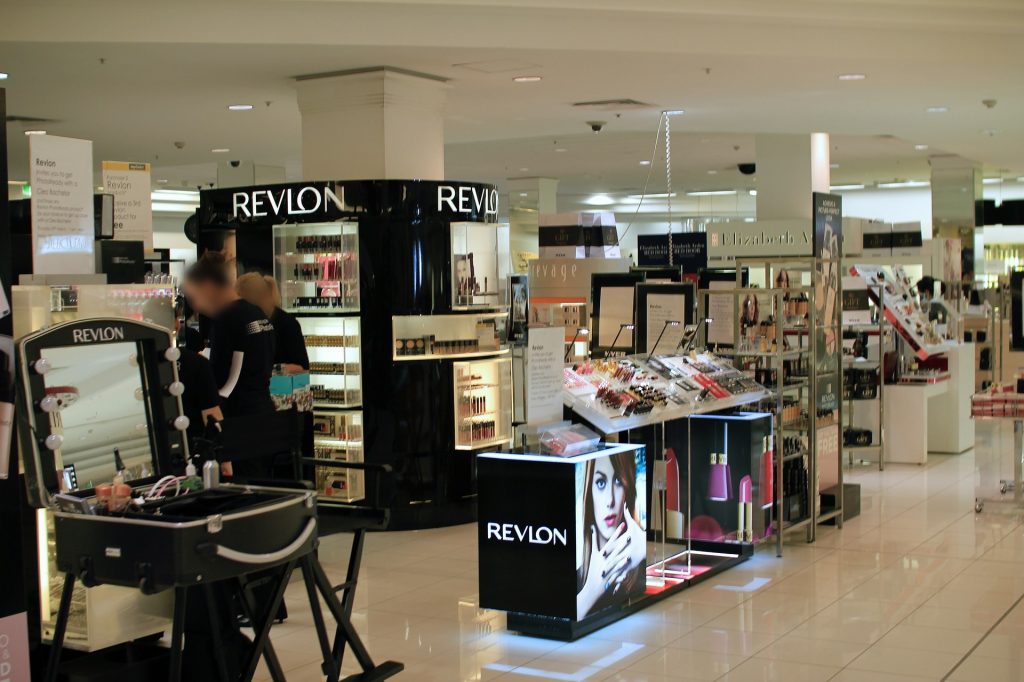 Natural, glowing, beautiful skin has slowly replaced heavy make-up in the streets of the US. It is a fact: K Beauty is the new beauty. Being fresh, natural, and letting the inner glow shine through is the best way to be pretty, healthy, and trendy today.

Wait, does this mean that women are buying fewer beauty products? Of course not, they are buying a different kind. In case you have no idea where to get this new wave of items from, you're in the right place; I'm going to write about K beauty supply today. Furthermore, I'm about to give you all the information you need to beat the competition from round one.
Why K beauty products matter?
Let's begin by saying that, according to recent statistics, in 2019, K beauty products made $10.3 billion in the world. Furthermore, that number is forecasted to reach $31.6 billion by 2029. This is a fast-growing niche that nobody wants to be out of. In other words, as a reseller, it is better to jump on board the K-beauty ship before it sails, or it might be too late.
Where can I find K beauty products supply?
Especially in the US, K beauty has been growing very fast. Nowadays, it's very easy to find a place to sell K beauty products. Let's look at some examples:
Offline marketplace
The old way of shopping hasn't gone away yet; many of us still like walking into a store and talking to a clerk. You never know what cool advice you can get from them. In the search for K beauty products supply, you can walk into any H&B store and find a dedicated aisle. Also, places like Sephora, Watson's, and even your local, close-by, department store might feature some K Beauty products as well.

As a reseller, you will find a spot in most stores for your revolutionary, well-curated, K beauty catalog.
Online marketplace
Only in the Q3 of 2020, e-commerce sales grew 37%. This means that more people than ever are enjoying the click-and-buy methodology. Some online stores now offer K beauty products supply as an addition to their classic lines, and others dedicate a specific site to it. Also, massive retailing platforms are echoing the K beauty trend. For example, simply type "K beauty" in Amazon, and you will surf through countless options.

As a reseller, this means that you can sell through big sites or create your specialized one avoiding the middle person and his or her commission. As long as you choose your K beauty products wisely, you'll find plenty of sales channels.
Dedicated stores
Are there stores dedicated exclusively to selling K beauty products? Yes, there are. Indeed, they are considered by consumers the most convenient places to buy the latest and trendiest items. This might be because they usually offer personalized attention and a curated catalog. As a seller, you might know that marketing cosmetics is all about applied knowledge; hence, populating your shelves with K beauty products that sell is paramount to maximize profit.
A well-chosen list of items, plus the knowledgeable staff is the perfect way to attract new customers and grant the loyalty of the ones already buying.
Then where should I buy it K beauty products?
By now you might have a better idea about the size and relevance of the marketplace we are talking about. Still, who should you buy your K beauty supply products from before selling? Let's go through what you should look for in the wholesaler you buy from.
Mind the price – With the current boom that K-beauty is experiencing, many intermediaries are starting to inflate prices. Buy at the store that offers the most competitive prices; this goes for retailers as well as end-users.
Mind the shelf life – As an end-user as well as a retailer, shelf-life needs to be taken into account. Many K-beauty products are based on active ingredients from natural sources and can't last more than 30 months unused. Furthermore, Korean beauty products usually print only the manufacturing date. Selling fresh products is to be one step beyond the competition.
Mind the authenticity – You don't want to get into trouble because of a rip-off. This is to say that if you, as a reseller, buy from a K beauty wholesaler who sells non-originals, you'll be giving your reputation away. Always buy only at the store that can guarantee K beauty supply product authenticity.
If you are a consumer
To summarize it, if you are a consumer, you need to buy real K beauty supply products at realistic prices that have been recently manufactured. These are the absolute minimum requirements. On top of that, you should look for a knowledgeable seller that can create a plan for you to enjoy your skin at its best every day.
If you are a reseller
As a reseller, you don't want people coming into the store (virtual or physical) to try K beauty products. You want them to come back for more. For this to happen, you need to sell the right products at the right price and guide them through their experience. In other words, you need to buy from K beauty supply experts and cascade that knowledge to your buyers.
Where are you sourcing your K beauty supply products?
Are you currently selling K beauty products? Are you being as successful at it as everyone else is? If you are not selling big numbers in best sellers like face masks, then you need to rethink your strategy. Buying from K beauty supply experts is maximizing every dollar.
The best site to get K beauty supply, UMMA
UMMA is not just another K beauty supply products wholesaler; it is a dedicated platform that aspires to boost K beauty sales worldwide. In other words, the success of UMMA's clients is UMMA's success as well.
Why UMMA is the best choice for K beauty supply?
Let's go through some of the reasons why UMMA is your best choice for K beauty supply products today.
UMMA is located in Korea, the epicenter of K beauty supply products. They can advise you not only about current trends, but also about upcoming ones. Being one step ahead increases your odds of winning the K beauty supply race.
UMMA deals directly with the brand. This allows them to offer best-selling beauty supply products at competitive prices. Their good prices and buying advice can be your competitive advantage as a retailer.
UMMA offers high-rotation, best-selling, fresh products. Buying this way, your shelves will always be populated with freshly-made K beauty products that make your clients happy. Buy from UMMA and don´t worry about shelf life again.
UMMA provides a certificate of authenticity for every K beauty supply product offered. This guarantees that your customers will only find the best, original K beauty supply products at the best prices in your virtual or physical store.
The best partner for K beauty supply, UMMA
Finding beauty suppliers in USA with good quality, highly sellable, K beauty supply products can be a challenge. Working with local Korean companies such as UMMA is to find an integral solution, a business partner you can trust. They can advise you what to buy and when to buy it to maximize your investment. To say it in other words: buying better means selling better.

UMMA is a golden ticket to enter the K beauty supply world with the best products at the best price. Ride the K beauty wave maximizing profit buying from those who know the most about it.
Start your K beauty empire today, one satisfied customer at a time.

Sign up today and get free 50 UMMA points that you can use on your first purchase