Thim refers to beauty having a theme according to each individual's way of expression. The beauty products by the brand ensure that the users can experience these changes by diversifying beauty themes regularly according to their day to day mood. And this is easily done with their convenient package design and chic, yet affordable color makeup.
With the integration of innovative technology and natural ingredients, Thim delivers makeup products that only enhances your natural beauty without altering it. Users are in awe about the long-lasting pigmentations and skin protection the products provide.
We at UMMA have rounded up the best products by Thim loved by the K beauty community. Let us take a look a closer look.
Skin Cover Concealer Duo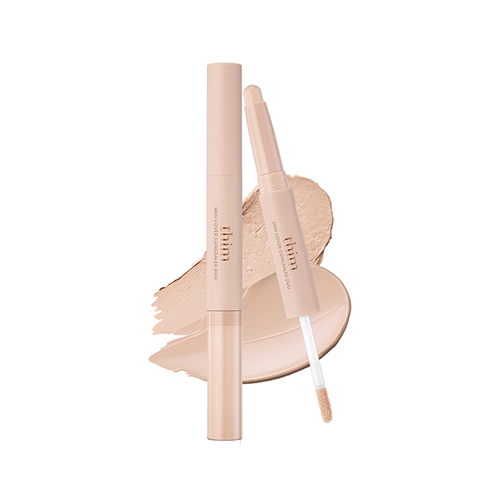 The best thing about this Skin Cover Concealer Duo is that it provides a thin, natural coverage that does not look cakey. Reviewers love the compact packaging and the options of both stick and liquid forms of the concealer. The stick conveniently hides dark spots and focus areas that need a thicker coverage. The liquid form is useful for larger areas of the face. It is great for toning the skin and hiding dark circles under the eyes.
Thim's Skin Cover Concealer gained popularity for its low price but high quality. The effectiveness of the concealer to hide open pores and wrinkles gives users a clear and smooth skin finish.
Artist Touch Brow Duo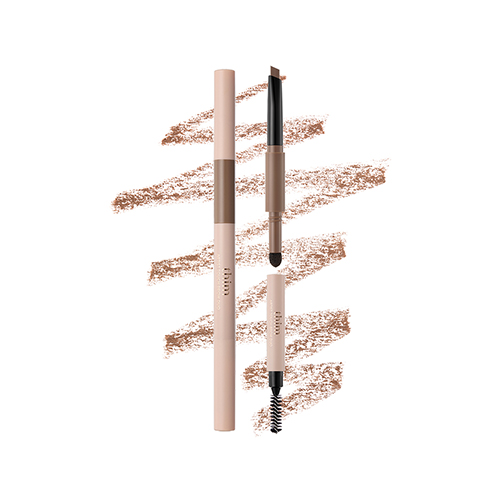 The brow pencil by Thim is called an artist touch for the right reasons, but should be considered a TRIO! This product comes with a brush, a powder brush, and a waxy, charcoal-like pencil. Users love the convenience of drawing natural-looking eyebrows so easily.
Unlike many eyebrow pencils, it is not too creamy it smudges too easily, and is not too powdery it is hard to control. The powder brush can easily fill noticeable gaps instantly, and the pencil can create natural hair strokes over it to create the natural brow look you desire.
The great praise for the pencil is that the strokes do not show too strong, so as to give the eyebrows a very natural look. Then, the brush helps blend the colors into the brow for that perfect brow finish.
Artist Touch Shadow Duo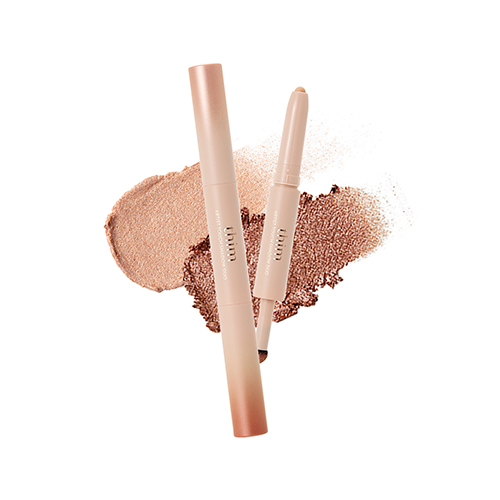 The Artist Touch Shadow Duo is a two-in-one type shadow stick. One side is a stick type, and the other powder with the puff attached to it for portability. There are five duo colors to choose from according to your personal mood.
The additional benefit of these shadow sticks is that both the cream and powder contains a coating formula that allows for a long-lasting effect. Immediately after application, it's easy to blend the two shades on skin, and will stay on like tint despite any water or rubbing. It is easily removed by eye makeup remover.
Reviews praise the long-lasting effect, convenience, and how it's subtle enough to layer with any other makeup.
Luminous Skin Cushion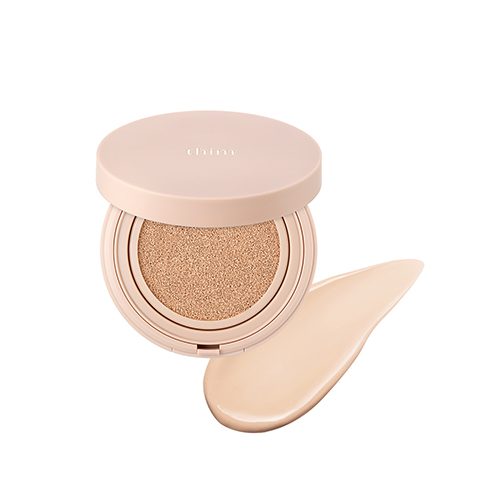 The Luminous Skin Cushion by Thim is a great cushion option for those looking for a moisturizing, natural cover. With a soft, powdery finish and SPF50+ / PA+++ this is a great product for everyday use. Packed with powerful ingredients for skin protection and perfection, the Luminous Skin Cushion also evens out the skin tone. Moreover, the soft texture of the product is effective in hiding dark spots while keeping skin looking moist.
Sheer Matt Liquid Lip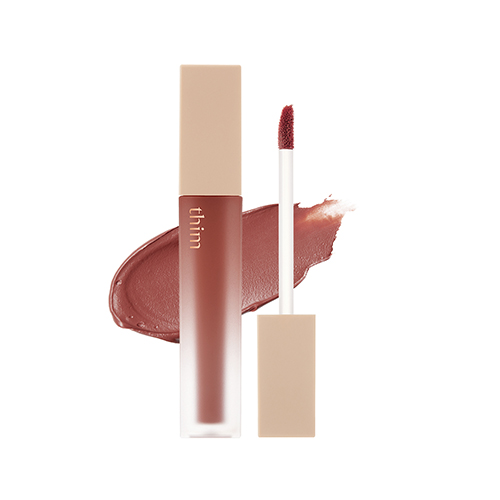 The Sheer Matt Liquid Lip is a long-lasting tint with fine powder particles that adhere to the lips and leave a natural-looking tint. Users have been able to create both natural and bold looks with the five available shades. However, the most popular are Burnt Carrot, and Petal Red. The sleek packaging is another attraction for its high repurchase rates.
NEW – Refreshing Glow Lip Balm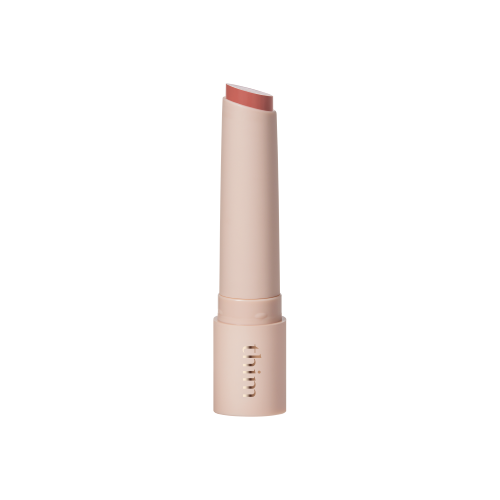 One of the latest addition to the Thim beauty collection, the sheer non-sticky glow lip balm instantly provides moisture and plumping effect with exclusive HotFlux and Coolact 10 formulations. The product is designed to bring out the best of your natural lip color by providing just the right amount of tint. Like watercolor, you can layer the application for a deeper shade. And with Rose Hip Oil, Evening Primrose Oil, and Jojoba Seed Oil this lip balm provides the perfect nourishment your lips need to maintain a healthy, flake-free glow.
Thim Wholesale available at UMMA!
This gorgeous beige makeup collection by Thim is available at the most competitive wholesale rates at UMMA. Shipped to over 75 countries around the world, we pride ourselves on providing high-quality services and original K-beauty products. Register today to access thousands of best and trending K-beauty products, and receive a sign up bonus.