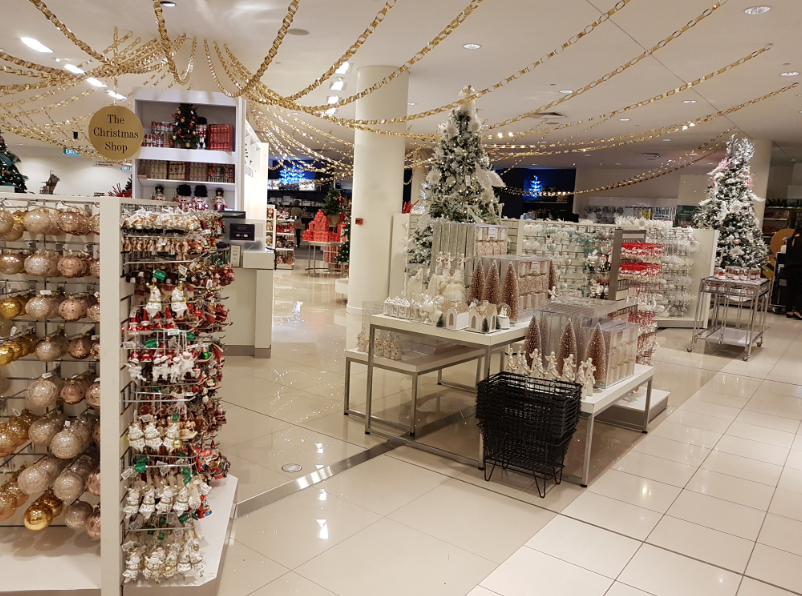 They say if you've mastered the art of selling, you've done half your job as an entrepreneur. Almost all business types including manufacturers, resellers, hoarders, retailers and startups recognize how selling perfectly can influence their overall success.

Imagine a world where you could shun the hassle of finding customers and focus on designing your product, streamlining your operations and beautifying your brand's marketing presence. Most entrepreneurs would jump at the very chance of dropping their servile salesy demeanor and focusing more on important tasks related to production and operations.

Fortunately enough, manufacturers can pass the responsibility of selling over to other businesses by creating a dedicated, hassle-free wholesale channel of their own.

Hold your horses and read on as we take you through the process of how to sell wholesale to retail outlets in this article.
Wholesaling for Beginners
To those who are new to the term, wholesaling to retailers is the process of selling products in bulk to other retailers. These retailers then sell the products over to their customers, using their own channel. Wholesaling to retailers does not consume all your options or resources though. You can still sell your products to the end consumer, after entering a wholesale channel with another business.

The online ecommerce disruption of the 21st Century disbanded the inherent appeal of selling wholesale to retailers. Businesses and manufacturers thought of eliminating the proverbial middle men and selling directly to customers, using the world of online retail and commerce. It was during this time that wholesale to retailers gained its reputation as an old fashioned sales model disrupted by newer direct ecommerce methods.

However, the growth of online marketplaces in the recent past has helped wholesaling to retailers' models experience a revolution of their own. Selling Wholesale to retail still offers both, manufacturers and customers, a convenient selling and buying experience. It makes life easier for manufacturers by selling in bulk and then gives a one-stop solution to customers who wouldn't want to shop for different items from different places.
What Retailer Expects from Wholesaler?
This newer version of wholesaling usually takes place through online marketplaces and is revamped by wholesale to retailers such as UMMA. UMMA deals in K beauty products and buys in bulk from local manufacturers to sell in bulk to retailers in international markets. The chain that's created eventually helps connect Korean beauty brands with consumers in the international market. All of this happens in bulk, without the need for brands to sweat for each customer.

Retailers have certain expectations from wholesalers, bordered on the following lines:
Product Diversity
Wholesalers should offer optimal product diversity that helps retailers go beyond the traditional products they offer. Retailers turn to global brands when they want new product offerings and diversity in their organization.
Sales Support
How do wholesalers succeed in a market that is saturated with competition? By offering exceptional sales support tailored to the needs of your target market. The sales support you offer should go beyond the sale itself and should include after-sales services as well, depending on the nature of the client.
Variety in Terms and Conditions
Retailers don't want to go by stringent terms and conditions and will appreciate a limited amount of variety in payment options and other conditions. From payment methods to delivery options, shower retailers with choice and allow them to choose for themselves.
Easy User Experience
If you have a website and operate as an e-wholesaler, it is extremely necessary that you guarantee an easy user experience for retailers visiting your website. Make it easy for them to locate items they require and add convenience to your UI.
Key Strategies for Succeeding as Wholesale
We now move on to the specific strategies you can follow to sell wholesale to retailers around you. These strategies include:
1. Stable Supply
To excel at wholesaling to retailers you need to have a stable supply of raw materials coming from behind and a stable flow of goods to your end customers. In short, you need a stable supply chain model that isn't volatile or inconsistent in any way.

It is important for you to supply buyers without any inventory issues. If you have an annual trade show or event that you participate in, you should ensure that you have enough stock available to meet demand in such events. Since you're competing with your competitors you want to out-stock them with a stable supply of goods. You should have reliable brands and manufacturers working with you.

Korean beauty brands are well served by UMMA here, as it redefines the K-beauty experience and helps local brands breathe the fresh air of profits from across the globe. Find yourself a dedicated wholesaler like UMMA and focus on production, because you're definitely bound to see a spike in demand. Present your USP. UMMA deals directly with K beauty brands and also offers genuine certificates. Because UMMA receives products directly from the brand, stable supply of inventories is possible.
2. Work With Relevant Stores
Not many manufacturers can start selling to big shots like Walmart or Target immediately. You stand a better chance by approaching local retailers before you head big. If you are a frequent customer at a local mart or retail store, you can strike up a conversation with the owner to understand their seasonal purchasing patterns, their customer preferences and the buying cycles they follow.

Do some research in your local neighborhood and find out the retailers you can best sell to. Also, be aware of the categories most retail stores have and whether your product fits into those. Showing local retail owners the packaging of your product and practically demonstrating how your product can fit into their store and shelves might just end up sealing the deal. Slowly and gradually, you can expand your horizons by heading to bigger stores.

There is a developing market online for wholesale manufacturers as well. You can look for possible avenues online to pitch your product in front of relevant ecommerce platforms. Find ecommerce platforms for the product you sell and try to take decisions at a global level, because ecommerce gives you that discretion.
3. Focus on a Pricing Strategy
Your pricing strategy is one of the most crucial components for creating a favorable wholesale model. The pricing strategy also helps determine the longevity and duration of a successful wholesale to retailers model.

Hence, if you want to create a favorable wholesale model, you will may have to skim your prices and offer a favorable discount to retailers. You might also have to increase the ultimate selling price and risk losing some consumers.

First, try various tests. To ensure you don't run out of profitability, you should set a minimum order quantity to ensure that resellers are buying enough from you. The MOQ should be set after seriously considering your profit margins and understanding just how much you'd need to breakeven. This will motivate retailers to place large orders, eventually allowing you the luxury of reducing marketing overheads and selling in pure bulk. MOA plays a similar role. If the MOQ guarantees sales for individual products, the MOA will drive sales for orders.

As a wholesaler, the ball lies in your court and you can set rules that best adhere to your selling strategy. However, with the growing competition in the market, you also have to consider the options available to wholesaling to retailers and what they would be looking to get from the trade. Hence, it is best that you create a pricing strategy that resonates with both, supplier and seller.
4. Keep Marketing to the End Consumers
While we did mention that wholesaling can reduce your marketing budget, this is no excuse to give up on your marketing efforts altogether. The products you're selling to wholesalers are still required to be sold to the end consumer before the retailer can come back for another order.

Without proper marketing directed at the end consumer, you wouldn't be able to sell these products, empty shelves and get more orders. Run a spirited social media campaign and let customers know exactly where they can find your product and why they should buy it. This will help you catch their attention and sell products.

You can create a marketing strategy focused on educating users about your product and the benefits that it will bring them. Step outside promos and discounts and tell end customers about your unique identity and your product.
5. Understand the Buying Process for Retailers
Buying behavior among retailers differs from industry to industry. For instance, if you're selling wholesale to a retailers who is small boutique store, you might even get in touch with the actual owner and converse with them. However, bigger retail giants and stores won't grant you access to the owner. Instead, you'll have to pass through different gatekeepers to get to the eventual decision maker.

There are also times when you'll have to deal with a dedicated buyer that eventually sells your products to retailers. While dealing with store owners does sound straightforward and simple, dealing and conversing with a dedicated buyer is a completely different ball game.

Since a dedicated buyer has to sell your products to other retail stores locally or internationally, they will take multiple factors like quality, consistency and processes into account. For instance, a dedicated buyer like UMMA provides K-beauty products to international retail giants. A local Korean make up manufacturer can get in touch with them to use them as a middle man to get in touch with the actual retailer.

Another factor that will impact your sales is the frequency with which your product sells. Retailers can ask something related with that. For example, "How often do consumers buy your product? Is it a high selling product? Is it a seasonal product? What do you do during seasons when the product isn't at its peak demand level?"

Also, certain manufacturers and wholesalers have to take into account the shelf life of your product. If your product is one that has a short shelf-life, then the dedicated buyer or store manager will take small orders from you and not deal in bulk entirely.
6. Offering Your Unique Identity
One of the best ways to sell your product to wholesale buyers to retailers is to have a unique identity and stand out from the competition. You can either do so by the quality of the product or through a compelling story surrounding it.

Do some soul searching for your business and find reason(s) that separate you from your competition. The reasons that help you stand out can either be completely related to your product or to the story you have. Actually, many businesses run a social cause that can help them get noticed by major retailers. So, this will be helpful your sales.

Adventurist Backpack Co is a leading backpack provider in the United States and provides 25 meals to poor families on every backpack sold. They have an agreement with the non-profit-organization, Feeding America. This initiative has helped them get noticed by multiple retailers who have confirmed that they ordered from them due to their compelling story and mission to feed American families.
7. Stay in Sync With Industry Trends
The B2B business is ever expanding and the rise of ecommerce has made it even more convenient and profitable. While the growth of B2B selling strategies is a good omen for you as it helps you reach out to different retailers, it also means that you have to keep up with the changing industry patterns.

For instance, in shipping part, customer needs are changing, and retailers are trying to set their product delivery according to those needs. Similarly, you have to be on board with this entire process and ensure that you are up to date with the changing industry requirements.
8. Always Be Ready for Rejection
The process of selling goods from wholesale to retail isn't all sweet and gleaning. The axe is going to fall down on you, and you will be rejected by many retailers in the process. In fact, when you first start pitching your product to wholesale retailers or dedicated buyers, you will see more rejections than approval.

A key business phrase to follow here is 'to hope for the best and be prepared for the worst'. You should hope and strive for approval, but you should also have contingency plans and alternatives for rejection, when it happens.
Establish an Optimal Strategy for Your Industry
The wholesale selling strategy varies from industry to industry, which is why you have to sit down and focus on what's best for your industry. One size doesn't fit all, but a customized strategy will help you better attract retail brands globally

In the cosmetic industry, for example, since there are many fake products, giving trust may be the most important strategy. Or, since it is a highly competitive industry, offering unique products may be an important strategy. The important thing is to find the best strategy for your industry and business environment.
Conclusion
Selling wholesale to retailers might sound complex and challenging, but success in doing so can help your business grow quickly. You should start by researching the options you have and keeping the information you've learnt from this article in your mind at all times.

The B2B wholesale market is a challenge to jump into, but this does not make it off bounds for businesses like yours to succeed in. Selling wholesale to retailers is the new 'old' business model and is sure to help your business launch faster.

UMMA is a representative online wholesaler that provides k beauty products. They also provide the latest business trends and tips that helpful to wholesalers and resellers.
To get the latest news on Wholesale to Retail Business, visit our website and subscribe to our newsletter. It only takes a second!

Sign up today and get 50 UMMA points for free that you can use on your first purchase.
who