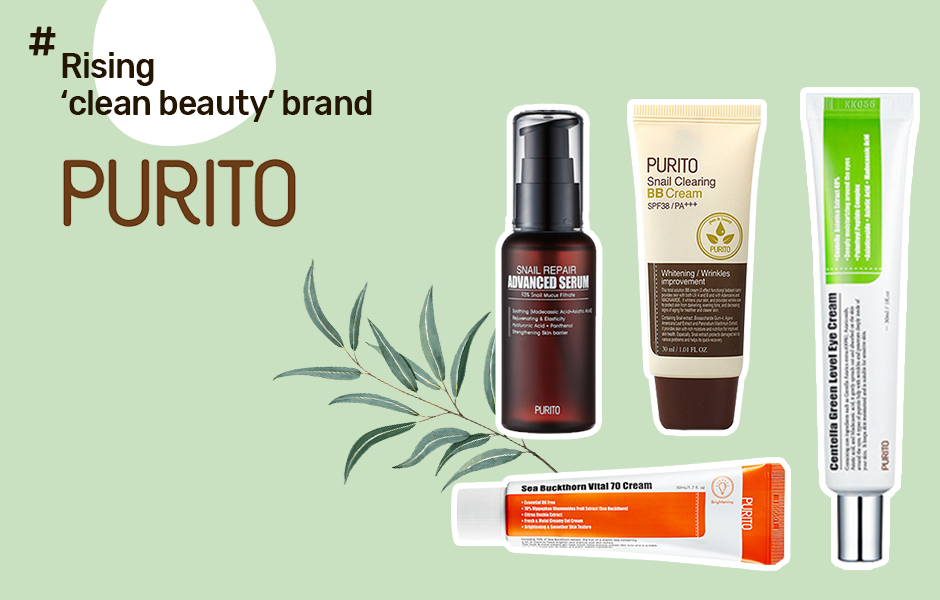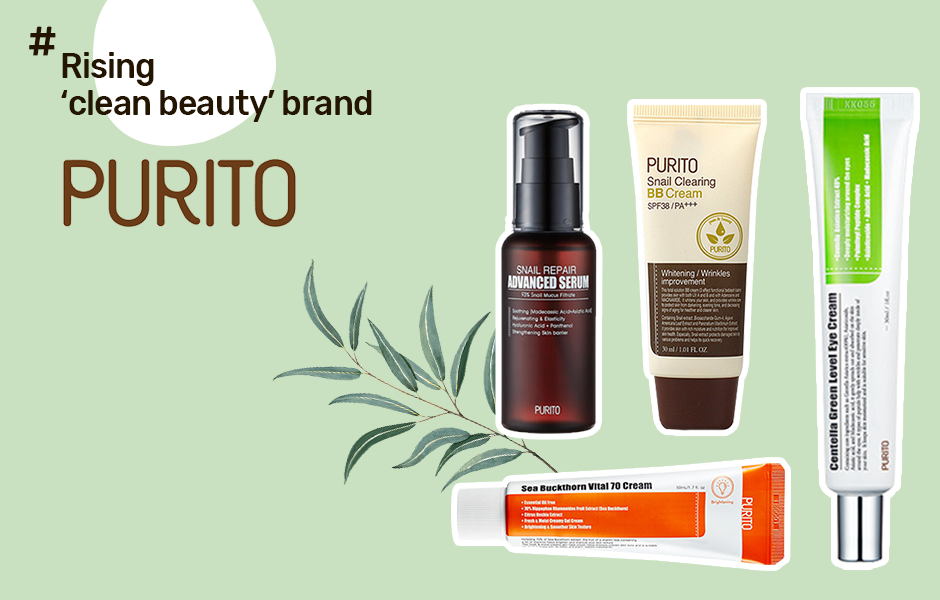 Whether you've fallen in love with their multi-purpose BB cream, the Purito sunscreen texture, or their use of clean, natural ingredients, one thing is for sure – once you use Purito, you don't go back. With Purito skincare focusing on effective ingredients, a more minimal approach, and eco-consciousness, the brand has gained traction for its values and its commitment to the environment. Products such as the Purito Comfy Water Sun Block have caught the attention of K-Beauty enthusiasts and skincare influencers, and have introduced a new audience to Purito products.
Purito: Inception to Launch
Purito was formed with two main ideas in mind – clean, safe ingredients, and recyclable packaging. With an eco-friendly business model in mind, Purito emerged as a brand focusing on not only simple packaging, but also simple marketing. Immediately upon its launch, Purito made its priorities clear – with the health of their customers and that of the environment in mind, toxic ingredients had no place in their lineup. Even today, high-quality natural ingredients like centella asiatica, allantoin, and green tea are at the forefront of Purito product formulation.
Brand Vision & Values
The brand's name itself captures its values and its vision for the future – "Purito" comes from the word "Purify" and the Chinese character "to", which translates to "soil". The name combines the two words to emphasize the pureness of their products and their commitment to go back to basics and focus on strengthening the skin's natural protective barrier.
Their philosophy dictates that just like a healthy tree requires healthy roots, people need a strong foundation and a healthy natural barrier in order to improve their skin. Instead of focusing on short-term results that may not last, Purito prides itself on long-lasting impactful results that come with the continued use of strong products!
Mass Appeal: Why Purito Works
Purito's commitment to natural ingredients and the environment contribute largely to its mainstream success – free of parabens, sulfates, dyes, fragrances, and ingredients like phenoxy ethanol and triethanolamine, Purito has gone beyond just giving consumers their word. Upon feedback, they have improved their lineup and introduced unscented versions of popular products so that they are suitable for all skin types, including the most sensitive of skin.
This attention to feedback, in combination with its dedication to using recycled packaging and eco-friendly tape and ink, makes Purito a brand that is sure to see further growth.
Top 10 Purito Product Recommendations
With its emphasis on clean and effective ingredients, Purito has a host of products worth mentioning. However, we have narrowed the list down to the following 10 items. Some of them are old favorites while some are new products that you should definitely add to your skincare routine!
Best Purito Products
Some of the best products Purito has released are mentioned below. These are tried and true favorites and won't let you down!
Purito Defence Barrier Ph Cleanser
This refreshing cleanser has a gel formula that foams up to thoroughly clean the skin without stripping it of all its natural oils. Although suitable for all skin types, it is especially suited to those with sensitive and dry skin types, since this cleanser manages to hydrate the skin while gently cleaning it.
Formulated with ingredients like centella asiatica extract, tea tree, and allantoin, this cleanser soothes skin and strengthens its protective barrier.
Purito Galacto Niacin 97 Power Essence
One of our strongest recommendations, this essence boasts 92% galactomyces fermented filtrate and 5% niacinamide for a combination that improves skin texture, elasticity, and health.
The product's lightweight formula and watery texture make it easy to apply, and quick to sink into the skin. Galactomyces ferment filtrate, the most dominant ingredient in the essence, is a game changing ingredient that has the ability to completely transform your skin – in addition to moisturizing and antioxidant benefits, it controls sebum production, fights acne, brightens skin, and strengthens the skin's moisture barrier by protecting it from environmental stressors. It can even help with hyperpigmentation and the appearance of wrinkles and fine lines!
Niacinamide works alongside galactomyces ferment filtrate to brighten the skin, control excess sebum, and hydrate the skin. This formula includes bifida ferment filtrate, which also helps moisturize and strengthen the skin barrier.
Purito Dermide Cica Barrier Sleeping Pack
This soothing and hydrating formula works through the night to strengthen the skin barrier and transform your skin into the softest and smoothest it can be. UV damage and environmental stressors throughout the day can take a toll on your skin, even with adequate protection – this product uses powerful ingredients such as ceramides and hyaluronic acid to moisturize the skin, prevent transepidermal water loss, reduce irritation and inflammation, and overall, reinforce the skin's protective barrier. Formulated with centella asiatica, green tea extract, panthenol, and madecassoside, the soothing benefits of this product are excellent. Along with glycerin and hyaluronic acid, the product uses squalene to hydrate the skin. Ceramide NP, combined with these other ingredients, makes sure to envelop the skin in extreme hydration without making it greasy.
Purito Comfy Water Sun Block SPF 50+ PA++++
A 100% physical sunscreen using zinc oxide and titanium dioxide for sun protection, this lightweight formula is extremely comfortable and almost feels like water. Because of its thin, watery texture, this sunscreen is pleasant to apply, and spreads over the skin smoothly. While this is a great sunscreen for all skin types except dry, this is especially great for those with oily skin. Not only is it lightweight and non-greasy, but this sunscreen also helps fight acne, and controls sebum production. This is due to the presence of niacinamide in the formula, which also helps strengthen the skin barrier by keeping the skin hydrated.
Along with almost no white cast, it is also free of irritants like fragrances and essential oils, making it sensitive skin friendly. Soothing ingredients like madecassoside, antioxidants like asiaticoside, and hydrating ingredients like adenosine make this a versatile product that helps on all fronts!
Purito From Green Cleansing Oil
This first-step cleanser combines five natural oils to gently break down makeup and cleanse your face. These include grape seed oil, olive oil, jojoba seed oil, sweet almond oil, and sunflower seed oil. This mixture thoroughly cleanses the skin, removes impurities and prepares it for rest of your skincare routine.
Purito BHA Dead Skin Moisture Gel
Using betaine salicylate, a mixture of hydrating betaine and BHA salicylic acid, this product removes dirt and impurities from your skin and pores while also providing moisturizing benefits. Since this is a leave-on treatment, it works throughout the night to exfoliate your skin while using ingredients such as aloe, tea tree extract, and artemisia capillaris leaf extract to soothe the skin, and hyaluronic acid and butylene glycol to hydrate it.
Purito Pure Vitamin C Serum
Formulated with 5% pure ascorbic acid, this serum repairs skin damage by visibly improving skin texture and brightening the skin. It targets hyperpigmentation, wrinkles, and other signs of aging and works to eliminate them with the help of tocopheryl acetate (aka Vitamin E). Niacinamide is also used to target hyperpigmentation and brighten skin to result in an even skin tone.
Antioxidants such as ginseng and turmeric root extract are included in the formula, as are hydrating agents like sodium hyaluronate, arginine, adenosine, apple fruit extract, and pineapple fruit extract.
To make sure that ascorbic acid doesn't oxidize quickly, it is packaged in an opaque bottle, protecting it from light and ensuring stability.
Latest Purito Products
Purito is a brand that listens to its customers and innovates according to their needs. Some of their newest products (including unscented versions of older products) are incredible formulations that you should definitely give a try!
Purito Centella Unscented Toner
Free from fragrance and essential oils, this toner is suitable for all skin types, including sensitive skin. It is formulated with panthenol, allantoin, and centella asiatica extract to soothe the skin and reduce irritation, and uses sodium hyaluronate, butylene glycol, and trehalose to provide deep hydration and moisturize the skin. This results in softer, smoother, and stronger skin.
Purito Cica Clearing BB Cream
This BB cream combines makeup and skincare by providing users with a product that has both, coverage and skincare benefits. In addition to strengthening the skin barrier via centella asiatica extract and asiaticoside, the BB cream also offers broad spectrum sun protection, and protects users from both UVA and UVB rays. It is jam packed with hydrating ingredients such as glycerin, niacinamide, and butylene glycol, and soothing ingredients such as allantoin and panthenol.
Although it has a natural and luminous finish, it boasts a formula that lasts all day long. It is also suitable for all skin types – as with all Purito products, harmful ingredients have been eliminated to make sure that the product is safe and sensitive skin friendly!
Purito Centella Green Level Unscented Sun SPF 50+ PA++++
This broad-spectrum sunscreen is lightweight, smooth, and easily absorbs into the skin. Because it is a chemical sunscreen, there is no white cast to worry about, making this sunscreen suitable for wear both under makeup and alone. It's also suitable for sensitive skin since this formula does not contain any essential oils or artificial fragrances.
In addition to its lack of white cast and smooth texture, this Purito centella sunscreen is a bestselling product because it contains centella asiatica, aka tiger grass. This calming ingredient is excellent for healing wounds, reducing inflammation, hydrating the skin, and reinforcing its protective barrier. This formulation also includes acne-fighting and brightening ingredient niacinamide and antioxidants like madecassoside and tocopherol.
Purito has built its following on clean ingredients, eco-friendly packaging, a consumer-centered approach, and a focus on minimal but effective skincare. To be a part of this growth, stock Purito products at your retail locations using UMMA, the complete K-Beauty wholesale e-commerce platform. Some of Purito's newest products are hard to find – resolve this by using UMMA. We stock not only the best products, but also the latest products that come out.
We can help your business by sourcing and distributing products, as well as providing marketing services to further your growth. Register today to get 50 UMMA points, and become part of the UMMA community!