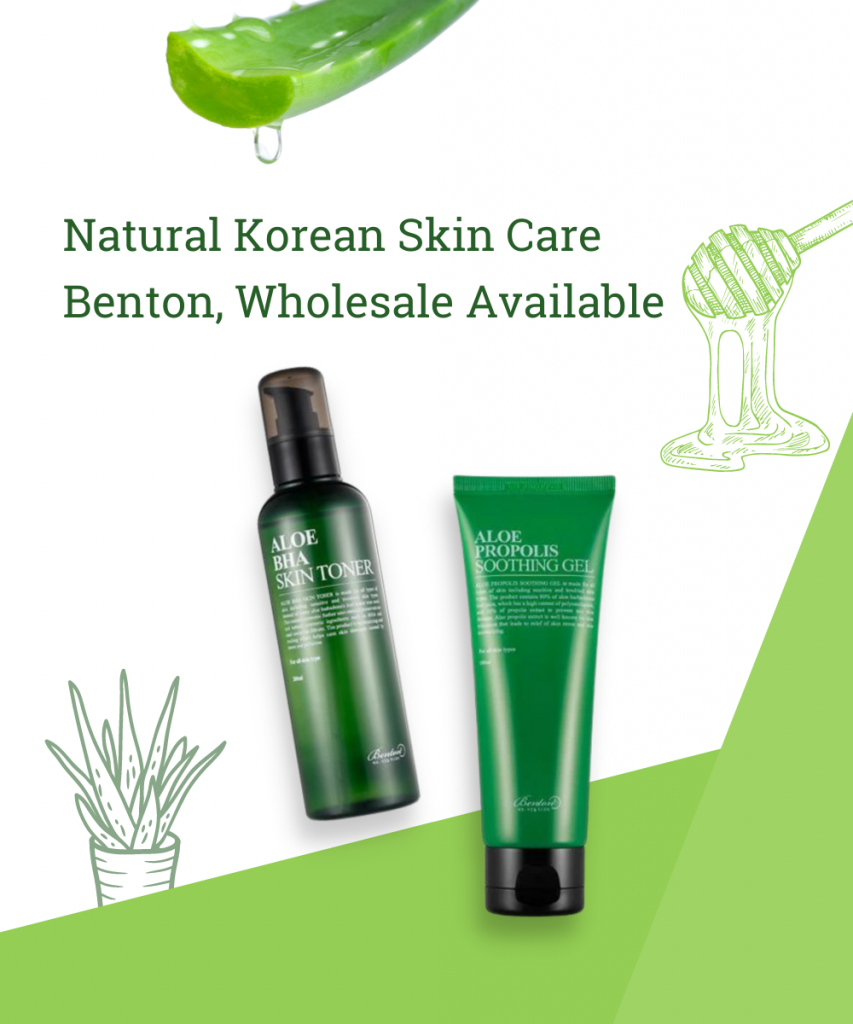 The Benton
Brand

Story

Since K-beauty is gaining popularity, there is an increased demand for these products across the globe. Several brands have captured the market but only a few stand out when it comes to quality and cost-effectiveness. One such brand is Benton.

The name Benton is inspired by the infamous movie The Curious Case of Benjamin Button where Benjamin ages backward. The story unfolds when his lover ages forward but wishes she could age back as well to be with him.

Although Benton skincare will not reverse your age, the products will target those fine lines and early signs of aging. Focused on offering promising solutions, Benton is now a common household name in the K-beauty industry.
Benton Best-Selling & Trending
Products
While Benton is accessible to everyone across the world, the doors to a huge business opportunity are still open. Established in 2011, Benton cosmetics is famous for its clean products that are cruelty-free and biodegradable. This has gained trust from customers worldwide who are conscious of their carbon footprint.
The most in-demand products of Benton are:
Benton Aloe BHA Skin Toner
This toner is made with ingredients that are great for the skin. Salicylic Acid, Aloe Vera, and Snail Secretion Filtrate helps turn over dead skin cells, smoothers out pores, nourishes, and helps with acne scars. Toner is an important part of any skincare routine and this one is a best-selling product.
Benton Aloe Propolis Soothing Gel
Enriched with natural juice extracted from Aloe Vera leaves, this soothing gel keeps the skin nourished throughout the day. This gel is fragrance free, which only goes on to prove its natural ingredients, free of alcohol and other harsh chemicals. This can be used after cleansing and toning the skin for a well-nourished skin tone. The Propolis Soothing Gel is also a best-selling product on our store.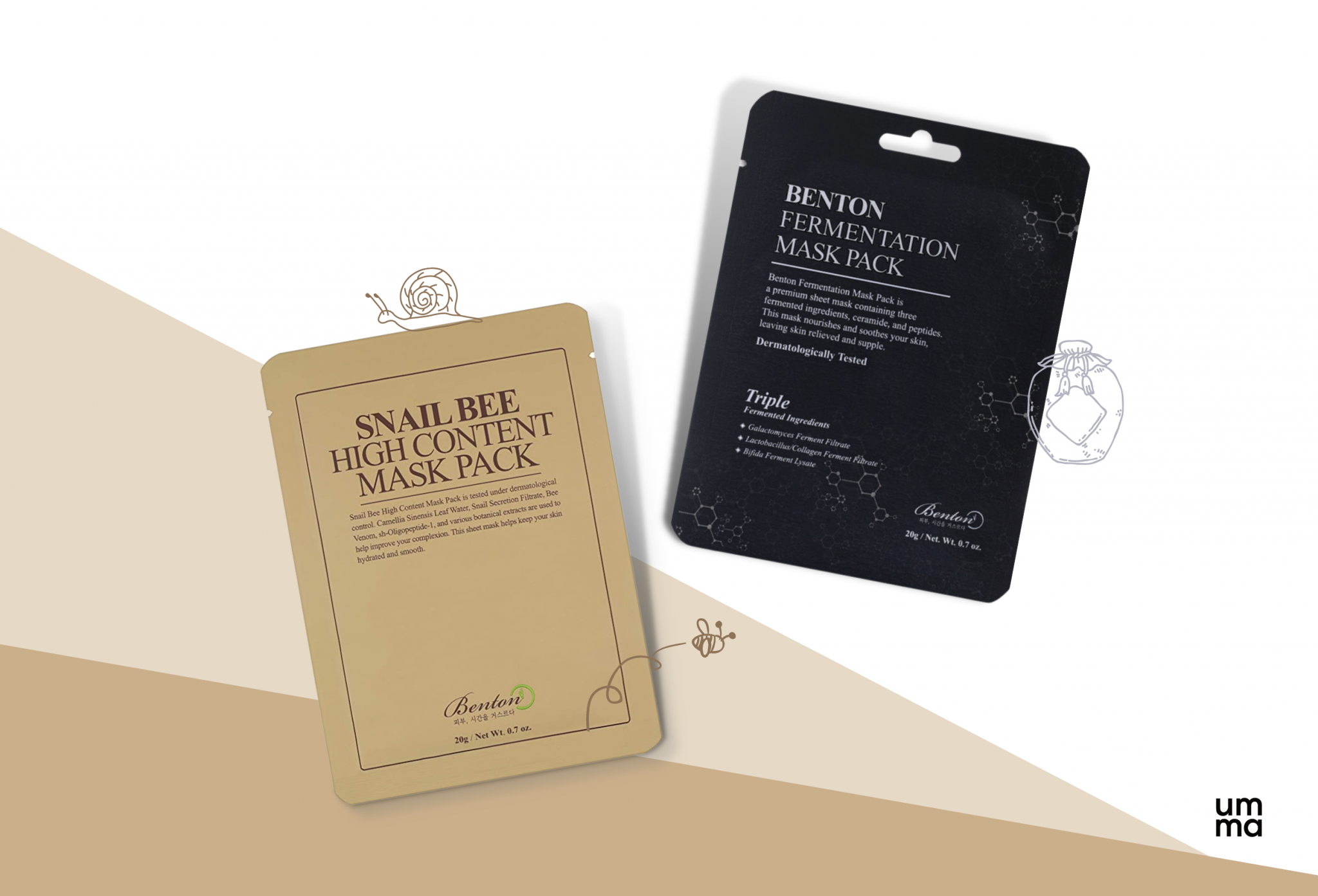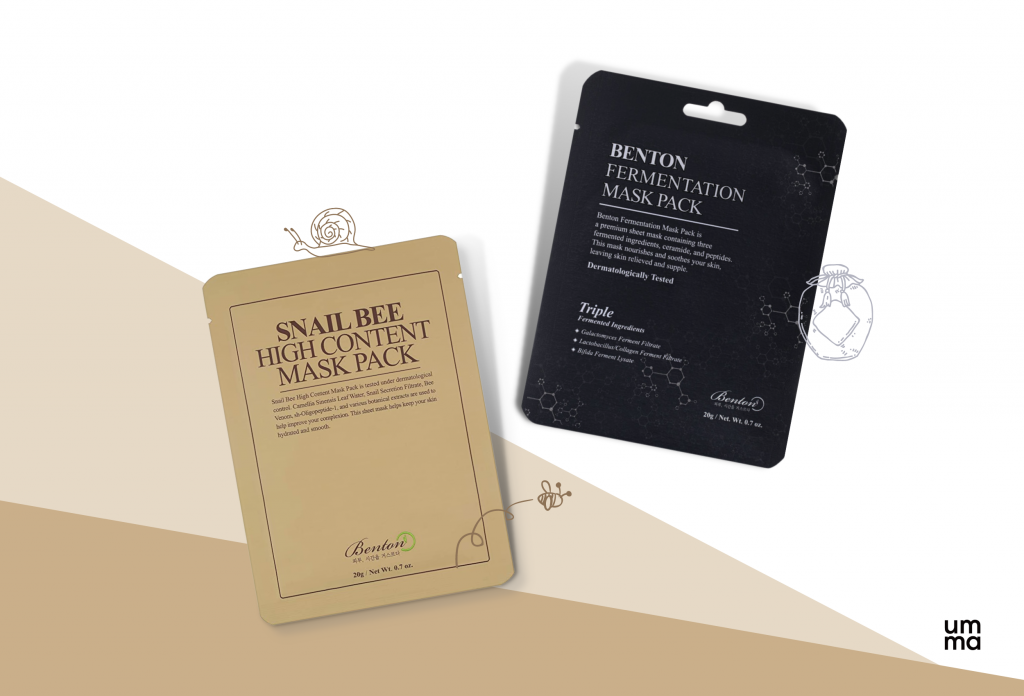 Benton Snail Bee High Content Mask Pack
The Benton Snail Secretion Filtrate and Bee Venom are the main ingredients in this mask, which makes it an interesting and popular Benton product. The main ingredients are added to leaf water instead of plain water to ensure maximum nourishment. The long-term effects of the Snail Bee High Content essence are brighter, healthier, and younger-looking skin.
Benton Fermentation Mask Pack
Benton Fermentation Mask Pack is also quite an interesting product, which is why it's also trending for treating wrinkles and other signs of aging. All Benton products are great with absorption and providing nourishment to the skin and this mask is no different. The ceramide NP is great for proving a radiant glow to the skin and boosts elasticity.
The unique selling point of Benton products is that all of them are free from any preservative. This is why all the products must be used within six months. But that is why every drop of these products is worth your time and money.
Benton on
Wholesale

for Beauty Businesses

We at umma are proud of Korean beauty and skincare products. As mentioned before, the demand is ever increasing. While there are many options available for the consumers, it's hard to find brands that offer affordable natural skin care. This is why Korean skincare has reached new heights of popularity.

You can be a part of the K-beauty family and take the story forward by promoting healthy beauty consciously for your beauty business. If you are looking for great wholesale rates of Korean cosmetics, you have come to the right place. Register free and get the best deals on Benton skincare and other well-known brands at wholesale.

This is where your business starts to boom!