The wisdom behind K-beauty is healthy skincare. How do you get healthy skin? The answer is simple – keep it hydrated! We all know that drinking lots of water results in glowing skin but it definitely needs an extra push. This is the philosophy of Laneige and every product is designed for skin hydration.
The Korean beauty market is vast with options available for all types of skin and skin problems. However, K-Beauty is all about the customization of skin routines. Laneige is a brand that solves a big skin problem for many. Its popularity has grown over the years and the demand for the products is still on the rise. But authentic Laneige products are hard to find. So, you should be careful to choose a reliable K-Beauty wholesale source.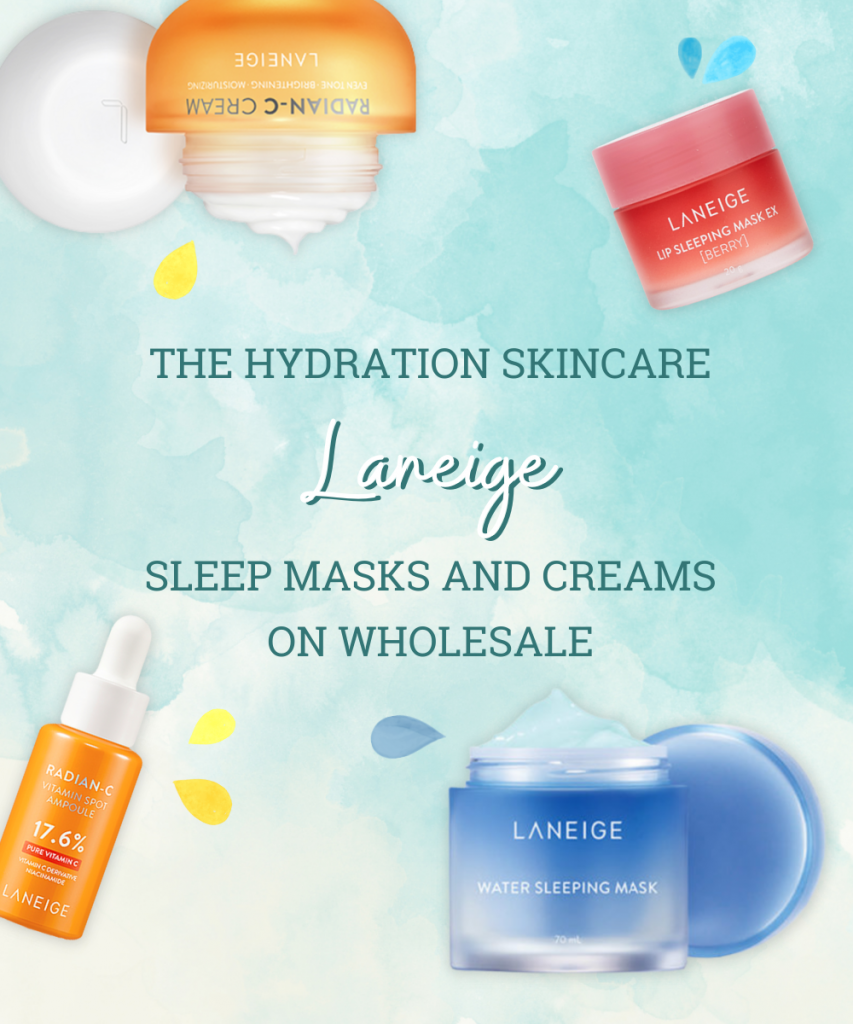 What Makes Laneige the Hydration Expert?
After 25 years of studying the science of water in the Laneige labs, the experts have found Advanced Water Complexes solutions. These solutions target areas of the skin that need hydration the most. Innovation and science-backed claims about hydrated skin, the products are truly unique and do what they promise.
Laneige Best Selling Products
Laneige is a popular name in the best Korean skincare category and therefore, provides a good business opportunity. Are you looking for wholesale beauty products but not sure where to source them? Well, you have come to the right place. UMMA is a trusted Korean wholesale supplier with the best brands all under one roof. You can find Laneige sleep masks and creams wholesale for competitive pricing our website.
While the brand offers a great line-up of water-based serums, masks, and creams, we will list down the most profitable ones out there!
Lip Sleeping Mask (Especially Original Berry)
Packed with antioxidants and vitamin C, this Lip Sleeping Mask is the best-selling product with thousands of positive reviews. The balm softens the lips, absorbs quickly, and has a sweet fragrance. Made with genuine raspberry, strawberry and blueberry extract, it is certainly attractive .
Laneige being the hydration experts, the Lip Sleeping Mask is great for locking in moisture and active ingredients like hyaluronic acid and minerals. Simply applying a generous layer at bedtime will leave the lips feeling refreshed, soft and supple to the touch.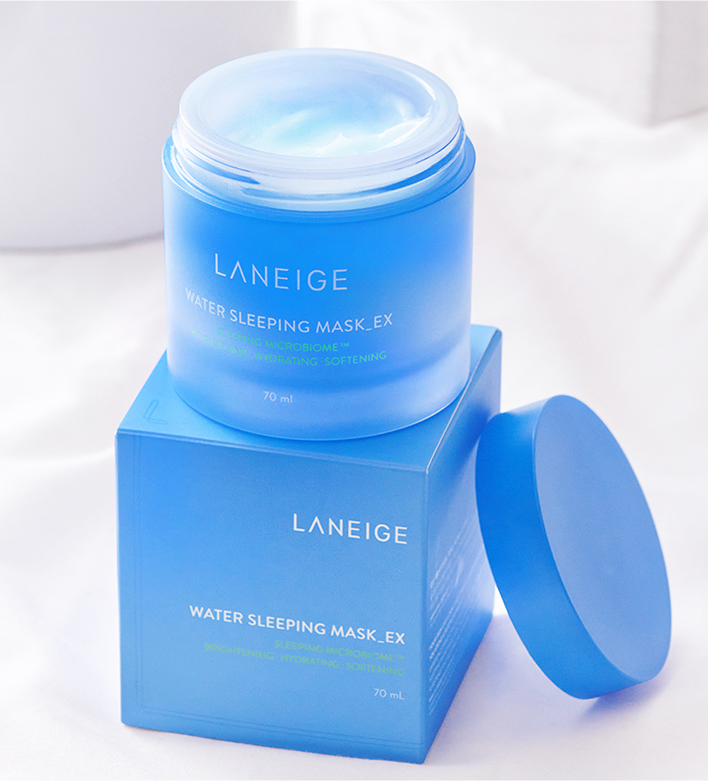 Water Sleeping Mask
The easiest and most effective way of treating dehydrated skin is using the Laneige Water Sleeping Mask. What is better than getting better skin while you sleep? Well, nothing. The innovation used in creating this mask is one-of-a-kind, which is why it is high in demand around the world.
With high concentrations of Hydro Ionized Mineral Water, the skin receives a good dose of moisture while you sleep. The result is fresher-looking skin with a touch of radiance and glow. This mask is ideal for almost all skin types and those who have fatigued skin. The best part about this mask, is that it doesn't feel sticky when you apply it. So, you don't have to worry about your hair and pillow sticking to your face while you sleep!
Laneige Trending Products
Radian-C Cream
This cream has debuted just a year ago, and is gaining traction this year. The brand has proved the results with several clinical trials conducted on Asian women aged between 24 and 49. It's most certainly a reliable product, since Radian-C Cream was formulated after 25 years of research!
The formulation is free from harsh chemicals, which makes it a top choice. Resulting in an immediate brighter complexion and a more hydrated skin after the first few uses. The product also absorbs quickly in the skin without causing any irritation, as it is suitable for all skin types.
Radian-C Vitamin Spot Ampoule
This spot treatment product also debuted under the Radian-C skincare line, with powerful Radian-C 3x blend™ created from the 25 years of research. It contains a high concentration of pure vitamin C of 17.6% to help fight off dark spots, even out skin tone, and tone up.
Laneige's product description claims, that using it together with the cream will boost the antioxidation effects up to 400% greater. Those with sensitive skin that would love a non-irritating vitamin C solution should look no further. Radian-C's extensive testing of the product covers hypoallergenic, non-comedogenic, and dermatological testing.
Get Laneige Products on Wholesale
Register today for the best offers and rates of Laniege on wholesale and take the legacy of hydration forward with UMMA! Do not wait, the demand for the brand keeps rising around the world as you read.