ACTIVE NINE ; the brand
Active Nine is a dermatology-inspired skincare solution with nine projects that focus on skin's natural active cycle and how to keep it healthy. The standards for choosing which projects and products to deliver depends on the following:
1. It must activate the skin
2. It improves the skin's ability to regenerate
3. It reduces the speed of skin aging
4. It excludes harmful ingredients and contains more active ingredients
You can remember if you participated in the first sunscreen product launch giveaway that the first and most important skincare step is sun protection (the 'Sun Blah Project'). The first product – Intensive UV Shield Airy Sun Soothing Essence was created to deliver a strong UV protecting chemical sunscreen with great soothing, hydrating benefits without the white cast or stickiness. This next sunscreen is the perfect alternative for those with sensitive skin looking for a physical sunscreen with soothing, hydrating benefits that shows minimal white cast.
ACTIVE NINE ; Intensive UV Shield Mild Sun Relief Cream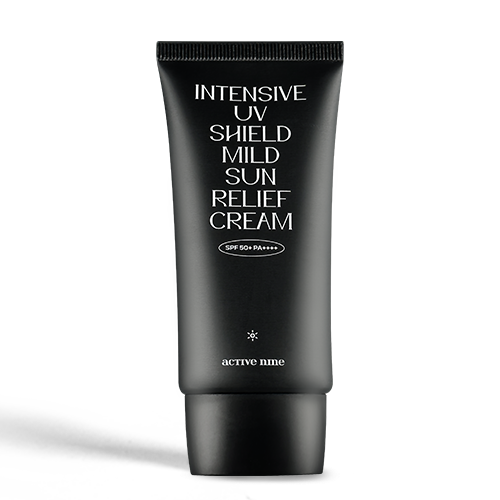 Active Nine Intensive UV Shield Mild Sun Relief Cream is unlike many physical sunscreens. The perks of a physical sunscreen is that the screening ingredients are not absorbed by the skin, causing irritation, but the downfall is that it is quite impossible to reduce the white cast residue. However, this product provides minimal white cast while proven (through clinical testing) to screen at a high level of SPF 50+ PA ++++.
Like Intensive UV Shield Airy Sun Soothing Essence, the Mild Sun Relief Cream is a triple functional sun cream that protects from UV rays, brightens, and provides anti-wrinkle benefits. The formula also contains Phyto Mucin 5 Complex (made up of Fresh Vinegar, Lotus Root, Molochia Leaf, Okra Fruit, and Yam Root Extract) to moisturize and help balance the oil-water control of the skin. It also contains Panthenol for deep hydration and Tea Tree Leaf Extract that's famous for soothing, anti-inflammatory, and skin regenerating benefits.
ACTIVE NINE ; giveaway
With any purchase at UMMA, you will be able to choose up to 5ea (per person) of INTENSIVE UV SHIELD MILD SUN RELIEF CREAM SPF50+ PA++++ 50ml.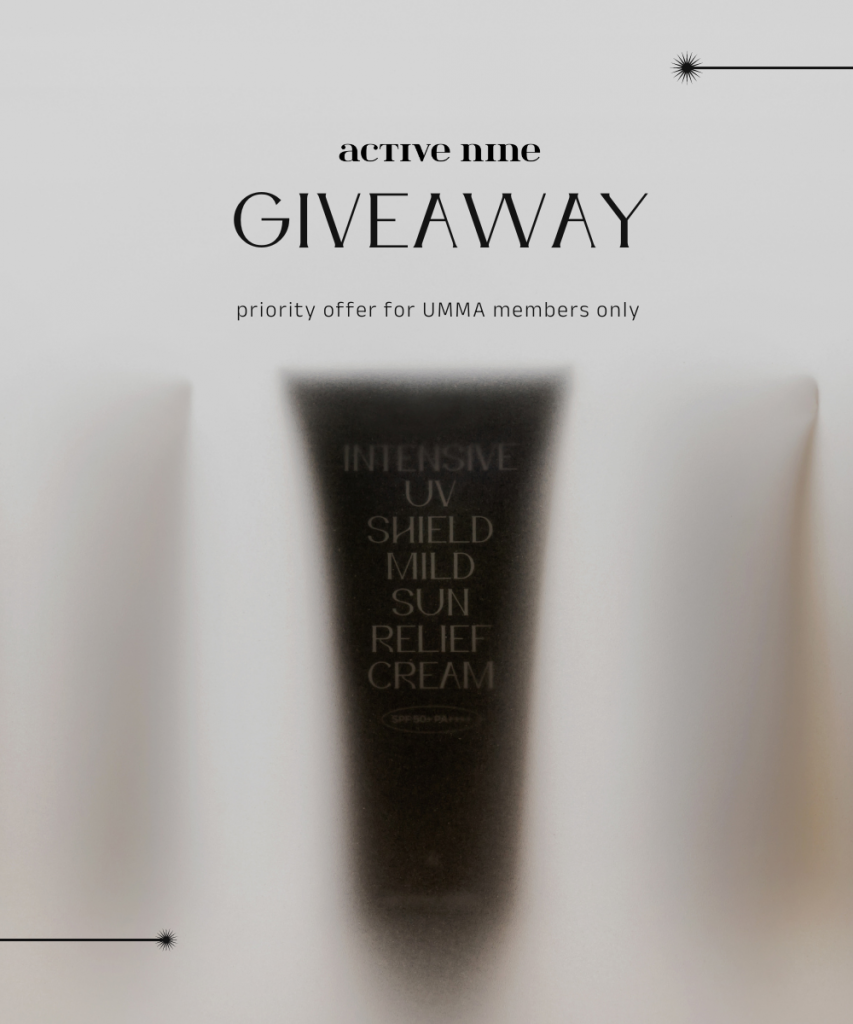 Shop your kbeauty wholesale stock from UMMA, and get this exclusive product offer today!
For more details of the promotion, sign in and click on the main giveaway banner on the homepage.
Why Choose UMMA?
UMMA is your favorite reliable Korean beauty & skincare wholesale provider, backed by a company with 8 years of experience in the global distribution and curation business. We have over 110+ global, local, and cult favorite Korean brands that we hand-picked so you can skip the time-consuming research, sourcing, and delivery waiting.
In fact, we provide an even faster delivery service, called u-quick. This is how it works: we stock up on 2000+ best selling products in high demand around the world, and we ship them within 48 hours of confirming your order. These products can be found when you use the 'view u-quick' filter.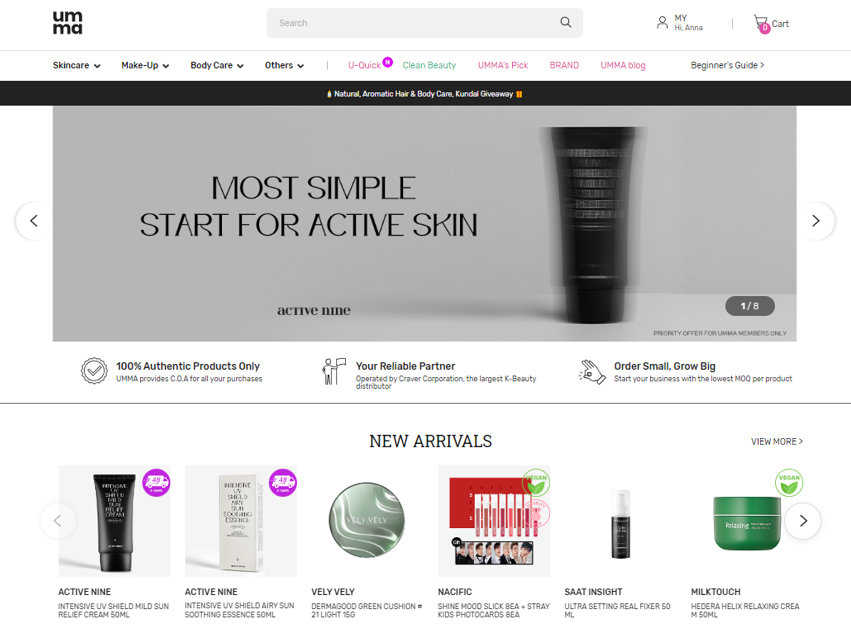 Furthermore, for every purchase, we provide a cash back program, called UMMA points, to continuously support the growth of our members.
You can also find more business support and exclusive brand giveaway opportunities to test new products in your market prior to making a purchase.
Lastly, we work hard (we really do!) to provide 1:1 sales and customer service, source products requested from you, and a plan a multitude of promotions for you to experience various kinds of dedicated support from us.
If all of this sounds like a good opportunity for you, don't hesitate to join our K-Beautiful family now and get a registration bonus. Don't miss out on the limited time only Active Nine freebie when you order! For more details about our service, check out our FAQ page.