2022 is shaping up to be a big year for Korean skin care brands, and niacinamide is one ingredient that is sure to be in high demand. Niacinamide offers a variety of benefits for skin health, including reducing the appearance of wrinkles and age spots, evening out skin tone, and preventing new blemishes from forming.
Korean skincare products are known for their high quality and effectiveness, so it's no surprise that they are some of the best-selling items on the market. By stocking your store with these 2022 Best Selling Korean Niacinamide Products, you're sure to keep your customers happy and coming back for more.
If you are looking for an edge over the competition, consider adding some Korean niacinamide products to your inventory. Choose UMMA to be your reliable wholesale source.
Skincare Benefits of Niacinamide – Why the Beauty Community Loves it
Niacinamide is a form of vitamin B3 that is often used in skincare products. This vitamin is known for its ability to improve the appearance of wrinkles, fine lines, and age spots. Niacinamide can also help to reduce inflammation and redness, making it an ideal choice for those with sensitive skin.
Moreover, niacinamide has been shown to boost the production of collagen, giving the skin a more youthful appearance. For these reasons, niacinamide has become a popular ingredient in both over-the-counter and prescription skincare products.
Niacinamide is suitable for all skin types and can be used in conjunction with other topical treatments. In addition to being used in skincare products, niacinamide can also be taken orally in supplement form.
Some studies have suggested that niacinamide supplements can improve joint health and reduce the risk of certain types of cancer. However, more research is needed to confirm these effects.
Nonetheless, Korean skin care brands have incorporated this beloved ingredient into most, if not all their products since the rise of popularity, and it looks like it is here to stay indefinitely.
Overall, niacinamide is a safe and effective ingredient that offers a variety of benefits for the skin.
Tips on Getting the Most Out of Your Niacinamide Product
If you are looking for a way to improve the overall condition of your skin, niacinamide might be the answer. Here are some tips on how to get the most out of your niacinamide product.
Why the % Contained is Important
The concentration of niacinamide in skin care products is important for several reasons. First, too much niacinamide can actually lead to sensitivity, skin irritation, and redness. Second, the body needs a certain amount of niacinamide to function properly. Third, the correct concentration of niacinamide can help to prevent and treat a number of skin conditions.
According to dermatologists, Niacinamide can be found in a variety of concentrations, but an effective product should contain 2-10% of niacinamide. So, when buying your very own niacinamide product, be sure to buy the one with the right concentration.
Higher the Percentage Does Not Always Mean Better for Some Skin Types
It is important to note that not all niacinamide products are created equal. In fact, for some people, using a niacinamide product with a higher concentration can actually cause more harm than good.
This is because niacinamide can be drying and irritating to the skin, especially at high concentrations. If you have sensitive skin or are prone to dryness, it is best to use a niacinamide product with a lower concentration (5% or less).
On the other hand, if you have oily skin or are not particularly sensitive, you may be able to tolerate a higher concentration (10% or more). Ultimately, it is important to experiment with different concentrations to see what works best for your individual skin type.
Best Time of Day to Apply
When it comes to skincare, timing is everything. For example, you wouldn't want to apply a niacinamide product in the morning and then go out into the sun since niacinamide can make skin more susceptible to sun damage.
So, when is the best time to apply niacinamide? According to dermatologists, the best time to apply niacinamide is at night, after you've cleansed your face and before you apply your moisturizer.
This gives the niacinamide ample time to work its magic while you sleep. So, if you are struggling with breakouts in the skin, applying niacinamide at night can help to clear up your skin.
Niacinamide Mixes Do's and Don'ts
There are some dos and don'ts when it comes to using niacinamide products. Take a look below and get to know them for the best usage:
What Not to Mix With
Niacinamide is not compatible with vitamin C, so it is important to avoid mixing these two ingredients when using skin care products. Vitamin C can deactivate niacinamide, rendering it ineffective.
Additionally, vitamin C can cause irritation and redness when applied together to the skin, so it is best to avoid using products that contain both niacinamide and vitamin C. However, by using separate products containing each ingredient, you can maximize the benefits of both niacinamide and vitamin C for your skin. Just make sure to test out each product for compatibility first, and space out the application of each for at least 10 minutes in between.
What Best to Mix With
While niacinamide is an effective skincare ingredient on its own, there are certain ingredients that can help to maximize its results. For example, combining niacinamide with retinol can help to speed up cell turnover and diminish the appearance of fine lines and wrinkles.
Additionally, pairing niacinamide with hyaluronic acid can help to boost hydration levels and plump up the skin. When used in combination with other active ingredients, niacinamide can help to produce visible results in a short period of time.
If in doubt of what to mix and what not to, but want the effects of a variety of top ingredients, look for products that contains the mixture created by reliable Korean skin care brands. They will have created a stable formula containing the right amount of each ingredient for the best effects.
Best 7 Korean Niacinamide Products
Following are the 9 most popular and best Niacinamide products by Korean skin care brands. Take a look:
AXIS-Y Dark Spot Correcting Glow Serum (5% Niacinamide)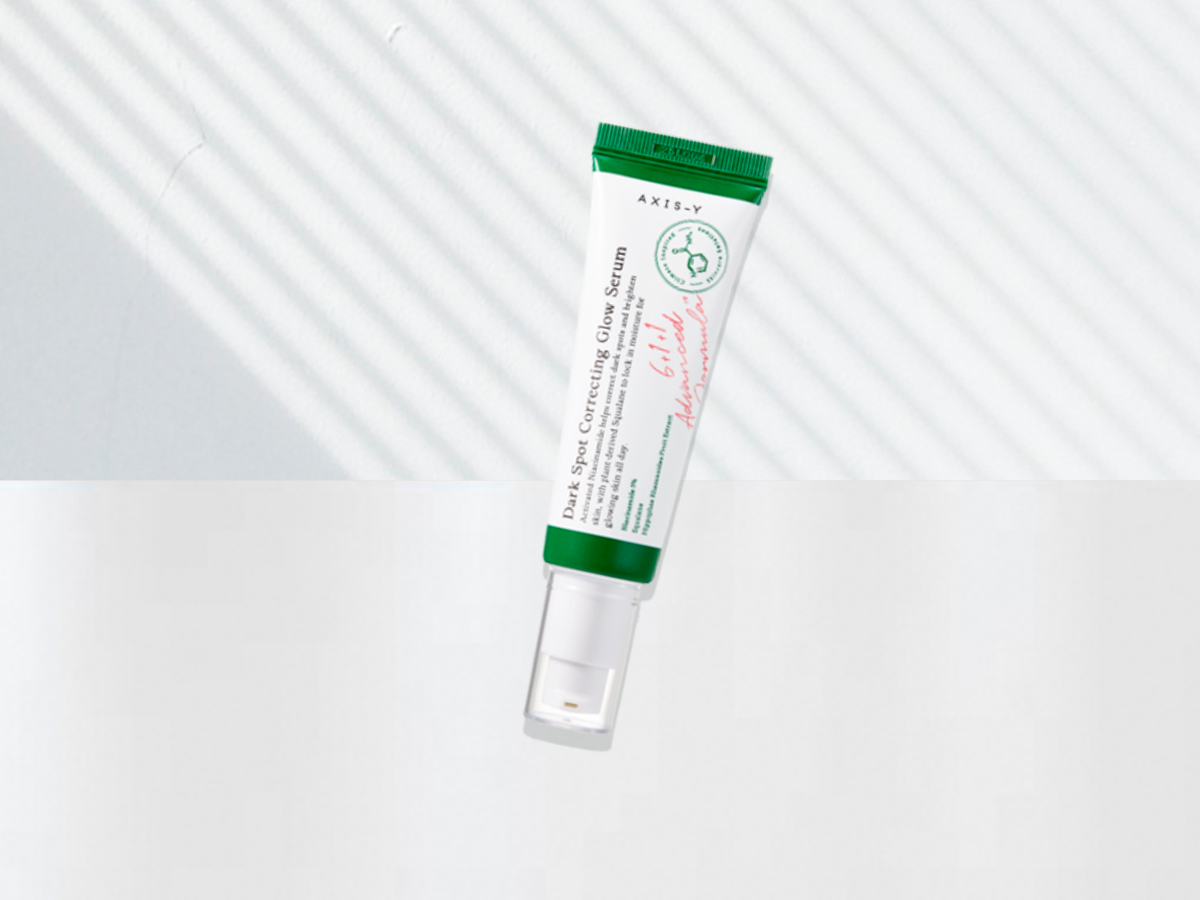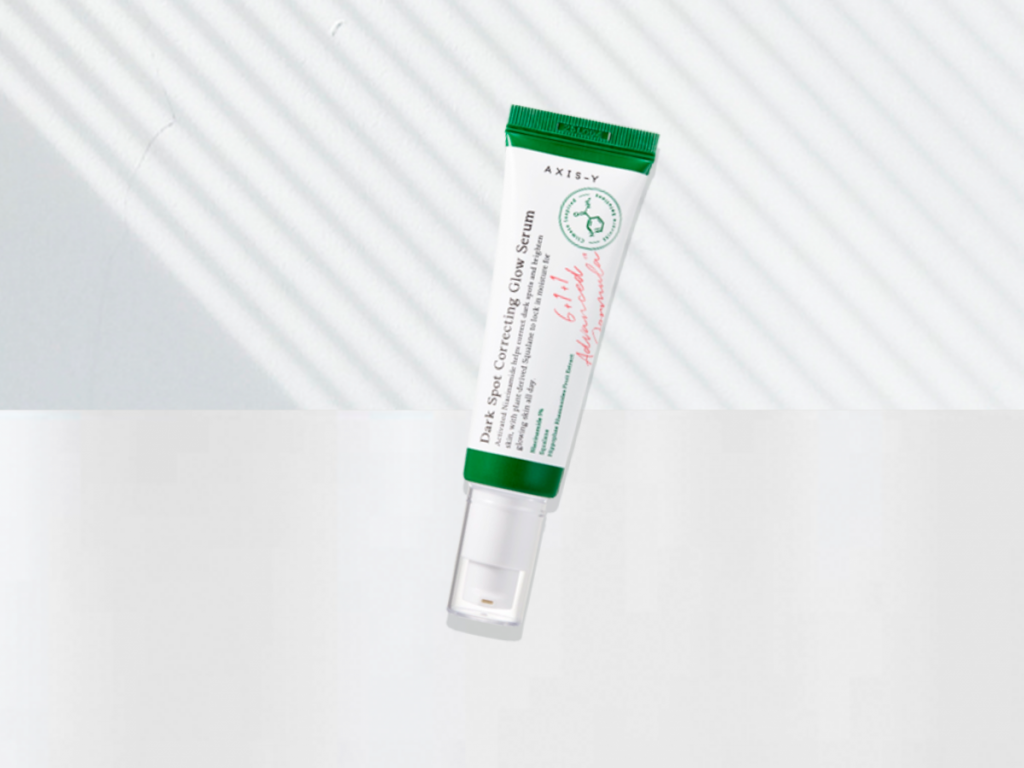 We're starting with the best, most trending item in the global k beauty community. This glow serum contains 5% niacinamide, which helps to reduce inflammation from acne and rosacea, and lighten dark spots and uneven skin tones post acne. It also contains papaya, sea buckthorn, and rice bran extracts to help further brighten your skin for the perfect glow.
Selling out consistently throughout this year, this product is the best niacinamide serum Korean brand AXIS-Y has presented to the world.
Reviews show this product really shows the results in which it claims, especially for treating hyperpigmentation.
AXIS-Y giveaway promotion is currently ongoing! Check out our blog on how to claim it.
Beauty of Joseon Glow Serum : Propolis + Niacinamide (2%)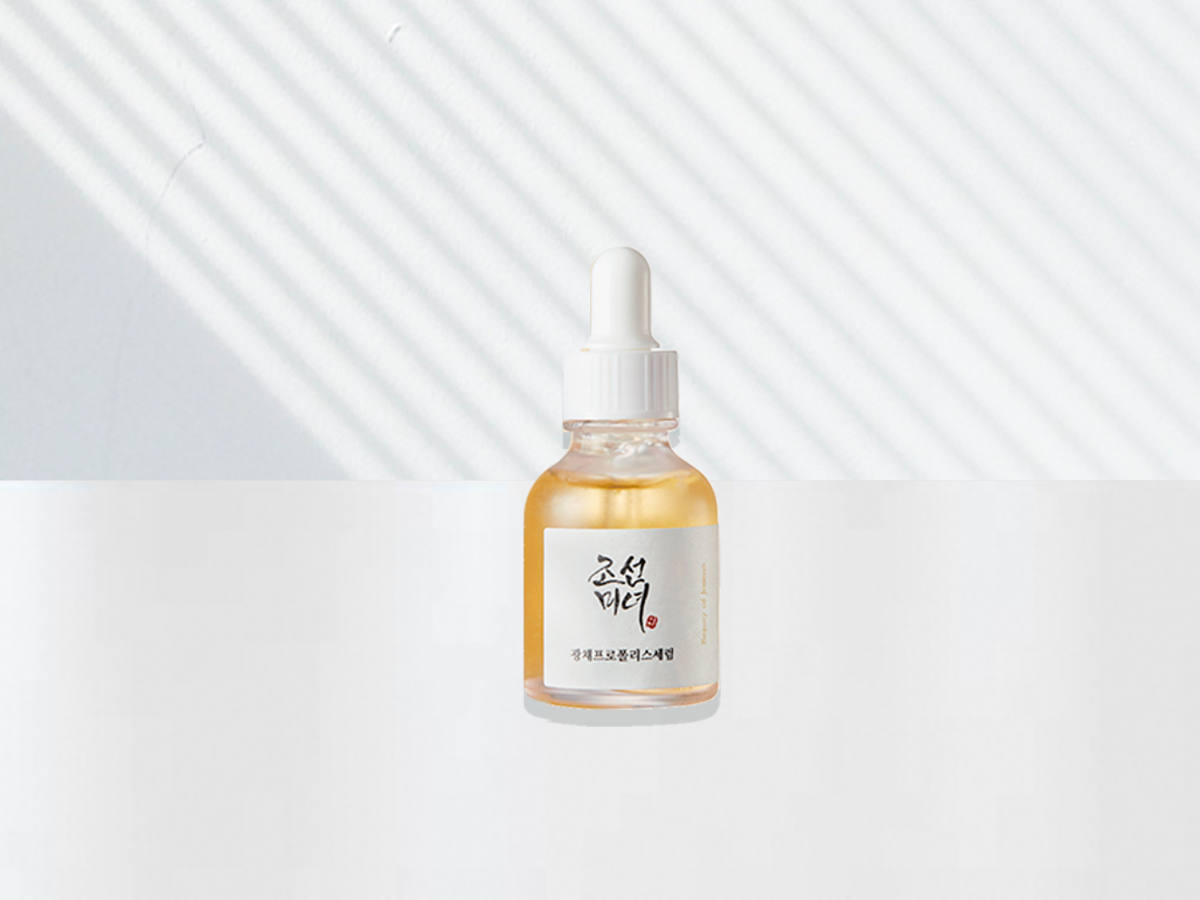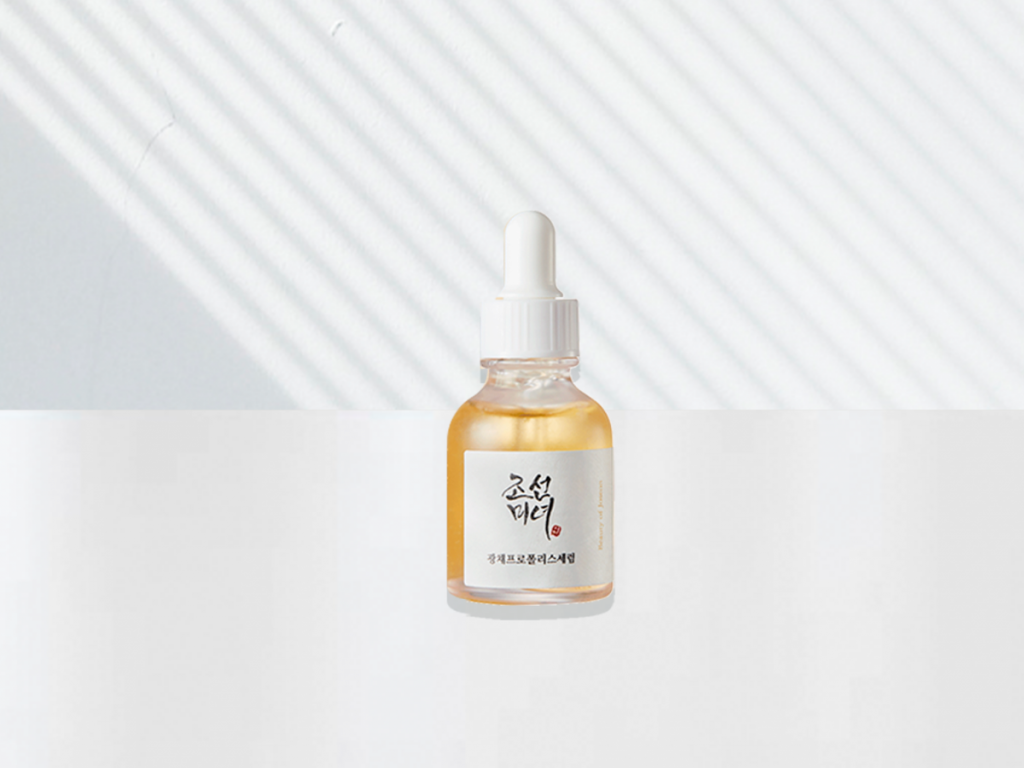 Another best niacinamide serum Korean brand Beauty of Joseon has created. This Glow Serum is a lightweight, fast-absorbing formula that instantly brightens and smoothes skin. Joseon Beauty's Propolis Serum is a must-have for anyone looking to achieve radiant, healthy skin.
Made with natural ingredients like propolis, niacinamide and glycerin, this serum helps to hydrate and brighten the skin while providing antioxidant protection. Propolis is an ingredient known for its healing properties, and it has been used for centuries in traditional Korean medicine.
Many reviewers report that their skin looks and feels softer, smoother, and more hydrated after using Beauty of Joseon products. Others say that the products have helped to improve the appearance of their skin, making it look brighter and more youthful.
Ultimately, it seems that people are really enjoying the beautiful results they're seeing from this unique skincare line.
COSRX Advanced Snail Radiance Dual Essence (5% Niacinamide)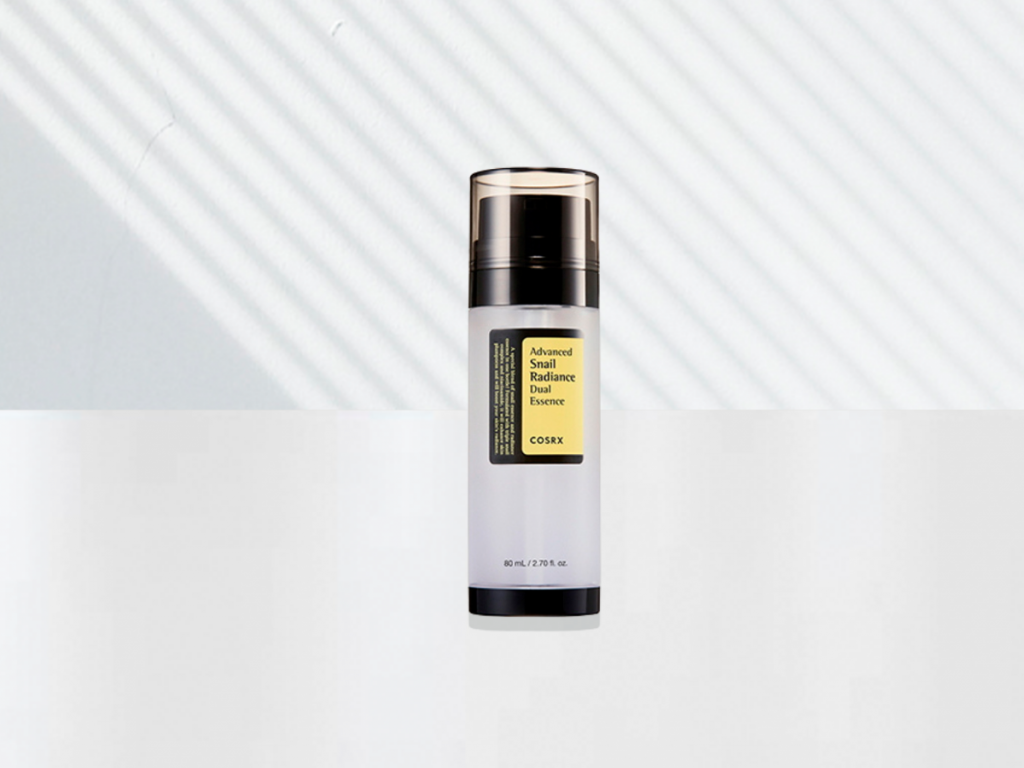 The miracle of COSRX's dual essence is in its unique blend of ingredients. 74.3% Triple Snail Complex and niacinamide come together to create a serum that is perfect for keeping skin looking young and radiant.
The snail secretion helps to repair the damage, while the glycol and sodium hyaluronate work to hydrate and plump the skin. The niacinamide brightens the complexion and helps to even out skin tone.
There are many reasons why people love Cosrx advance snail radiance serum. One reason is that it is very effective at reducing the appearance of fine lines and wrinkles. It also helps to fade age spots and improve skin tone. In addition, the serum contains ingredients that help to hydrate and nourish the skin.
Some by Mi Yuja Niacin Brightening Moisture Gel Cream (5% Niacinamide)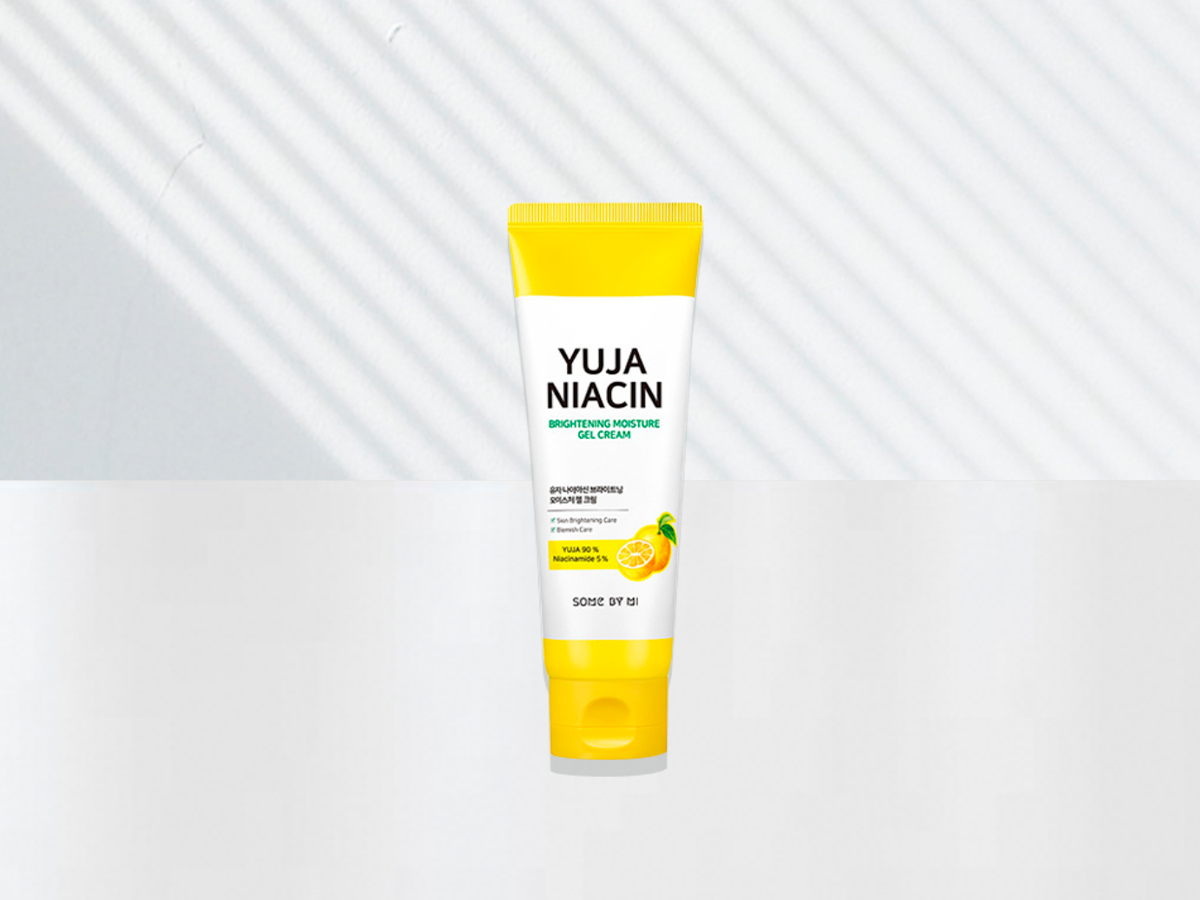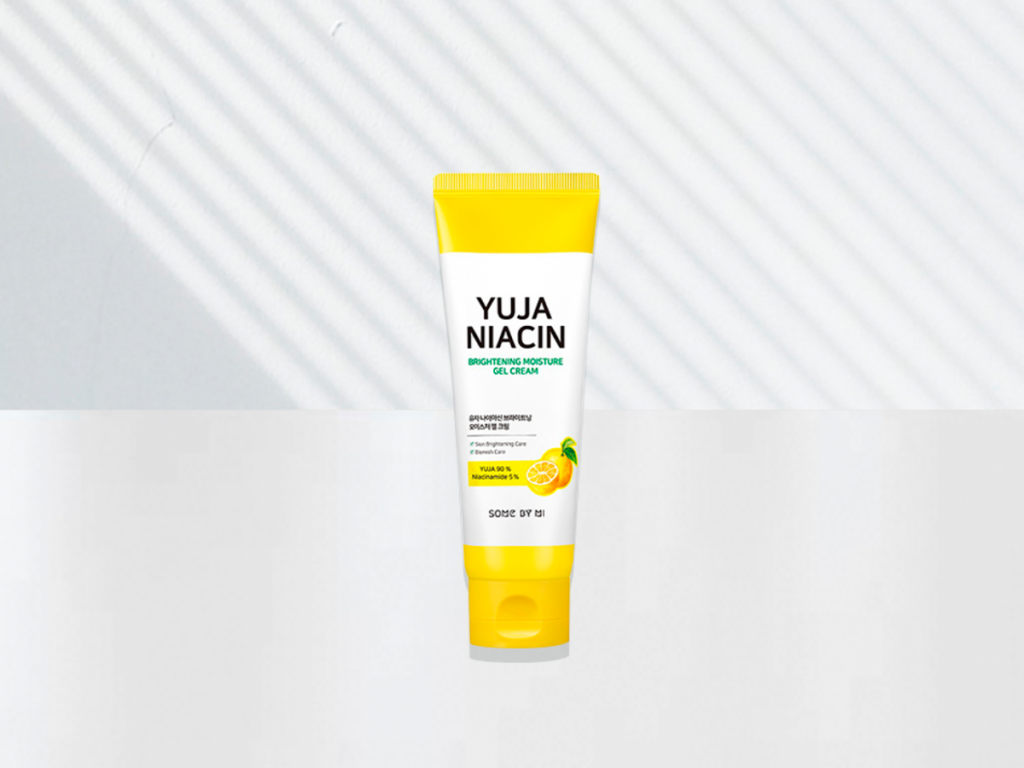 The Yuja Niacin Serum is a popular beauty product that contains 5% niacinamide, citrus junos fruit extract, butylene glycol, and propanediol. Butylene glycol is a skin-conditioning agent that helps to keep the skin hydrated.
Propanediol is a light, non-greasy solvent that helps to dissolve other ingredients in the serum. Together, these ingredients work to nourish and revitalize the skin. The reason why people love Yuja Niacin is because it is an all-natural product that has no side effects.
Customer reviews have been overwhelmingly positive, with many people reporting that their skin feels softer and smoother after using the product. In addition, Yuja Niacin is said to be very hydrating and can help to reduce the appearance of fine lines and wrinkles.
I'm From Rice Toner (~5% Niacinamide)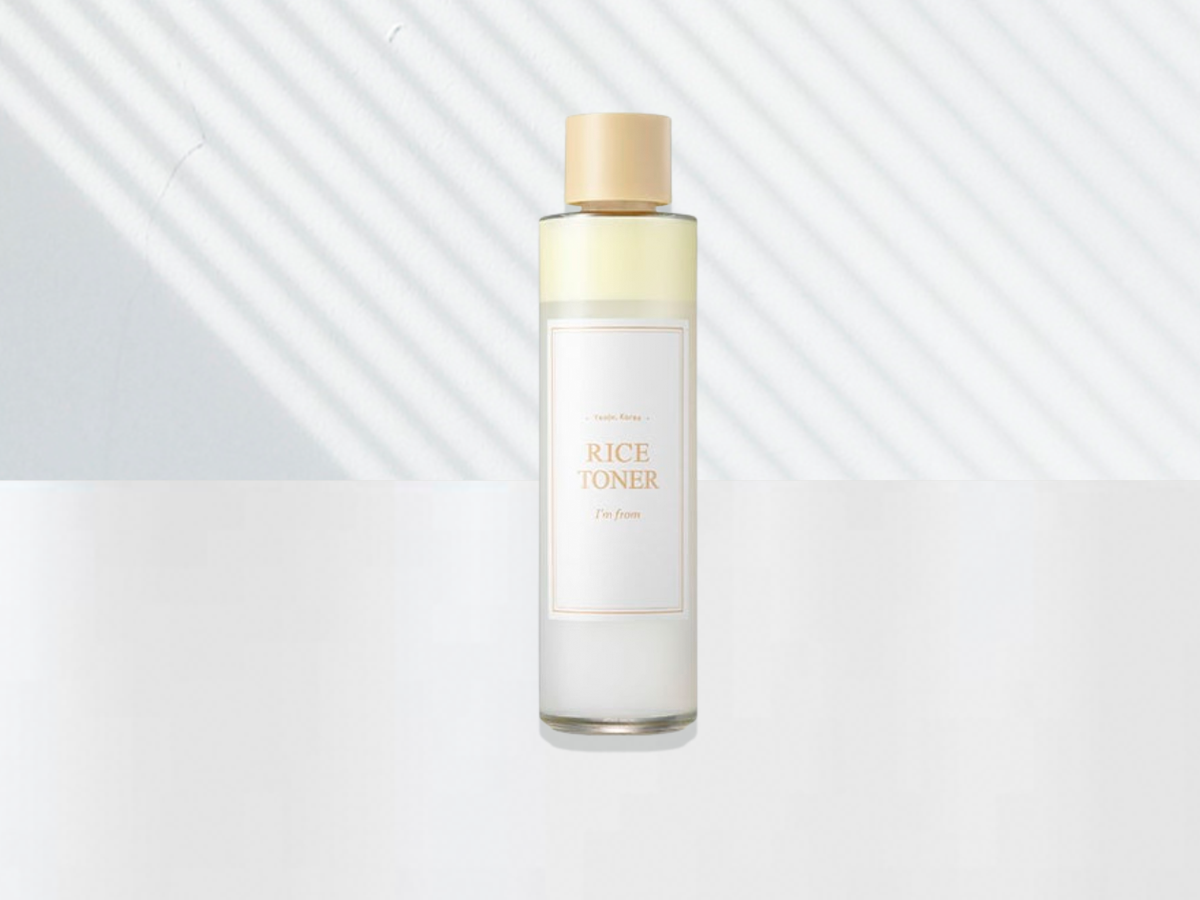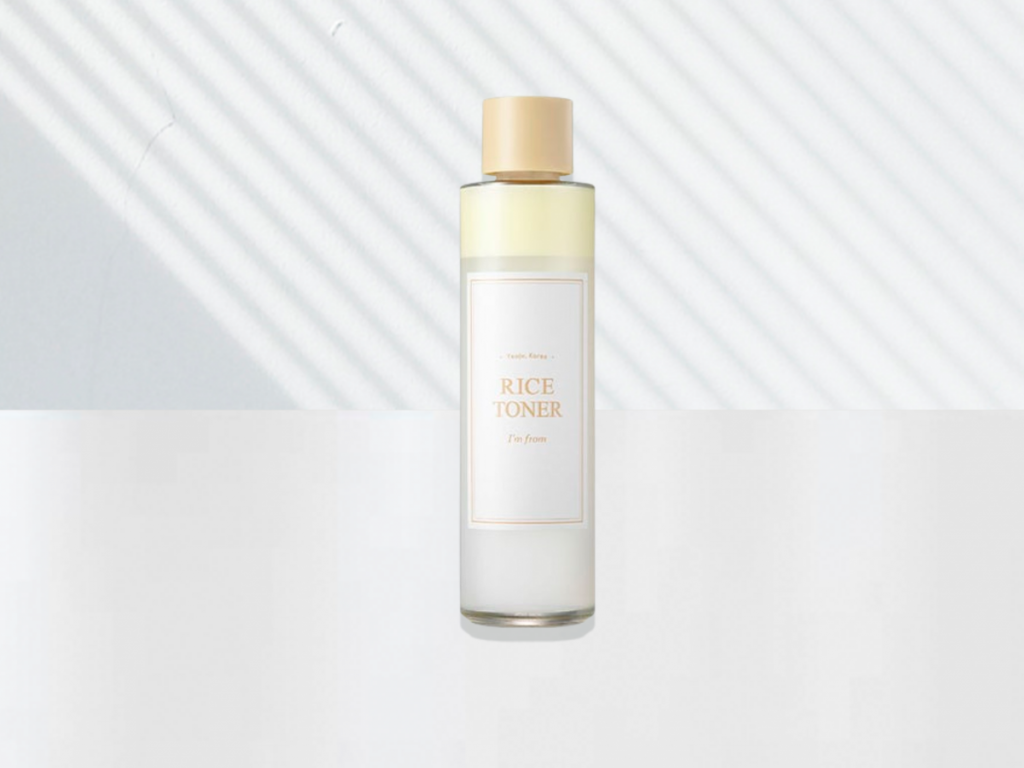 I'm From's Rice Toner is loved by customers for its simple yet effective ingredients list. 77.8% rice bran extract, Japanese elm bark extract, and niacinamide work together to brighten and even out the skin tone.
Customers have reported that their skin feels softer and smoother after using this product, thanks to the rice bran extract, which is full of vitamins and minerals. The Japanese elm bark extract helps to control sebum production, while the niacinamide brightens the skin and improves its overall texture.
This product is suitable for all skin types and is particularly beneficial for those with dull or uneven skin tones. Thanks to its natural ingredients list, I'm From's Rice Toner is gentle on the skin and can be used daily.
IsNtree C-Niacin Toning Cream (2% Niacinamide)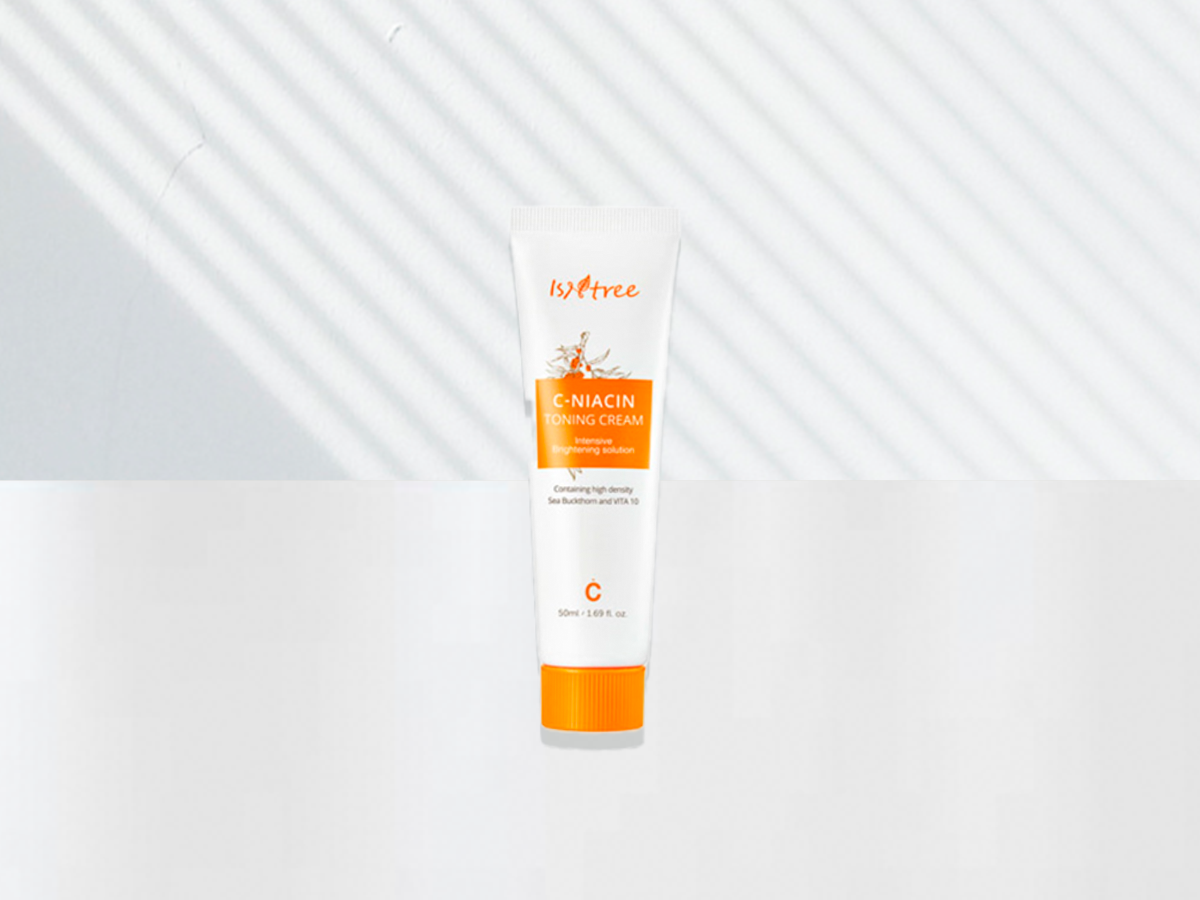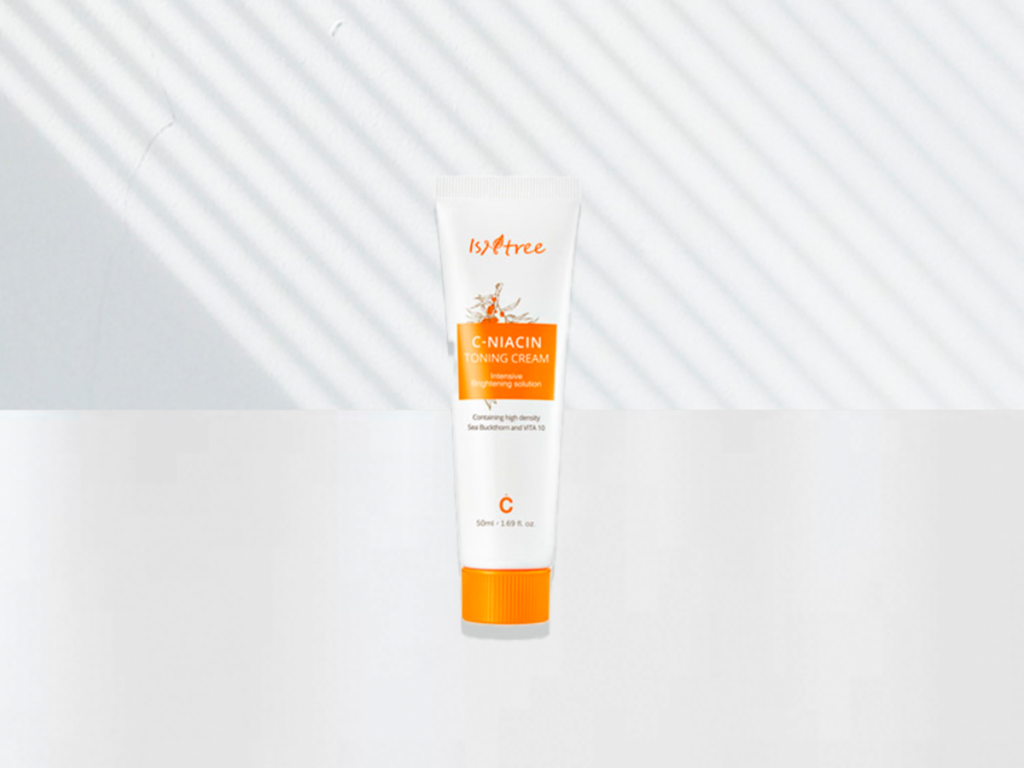 People love this C-niacin toning cream because it's an all-in-one product that brightens, hydrates, and protects the skin. Niacinamide is a powerful ingredient that helps to even out skin tone and improve elasticity, while glycerin and pentylene glycol lock in moisture.
Hexanediol is a multitasking ingredient that provides both antioxidant and anti-inflammatory benefits. Users say that this cream leaves their skin feeling soft, smooth, and radiant. It's the perfect option for those who want to achieve a youthful glow.
Purito Galacto Niacin 97 Power Essence (5% Niacinamide)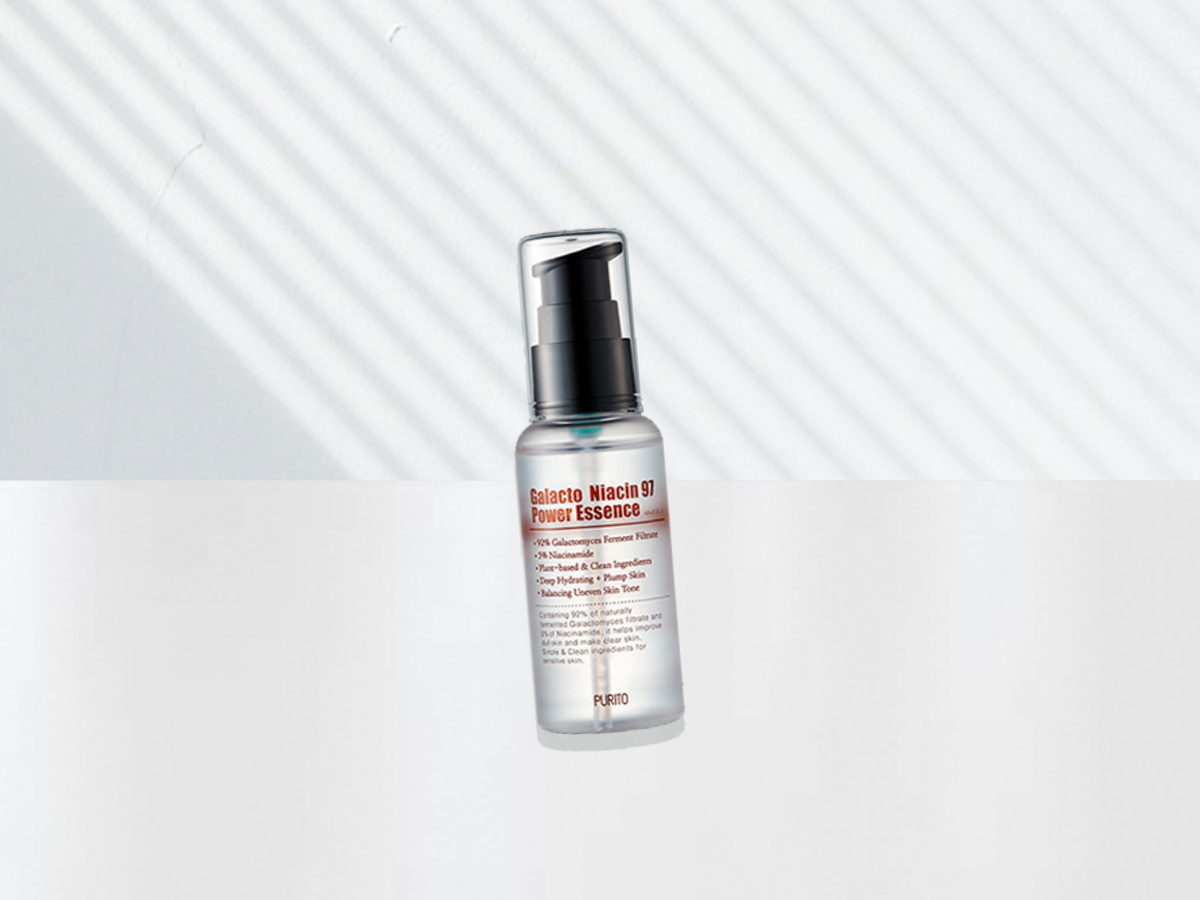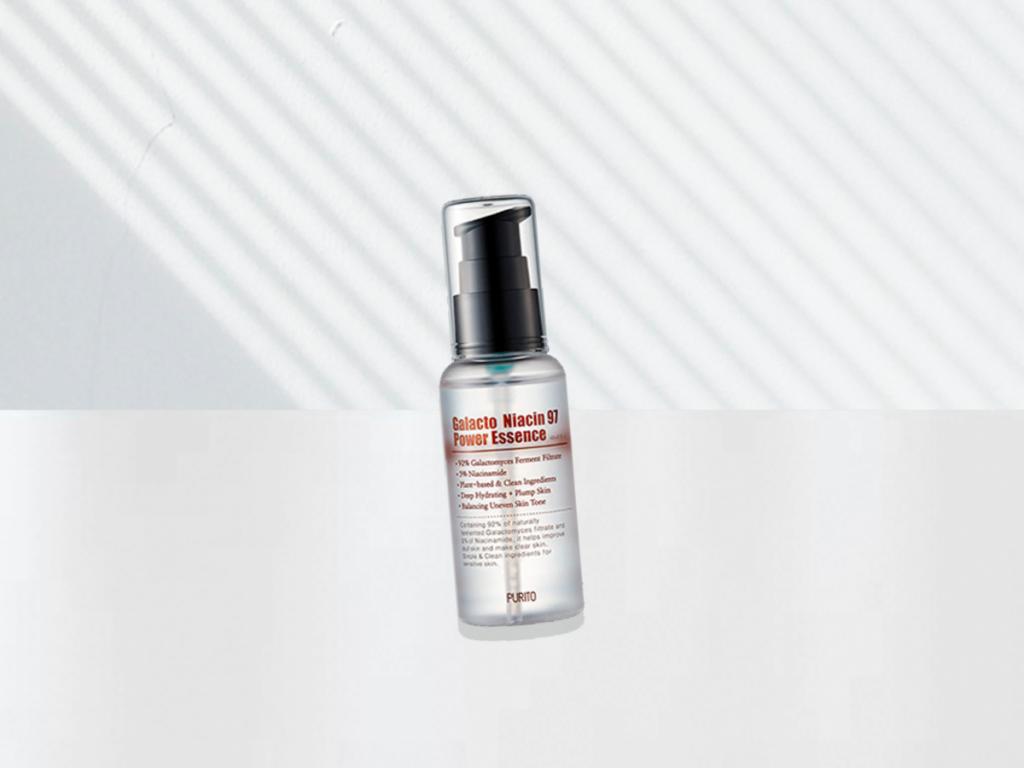 Purito's Galacto Niacin 97 Power Essence is a cult favorite for a reason: it contains 97% galactomyces ferment filtrate, 5% niacinamide, and other skin-loving ingredients like hyaluronic acid and glycerin.
Galactomyces ferment filtrate is a powerful antioxidant that brightens and evens out skin tone, while niacinamide works to reduce the appearance of pores and fine lines. Customers love this product for its ability to give skin an instant boost of hydration and radiance.
One reviewer even called it "a miracle in a bottle." If you're looking for a product that will leave your skin looking and feeling its best, look no further than Purito's Galacto Niacin 97 Power Essence.
Mary & May Lemon Niacinamide Glow Wash Off Pack (1% Niacinamide)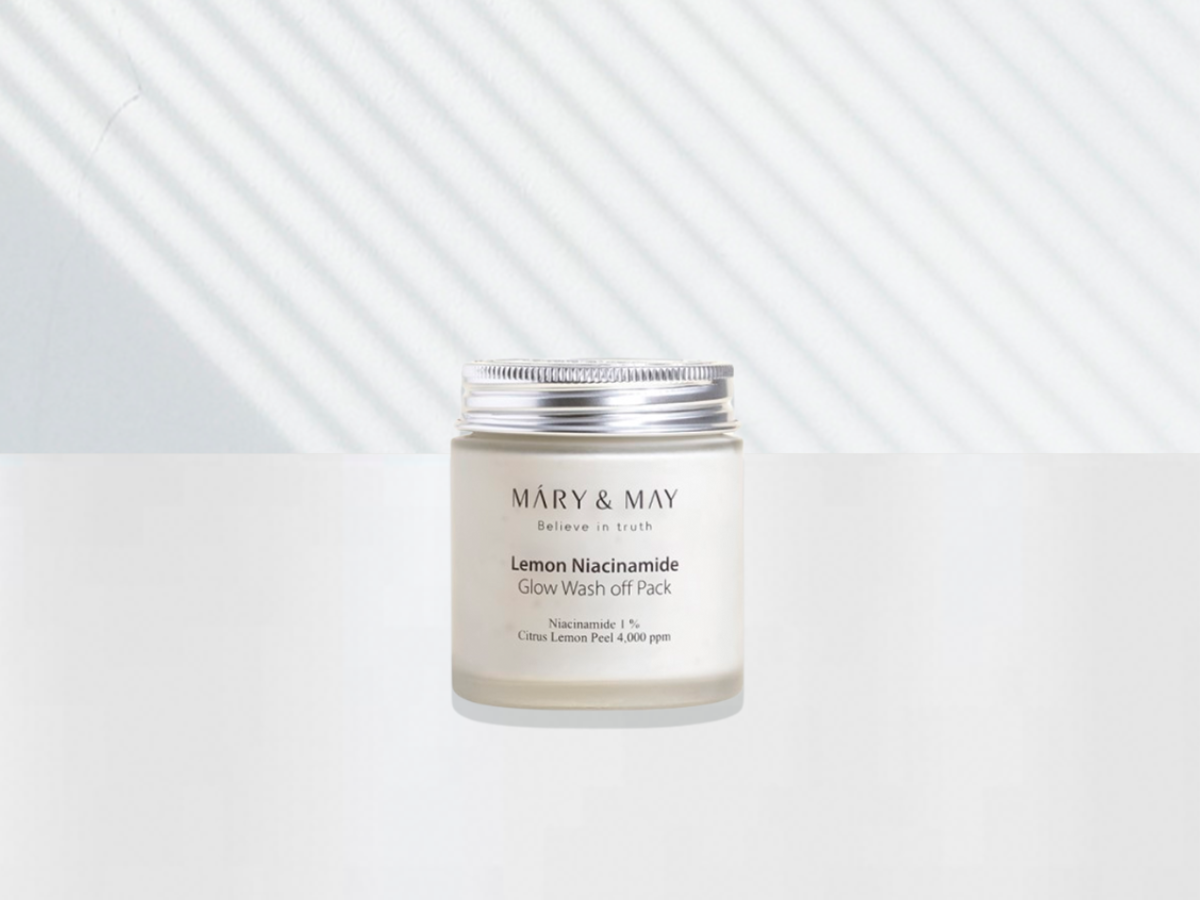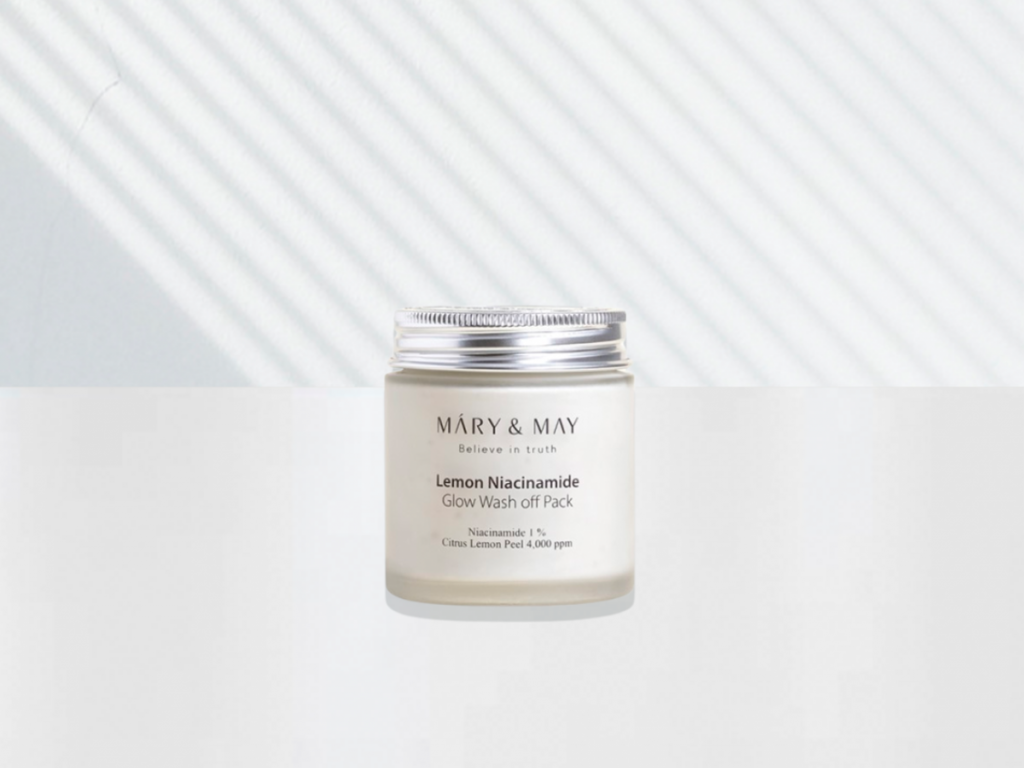 Mary & May's most recently added Lemon Niacinamide Glow Wash Off Pack is gaining popularity for its natural ingredients and effective results. The main ingredients in the product are 4,000 ppm citrus lemon peel and niacinamide, which work together to clear and brighten the skin.
Additionally, the product also contains hyaluronic acid, which helps to lock in moisture and keep the skin looking plump and youthful. Although it may be too soon to tell whether this will become the next best niacinamide wash off mask, we are putting a vote in for this fresh drop. The product is said to have a fresh scent, dries fast and works instantly.
The Ordinary Niacinamide 10% + Zinc 1%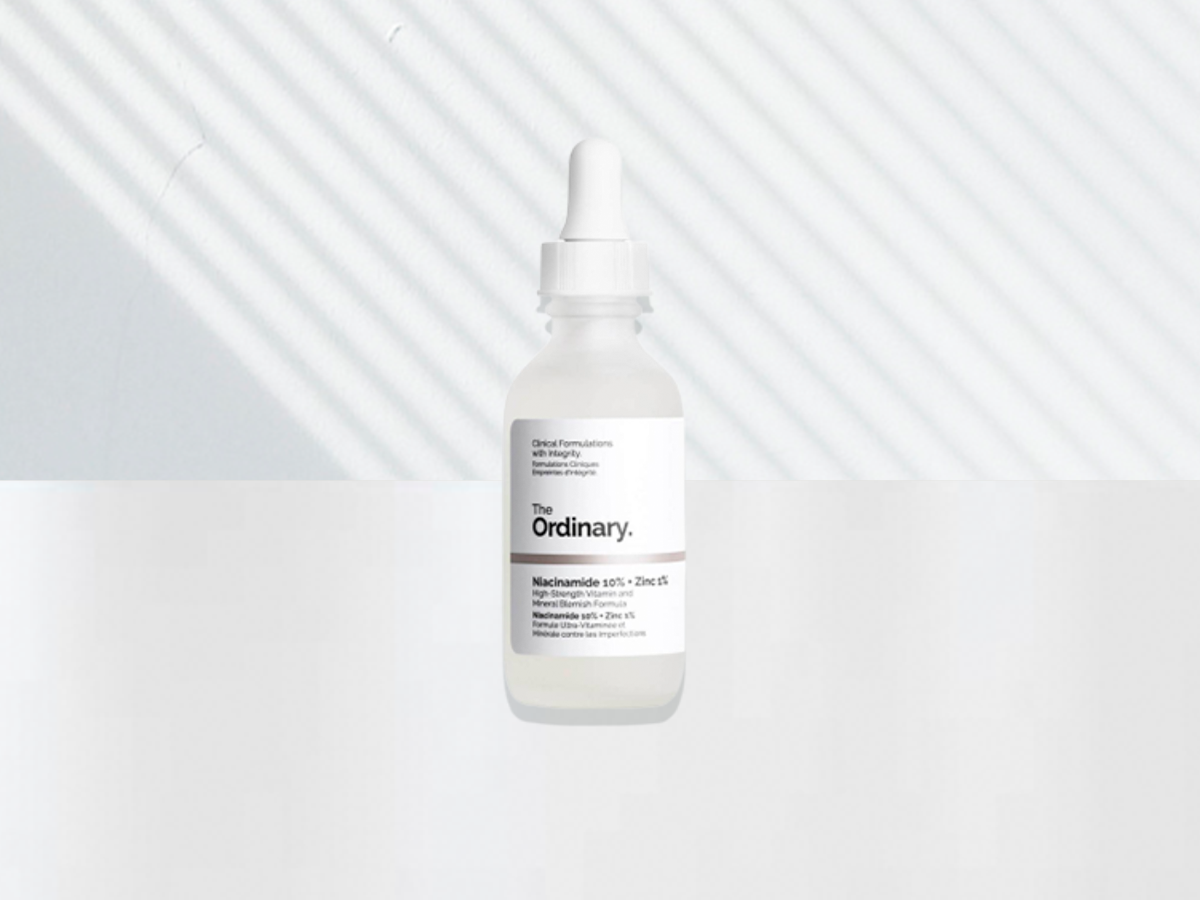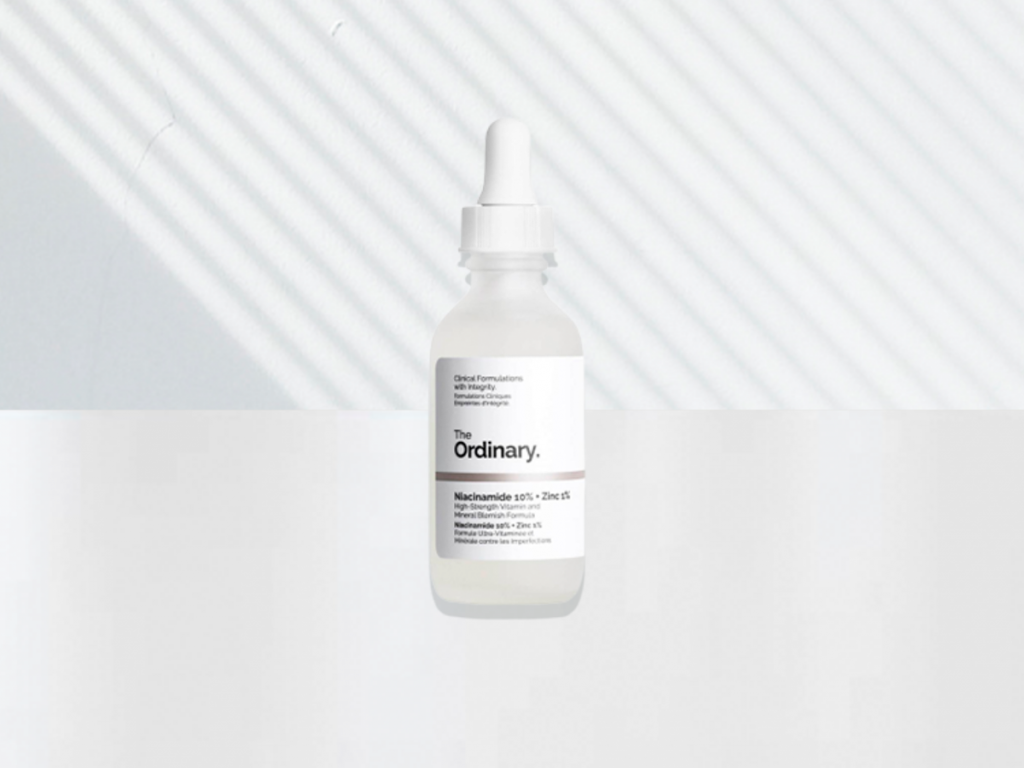 Okay, so this isn't Korean, but this product is anything but ordinary, and people are falling in love with it for its unique ingredients and amazing results. The main ingredients in this product are niacinamide, and zinc.
What sets this product apart from others on the market is its concentration of these powerful ingredients. The Ordinary is formulated with 10% niacinamide, 1% zinc, and 1% xanthan gum. These concentrations mean that you'll see visible results after just a few weeks of use.
Plus, many customers have reported seeing a noticeable difference in their skin after using this product regularly. In general, people love the beauty of the ordinary because it is a gentle and effective way to improve the appearance of their skin.
Best wholesale supplier for top Korean niacinamide products
If you're looking for the best niacinamide products from top Korean skin care brands, look no further than UMMA. We offer a wide selection of top-quality niacinamide products on wholesale at competitive prices for your business, so you can rest assured you're getting the best value for your investment.
We source and ship directly from Korea the best and trending 100% genuine Korean cosmetics. In addition, our team is always available to answer any questions you may have and help you find the perfect products for your customers' needs. So don't hesitate to contact us today to learn more about these top selling Korean niacinamide skincare products.