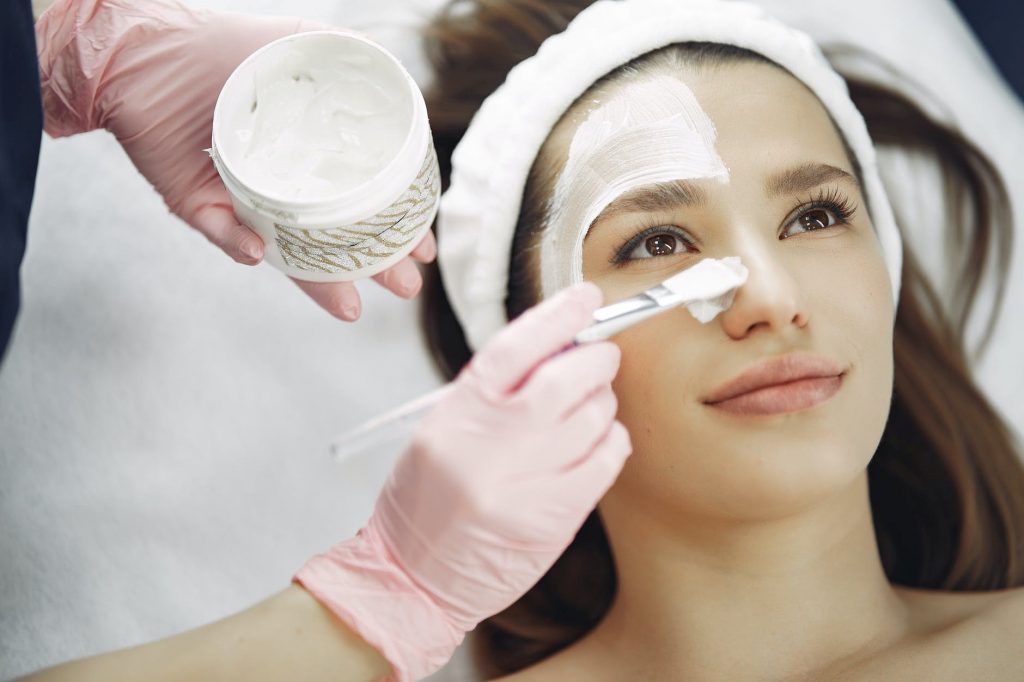 You've probably heard people say that hot water "opens" your pores and cold water "closes" them. Before we delve into pore care and products, one thing should be made very clear – pores don't open and close.
They also can't be shrunk – pore minimizing products minimize the appearance of pores, not the pores themselves. Here's a quick rundown: pores are small openings that the skin uses to release sweat and oils – yes, it doesn't sound particularly appealing to us either. However, they are important for the health of your skin since they flush out toxins and keep you cool.
Don't lose all hope. You're not destined to have large pores forever – at least, not as large as they may be right now. While you cannot shrink pores, there are ways you can make them appear smaller. In this article, we're going to introduce to you some of the best Korean beauty products on the market right now. Some of these will help you disguise your pores while others will work over time to keep them clear. Remember – when your pores aren't clogged, they're much less obvious. Now it's time for the fun stuff – products.
Korean Pore Care – Why It Works
K-Beauty products, Korean pore minimizers in particular, are among the best in the world right now. People may wonder how Korea gets it right every single time, and there's an answer to this – they prioritize skincare.
Ask any Korean – from a young age, they are taught that skincare is important and that caring for one's skin is second nature. While the Western world sees skincare as a luxury, Koreans see it for what it is – essential.
Korean Pore Minimizing Products – Skincare
These Korean skincare products are designed to work over a period of time to diminish the appearance of pores. Use them regularly to see results!
Etude House : Wonder Pore Deep Foaming Cleanser
This is the second part of the aforementioned double cleanse. Traditionally, the first cleanse is done with an oil cleanser, and the second with a water-based cleanser. By removing excess sebum and using Lauric Acid to fight acne, this cleanser thoroughly cleans your skin and prepares it for your skincare.
Benton : Aloe BHA Skin Toner
For those of you who appreciate clean beauty, this is the toner for you. Benton has been eliminating harsh ingredients and opting for natural alternatives since 2011. This toner is no different – its main ingredient is aloe barbadensis leaf (aka aloe Vera). In addition to this soothing and hydrating ingredient, the formula includes Beta-Glucan, Sodium Hyaluronate (aka Hyaluronic Acid), and snail secretion filtrate.
One of the reasons this toner is one of the best products for pores is that while it is deeply hydrating, it also manages to thoroughly exfoliate the skin. While this isn't a feat on its own, combine it with this nugget of information – it is gentle enough to use every day, without needing to build up tolerance. Using salicylic acid as its BHA of choice, this toner is sure to result in clear and smooth skin – no obvious pores in sight.
Swanicoco : Pore Tightening Serum
This serum reduces the appearance of pores by controlling the amount of sebum your skin produces. With excess sebum removed, pores naturally appear smaller. However, this serum goes further and amplifies this effect with its skin-tightening formula – a mixture of antioxidants, soothing ingredients, and hydrating ingredients results in firmer skin.
In addition to hydrating ingredients like hyaluronic acid, glycerin, and arginine, this serum boasts some amazing soothing ingredients, like Allantoin and Centella Asiatica extract. Along with antioxidants like Purslane extract and other natural ingredients, this serum will help you retain a more youthful look.
Innisfree : Jeju Volcanic Pore Clay Mask
Formulated with Jeju volcanic clay, this mask absorbs excess sebum like no other. In addition to this, it also brightens the face, helps with skin texture and blemishes, all while leaving your skin hydrated. Traditional clay masks strip the skin of all its oils, but this mask uses moisturizing and soothing ingredients to prevent this. While volcanic clay and lactic acid exfoliate the skin and help with sebum production, ingredients like Butylene Glycol, glycerin, Trehalose and more ensure that the skin remains hydrated.
Elizavecca : Milky Piggy Hell-Pore Clean Up Mask
This viral peel-off mask has been dubbed one of the best Korean pore minimizers. By using charcoal to remove impurities from the skin combined with the peel-off function removing dead skin, this mask effectively exfoliates your face. Just remember to moisturize afterwards!
Hanskin : Pore Cleansing Oil (PHA)
What is a cleansing oil doing in an article about the best pore minimizing products for oily skin? Adding oil to already oily skin? While this sounds contradictory, it is actually one of the best ways to stop your skin from overproducing sebum and clogging your pores.
Many believe that oily skin does not need hydration, and instead, opt for mattifying products. However, they do not realize that oily skin usually produces excess oil to compensate for the lack of oil. Stripping your skin with harsh surfactants and mattifying face washes only makes the matter worse. Give your skin some hydration, and we assure you that it will calm down on the oil production, which will lead to less clogged pores.
For those worried about oily residue, have no fear. This product does not leave a greasy film on your face. Korean beauty actually emphasizes the importance of double cleansing – the first cleanse to remove makeup, sunscreen or grime in general, and the second to clean your face. This ensures that all of your products are actually removed. Not cleansing properly and leaving makeup on your face is one of the worst things to do if you're trying to minimize pore size. Properly cleanse now and thank us later!
Let's get back to the product at hand – you've heard of AHAs and BHAs, but there's another category of chemical exfoliants – PHAs. Polyhydroxy acids are gentler than AHAs and BHAs and are suitable for sensitive skin. Regular exfoliation gets rid of dead skin, preventing blackheads and pore clogging.
This formula also uses tea tree oil to ward off breakouts, and soothing ingredients like allantoin and green tea to make sure the skin doesn't get inflamed. This, in combination with hydrating ingredients like glycerin, squalene, and jojoba oil, ensures that exfoliation does not result in stripping the skin.
Korean Pore Minimizing Products – Makeup
However, if you want immediate results, and you need to go out right now, there's a solution to that. K-Beauty has plenty of makeup products that act as pore minimizers too – you can always use primers to blur the appearance of pores. This is just a temporary fix but will do in a pinch. Here are the best pore minimizing products, make-up edition!
Touch In Sol : No Poreblem Primer
This lightweight primer is smoothing and blurs the appearance of pores and wrinkles on the skin. It can be used under makeup or bare-faced and has a silky texture to it. For those worried that it is just another silicone primer, don't be – not only does this primer have an amazing feel to it, it contains soothing ingredients like green tea to make sure that your skin doesn't become irritated.
W.Lab : W-Airlift Pore Primer
Another excellent option for a temporary fix, this primer not only minimizes the appearance of pores, but also offers some degree of color correction. The light pink tone of the product evens out the skin, and the smoothing nature of the product creates a great base for makeup. Another added benefit of this primer is that it controls oil production and prevents excess sebum from building up, making sure that your pores do not make an appearance on your day (or night) out!
With high standards and constant innovation, K-beauty and Korean skincare has become successful worldwide. From novel ingredients like Jeju volcanic ash to innovative formulas and cute packaging, K-Beauty has changed the skincare game – they have made skincare fun.
If you're interested in capturing some of the market share, you're at the right place. UMMA is a wholesale Korean cosmetics partner that is a one-stop shop for your sourcing, distribution, and marketing needs.
We carry a wide range of products, from brands that are popular and well-loved, to newer up-and-coming brands that are sure to intrigue your customers.
Information about our products and services can be found here. However, we are happy to answer any and all questions that you may have. At UMMA, we treat our partners like family – join us and become part of our global community. Whether you're a big box store, or a family-owned shop, we're here for you and your business needs!
Check us out and become part of the UMMA family today. Upon registration, you will get a coupon, which you can use towards your first purchase!