The philosophy behind Dr. Ceuracle is creating a balance between curing and caring for skin. The symbol itself is a testimony of the vision. With years of research in labs and testing, Dr. Ceuracle believes that all types of skin problems are treatable if done right. Get the right skincare balance with Dr. Ceuracle on wholesale and offer your customers the best K-Beauty brands.
As a result, the brand has gained popularity and the trust of millions of customers all over the world. Combined with the fact that each product has worked like magic on all types of skin and from all regions – the trust has only gotten stronger.
Since the demand for these products has increased over time, it has resulted in great business opportunities for many. Join UMMA, the most reliable Korean skincare wholesale supplier, supporting the growth of even the smallest businesses.
Let us look at the latest and the best-selling products by Dr. Ceuracle: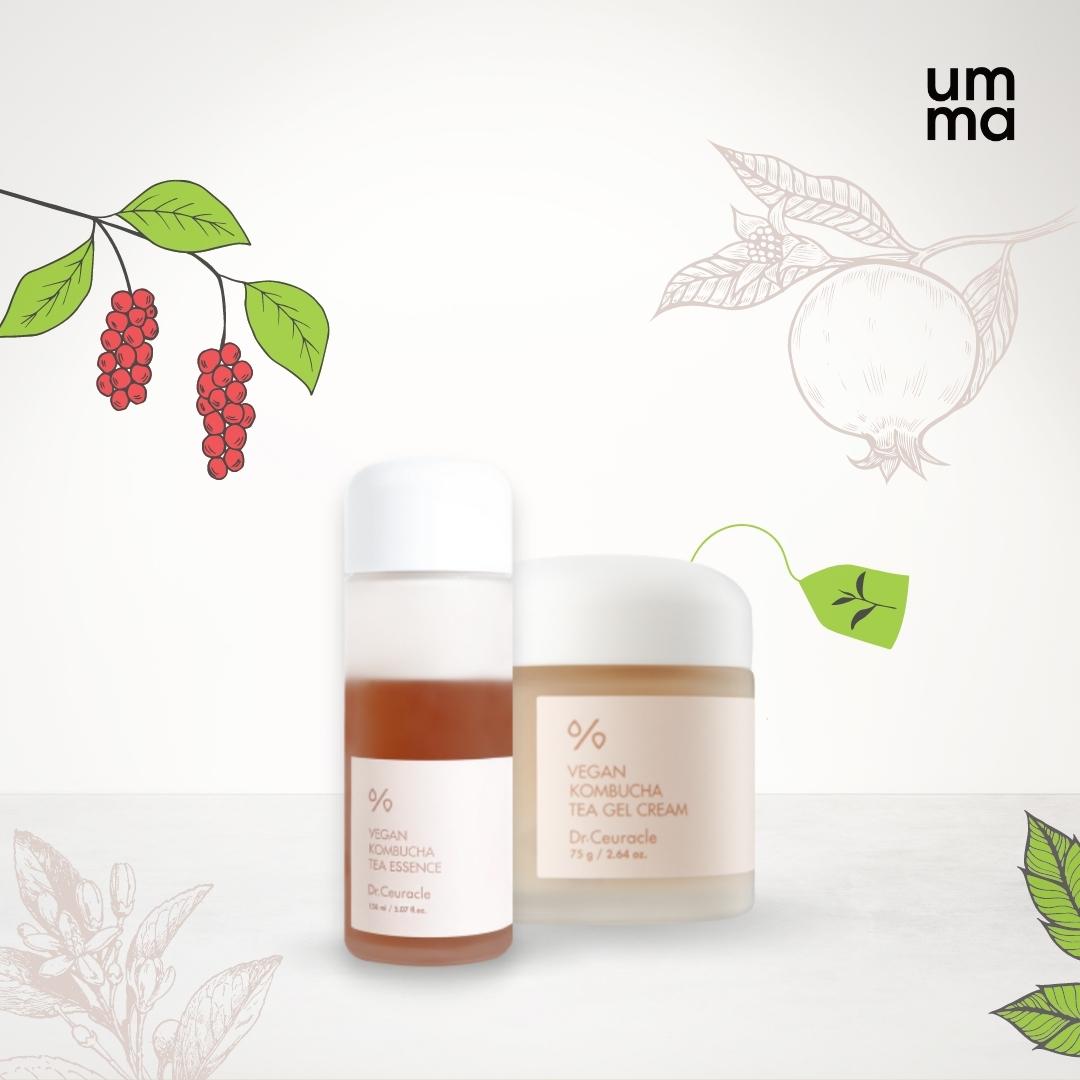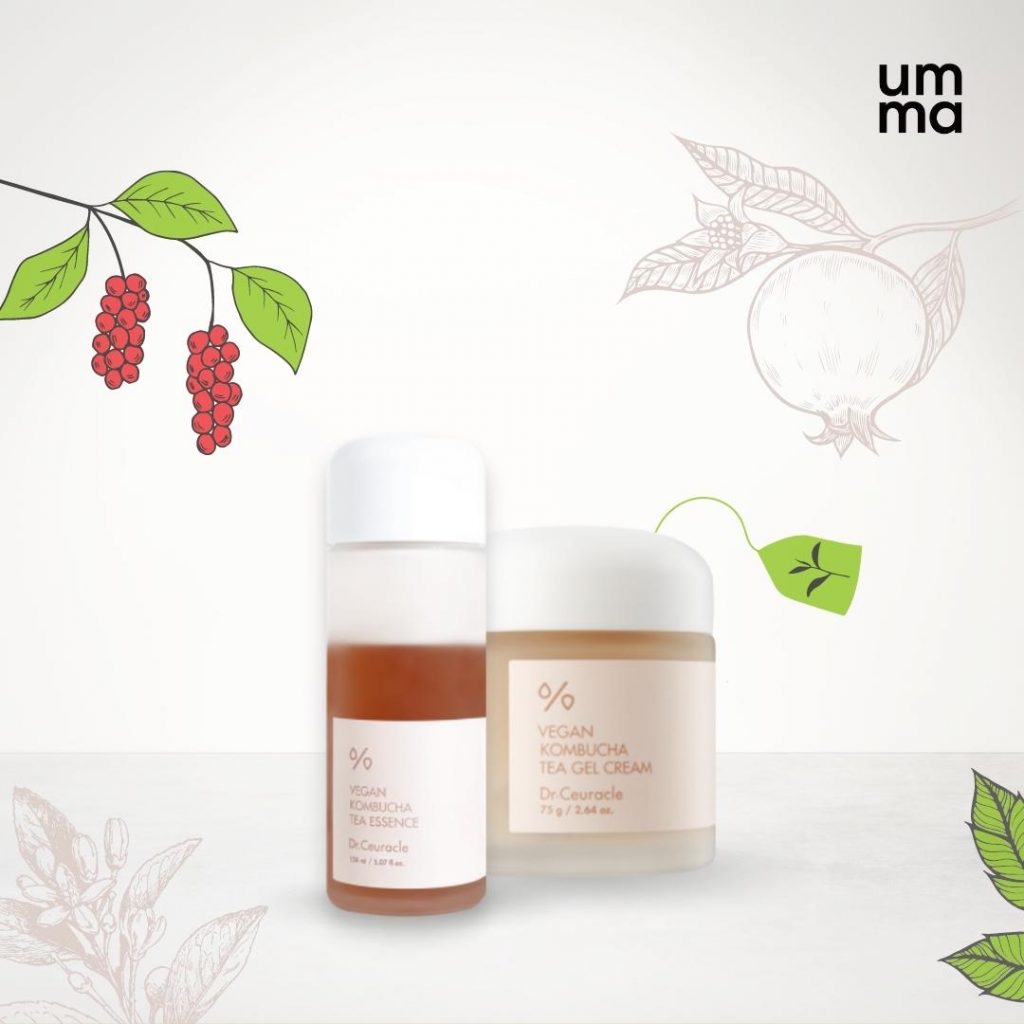 Vegan Kombucha Tea Essence
The first-ever vegan certified product in Korea is this Kombucha Tea Essence. Made from natural ingredients like sunflower seed oil, camellia Sinensis leaf water, Schisandra Chinensis fruit extract and Kombucha tea extract.
Users have found new levels of moisture from merely using an essence. The vegan certification is what creates higher levels of trust in customers making this one of the best-selling products in the world. Additionally, the packaging is also eco-friendly which makes the brand stand proudly for its philosophy.
Vegan Kombucha Tea Gel Cream
According to reviews, the Kombucha Tea Gel Cream has simplified many complex nighttime skincare routines. Many have stopped using multiple products and using the Kombucha Tea Gel Cream and love the results. The skin is left highly moisturized all night along with being supple and soft.
Other trending products of Dr. Ceuracle are: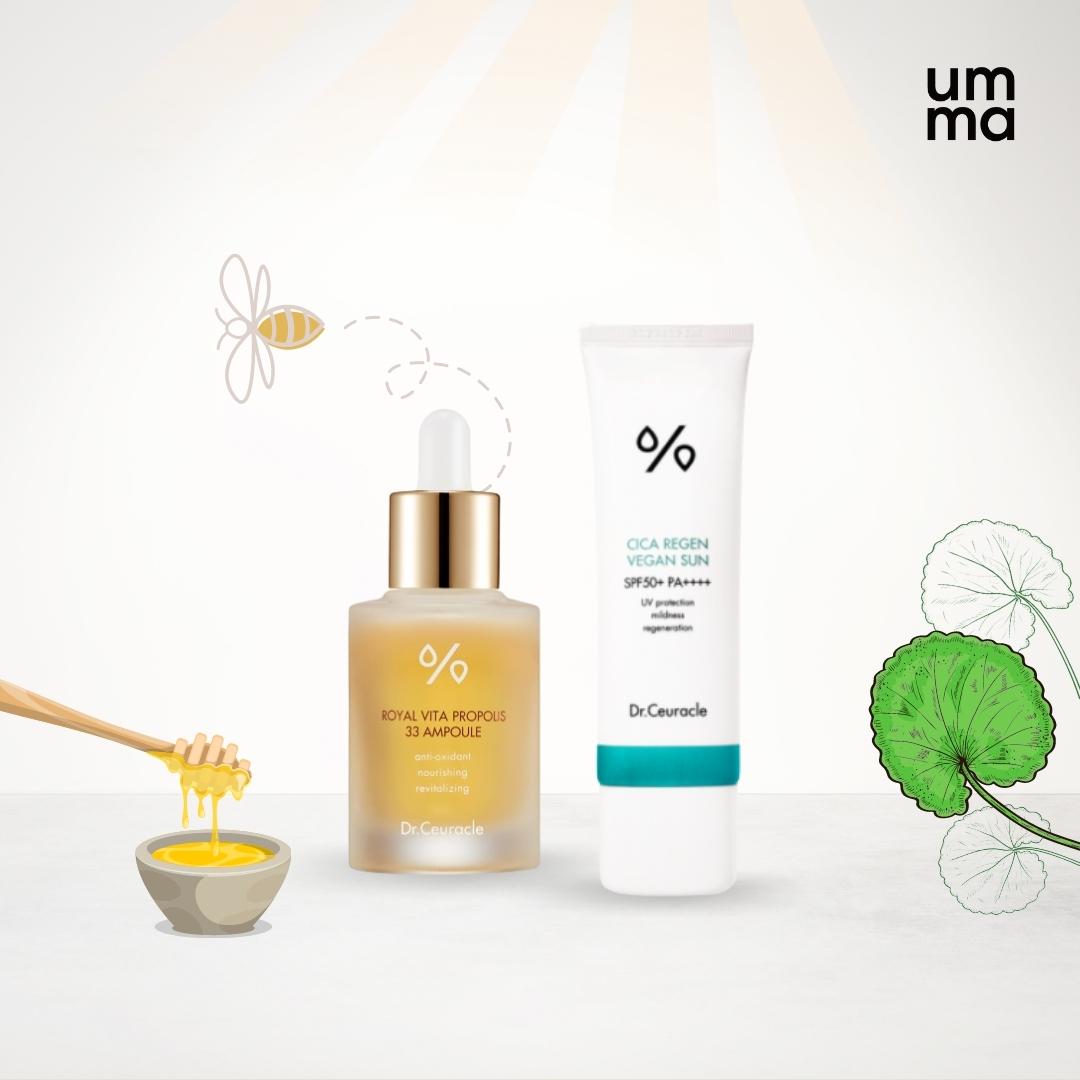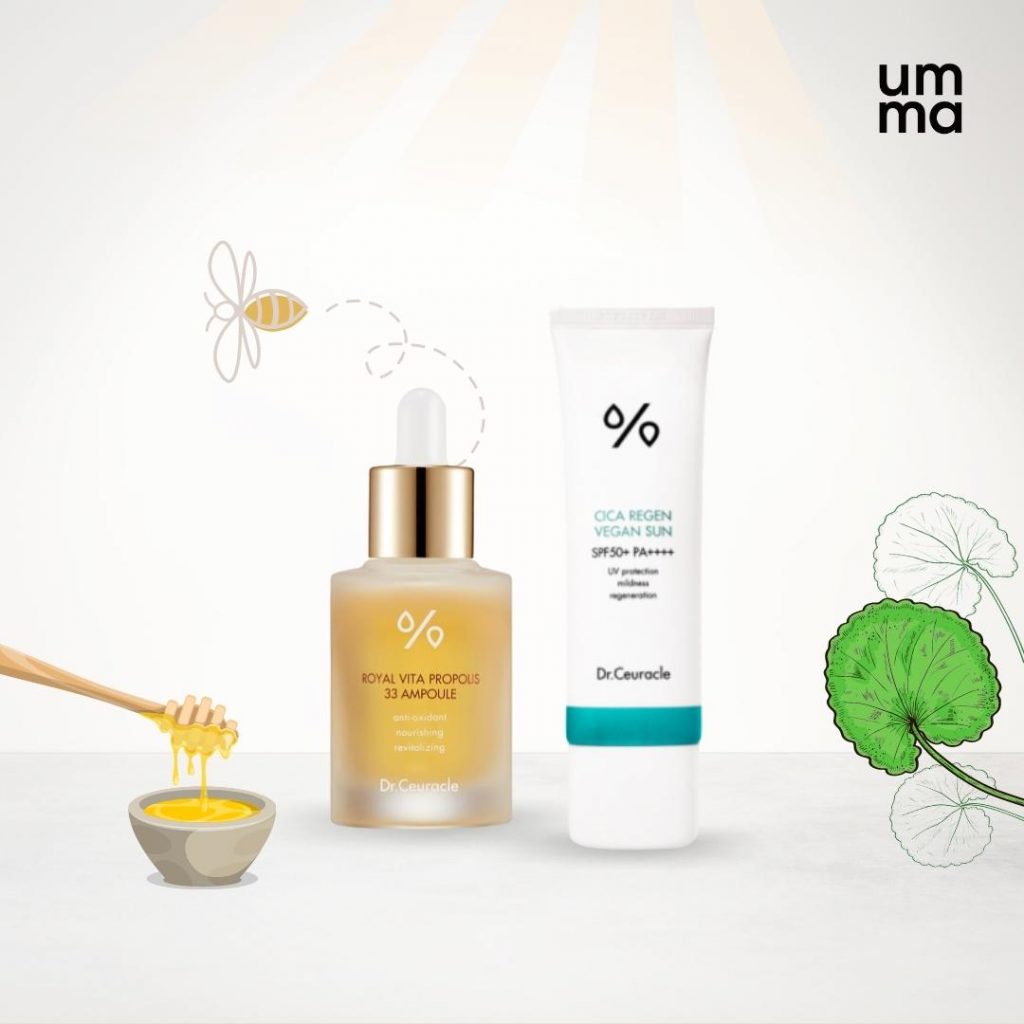 Royal Vita Propolis 33 Ampoule
Made with essential vitamins and pure propolis, this ampoule is recommended by top K-beauty influencers. It leaves the skin feeling fresh and changes the texture of the skin to smooth and glowing. Reviewers swear by the Royal Vita Propolis 33 Ampoule and comment about using it again.
Cica Regen Vegan Sun SPF 50+ PA++++
This vegan skincare has proved to be a game-changer for the daytime skincare routine. The formulation leaves the skin feeling fresh and nourished while protecting it from harmful UV rays. This is ideal for people on the go, who wish to shorten their skincare routines. Users rave about the ease of using the Cica Regen Vegan Sun SPF and most are already on their second buy.
Get Dr. Ceuracle on Wholesale!
You can stock up these high in-demand products for your retail store at competitive prices. We at UMMA aim at providing the best skincare brands to our customers who can run their businesses even better. Register with us free today and get the best wholesale offers.