While Dr.Jart+ may sound like a doctor in person, it is not a doctor. It is a philosophy based on a doctor collaborating with art. Dr.Jart+ is an immersive experience combined with the best ingredients for skincare and innovation. The playful twists in packaging are surely unique and nothing like anyone has seen before.
If you're looking for a reliable source to purchase Korean sheet mask bulk, like Dr Jart mask and popular Korean products, try UMMA.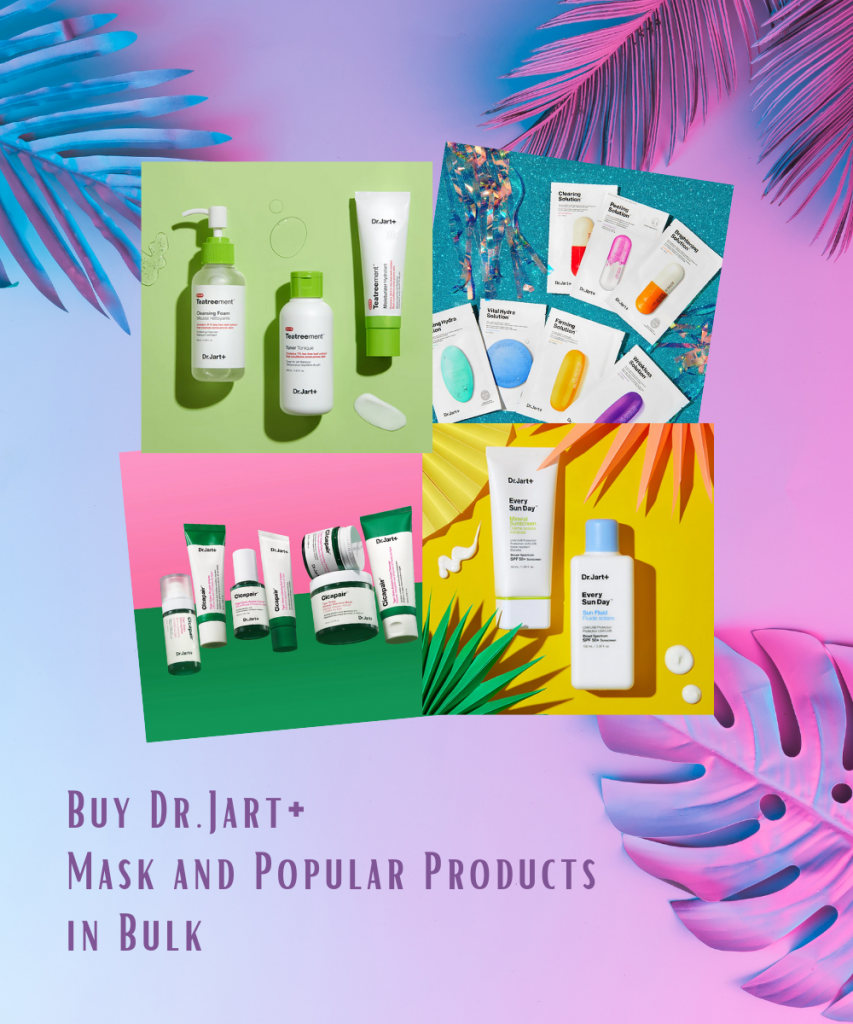 What Makes Dr.Jart+ a Favorite?
Leeo Lee (Chin Wook) was working as an architect in Seoul in 2005 when he was introduced to a makeup balm that was only accessible through dermatology clinics. This balm was medicated to treat sensitive skin while providing full-face coverage as a makeup foundation. Soon, he was inspired and Dr.Jart+ was created.
His first ever BB cream became an instant hit in Korea and the thought of skincare changed forever. Determined to create better skincare products, Dr.Jart+ became a favorite in Korea and is one of the most high-demand Korean skincare brand in the world.
Dr.Jart+ products are created using advanced technology and ingredients that have been developed in skin-science labs. That is partly how they were able to gain loyal customers who trust and find value in the brand name and all its products.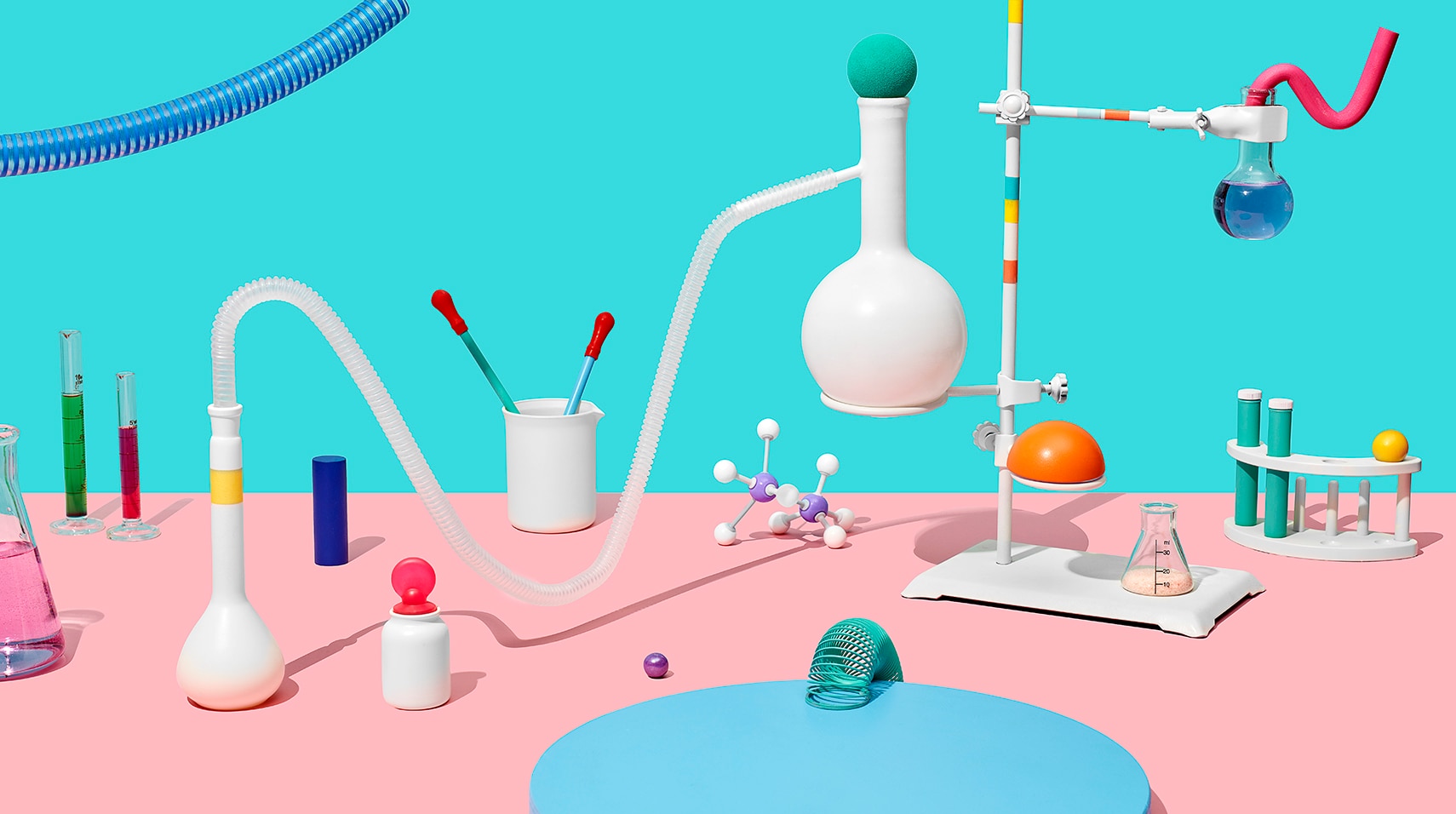 A Full Customer Experience – Filterspace
As mentioned earlier, Dr.Jart+ is a play on the word 'art'. Filterspace is their flagship store located in Seoul. It looks like a standard retail store but it is stunning, to say the least.
The immersive experience customers go through in Filterspace is not offered anywhere else in the world. A customer experiencing this space is never likely to forget!
The brand leaves a lasting impression on the mind of its consumers, which makes it a high-demand brand. With thousands of positive reviews that have left users with younger-looking, hydrated skin, the demand for Dr.Jart+ is still on the rise.
Today, the brand is accessible in many regions around the world through mainstream retailers. However, the demand is much high and growing. And the opportunity to meet this demand by buying Dr.Jart+ mask and popular products in bulk for smaller retail businesses is very profitable.
Best Dr.Jart+ Skincare Products
There just may be too many popular Dr.Jart+ products to name. So here are just a few we felt the need to mention.
The Ceramidin Line Up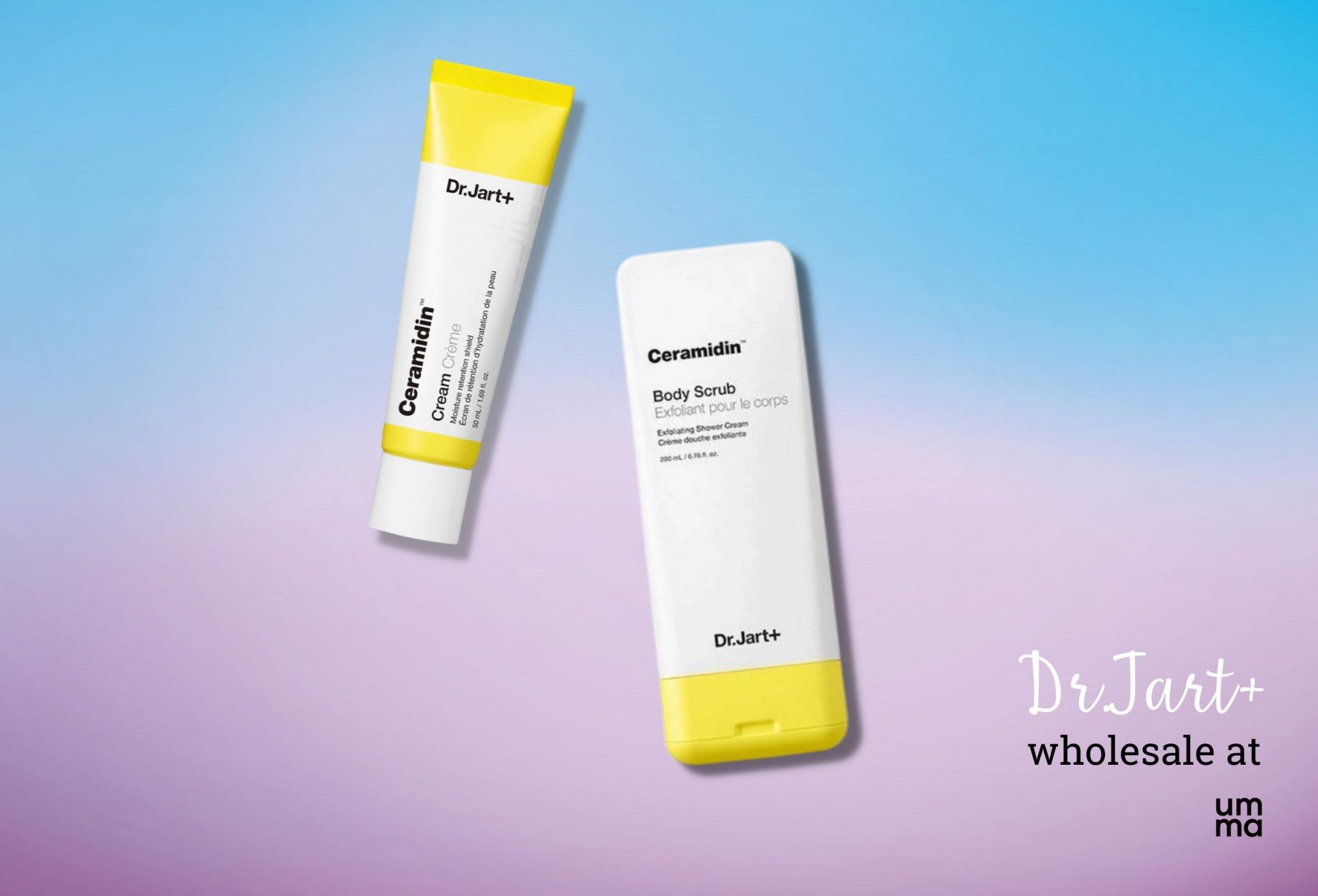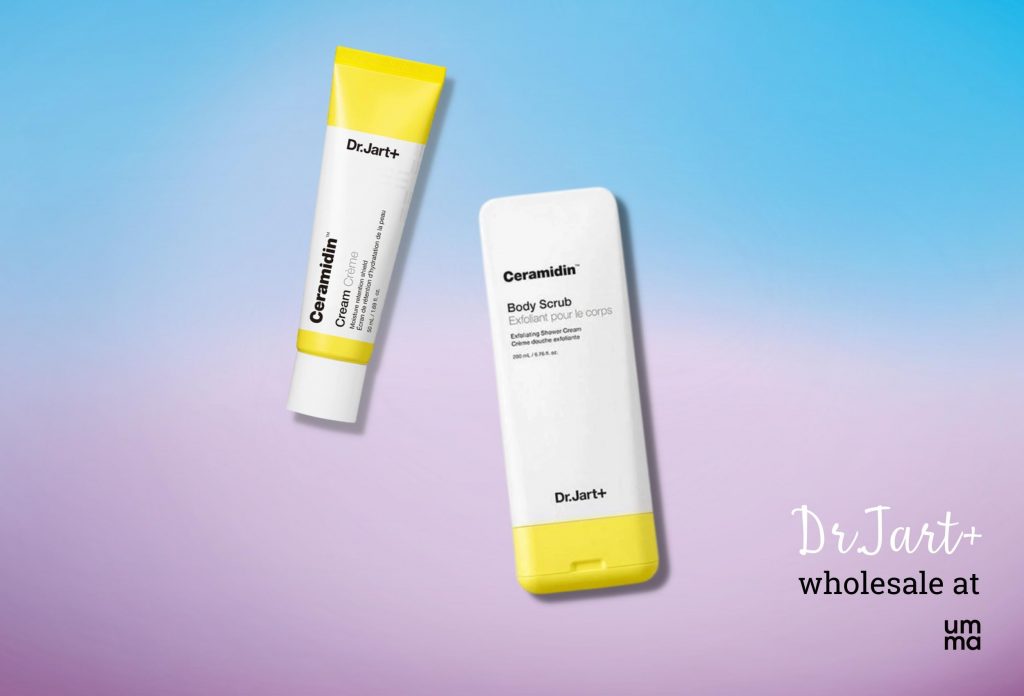 Ceramidin skincare line contains ceramide, but the formula contains trademarked technology by Dr.Jart+ to bring great results. The products work like moisturizers and keep the moisture barrier healthy and intact. The two most notable products are:
Dr.Jart+ Ceramidin Cream
This cream locks in the moisture and is best for itchy and flaky skin. Additionally, the moisture is a barrier is locked so no matter how dry the skin is, it will stay healthy.
Dr.Jart+ Ceramidin Body Scrub
The best thing about this scrub is that it includes a moisturizer that does not leave the skin feeling stretchy and dry. Best for exfoliating dead skin cells; it helps in moisturizing tough areas like arms and soles of feet.
Sheet Masks with Real Skin Care Results -Dermask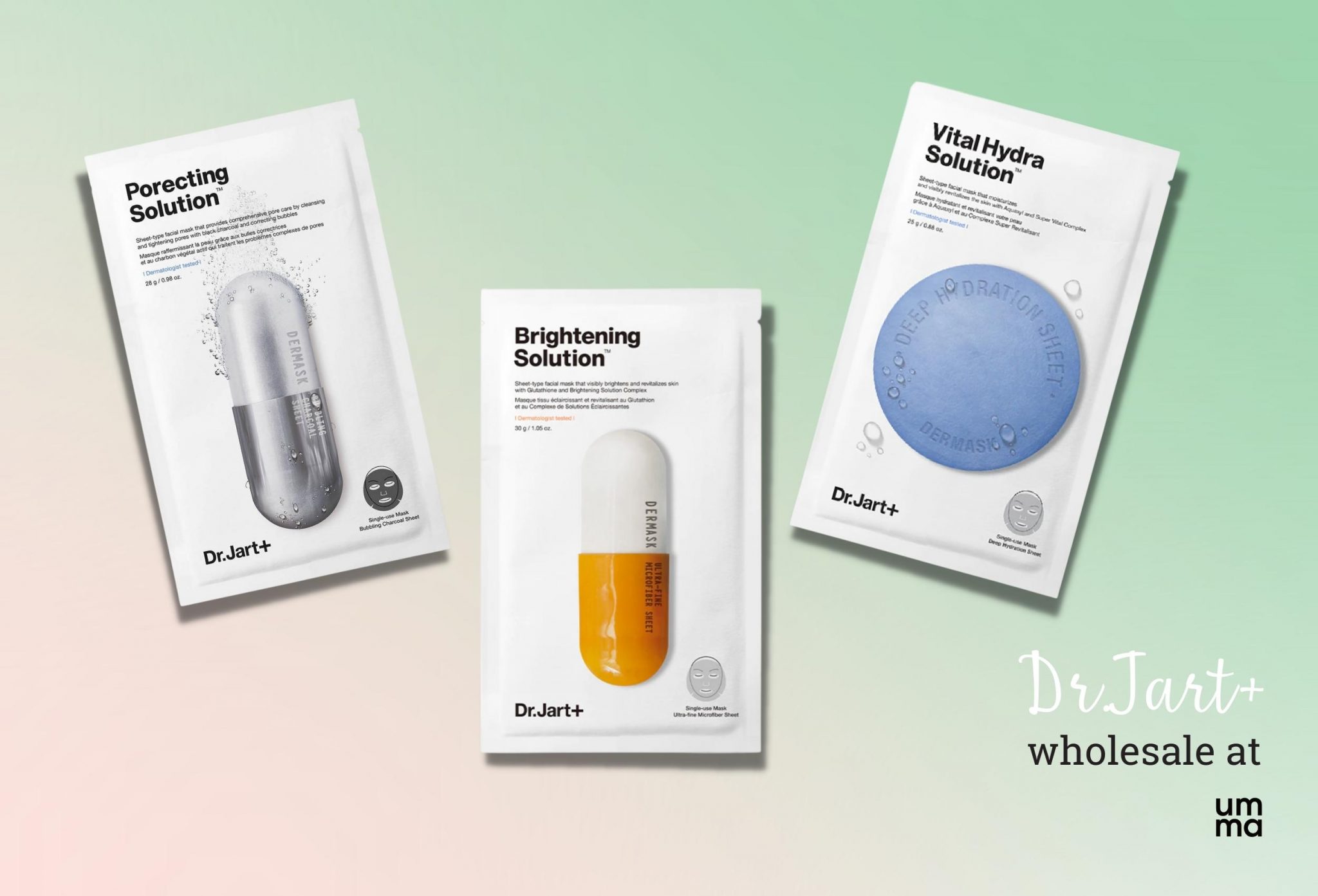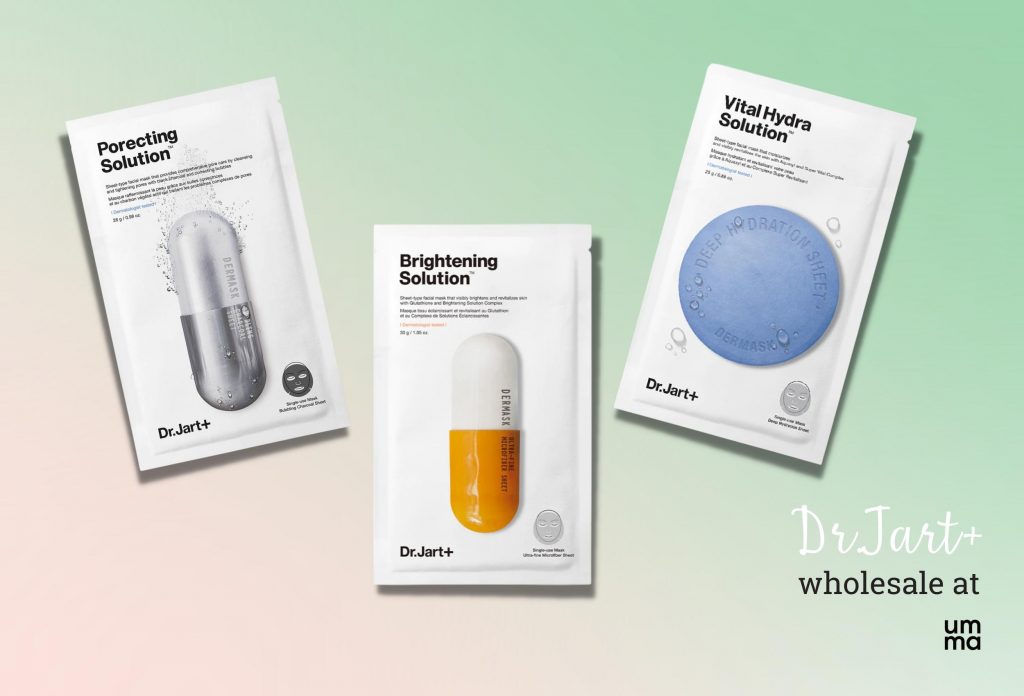 The best-selling Korean skincare products include face masks and Dr.Jart+ has the best variety. These innovative skincare masks cover a wide range of skin solutions from aging, to acne breakouts, to dryness and sensitivity. The best Korean face masks are:
Micro Jet Brightening Solution
This mask is made with fine microfiber that helps active ingredients to infiltrate deeply into the skin. This results in skin brightening and reduce pigmentation of the skin. Users notice a visible reduction of dark spots and fading of acne scars.
Ultra Jet Porecting Solution
This charcoal mask targets large and open pores. The black sheet purifies open pores and helps tighten the skin. The residual from the mask sheet can be scrubbed on the skin to get rid of acne and blackheads.
Water Jet Vital Hydra Solution
This face mask is a fan favorite and has a complex formula of seaweed extracts and hyaluronic acid. Perfect for dehydrated skin, one-time use of this mask leaves the skin feeling revitalized, soft, and fresh.
Buy Best and Cult Favorite Korean Sheet Mask Bulk from UMMA
If you're looking for the most convenient way to shop for your best selling Korean sheet mask bulk, shop from your friendly, reliable online wholesale supplier, UMMA.
Filter by best seller, view customer reviews (courtesy of Picky), and get 1:1 consultation from our friendly sales managers according to local needs (EN, KR, IN, MY, RU languages available).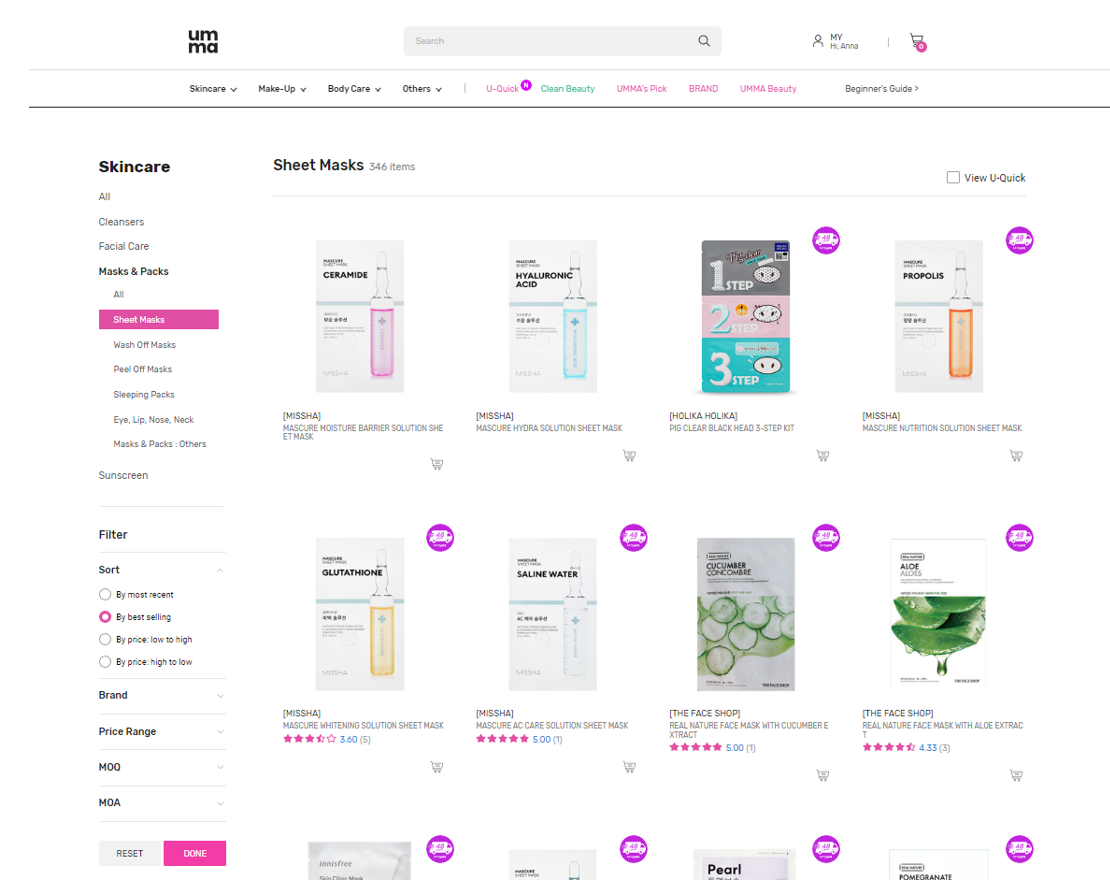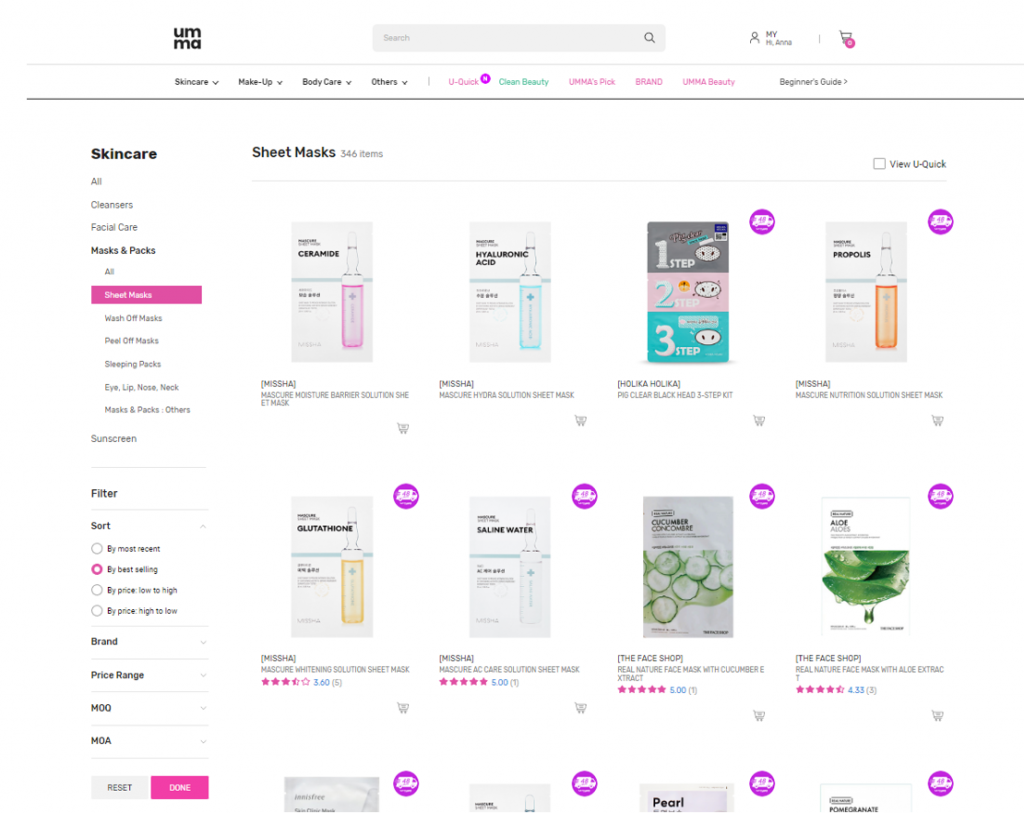 You can get Dr Jart mask and other best selling and niche favorite Korean sheet mask bulk for low competitive prices. Conveniently browse from our faster shipment option, U-Quick (ships within 48 hours of confirmed order) and our Clean Beauty selection.
Register free and access exclusive shop now!