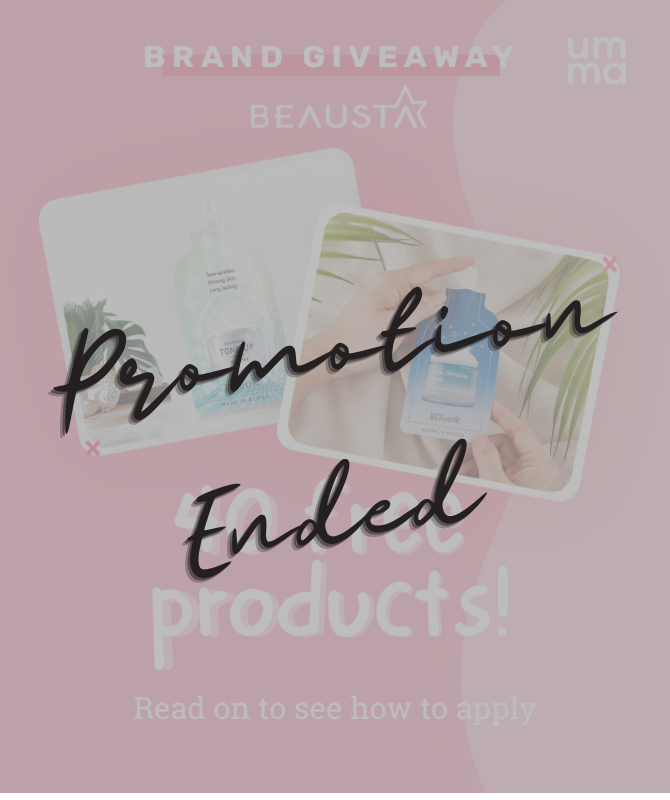 Read on for detailed information or click here to go straight to the application form!
(Must be registered at UMMA to apply.)
Table of content:
What is Brand Giveaway?
This month's brand – Beausta
The free products you'll receive
How can I participate?
I got the products… now what?
What other benefits can I expect from UMMA?
Detailed promotion information
What is Brand Giveaway?
At UMMA, we are introducing a Brand Giveaway promotion every month. Why? Because we want to support our partnered Korean beauty brands, and our members who are retailers/resellers grow in their beauty business. We know. There is always a hesitation to purchase a new brand product for your market.
That's why we provide this exclusive UMMA limited opportunity for retailers/resellers. If you're eligible, you will get a large sampling of the rising brand for free to test out in your markets before making a decision to invest for this brand.
This month's brand – Beausta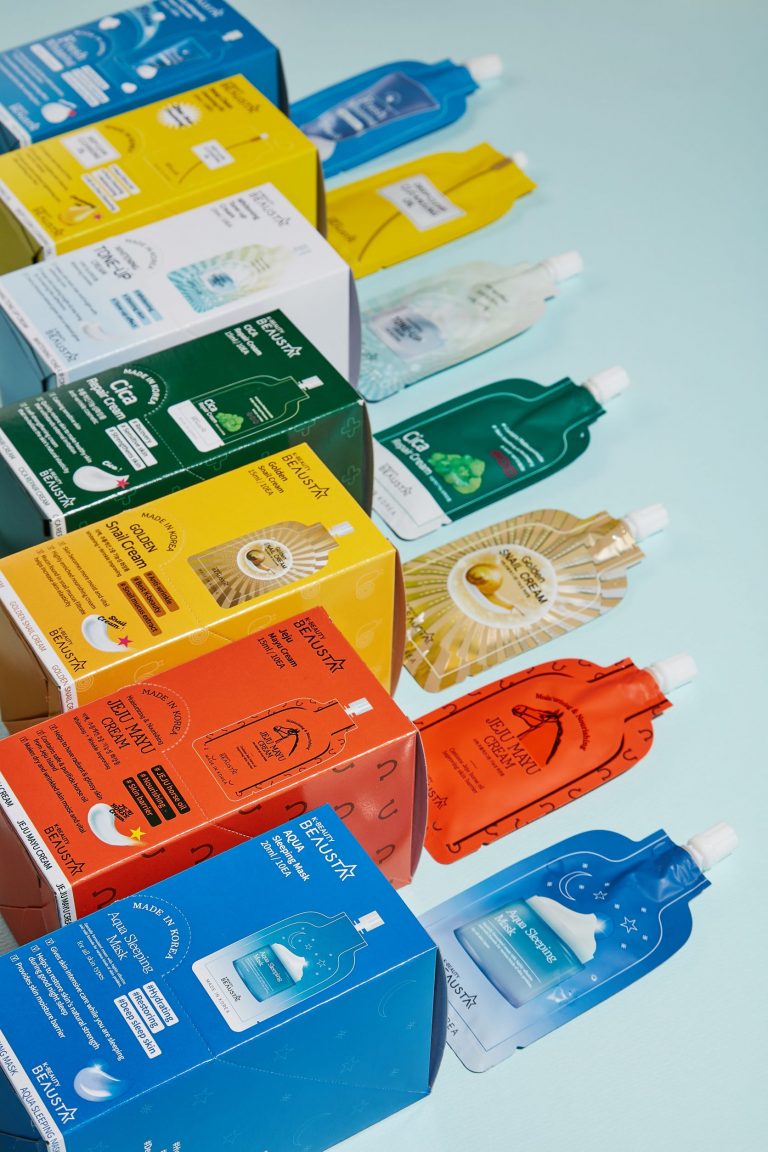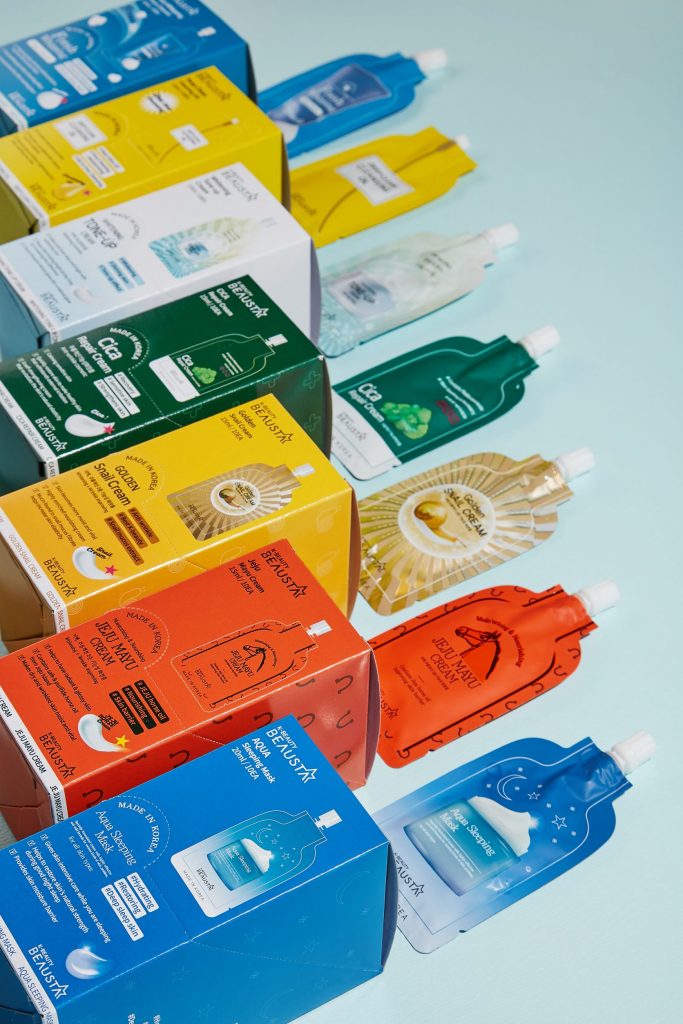 This month's Brand Giveaway Promotion is brought to you by Beausta.
The brand's concept is very simple. That is, provide affordable, quality Korean cosmetics and skincare globally. It's not about unnecessary cost additions for marketing and packaging material and design with Beausta. They genuinely want You to be the star of their show.
There are a lot of K-Beauty brands out there with great products. There's no denying that. But not everyone can afford it. Beausta's goal is to reach even those 'stars' that are unable to quench their desire to be like their K-idols by providing only the quality formula without the packaging cost.
The free products you'll receive
Let's get to the real reason you're reading this. Which free products are you getting for Brand Giveaway Promotion – Beausta?
Have you notices a lot of products trending not just because of how great the formula is but also how functional the packaging is?
Beausta's Spout Pouch product lineup is what draws the attention of beauty fanatics lately. The simple pouch design allows beauty lovers to carry around their 'it-tem' everywhere without a burden, and use it to the last drop.
We'll be giving you two products, 20 each, for a total of 40 products for free.
Beausta White Tone Up Cream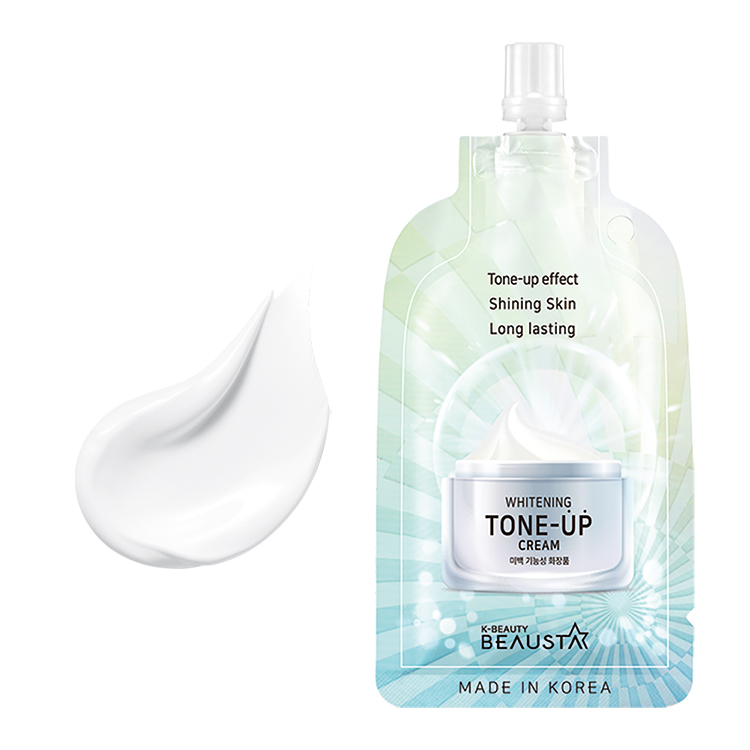 The moment you apply this light cream, you can expect instant brightening of your skin tone and moisturizing. The effect is created from the natural active ingredients Peony Flower Extract, White Flower Complex, and Madonna Lily Extract. All these ingredients working together to light up your skin like white cherry blossoms in the spring time.
Beausta Aqua Sleeping Mask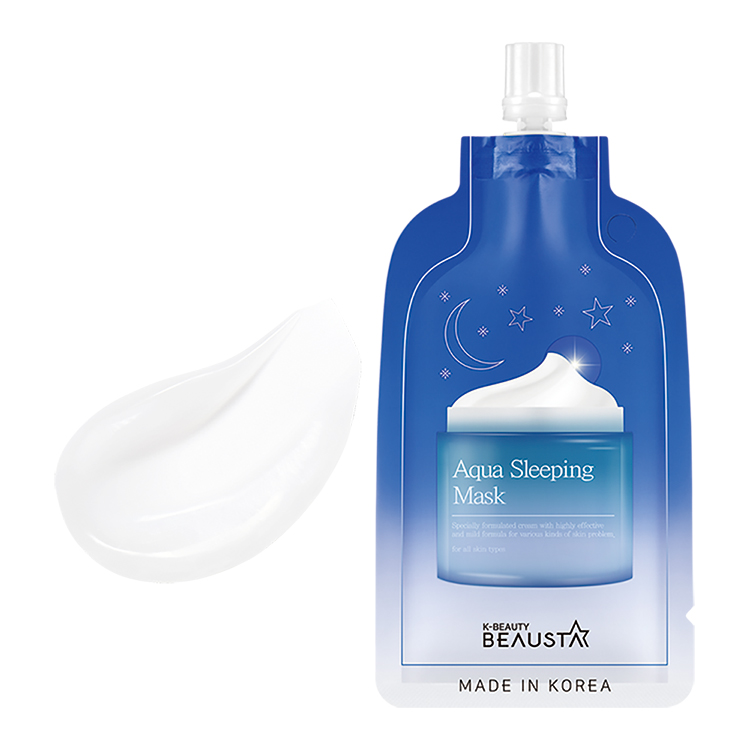 The demand for sleep masks have be rising. It's because your beauty consumers have gotten smarter. Your skin regeneration is most active between 10pm to 2am, so knowledgeable beauty gurus know it's the ideal time for skin care. Beausta's Aqua Sleeping Mask deeply hydrates skin with a clear, non-sticky formula. It also locks moisture for long-lasting hydration effects.
How can I participate?
If you're a beauty retailer, reseller, SNS seller, you're already halfway selected! Here are the rest of the steps…
You must

register at UMMA

(it's free) and become an approved member. Specifically, only verified business owners are able to participate.
Apply on our

google form

to confirm you are eligible to test this product out in your market. (By that, we mean sell at your online/offline store or SNS account, etc.)
We will announce the selected members by email on December 7, 2021.
I got the products… now what?
After the arrival of your products, register and sell the products like you would any new product for your business.
We are here to help your business grow. So, along with these free products, we will provide image assets and marketing content to support your sales, and answer any questions you may have at cs@umma.io.
After a few weeks, we will email you for a follow up. All we ask is a review form filled out, and proof of selling (pictures).
If you had a positive experience selling the products in your market, we encourage you to check out the other amazing products by Beausta and invest by purchasing at low competitive wholesale prices on UMMA.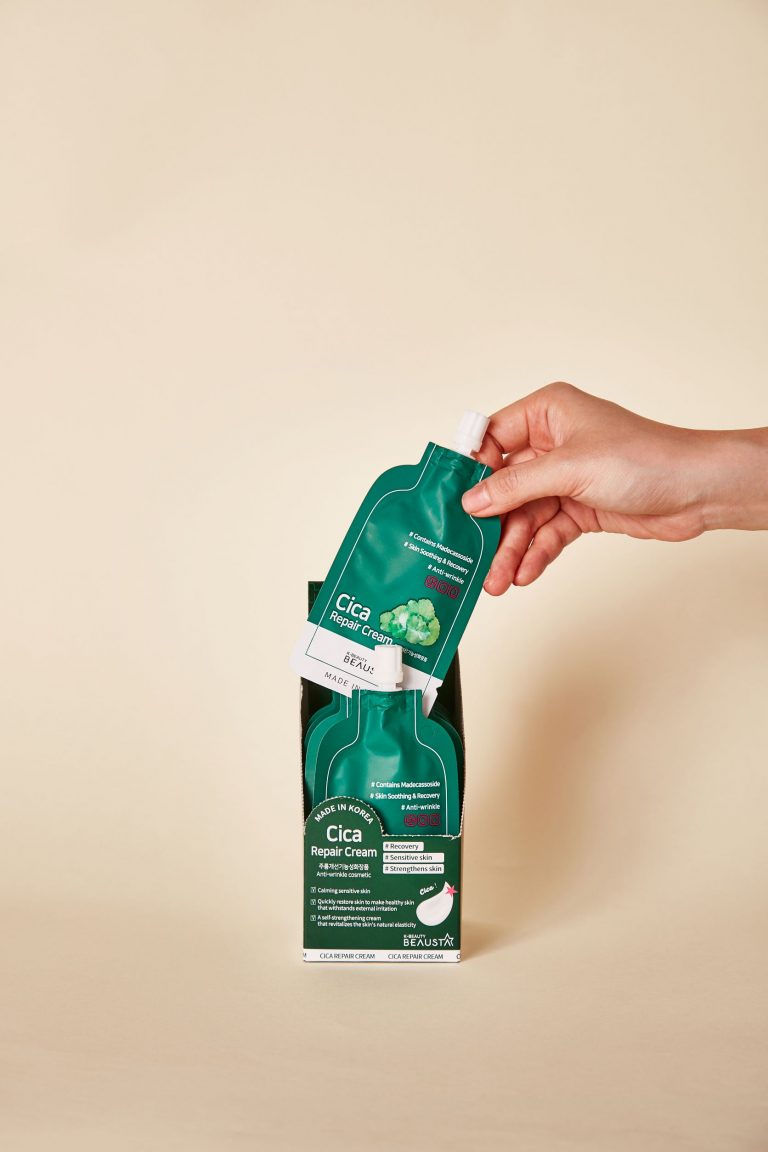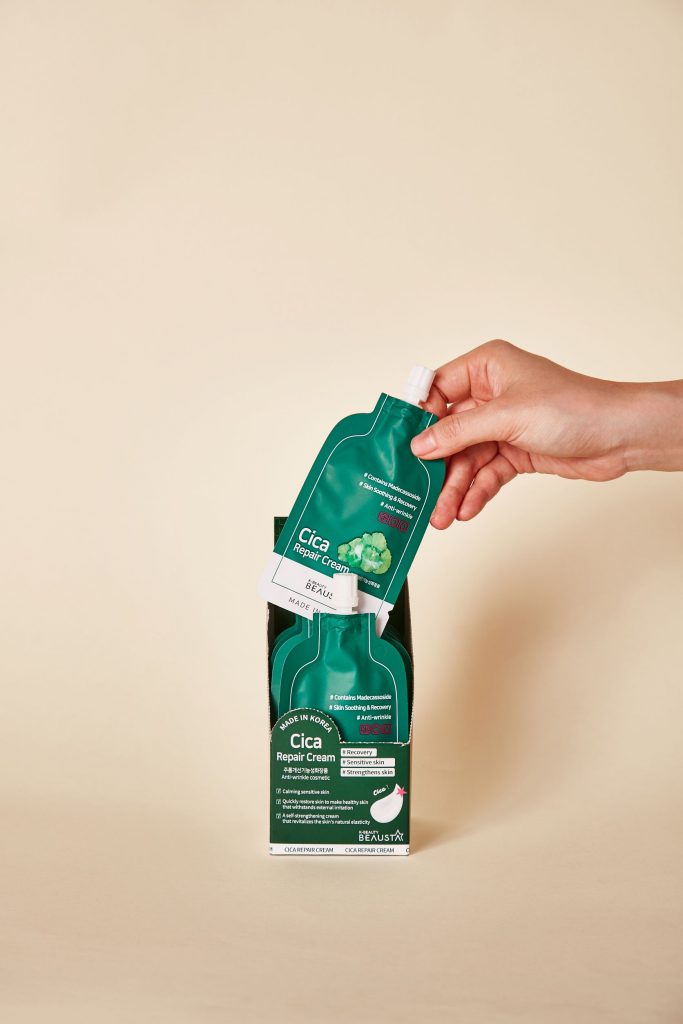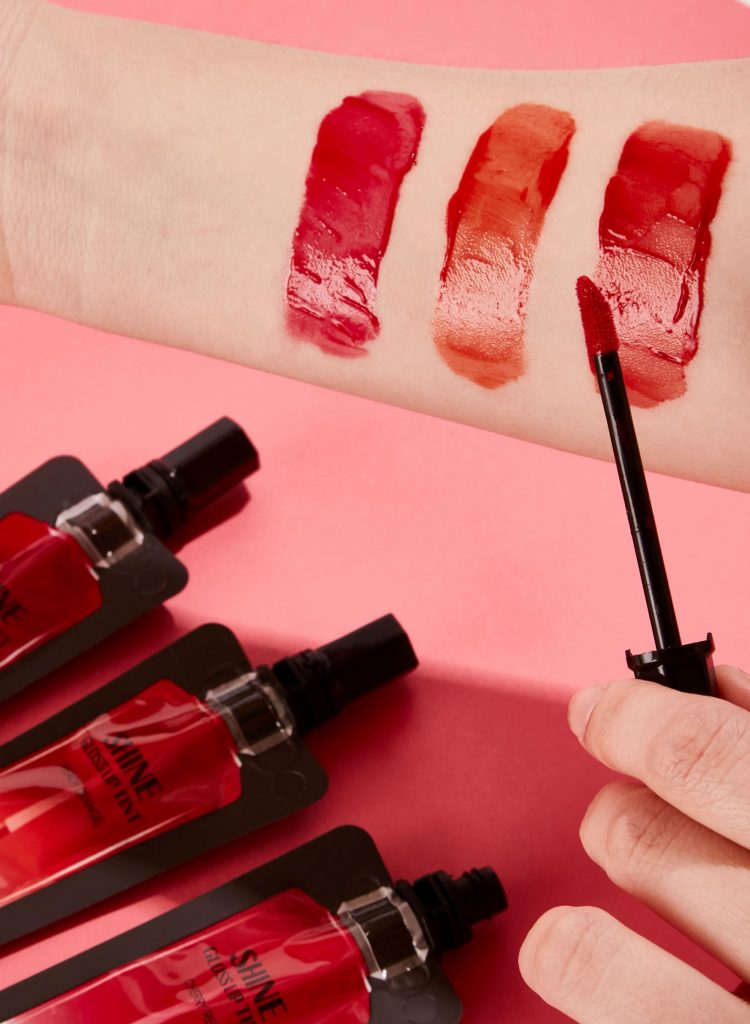 Oh, and look out for another chance to win the next brand giveaway event!
What other benefits can I expect from UMMA?
UMMA powered by B2LiNK is one of the largest global K-Beauty supplier in South Korea. We provide low MOA ($500 to start) to give opportunities for smaller businesses to start selling Korean skincare and cosmetics around the world.
Furthermore, for every purchase, we provide a cash back program, called UMMA points, to continuously support the growth of our members.
Lastly, we work hard (we really do!) to provide 1:1 customer service, source products requested from you, and a multitude of promotions for you to experience various kinds of dedicated support from us.
If all of this sounds like a good opportunity for you, don't hesitate to join our K-Beautiful family now. For more details about our service, check out our FAQ page.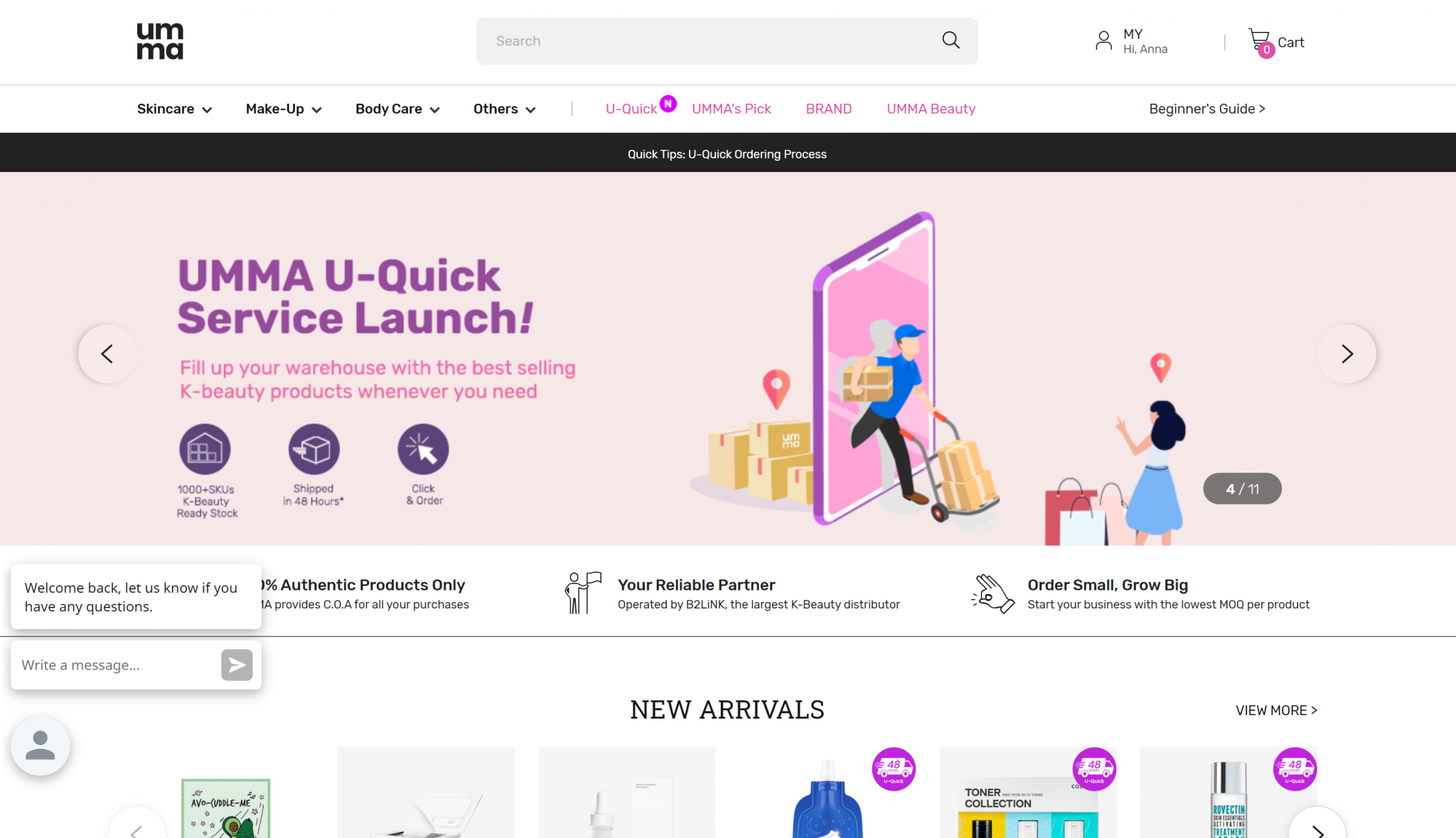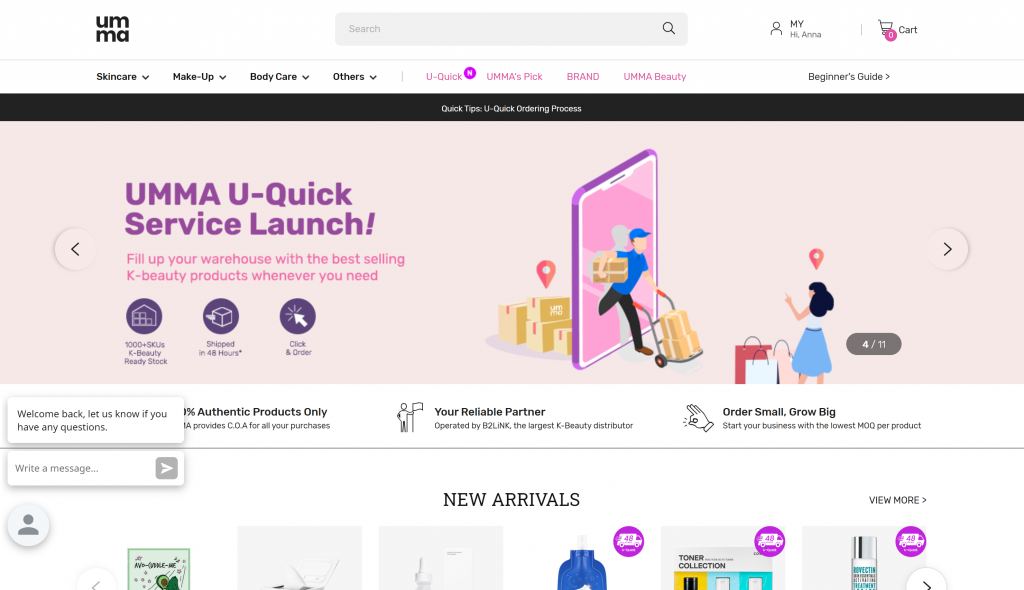 Detailed Promotion Information
This is a limited offering to a select few.
In order to participate, you must register and be an approved member. Only verified beauty business owners will be considered.
You do not need to have any purchase history as an approved member to apply.
We will take applications for Brand Giveaway Promotion – Beausta (using google form) starting November 29th, 2021 until December 6rd, 2021. The promotion may end earlier if we fill the application quota.
If you are selected, we will send you an email by December 7th, 2021. Included in the email will be details regarding product shipment information, review form, marketing assets, and etc.)
We will send you an email 2-3 weeks after we ship the products for a follow up. You may provide us with the filled in review form before or after this email.
You must fill out the review form and send proof of selling for a chance to apply again for another Brand Giveaway. (We may provide extra benefits for filling out the review form as well, so stay tuned!)
By filling out the review form, and providing pictures, you are agreeing to the reuse of any quote and/or picture by UMMA.