What is a 'curse' serum? And no, it's not some kind of spell put on the serum to make you look younger (although, don't we wish!). A 'curse' serum is what you would call the kinds of serum that sting when you apply them enough for you to curse, but you use it still because it's effective.
Nature Pacific (or NACIFIC) Fresh Herb Origin Serum is one of the best K beauty products considered a cult favorite, and is especially known for its curse serum effect. The claim is that 1 million bottles have been sold and is still high in demand. You can find this profitable product and other best selling Nacific skincare for wholesale on UMMA.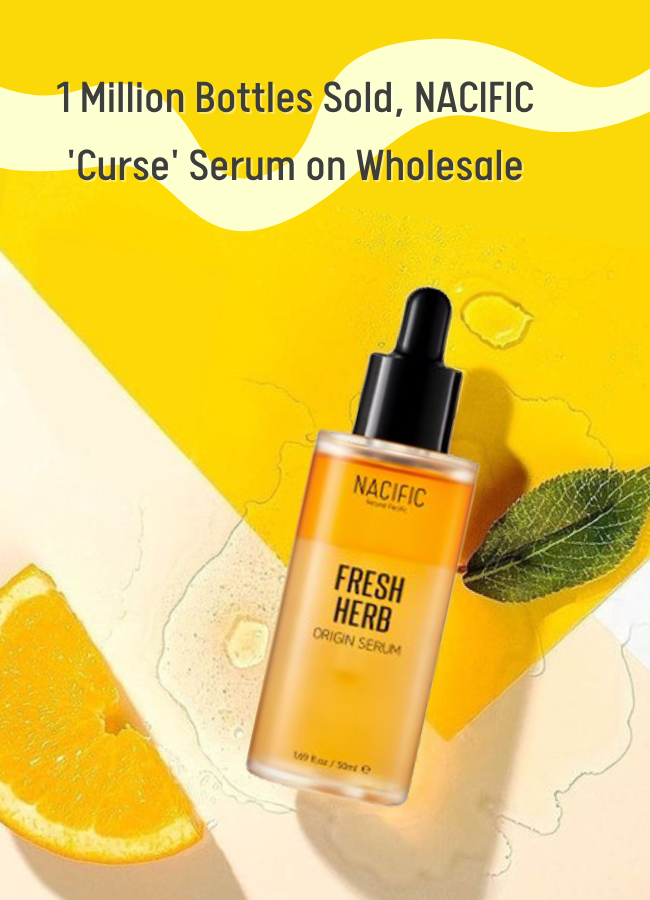 For this post, we will guide you through the brand's focus and top selling products by Nacific.
Natural Beauty by Nacific on Wholesale
Nacific has gained trust and reliability from customers around the world with its promise of better skincare solutions. It has a cult following because the results are amazing and beauty influencers recommend Nacific products for their quick and natural skin solutions.
Now we can get into the details of the curse serum and other popular products by Nacific.
Nacific's Best Selling Lineup – Fresh Herb Origin
The Fresh Herb Origin line is for those who are struggling with dry and flaky skin. The causes of dry and flaky skin are open pores and acne. It's not usually the case, but all the products in this lineup are absolutely high in demand!
Fresh Herb Origin Toner
The two biggest benefits users get from using the Fresh Herb Origin Toner are brighter skin and wrinkle improvement. The multiple benefits of moisture and supple skin for every day are what keep the skincare guru recommending this product.
Fresh Herb Origin Serum
The Fresh Herb Origin serum is the best-seller with over a million bottles sold! This product was tested for treating acne and proved that it soothes and cures both old and new acne. Additionally, the serum works wonders on open pores by cleaning the sebum and protecting it from further damage. Amazon reviews swear by this serum and some even call it the "magic bottle" of skincare. And yes, beware of the sting and the cursing!
Fresh Herb Origin Cream
The Fresh Herb Origin Cream contains three main ingredients namely: Chamomile Extract, Sepicalm, and Niacinamide Adenosine. The combination of these ingredients helps to soothe skin, nourish, moisturize and tighten pores and wrinkles. Reviews on Lazada show the uncomplicated ingredients have left users with soft and supple skin.
Fresh Herb Origin Sun Block SPF50+ PA++++
The Fresh Herb Origin Sun Block has a repurchase rate of 200%. Means that people, who use it once, have bought it again! The lightweight formula of this sunblock protects the skin and keeps it moisturized. What makes this a favorite is that there is no white cast and it is non-sticky.
Nacific Fresh Herb Origin Kit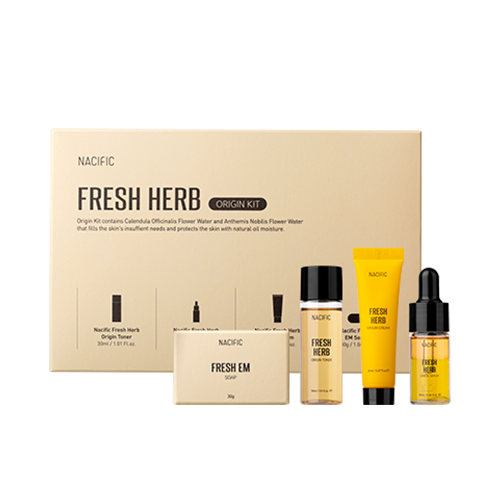 Who doesn't love a trial or a travel kit! It's not often you can find these loveable minis for wholesale. The Nacific Fresh Herb Origin Kit including the toner, serum, cream, and cleansing bar is available for wholesale at UMMA.
Powerful Whitening Line – Phyto Niacin Whitening
The Phyto Niacin Whitening guarantees results with the use of one bottle. The most popular products include:
Phyto Niacin Whitening Essence
Nacific Phyto Niacin Whitening Essence promises radiance and moisture with the use of only one bottle. According to reviews on Amazon, the skin tone become lighter with incomparable moisturization. Quick and long-lasting results are what make this product high in demand.
Phyto Niacin Whitening Toner
The toner also works to deliver active ingredients that help in skin whitening and lock in moisture. It ensures an overall skin whitening effect all over the face and neck.
Phyto Niacin Whitening Tone-Up Cream
When it comes to whitening, the problem people face is a difference in skin tone. However, skincare enthusiasts swear by this tone-up cream, which ensures that the skin has a consistent overall skin tone and bright texture.
Nacific Phyto Niacin Whitening Kit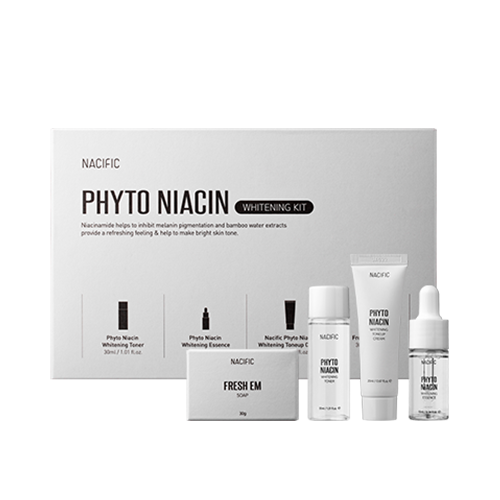 The Nacific Phyto Niacin Whitening Kit is also available for wholesale at UMMA. The result of using all four items in this kit is the famous K-beauty glass-look. The best part? Buyers experience results in just 4 weeks!
Buy Nacific Best-Selling Products in Bulk!
At UMMA, you get the best Korean skincare brands at the most competitive prices! What's more? You get a registration coupon on top of your already low MOA of $500 to use on your first purchase. So don't wait, sign up today!