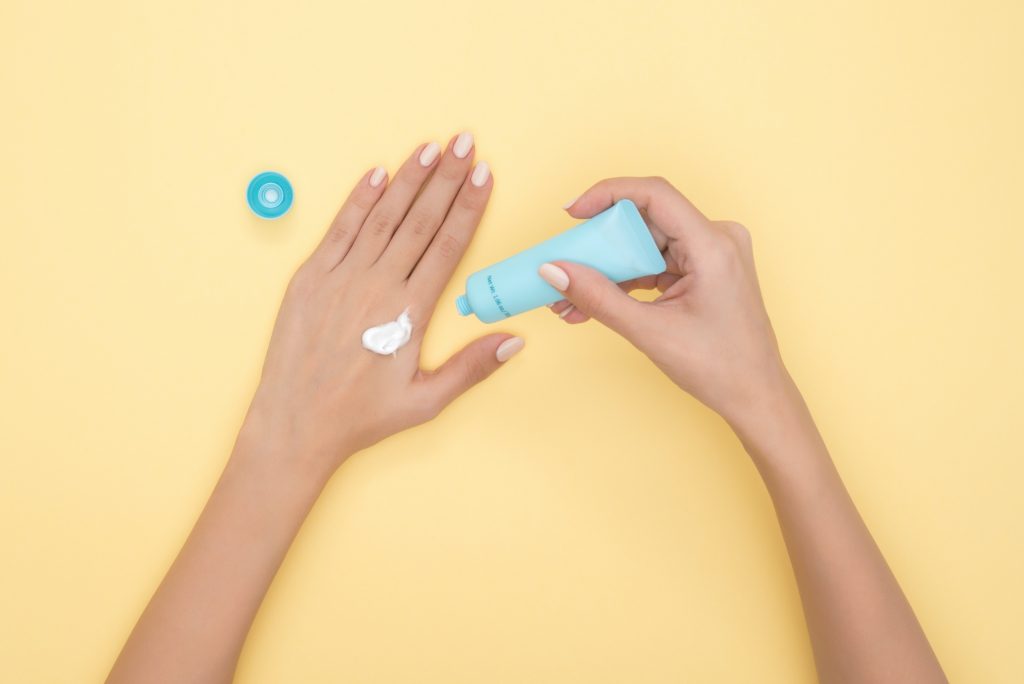 BB Cream is a cosmetic product that many people use usefully, but it is piled up in veils. "BB Cream benefits" and "how to apply BB Cream" are two of the most frequently asked questions. So I'm going to tell you everything about BB cream for you today.
We will first talk about 'what BB Cream is', 'why BB Cream is used', and 'what is the difference between BB Cream and CC Cream'. If you read this far, you will already be an expert in BB Cream.
But it's not over yet. Did you know that BB Cream was first made in Korea? We will especially focus on KOREAN BB Cream. This will help you understand why KOREAN BB Cream is the best and how it affects your skin.
Ah! Lastly, don't miss the list of 'Best Korean BB Cream 2020' offered by UMMA.
BB Cream: What Is It and Does It Work?
Somewhere in-between a foundation and moisturizer is a BB cream. This godsend cream is so good on the face that it definitely replaces a primer and can replace both foundation and moisturizer. But what is BB cream and does it work?
BB cream stands for beauty balm or blemish balm cream. It's a skincare product that provides lightweight coverage like a sheer foundation would. However, contrary to foundation, it offers additional skincare benefits like hydration. And that's what renders a moisturizer pretty much useless in your makeup routine if you have BB cream.
What is BB cream used for?
BB cream creates a layer of foundation coverage for your skin. That means you can use it to create an even and uniform tone, cover spots and blemishes, and make a set for your makeup. It comes with skincare benefits, too; most notably hydration, SFP protection, anti-aging properties, and antioxidants.
In other words, you're getting the coverage of foundation, the hydration of a moisturizer, skin-toning properties of primer, blemish elimination like concealer, and additional skincare benefits. It essentially streamlines your daily beauty routine by doing away with concealer, primer, moisturizer and foundation. Speaking of which…
BB Cream vs. CC Cream vs. Foundation
The BB cream meaning above implies that it's a replacement for foundation. You're probably wondering: do I need foundation if I use BB cream?
For regular makeup routine, you can use BB cream in place of foundation. It will be particularly helpful on days when you want to pull a more natural finish or when you don't want to wear a lot of makeup.
The one thing to keep in mind is that BB cream doesn't cover as much as foundation. Therefore, if you have prominent problem areas like large blemishes and extremely visible red spots, BB cream alone may not offer the required coverage. In that case, you may need to use foundation and possibly concealer as well. The good thing with foundation is that it produces a flawless skin, which is always nice for fancy events and photoshoots.
It's worth mentioning that you can use both BB cream and foundation. In which case, wear the cream underneath foundation so that you get an extra layer of coverage. That's a good option because you get the skincare benefits of BB cream and effective coverage of foundation.
So, is BB cream better than foundation? For a minimalist makeup routine: yes, it is. It's also better on the skincare front because of all the skin-nourishing properties that it brings to the table. But foundation gets the edge when it comes to coverage.
Meanwhile, BB cream has a cousin in the name of CC cream. The name stands for color correcting cream. And as you guessed it, it's used to correct flaws in skin tone.
For that reason, CC cream offers more coverage than BB cream, which means that it conceals blemishes and spots much better. Other CC cream benefits include the fact that it offers a better matte finish and is excellent for treating oily and acne-prone skin.
With that in mind, which is better CC or BB cream? CC cream is better if you have oily and acne-prone skin. On the other hand, its excellent hydrating ability makes BB cream better for dry skin. In fact, you can completely replace your moisturizer with BB cream.
A word of caution, though. Not all BB creams are made the same. While some can offer the same hydration benefits as moisturizers (or even better), others might leave your skin feeling dry. Therefore, if you want to replace your moisturizer with BB cream, make sure that you choose the right product. And they don't come any better than Korean-made brands.
Why Korean BB Creams?
If you've been keeping up with the latest news on cosmetics you know that Korean makeup trends have been setting the pace in beauty for a while now. It's not any different with BB creams.
Granted, the original formula originated from Germany. However, K beauty brands made BB cream what it is today – a healthy, hydrating, skin-nourishing makeup product. Most other foreign brands have since jumped on the bandwagon.
That's not entirely a bad thing because the more the producers, the bigger the variety. The problem comes in when those brands focus more on coverage than skin treatment and nourishment.
See, K beauty is built around active, natural ingredients. Because of that, Korean BB creams not only offer sheer coverage, but they bring health benefits to the table as well. You can use them to hydrate the skin, treat acne, balance oil content, protect yourself from harmful UV light and so on.
You don't get these additional benefits with foreign BB creams. Instead, they mostly focus on coverage, and that's it. That beats logic because there's already foundation for coverage. Whether they'll improve over time is a question for another day, but for now you can't go wrong with a Korean BB cream.
Benefits of Korean BB Cream for Skin
As mentioned, Korean BB cream products are made with skin health in mind. For that reason, they offer significantly more benefits than foreign products. Here's a look at some Korean BB cream benefits for skin:
1. Helpful ingredients
At the heart of K beauty is skin care. Because of that, you'll find that Korean BB creams feature ingredients that treat skin conditions, improve its appearance and support its integrity. Some of the most common BB cream ingredients are:
Aloe: astonishing moisturizer that also diminishes skin blemishes.
Cucumber: included in BB cream because it helps the skin to retain moisture.
Hyaluronic acid: this anti-aging ingredient removes facial wrinkles and fine lines.
Antioxidants: antioxidants like vitamin C & E firm the skin, reduce the appearance of wrinkles, make scars less visible and offer anti-inflammation benefits.
Zinc oxide: protects the skin against harmful UV rays. It works almost as well as titanium oxide, which is the primary ingredient in sunscreen.
Iron oxide: protects the skin from blemishes and damage caused by external factors like dust and dirt.
Of course, Korean makeup brands are known for their creativity and innovation. Thus, you won't find any two brands using the same exact ingredients in their BB cream products. While some manufacturers keep it simple, others throw in nano extract, peptides, jojoba oil etc. just to make the cream more beneficial. You'll want to look at the list of ingredients on the package so that you know exactly what you're getting.
2. All-in-one skincare product
The second best thing about BB cream is that it's a multi-functional makeup product. You get the benefits of at least four different products: foundation, moisturizer, primer and concealer. You can even use BB cream for SPF coverage.
Because of this multi-tasking ability, BB cream reduces the number of makeup products that you have to apply. It, therefore, streamlines your daily beauty routine in ways that no other product can.
3. Light coverage of blemishes and spots
BB cream offers sheer to full coverage of the face. For that reason, you can use it to cover blemishes and dark spots. In fact, you can replace foundation with BB cream as long as you don't have extremely prominent blemishes.
4. More natural look
Compared to foundation, BB cream typically leaves a lighter cover. Foundation, on the other hand, is heavy. For that reason, BB cream does an excellent job giving you that natural, dewy finish. Therefore, if you want your skin tone to appear as natural as possible, go with BB cream.
5. BB cream for acne
BB cream for acne-prone skin? Absolutely! For one, it conceals acne breakouts so effectively. If your skin is acting up, you can go with full coverage to hide the breakouts. But if the acne isn't that bad, a sheer coverage is all you'll need.
Secondly, BB cream is not as heavy as foundation. Because of that, it allows the skin to breathe, which is what an acne-prone skin needs. Finally, BB cream comes with skin-healing and soothing ingredients that can treat acne. At the very least, it will alleviate aching and inflammation.
6. BB cream for oily skin
Yes, you can use BB cream for oily skin. A common misconception is that people with an overactive sebum can only use CC cream and not BB cream. Well, there are lots of specially formulated BB creams for oily skin. Most of them feature lightweight formulas, matte finish and salicylic acid. A good example is the Prestige Creme Descargot BB cream by IT'S SKIN.
Side Effects of BB Cream: Are There Any Drawbacks?
Is BB cream bad for your skin? Not at all. If anything, the active and natural ingredients used to make Korean BB creams are beneficial to the skin. That goes for all types of skin.
However, one thing to keep in mind is that BB cream doesn't have enough moisture to hydrate very dry skin. Therefore, if your skin is extremely dry, you'll still need to apply moisturizer before BB cream. Otherwise the cream will look a bit ashy.
Also, the SPF coverage that you get in BB cream is barely enough to fully protect you against UV rays. Again, you'll need to apply an additional layer of sunscreen when stepping out on a sunny day.
And since it has no side effects…
Can BB cream be used daily?
Yes, you can use BB cream every day. Alongside coverage and hydration, it delivers skin-nourishing ingredients like anti-oxidants all day long. Besides, BB cream is arguably the most reliable makeup product when you need to even out your complexion, brighten dull areas, and cover imperfections. That's why it's one of the most popular beauty products to come out of Korea.
If you go further back in history, you'll find that the original BB cream was formulated by Dr. Christine Schrammek. It was, therefore, invented in Germany and perfected in Korea by K beauty brands.
To no surprise, BB creams are extremely popular around the world. If you're a cosmetic reseller, you'll definitely want to stock the best Korean BB creams. Knowing how they differ from foundation and CC cream is an added advantage because you can give your customers the best purchasing advice.
How to Apply BB Cream
What is the best way to apply BB cream? Below is a step-by-step guide on how to use BB cream:
Step 1: start by cleansing the skin thoroughly.
Step 2: apply moisturizer before BB cream. This step is only relevant if your skin is too dry to moisturize with BB cream alone. Otherwise, feel free to skip to the next step.
Step 3: using a beauty blender, brush or your finger, gently apply BB cream. Upon contact, the cream will warm up and blend into the skin. Let it settle.
Now, that's how to apply BB cream if it's the only makeup you're wearing. In case you want to add foundation as well (for more coverage), go ahead and apply it. You can also add concealer to prominent problem areas. And if you're planning to stay in the sun for long, you may also want to put an additional layer of SPF.
Of course, after all that – and depending on the kind of makeup you want to wear – you can proceed to do your brows, add mascara, and set your makeup.
Best Korean BB Cream 2020
Unsure about the best BB cream for you? Remember that you can never go wrong with a K beauty product. And with that in mind, what is the best Korean BB cream?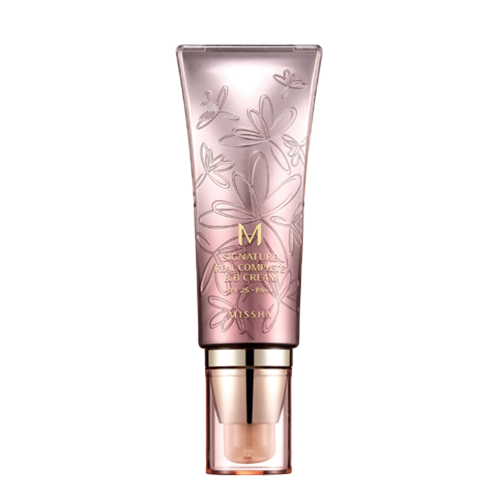 Which BB cream is best for daily use? That would be the Missha M Signature Real Complete BB Cream. Suitable for all skin types, this cream gives the most natural-looking coverage. Its moisturizing and soothing abilities make it great for full-day use. You can wear it under foundation or use it as a set for makeup. Either way, you'll love the outcome.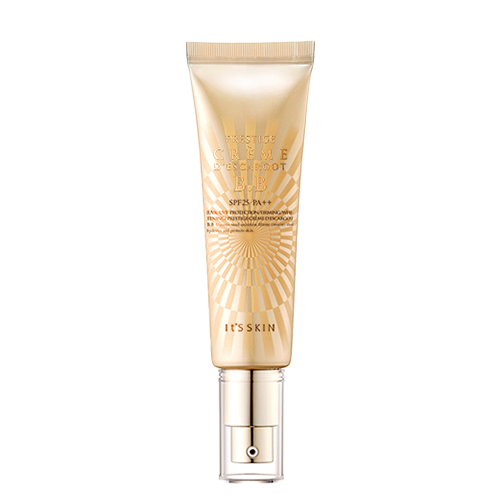 The best BB cream for oily skin should have a humectant to ensure that you're properly hydrated. That's exactly what Prestige Creme D'escargot has in abundance. Its packed with glycereth-26, one of the best ingredients for providing moisture and controlling viscosity.
It's also rich in arbutin (antioxidant), snail secretion filter (skin conditioning), Dimethicone (controls viscosity), water (hydration) and many more helpful ingredients.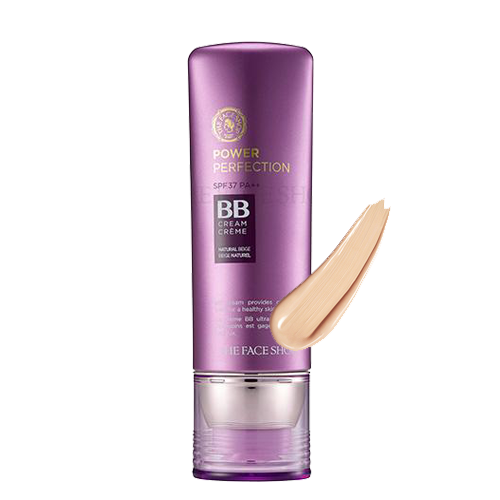 This BB cream can do many things, and one of them is intense hydration. That's all down to its high water content. Needless to say, the best BB cream for dry skin should have that much water.
Alongside hydration, the Power Perfection BB Cream also improves skin elasticity, corrects completion and evens out skin tone. It also protects the skin against UV rays.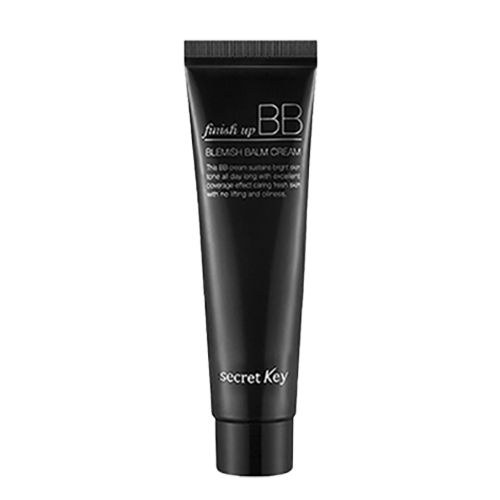 The best thing about this dimethicone-based cream is its ability to refine acne-prone skin. It delivers a light to medium coverage that ensures your skin is able to breathe. And like any other good BB cream, it's packed with skin-nourishing ingredients like water for hydration and iron oxide for protection against external factors.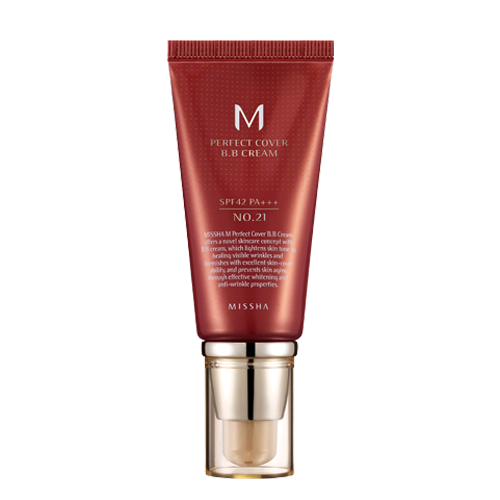 A cult favorite, the Missha M Perfect Cover is good for most skin types but excellent for pale skin. That's because it's super light, which makes it great for porcelain or alabaster skin. Thus, if you have a pale skin, you'll absolutely love the coverage it gives.
The ingredients used are pretty healthy too. They include rosehip oil, jojoba oil, ceramides, and hyaluronic acid just to name a few. They all conspire to deliver a dewy, flawless finish.
So, which brand of BB cream is the best? Missha has some seriously good BB creams for all types of skin. Having said that, you generally can't go wrong with a Korean brand. After all, BB cream is what it is today solely because of K beauty.
And here at UMMA we take a lot of pride in providing the best Korean BB cream products to our partners. If you're a K beauty reseller or wholesaler, we will be more than happy to help you stock on the best-selling Korean beauty products.Sign up today and get free 50 UMMA points that you can use on your first purchase.