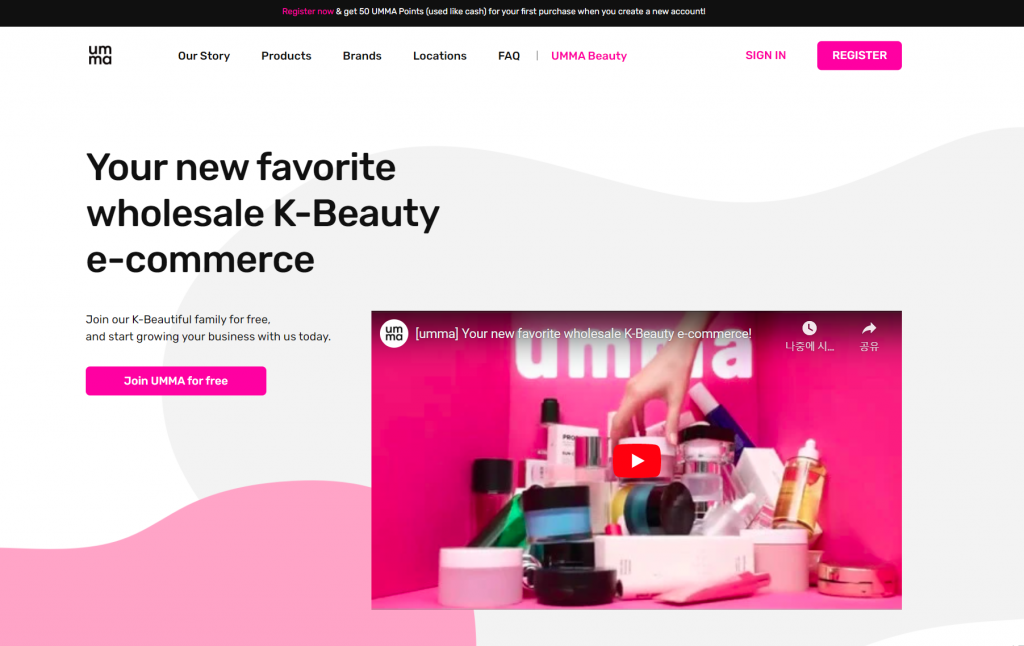 The wholesale to retail market is booming in the United States and pretty much all over the globe. Retailers realize the importance of using the internet to connect with wholesalers that offer cheap rates.

We have grouped our list of the best wholesale to retail sites into two sections. In the first section, we look at wholesale sites that handle all kinds of goods. In the second section, we look at specialized wholesale for resale sites for specialized industries.

Specialized wholesale sites can work wonders for retailers that know what they are looking for. These wholesale to retail sites feature specific products and you don't have a lot of searching to do. In fact, you might even get better rates on them, as quality industry-specific wholesalers that sell to retailers operate through these platforms.

On the contrary, generic or vast wholesale to retail sites offer a lot of variety, but don't specialize in specific industries. These work well for retailers with a vague idea of what they want. These sites still do come with product categories, and you can shortlist your industry through minimal effort.

Let us now look at the best wholesale to retail sites you should buy from, along with a detailed review of why they stand out.
Standards of a Good Wholesaler
B2B wholesale is fast growing and wholesalers providers have to compete with each other to provide the best delivery protocols.
The standards we believe good wholesalers selling to retailers should boast include:
Product Diversity
Wholesalers for resale should offer optimal product diversity that helps retailers go beyond the traditional products they offer. Retailers turn to global brands when they want new product offerings and diversity in their organization.
Variety in Terms and Conditions
Retailers don't want to go by stringent terms and conditions and will appreciate a limited amount of variety in payment options and other conditions. From payment methods to delivery options, shower retailers with choice and allow them to choose for themselves.
Sales Support
A good wholesale for resale website should offer sales support to retailers, focused on order history, order size and customer satisfaction. Retailers should be in contact with a dedicated salesperson that takes them through the process in place by the wholesaler.
Easy User Experience
Online wholesalers that sell to retailers operating globally should understand the importance of their website for client building and communicating with new leads. The wholesale website should offer a smooth user experience, without any glitches. A good user experience makes it easier for retailers to scroll to wholesale products they like and place bulk orders.
Best Generic Wholesale to Retail Sites
1. Alibaba
Alibaba is as huge and as reliable as it gets. Founded back in 1999 by the visionary Jack Ma, Alibaba has now become the world's leading ecommerce website for B2B transactions. In fact, it was Alibaba that first pioneered and brought up the concept of wholesale to retail transactions in ecommerce. The website opens doors for global retailers to buy quality goods at cheap rates. When you buy these goods in bulk wholesale, you get unbelievably cheap rates for them.

Before Alibaba became a mainstream ecommerce provider wholesaler that sell to retailers, it was difficult for retailers and investors in other parts of the world to get in touch with Chinese manufacturers and enter wholesale for resale deals with them. Geographical, cultural and language barriers further complicated this transaction. Alibaba now simplifies the entire interaction and limits it to a few clicks.

Alibaba is by all means a marketplace. This suggests that the website functions to connect buyers with sellers and vice-versa. It is an intermediary that facilitates the discovery of essential products at cheap rates and the delivery of orders in bulk.
Buyer Safety on Alibaba
Alibaba is known to be the safest and most secure wholesale website for retailers across the globe to deal on. The following features make it safe for buyers:
Trade Assurances
We've all heard our fair share of horror stories from scamming Chinese traders. Alibaba rids this perception and gives buyers the peace of mind they desire through a trade assurance certificate. This assurance works as a money-back guarantee, which can be availed if the seller is unable to deliver your wholesale order in a timely manner. The seller's failure to deliver goods in a timely manner will lead to a refund for you.

Remember to make sure that accurate product specifications, order details and delivery date are mentioned on your order. You can raise the matter with customer support at Alibaba if your seller does not honor their end of the contract and does not stick to the stipulations. You won't be charged anything extra for this trade assurance.
Work With Gold Suppliers
Another way that Alibaba follows to keep you protected is through the tag of 'Gold Suppliers'. The gold supplier tag is only offered to premium sellers who pay a basic membership fee to the team at Alibaba. Gold suppliers can be trusted, because they are checked and added to the list by Alibaba's own team. They have a physical presence and are legally registered in China. More than 85 percent of all buyers on Alibaba have mentioned that they only prefer dealing with gold suppliers, even if the rates offered by other suppliers sound unbelievably true.
Company Profile Metrics
On Alibaba, every supplier has a company profile metric. You can see metrics that display the following information:
Buyer ratings and reviews
Transaction levels
Trade capacity
Recent transactions
R&D capacity
Production capacity
The answers in front of these metrics will help you identify the sellers you can deal with. Do look at the production capacity of the seller and determine whether they produce enough to meet your requirements or not.
2.DHgate
DHgate is one of the leading wholesalers for resale providers with hundreds and thousands of Chinese businesses listed on the platform. This website is definitely a good spot for beginner-level retailers to start their journey. DHgate prides itself on its easy and fast wholesale to retail experience, so you can expect a decent service.

Buying wholesale can be taxing, as you need to identify and validate sellers and then deal with them. DHgate simplifies the entire wholesale to retail process and makes it as simple as adding products into an established cart. The best part about DHgate is that it is well suited for both, large and small wholesale for resale orders. They offer a tiered pricing structure that lures you into purchasing more by giving better discounts on bigger bulk wholesale purchases.

Headquartered in the Chinese capital of Beijing, DHgate also hosts over 30 million products, which is a testimony to its popularity among local manufacturers and sellers.
Buyer Safety at DHgate
It is extremely safe to buy from DHgate because of the features they have in place for ensuring buyer security and safety. Some of these features include:
Escrow Payment
DHgate has an escrow payment model in place, which ensures that your payment will not be released to the seller until you confirm the delivery of goods. This ensures that you won't be tricked into buying a fake wholesale product. Since DHgate deals with hundreds and thousands of customers, they are fair and partial in all dealings.
On-Time Delivery
DHgate understands the importance of on-time delivery to buyers. This is why it gives an enhanced on-time delivery badge to sellers that deliver goods on time and have a stellar record. Do look for an on-time delivery badge on sellers while buying from DHgate.
Field Certification
DHgate also performs field certifications of different suppliers through independent third parties to check their location and legal presence. The Field Certification tag is provided to all suppliers that have genuine field presence and can be trusted.
Top Merchant
Always lookout for top merchants on DHgate, as the website categorizes their top-selling merchants in this category. Only merchants that generate substantial sales revenue and provide good quality service are mentioned in the top merchant category.
Quality Assurance
Finally, DHgate provides a quality assurance report to buyers, so that they can evaluate sellers and suppliers. The quality assurance information is provided through the following categories:
Seller rating & reviews
Product rating & reviews
Full & partial refund
DHgate badges & icons
Third party merchandise quality report
DHgate is definitely one of the more reliable wholesale to retail sites to buy from.
Best Specialized Wholesale to Retail Sites
1.Umma
UMMA provides a decent range of options to buyers who are focused on the niche of K-beauty wholesale products.

With a global network of multilingual employees and offices across Korea, China, the U.S.A. and Vietnam, UMMA connects with business. They also provide global and local market insights to help beauty businesses grow.
Trust:
Managers at UMMA are in charge of dealing with each client. With headquarters in Korea, UMMA has direct contact with beauty retailers from the country and stocks genuine products. They also issue a certificate of authenticity. UMMA has had healthy relationships based on trust with retailers from a number of countries ever since it originated in 2014.
Minimum Order Amount:
Almost all wholesalers that sell to retailers charge a minimum order amount and UMMA has set its MoA at only $500. This helps you try out the products before you place a bulk wholesale order.
Variety and Expertise:
UMMA covers all recent trends and innovations from the K-beauty market. Since it is headquartered in Korea, the UMMA is in constant touch with Brands to sell their best products. UMMA has a history of bulk wholesale orders with retailers across the globe and has always upheld trust and integrity in wholesale transactions.
Convenience:
UMMA provides a number of payment gateways to consumers. You can make your payments by either T/T (Telegraphic Transfer), PayPal, Credit Card or Payoneer.

And UMMA provides multiple secure shipment methods to help buyers get the goods they require in time. In particular, by providing express service at a competitive price, UMMA provides convenience to companies that have difficulty in overseas delivery.
2.FashionGo
FashionGo is one of the leading wholesale to retail websites when it comes to apparel and clothing. The LA fashion district is the top destination for boutique owners and designers, and FashionGo works with almost all vendors from this fashion district.

Launched back in 2002, FashionGo has emerged as a major wholesale apparel website in 2 decades of operation.
Convenience:
FashionGo offers a convenient shipment plan, where multiple wholesale bulk orders are merged together and sent to your doorstep at once. So, for instance, if you've placed bulk orders with 10 different wholesalers, FashionGo wouldn't deliver these orders separately, but deliver them in one go to reduce hassle.
Trust and Variety:
FashionGo has garnered the trust of multiple retailers over time and has 20 years of experience with them. Their variety includes the best sellers from different top clothing brands and boutiques.
Find Proper Wholesaler Through UMMA
In this article we studied what wholesale to retail is, the advantages that come with purchasing wholesale, the type of wholesale for resale traders operating today, and the best wholesalers in each of these types. There is no single winner out of the options we've discussed above, since a wholesaler that works well for you won't be ideal for another consumer. Hence, each of these wholesalers can come in useful for retailers and buyers with different buying agendas. Based on the information we have provided, we hope your brand grows and is able to source products at affordable rates.

To get the latest news about K-Beauty products, visit our website and subscribe to our newsletter. It only takes a second!

Sign up today and get free 50 UMMA points that you can use on your first purchase.