Klairs is a fairly new brand but with the unique line of products offered, it has caught the attention of many skincare enthusiasts. The philosophy of providing simple yet effective skincare solutions is what customers have built their trust on. Although the brand promotes simple skincare, it has worked long and hard on products that provide the ultimate solution. It is more than enough for anyone and everyone. Sign up to view great competitive prices of dear, Klairs on wholesale at UMMA.
Dear, Klairs has created many great and effective products that the brand is proud of. But let's dive into Klairs' five most favorite and award-winning products.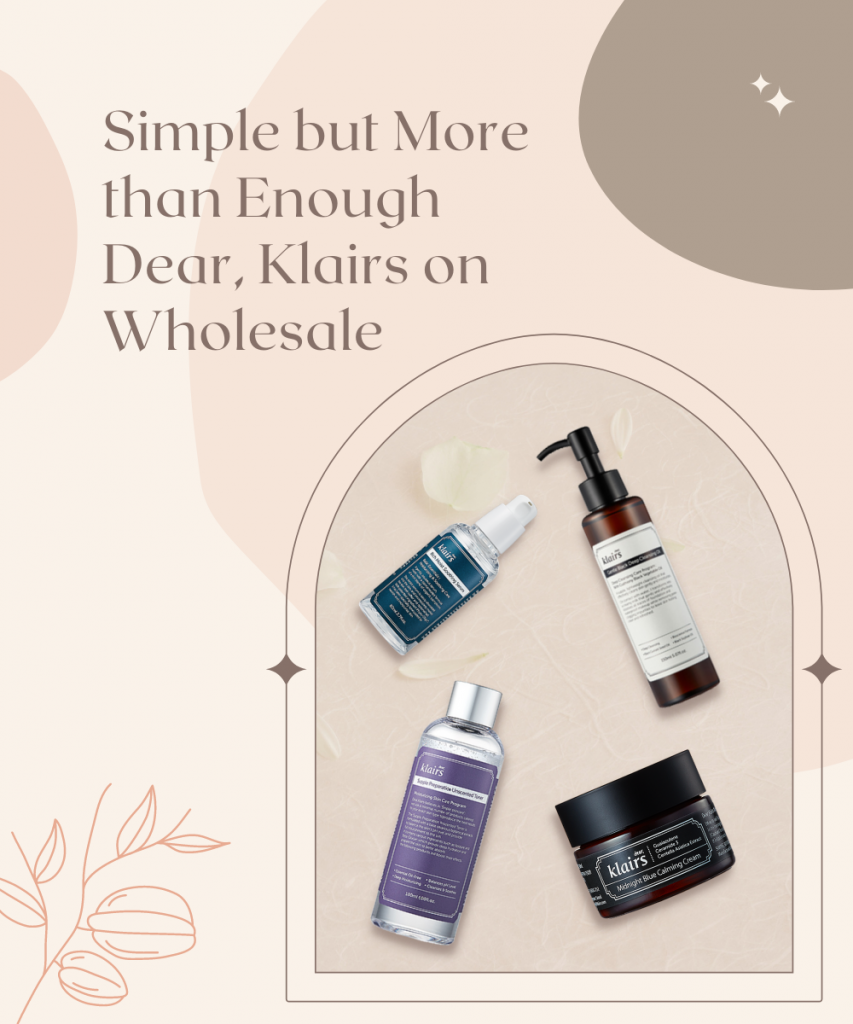 Gentle Black Deep Cleansing Oil
This 2020 StyleShare Beauty Award winner for top 3 cleansing oil has become a must for any skincare routine. Skincare fans are in awe of its power to control oil and prevent the creation of sebum in pores. The smooth and light texture of the cleansing oil has become a top favorite of Dear, Klairs.
Supple Preparation Unscented Toner
The Supple Preparation unscented toner was awarded the Best K-beauty product by Beauty MNL in 2019. Moreover, it went to get the best 2020 Half W Concept Beauty Winner. Completing all skin irritation tests, this toner balances the skin pH levels and controls the formation of oil. According to reviews on Shopee and Amazon, it is a favorite for supple, clean, and nourishing skin.
Rich Moist Soothing Serum
The vegan-friendly Rich Moist Soothing Serum was renewed in 2018. After that, there was no stopping it from quickly reaching the top serums of the Korean skincare industry. It is called rich moist for the all right reasons because it leaves the skin of users highly moisturized with an unmatched soothing effect. Perfect for irritated skin, this product by Dear, Klairs is a must for both men and women.
❤ Best Seller: Freshly Juiced Vitamin Drop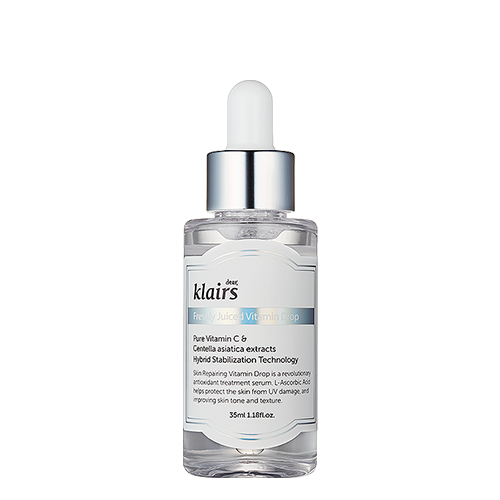 The Freshly Juiced Vitamin Drop has been receiving awards since 2015. In 2020 alone, this product received four awards and achieved two huge milestones. It was the number one Shopee Bestseller in 2020 and ranked number one on Amazon Japan. This vitamin drop by Dear, Klairs has achieved its accumulated sales volume of one million bottles sold in 2020. The reason why this serum is loved by skincare gurus is that the Vitamin C nourishes and brightens the skin. Resulting in clear and lively, it is packed with the goodness of antioxidants as well.
Midnight Blue Calming Cream
The midnight blue calming cream has also bagged several awards in the skincare category from Korea. It got the best moisturizer award by Soko Glam in 2019. However, after a few changes in the ingredients, it went on to get the Best of Beauty Award, Derma and Cica Cream Category by Allure Korea in 2020. The formulation is gentle and rich with azulene that helps in quickly calming and soothing sensitive skin. Reviewers on both Amazon and Shopee claim that this has got to be the best calming nighttime cream in the industry. For many, it has become the Holy Grail for the nighttime skincare routine.
Get dear, klairs on wholesale only at UMMA!
Can we just say, if you're in the beauty business and you haven't invested in the best brands that the K-Beauty industry has to offer, you're missing out! Check out the brands we offer, and join our membership today to enjoy the many benefits from UMMA.