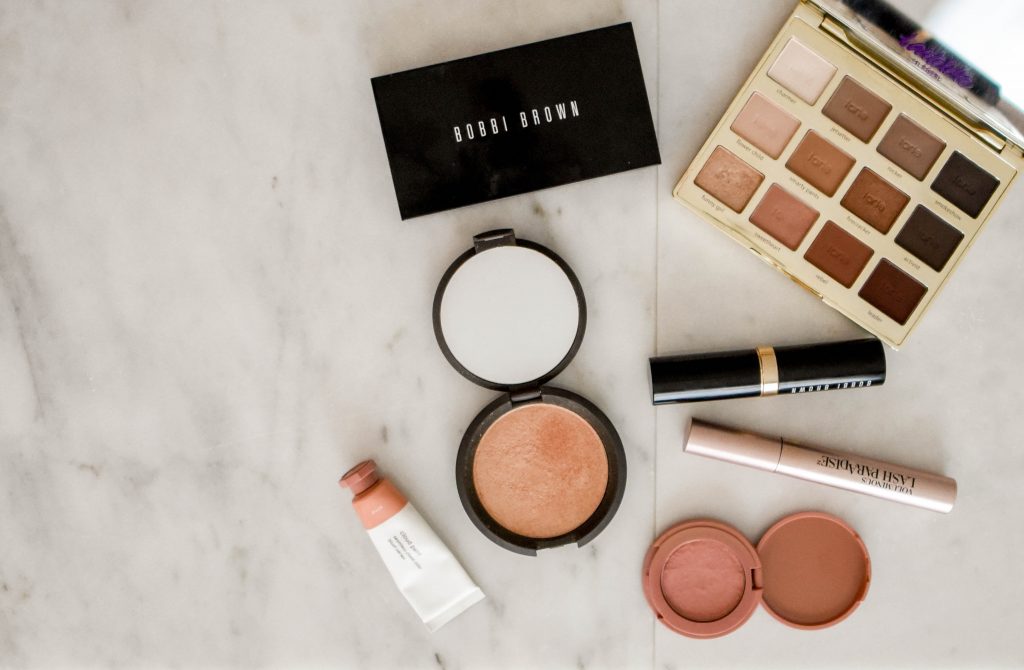 Cosmetics have been a part of our lives for a long time. An industry that is always growing and evolving in new and better formulas makes us feel even more beautiful. And although big brands like L'oreal and Maybelline have been leading in the best cosmetic brand race, more and more new names have been stealing the show. K Beauty is definitely not a new thing. After all, Korean cosmetic brands are, without a doubt, one of the most natural and advanced products. In fact, their technology is considered to be years ahead compared to the rest of the world.

K Beauty is a very profitable industry, and as a seller, looking for new products that attract your customers is a must. But even more so when the products you are selling offer exactly what your customers are looking for; feeling beautiful while taking care of their skin. Products that offer the best components without compromising the quality and keeping their customers safe without the addition of harsh chemicals that are not pleasant on the skin. K beauty left a permanent mark as the best cosmetic brand, and it's here to stay.
What is K Beauty?
K Beauty is basically the term that represents cosmetics originally from South Korea as the world is now becoming more and more aware of the Korean beauty regime. South Korea has been prominent in the cosmetic industry. K Beauty is not the usual type of cosmetics. Their products are centered around health, beauty, and hydration for the skin. Many reasons make K Beauty a fearless winner when it comes to project true beauty, but their secret is enhancing your own natural beauty instead of hiding it behind makeup.

Their beauty routine is complex but incredibly beneficial for the skin. Their skincare actually consists of a 10 step routine. They worry mainly about prevention and enhancement of natural beauty and health, making the use of make-up optional or minimalist. The results are astonishing, which is why K Beauty has attracted so many people. Their global presence is becoming more and more popular, and although the reasons for this are pretty obvious, what makes K beauty different from bigger brands of cosmetics?
Why is K Beauty So Special?
Korean consumers are incredibly demanding; they expect more than just products that offer flawless and luminous results. They want the results to leave their skin soft, just like porcelain, yet natural-looking. The high expectations have forced the Korean cosmetic brands to push forward, always looking for better results. This can explain why K Beauty is ahead when compared to other cosmetic brands.

K Beauty brands are becoming so trendy in recent years, but what has changed and makes K Beauty so good?
Their prices are incredibly affordable.
In Korea, skincare is not considered a luxury. Instead, it's seen as an essential need that everyone should be able to afford. In other parts of the world, the best quality products tend to be the most expensive ones. Still, in K Beauty, to be considered the best cosmetic brand, you need to offer affordability and high quality to stand as a business.
High-quality products with long-lasting results
Another thing that sets the Korean view on skincare is their compelling dedication to preventing problems before they arise. Most people only think about covering up fine lines after they emerge from the skin, but K Beauty is designed to prevent those types of 'imperfections.' It's no wonder why Koreans look so much younger for their age.
Natural ingredients instead of chemicals
For a label to be considered the best cosmetic brand in K Beauty, harsh chemicals must be replaced with natural ingredients. K Beauty focuses on ingredients that are raw and beneficial for the skin; some of the ingredients found in most K Beauty brands include; herbal extracts, natural facial oils, fruit acids, and more unique elements such as snail mucin and bee venom.
The introduction of advanced technology into beauty regimes
K Beauty brands are extremely bold when coming up with new techniques to make your skin even more beautiful. Their blunt approach and courage to think outside the box is another reason why K Beauty has sparkled attention worldwide. Korean brands are extraordinarily gifted in pushing boundaries in beauty while maintaining high standards in every new product.
Their cultural influence has taken the world by storm.
K Beauty is not the only thing that made waves in the world in recent years. Their rich and vivid lifestyle has mesmerized the world. Korean sense of fashion and trendy musical skills such as K Pop have changed how people now recognize talent, beauty, and health. Korea changed what people should seek the best cosmetic brands and raised how we look at our health and listen to music.

Korean skincare products are, without a doubt changing the world of cosmetics.
10 Best K Beauty Cosmetic Brands
When you are looking for the best K beauty products, it can be hard to find the winning product to take your business to the next level. Yet you will find out which one of K Beauty's Brands is the best beauty brand. And we are going to start with the best of the best!
1. SKIN1004
When looking for the best cosmetic K beauty brand, you don't need to look any further because SKIN1004 is, without a doubt, the best beauty brand available. Their innovative products will not only make you look gorgeous but will make you feel beautiful in your own skin. This brand's mission is to create cosmetics with raw ingredients that will offer you the benefits of nature.

SKIN1004 is pushing barriers in K Beauty by merging a tremendous amount of natural and active nutrients. One of the most well-known ingredients that makes this brand a fearless, strong K Beauty leader is Centella Asiatica extract, which is found on Madagascar Island. What makes SKIN1004 the best cosmetic brand is the fact that their brand is based on all-natural ingredients.
2. Innisfree
Innisfree was the first natural cosmetic company in Korea. Founded in 2000, Innisfree made a name for themselves by becoming one of the most well-known K Beauty cosmetic brands. Innisfree offers a natural way to care for your skin with many plant-based elements included in their products. In fact, they use 70% of natural ingredients sourced from the volcanic Jeju Island.

Most of their products hold great admiration for skincare due to their effectiveness. People of diverse age groups are happy with using their products and pleased with the results.
3. COSRX
COSRX is considered one of the cheapest choices when looking for a K beauty brand. COSRX creates compelling products that also come in simplistic packaging. People get drawn to this brand mainly because of its affordability and high quality. This amazing cosmetic brand aims to support skin issues by supplying great quality products by only using skin-friendly components.

COSRX's name is inspired by merging the words cosmetics and prescription, representing what this brand's mission is; heal your skin. COSRX is thought to be one of the most inexpensive Korean brands. Founded in 2014, this newbie K beauty brand is clearly leaving a mark on natural skincare.
4. Dr. Jart +
Dr. Jart + was created in 2004, with the joining knowledge of Dr. Sung, a Korean dermatologist, and the support of Chin Wook Lee. They formulated cosmetics that can suit all skin types. They focus mainly on aging skin, but their first product was BB creams. Dr. Jart + is known to be one of the most famous K beauty around the world.

Dr. Jart + is a Korean elected cosmeceutical brand due to their products being based on elements only used in dermatology. Dr. Jart + made them available for the general public by adding them into their cosmetic products.
5. The Face Shop
The Face Shop grants you a mixture of makeup and skincare products, which includes cosmetics that are purely based on plants. This brand's mission is to aim to create products originally from natural ingredients bypassing any chemicals. This brand uses over 600 natural ingredients in its products, which include flowers, fruits, and mineral waters. Their products are not harmful to sensitive skin and can restore any skin type.

Founded in 2003, The Face Shop is one of the most successful K Beauty brands. They trend the tagline of a natural brand.
6. Missha
Missha had a rocky start in 2000, but following the launch of the Time Revolution First Treatment Essence, the Missha brand succeeded in obtaining global recognition. Missha has begun a range of products uniquely created for youngsters. Their affordable products and high-quality results make this brand stand high in the K Beauty industry.

Missha easily became the best cosmetic K beauty brand by offering their consumers products that can hydrate, lighten up, and firm any skin type.
7. Etude House
Etude House is a cosmetic K beauty brand greatly known by adolescent girls, one of the reasons for this could be their adorable and cute packaging. Etude House created a vast of products that include cosmetics such as moisturizers and sunscreen, and makeup.

Etude might not look like they take themselves too seriously due to their cute and relaxed packaging but don't underestimate this playful brand. It has partnershiped with big names such as Disney and Hershey's Chocolate in the past. Their pretty and adorable designs are just equally perfect as the quality in each product that they offer.
8. Neogen
The new generation inspired the name of this brand. Neogen creates safe and efficacious K beauty products with long-lasting results. Neogen is known around the world for its innovative and efficient products for skincare. Neogen has been popularly recognized as one of the greatest Korean skincare labels for years.

Their products undertake many main skin issues while offering naturally scented products based on ingredients that our skin needs.
9. Clio
Clio is a really well known Korean makeup brand. This brand was created by expert makeup artists back in 1993. Clio includes many products that include makeup, skincare, and even nail care products. Their mission is to present easy products to use.

Founded as the first color cosmetic brand in Korea, Clio holds many extraordinary quality products with incredible colors and a very fashionable design. This beautiful K beauty brand empowers women to find their true selves by finding who they truly are through beauty. Clio encourages women to embrace who they are while gaining confidence.
10. Laneige
Laneige was created in 1994 by Amore Pacific, one of the largest cosmetic labels in Korea. Laneige was named after the French word "la Neige," which means "the snow." When this brand launched, they used a campaign, "Laneige Protects Women," featuring skin immunity concepts. Laneige quickly became a very strong contestant to be considered the best K beauty brand.
Laneige uses a water-supplied system known as Advanced Water Science. They focus on moisturizing products, as well as makeup. Their products target mainly women between the ages of 25 to 35.
Where to find the best K beauty products above and more as a reseller?
If you are a K beauty products reseller looking for high-quality K beauty products such as the ones mentioned above, UMMA is the best place to visit. We are an online beauty wholesaler who specialize in K Beauty. We also offer the hottest and most trendy brands and high-quality beauty wholesale products available in the K Beauty industry. And because we, UMMA , worked directly with our brands, we will be able to offer the most competitive prices.
If, after seeing the potential that K Beauty offers as a business leads you to want to be a K Beauty seller and be a part of an incredible industry that is changing the world of beauty, you should definitely head to the UMMA website and check their fantastic beauty wholesale services. We will support you and help you to thrive in beauty wholesale industry that is growing fast and without any warning of slowing down.
Are you willing to lose an opportunity to be part of the revolution of cosmetics and skincare?
Get Information About K Beauty Through UMMA
K Beauty is a breakthrough in the cosmetics industry. It opens doors for a new way to highlight your beauty while at the same time, flourishing your skin with extraordinary ingredients that will empower your skin to look its best while feeling refreshed. When building a business, it's no longer about being profitable but offering your customers the best products available, and K Beauty is the way to achieve that.

K Beauty is still growing at an alarming rate, and is becoming more trendy. Don't hesitate. UMMA will be a great K Beauty teacher for you.

Sign up today and get free 50 UMMA points that you can use on your first purchase.