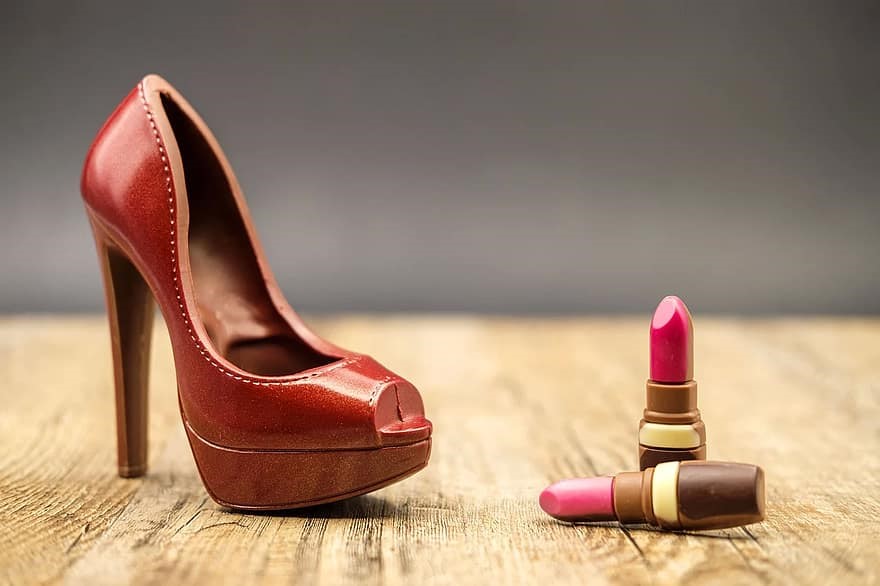 Your lips are like a shining beacon to all the boys and the envy of every girl. Whether you have thin or large, plump lips, the key to showing them off in all their glory is choosing the right lipstick and shade.
If you are looking for a desirable look that will make your date go wild and make him fixate on kissing your lips, then you should choose a lipstick with a creamy or glossy finish. If you have a big day ahead with lots of meetings and conferences, then a matte lipstick will help you maintain your professional look for longer hours.
If you are looking for something in between, then what you need is a velvet lipstick.
Wait, what?
Are you saying you have never heard of velvet lipsticks?
If you are a fan of K-Beauty cosmetics, then this is one find that you need to have in your beauty box and your purse.
So, are you ready to find out what velvet lipsticks are? Let's begin:
Key Takeaways
• There are dozens of lipsticks that differ based on their formula. These include cream lipstick, glossy lipstick, matte lipstick, moisturizing lipstick, and velvet lipstick.
• Velvet lipsticks are known for creamy and non-drying textures that give a matte finish with a touch of gloss that keeps your lips moisturized.
• Benefits of Velvet Lipsticks: They are highly pigmented, the color doesn't budge, fade away or dry, and no liner is needed for creating crisp lines.
• K-Beauty Gurus Velvet Lipstick Brand Recommendations: Peripera, Laneige, Romand and Holika Holika.
• K-Beauty Velvet Lipstick Recommendations:Ink the Velvet by Peripera, Heart Crush Lipstick Velvet by Holika Holika, Zero Velvet Tint by Romand, Dare Rouge Velvet by Missha and Flat Velvet Lipstick by The Face Shop.
Do You Know There Are Many Types Of Lipsticks?
You probably have three types of lipsticks standing at attention on your vanity ― one with a creamy finish, one with a matte finish, and a lip gloss for a quick swipe. Are we right?
Before we dive into the different types of lipsticks, let's take a look at its colorful history:
In early times, women used to color their lips for aesthetic as well as medicinal purposes. It was the Sumerian civilization that started this trend. They used colors from henna, fruits, insects, and clay rusts to stain their lips.
Ancient Egyptians created the first real lipstick. They made different shades from black to purple by using carmine dyes. The Greeks considered women wearing dark-colored lipsticks as witches and sorcerers. If you think about it, isn't that exactly what women with the right lip color are? After all, they put a heady spell on men.
Real lipsticks entered the mainstream in 1915, which were available in cylindrical containers invented in 1915 by Maurice Levy.
Let's get back to the different types of lipsticks:
Cream Lipstick
If you have small lips, then go for a cream lipstick. It's not shiny and offers a smooth and even finish. You can apply a touch of lip gloss on your cream lipstick to make it stand out more. One of the best things about cream lipsticks is that it contains a higher amount of wax than other lipsticks. This is why your lips don't dry out and look fresh throughout the day.
Glossy Lipstick
Who doesn't love a little bling? That's what glossy lipsticks bring to your lips! Alone, they can brighten up your face and make you ready for a party. Lip glosses give a very attractive look and are great for women who like light shades.
Matte Lipstick
Matte lipsticks have a dedicated following since every girl and woman likes them. They don't bleed out, give your lips a defined shape, and are long-lasting. Unlike creamy lipsticks, you won't need frequent touch-ups with matte lipsticks. However, to make sure that the lipstick gives a smooth finish, you need to prep your lips. Gently scrub your lips and remove the dead skin, dry them out, and then moisturize. The best thing about matte lipsticks is that they are smudge-proof so that you won't be leaving any stains on your cup of coffee.
Moisturizing Lipstick
Moisturizing lipstick is enriched with aloe vera, vitamin E, and glycerin. It gives a smooth finish and keeps your lips hydrated like a balm. If you have dry lips and can't stand the layer of a cream or matte lipstick, then a moisturizing lipstick is right for you. This lipstick gives your lips a wet and shiny look that makes your face more attractive.
Velvet Lipstick
Velvet lipstick is just like matte lipstick ― it gives a smooth and long-lasting finish. However, its formula is non-drying and highly pigmented. Even though your lips seem dry, they are moisturized and have a creamy glide to it.
Why K-Beauty Gurus Recommend Velvet Type Lipsticks
Now that you know what velvet lipsticks are, let's talk about why K-Beauty Gurus love them:
First of all, velvet lipstick ticks all the right boxes:
Creamy
Non-drying
Long-lasting
Smooth finish
Highly pigmented
Benefits of Velvet Lipstick – Traditional vs. Creamy
Have you ever wished a lipstick stays right in its place ―your lips? Then move aside all your lipstick tubes on your vanity and give velvet lipsticks the limelight. Here's why they are the best:
Highly Pigmented
Wouldn't it be amazing if you achieved the perfect look after one swipe of your lipstick? That's what velvet lipsticks offer! They give an opaque look, which is highly pigmented. For a heavy look, go with the first application and for a softer look, reduce the heaviness by blotting it a bit.
The Color Doesn't Budge
The one thing velvet lipsticks are known for is their longevity. After the lipstick is applied, it sets in for the day. On the other hand, traditional lipsticks require a touch up after every few hours. The good news is that velvet lipsticks won't smudge, fade, dry down, or transfer. So, say goodbye to that gross sight of lipstick-stained rims of glasses.
No Liner Needed
For creating a crisp and precise line, velvet lipsticks are the best. Traditional lipsticks require lip-liner to make your lips stand out. However, velvet lipsticks give them a well-defined shape without much effort. Since they are non-drying, the lines remain in place all day long.
YouTube Stars who loves Velvet Lipstick
Tati Westbrook is a makeup artist and a famous TV personality. Her YouTube channel is popular for reviewing cosmetics, and she has done plenty of tutorials with K-Beauty products. She is a fan of K-Beauty products and swears by them. Her favorite velvet lipstick brands are Peripera and Laneige. She prefers them because they come in various vibrant shades and are creamier.
Hana Lee is a YouTube star who loves makeup and dogs. She frequently talks about her fashion hauls and gives makeup tutorials using K-Beauty products. Her favorite velvet lipstick brands are Romand and Holika Holika. She prefers them because they create a natural, juicy look. The shades these K-Beauty brands offer are unique and provide the lips an attractive look.
Next is Nara from Korea with her YouTube channel that also posts reviews about K-Beauty products. In one of her tutorials on K-Beauty lipsticks, she hails Holika Holika and Peripera as the best brands for their long-lasting color.
Recommendations – Korean Velvet Lipsticks
You will plenty of K-Beauty velvet lipsticks on the market, but not all of them offer the same creamy velvet textures that these K-Beauty gurus swear by. This is why we have compiled a list of our topics in K-Beauty velvet tints that you will love.
Ink the Velvet by Peripera
The Ink the Velvet lipsticks by Peripera give a velvet-like matte finish. All lipsticks in this line come in a small bottle rather than a cylindrical tube. They are enriched with arnica extract, marine collagen, organic jojoba oil, hyaluronic acid, and olive oil, and these ingredients help moisturize the lips. The formula makes the color last longer and gives a smooth finish. The tints in the velvet line come in fruity as well as floral smells. The color is smudge-resistant and does not show any clumps and fine lines when applied. The Peripera Ink Velvet lipsticks come in 16 different shades, from pastel pink to deep red.
Heart Crush Lipstick Velvet by Holika Holika
The Heart Crush Lipstick Velvet by Holika Holika comes in 9 different shades, including all bold colors. The lipstick offers a matte finish but has a moisturizing touch. The lipsticks are enriched with ingredients, including jojoba oil, sweet almond oil, Shea butter, apricot extract, mango extract, olive oil, Rosa Canina, and evening primrose. Together, all the ingredients nourish, moisturize, and soften your lips prevent environmental factors from causing any negative effects.
Zero Velvet Tint by Romand
The Zero Velvet Tint by Romand is known as "Bludging" velvet lipstick. It doesn't smudge or blur. It comes in 11 MLBB (My Lips but Better) colors, so basically, they are the same shade as your lips and give you a natural look. The formula of the Romand zero velvet tint is not flaky at all and gives a velvety finish that stays on for long. The tint is lightweight and blends easily. The key ingredients of this tint that keep your lips moisturized are jojoba oil and grape seed oil.
Dare Rouge Velvet by Missha
The Dare Rouge Velvet by Missha is a long-wearing, innovative, and richly-pigmented lipstick that gives a velvety and porcelain-soft finish. It helps blur lip wrinkles and is feather-light on the skin. This velvet lipstick line comes in dozens of vivid and strong colors. Trademarked with Missha's lipstick formulation technology, Dare Rogue gives you moisturizing lips with ingredients such as coconut oil, avocado oil, and Shea butter. Moreover, its micro-pigment technology gives you a highly-saturated lip shade in just one stroke.
Flat Velvet Lipstick by The Face Shop
The Flat Velvet Lipstick by The Face Shop is the perfect lipstick that lines your cupid's bow with the help of the flat edge. It also helps with contouring and gives a smooth and clean finish. The silky texture of the lipstick glides over the lips and hides wrinkles. The lipstick comes in 6 dark and light shades. This lipstick is enriched with calendula oil from marigold flowers and other medicinal herbs. These ingredients work together to protect your lips and keep them moisturized throughout the day.
Conclusion
Finally, we come to an end. As you read, there might be different types of lipstick types, but velvet lipsticks work well with all skin types. It's the non-drying yet matte color that will stay on your lips for a long time. You can rock velvet lipsticks everywhere you go, whether it's a party, a date, or a business conference. If you are a wholesaler, partner with UMMA to keep track of the latest products from the brands mentioned above. To get the latest news about K-Beauty velvet lipsticks, visit our website and subscribe to our newsletter. You can also sign up to get access to the full list of brands we offer.