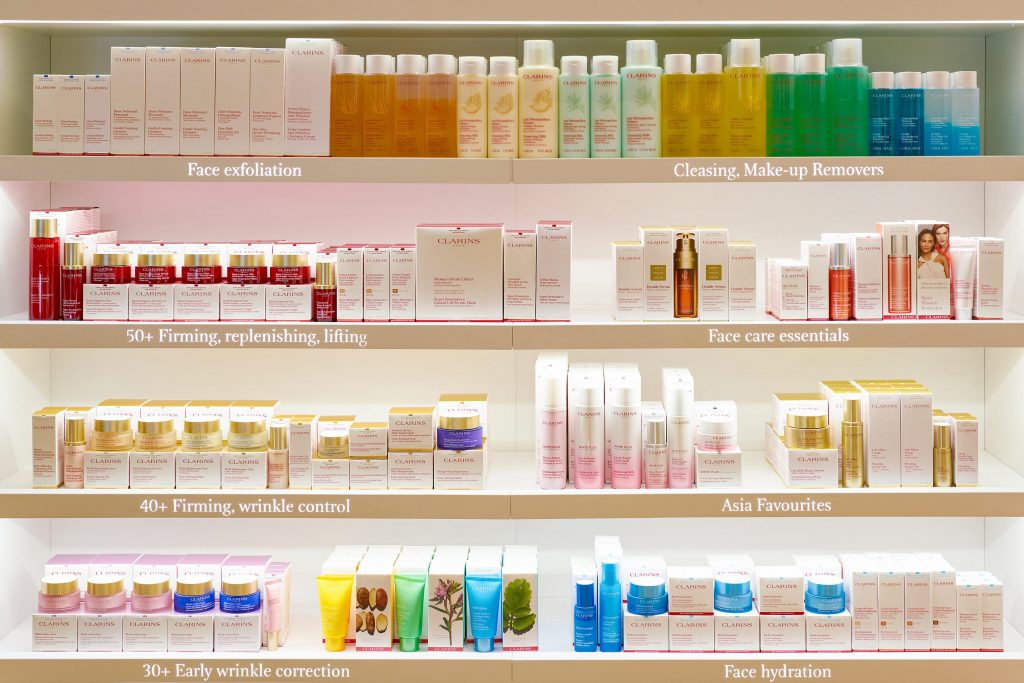 The only constant in the fashion industry is change. In recent years, the big eye of the beauty business shifted its position to aim at an Asian country: South Korea. This is not a random situation, but the outcome of decades of self-care culture being fed to every citizen. Indeed, South Korea is said to be at least 10-12 years ahead of all competition; that is the entire beauty supplies world.
Why is this important? Because as a reseller, you need to be current and offer your clients exactly what they are looking for. Investing wisely in a moment of change can translate into a competitive advantage that will set you and your store apart from the rest.
Make your customers happy populating your isles with the K beauty supplies they saw in the media and keep them coming back for more.
Why K Beauty?
K beauty, is becoming popular
K Beauty has long surpassed the boundaries of its own country. Furthermore, according to recent statistics, 4s.6% of the people surveyed responded that K beauty is very popular in his or her country. This means that the revolution has started and it won't be long before it reaches your community (if it hasn't already.)
The market size is growing up.
The market size for K beauty is estimated to grow from 13 billion dollars in 2017 to a staggering 21.8 billion dollars by 2026. Furthermore, if the Korean momentum keeps stretching, that prediction could fall short.
As a reseller, wherever in the world you are, you need to direct all your efforts to find the right way of getting a piece of the pie before it's too late. The transformation it's already on the way: Sephora's K beauty section grew 70% between 2015 and 2016. That was five years ago.
How do I contact K beauty suppliers?
South Korea is home to over 25,000 beauty companies. This is a lot of information to process and leaves you as a reseller with two options:
Find a middle person
The first option is to find a company to do that job for you and select and import the products to your country. This way, you'll have access to what that company believes are the best-selling items you should have. Let's see the pros and cons of this approach:
PROS
Easy Communication : You'll be dealing with a single company instead of 25,000. They will act as a bridge between your business and countries manufactures.
Quick Delivery : Buying from a middle person (or company), you'll be utilizing a common channel with tested-and-true strategies for delivery.
CONS
You will be selling what everybody around you is selling as well. If all the companies buy from the same importer, you no longer have a competitive advantage.
You have to pay the middle person for their services. The super-competitive prices of K beauty products will be inflated by that company's commission. You'll lose another competitive advantage.
Work with a local company
The second option is to work with a Korean-based wholesaler. Let's again go through some pros and cons of this approach:
PROS
You will have access to exclusive products and receive advice from the people at the epicenter of the trend about what to buy. If you are the only one selling what your customers need, there is no competition.
You'll avoid the middle person meaning that you'll have access to more competitive prices. Having exclusive products and better prices is a straight path to K beauty success.
CONS
Communication : When dealing with a local company, you need to communicate at a local level, which can be a challenge. From language to idiosyncrasies, misunderstandings can happen at many levels.
Delivery : Arrange joined delivery from more than one supplier overseas can be difficult. Moreover, paying for multiple shipments instead of a single cargo with your goods can mean a more expensive item on your shelves.
Meet UMMA, your perfect beauty supplier
UMMA isn't just another K beauty wholesaler but a company dedicated to co-prosperity. The word UMMA is mother's Korean pronunciation and is no coincidence. Support and coordination are the most important goals in every transaction of this Korean-based ally. Furthermore, UMMA will help you sell freshly-made, high-rotation products with a certificate of authenticity right from the brand.
The best of both worlds
This good news is that you longer need to choose a business model because UMMA acts as your sole intermediary to reach the best manufacturers in South Korea. This will allow you to access the benefits of the middle person while maintain the competitive advantage of working with a local company.
Get there first
UMMA works with the latest trends in K beauty products and can help you be the innovator in your local market. If you get there first, you'll cash-in on the hottest trends before the competition even hears about them.
Online-based global reach
Regardless of where in the world you are reading this from, you can get in touch with UMMA and start distributing top-notch K beauty products today. The tested-and-true delivery and payment methods will make every transaction as easy as a B2C operation.
Working with UMMA, you can forget about idiosyncratic challenges and language barriers.
Out support, your success
For UMMA, success can only be defined as a joint effort. By embracing this approach, every member of the company works very hard to offer a carefully curated catalog of the trendiest, best-quality South Korean beauty products based on huge local knowledge paired with a global vision.
UMMA's success is to make you the K beauty ambassador in your area.
Conclusion
Regardless of your location in the world, you should be able to see the K beauty wave coming your way. As a beauty product reseller, you can't afford to fall off of the current trends. Having a warehouse full of non-selling products can be the end of your business.
Be the go-to option among all the retailers of K beauty products in your region. Don't let this opportunity to stand out from the pack pass you by. With the help of UMMA, becoming the #1 beauty seller in your country is just a matter of time.
Your clients are waiting; don't let them down. Buy the best products at the best price and let them come back for more, and more, and more.
Sign up today and get free 50 UMMA points that you can use on your first purchase.