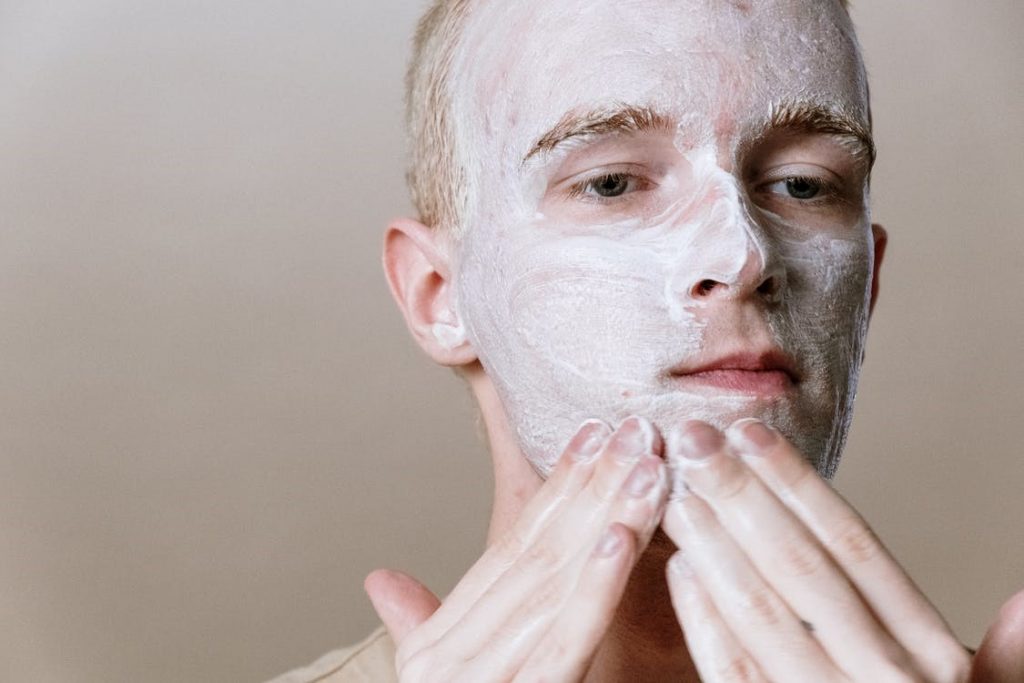 Remember the good old days when you used to have the classic oil cleanser vs. water-based cleanser debate? Not anymore – the world of cleansing has evolved, and consumers now have more options than ever, especially when it comes to Korean skincare – oil, water, balm, gel, and even foam (and this is after eliminating micellar water, powder cleansers, and bar cleansers). To say that it's complicated is the understatement of the century.
Fortunately, you don't have to navigate this tricky landscape alone. This article will break down the different kinds of cleansers (focusing on Korean skincare, of course!), the concept of double cleansing, and provide you with a list of the best Korean double cleansing products. Read ahead to learn more!
What Is Double Cleansing?
If you haven't heard of the double cleansing method before, prepare yourself – your life is about to change forever. The Korean method of double cleansing divides cleansing into two parts (it's in the name) – the first cleanse and the second cleanse.
While you can use any type of cleanser you want in a double cleanse, traditionally, Koreans use oil-based cleansers for the first cleanse and water-based cleansers for the second cleanse.
First Cleanse
The first cleanse doesn't wash your skin, according to Koreans – not deeply, anyway. When you're going about your day, a lot accumulates on your face – dust, bacteria, and environmental pollutants are only the beginning of the list. This is without factoring in makeup, sunscreen, and your skin's natural oils (aka sebum). The first cleanse removes these and the product buildup on your face, and effectively preps your skin for the second cleanse (aka the actual cleanse).
It should be noted that the first cleanse is traditionally done with cleansing oils and cleansing balms. Modern interpretations may use micellar water as a first cleanse, or the Korean equivalent, a water cleanser (don't worry, we'll explain these later).
Second Cleanse
The second cleanse is the deep cleanse your skin needs. This cleanse removes impurities and cleanses your pores to make sure that your skin is prepped for skincare, and can better absorb the products you apply. While the first cleanse thoroughly removes makeup and other products, the second cleanse isn't just a quick formality – you're supposed to massage your face, get into every nook and cranny, and ultimately make sure that your skin is clean.
Consumers should note that the second cleanse is traditionally a water-based cleanse. This is especially useful for those who don't like the slippery feeling some oil cleansers leave behind. Now that you're acquainted with the double cleanse, let's start with the two categories cleansers can be broadly divided into – oil-based cleansers and water-based cleansers.
First Cleanse – Oil-Based Cleansers
Cleansing oils and cleansing balms fall under oil-based cleansers. Check out these specifics and product recommendations!
Cleansing Oils
No, cleansing oils will not make your skin oilier – we've already busted that myth <insert link for pore article>. It will, however, completely melt off your makeup with relative ease. Oil breaks down makeup extremely well and this is one of the quickest (albeit messiest) ways to achieve that.
Cleansing oils come in liquid form and are easier to access than their balm counterparts. Since they come in pump bottles, they're also more hygienic.
Etude House : Real Art Perfect Cleansing Oil
This cleansing oil boasts some of the best oils for deeply cleansing your skin – moist meadow foam seed oil and rice bran oil are its main components. Rice bran oil is an amazing plant oil, since it not only gently removes makeup, but also leaves skin hydrated with moisturizing fatty acids. Meadow foam seed oil is a non-greasy oil that makes skin feel silky smooth, making it another excellent addition to this formula.
Neogen Dermalogy : Real Cica Micellar Cleansing Oil
This cleansing oil uses micellar technology to attract dirt, oil, and makeup to deeply cleanse skin. Thorough, but mild, this has some great ingredients to maintain the skin barrier and hydrate users. In addition to hydrating ingredients like hyaluronic acid, ceramide NP, and panthenol, soothing ingredients such as allantoin and centella asiatica extract are present to maintain the skin's moisture. Combined with antioxidants, this cleansing oil seems to do it all.
Cleansing Balms
Cleansing balms also use oil to break down makeup. However, they usually come in tubs (making them less hygienic) and in solid form. These emulsify when they come in contact with water, and dissolve makeup just like cleansing oils. However, they are messier than other cleansers.
I'm From : Fig Cleansing Balm
This cleansing balm provides a luxurious cleansing experience. It contains 7.8% fig oil water, which removes even the toughest of makeup, and helps nourish your skin. It also includes moringa oleifera seed oil, which removes everything, from sunscreen to waterproof mascara – it also contains moisturizing fatty acids that deeply hydrate your skin. Turmeric root extract is also included for its antioxidant properties as well as for its skin-brightening and soothing effects.
Innisfree : Jeju Volcanic Blackhead Out Balm  
Using special Jeju volcanic ash to draw out impurities, this cleansing balm makes sure that your skin is left completely clean. However, despite leaving the skin clean, it makes sure not to strip the skin's natural oils. Hydrating and soothing ingredients like green tea coupled with brightening ingredients ensure a radiant result.
Second Cleanse – Water-Based Cleansers
Water-based cleansers include gel cleansers, cleansing waters, and foam cleansers. Check out our top recommendations below.
Cleansing Waters
This may sound like classic makeup remover (think eye makeup remover) but it's so much more. Another example of innovative Korean skincare, this is similar to micellar water, but with added benefits. Known as Beauty Water, these are extremely gentle on the skin and are packed with hydrating ingredients. They're a great second cleanse option.
Touch In Sol : All Clear Ice Blue Water Cleanser
This natural water cleanser contains Alaskan glacial water and 5 different botanicals to nourish the skin while cleansing it. One of the major advantages of this product is that because it doesn't use any harsh surfactants, there is no need to rinse at the end.
This is excellent for those with sensitive skin who find more ingredient-heavy formulations unsuitable. It's also an amazing option for travel since it's easy to use, easy to store, and does not require multiple steps.
Nature Republic : Jeju Sparking Cleansing Water
Formulated with Jeju Hot Springs water (Gu Myung-soo), this cleansing water also contains ingredients like carbonic acid and glass carbonic acid, which even out skin tone. Carbonated sippo provides exfoliation and removes dead skin, making this a multi-use product. Suitable for all skin types, this product focuses on extreme hydration and claims to soothe and tighten skin.
Gel Cleansers
Although these aren't exciting or new, there is something to be said for the classics. Gel cleansers feel amazing on the skin, are excellent for oily skin, and cleanse the skin deeply. They often have hydrating ingredients as well as exfoliants in them.
Purito : Defense Barrier Ph Cleanser
Since it is gentle, non-irritating, and hydrating, you simply cannot go wrong with this cleanser. While it is suitable for all skin types, those with dry skin may find it especially useful – chock full of hydrating ingredients like butylene glycol and centella asiatica extract, acne fighting tea tree leaf oil, and soothing ingredients like allantoin, this cleanser targets everything.
Additionally, it has a pH of 5.5 so that the skin's natural pH is not disturbed.
COSRX : Low pH Good Morning Gel Cleanser
Also bragging a low pH, this cleanser claims to clarify and hydrate skin. Its ingredients tell a great story – while it exfoliates the skin using betaine salicylate, it also fights acne with tea tree leaf oil. To add to this, allantoin, butylene glycol, and various root extracts make this soothing and packed with hydration.
Cleansing Foams
Cleansing foams are fun to use and have a lightweight texture. They are initially cream and gel formulas but upon lathering, turn into foam. Preferred by those with oily skin, these are very thorough and are an excellent second cleanse.
Mamonde : Micro Deep Cleansing Foam
Using lauric acid to exfoliate and unclog pores, this cleansing foam is excellent for those with oily skin.
Innisfree : Apple Seed Cleansing Foam
If you're looking for fresh, clear, and smooth skin, this cleansing foam may be the perfect choice for you. Apple seed oil and glycerin make this ultra-hydrating while green tea and citrus unshiu act as antioxidants. Combination and oily skin types will love this!
Korean Influence & Why the Double Cleansing Method Works
Why double cleansing has caught on can be explained through many reasons – it was a relatively novel idea (to the Western world), results are evident, there is innovation, new products are constantly being launched, and let's face it – it has had excellent marketing.
However, instead of focusing on why Korean skincare and double cleansing are so popular, you can focus on how this can be seen as, and turned into, a great opportunity. The market is already there – why not take advantage of it, and give the customers what they want?
UMMA does just that – we are a K-Beauty wholesale e-commerce platform, and we handle everything from sourcing and distribution to marketing support. With our wide variety of brands and our emphasis on growth and community, you are sure to find a home with us.
Join our family and register now. Avail your 50 UMMA points and use them on your first purchase (as cash)!