Unleashia the brand
While it's all fun and sparkles, most glitter makeup brands are not conscious of the impact glitter can have its surroundings. Whether it be the earth, your health, or even animals, consumers now understand the consequence of choosing the right brand for your glitter needs.
Unleashia is Korea's top trending PETA-certified vegan, cruelty-free, skin safe makeup brand that specializes in glitter magic. The glitter is biodegradable, and the package eco-friendly. The brand's long-term goal is to become completely eco-conscious.
The thing about glitter is that if the formula does not provide the proper ratio of glitter and adhesion, it may wear off too quickly, or apply too chunky. Unleashia provides a golden ratio of these two factors to deliver smooth, sparkle-all-day charm to your makeup look.
The brand's name comes from the combined words 'unleash' and 'utopia', in which the brand hopes to inspire those that experience their products to be able to imagine a place where they can be their ideal self in the reality of this world.
Make the conscious decision to choose the right brand for your business' glitter needs. And UMMA is your wholesale source if you choose to invest.
Unleashia is now available on UMMA with an
MOQ of just 1ea
This giveaway promotion provides an even better opportunity to test the demands of your market if you have not already had the pleasure of discovering this amazing brand.
Unleashia the giveaway items
Get Loose Glitter Gel is one of the brand's top selling items. Lovers of glitter have the freedom to choose the tint of their liking and where they want to highlight.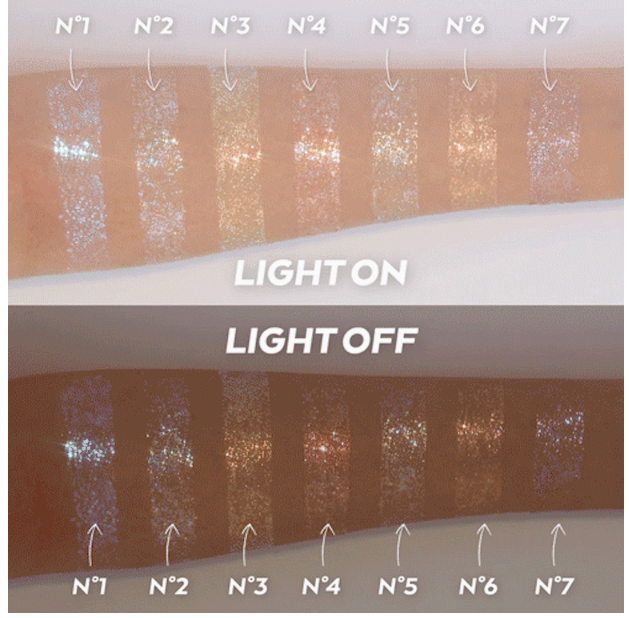 UMMA's giveaway items include 5ea of No.1 Aurora Catcher and 5ea of No.3 Gold Obsessor.
Any wholesale purchase from umma will allow you to claim one or both items.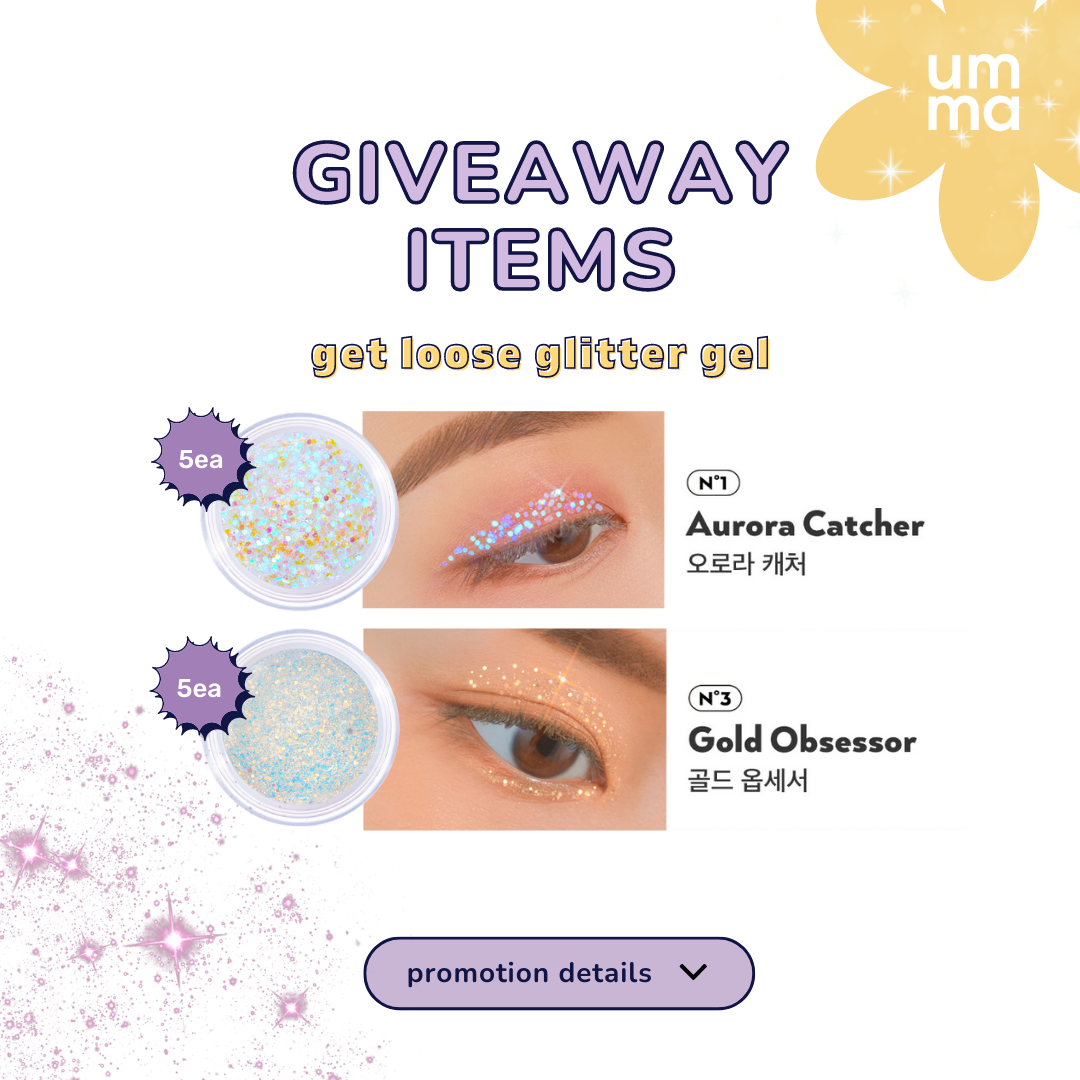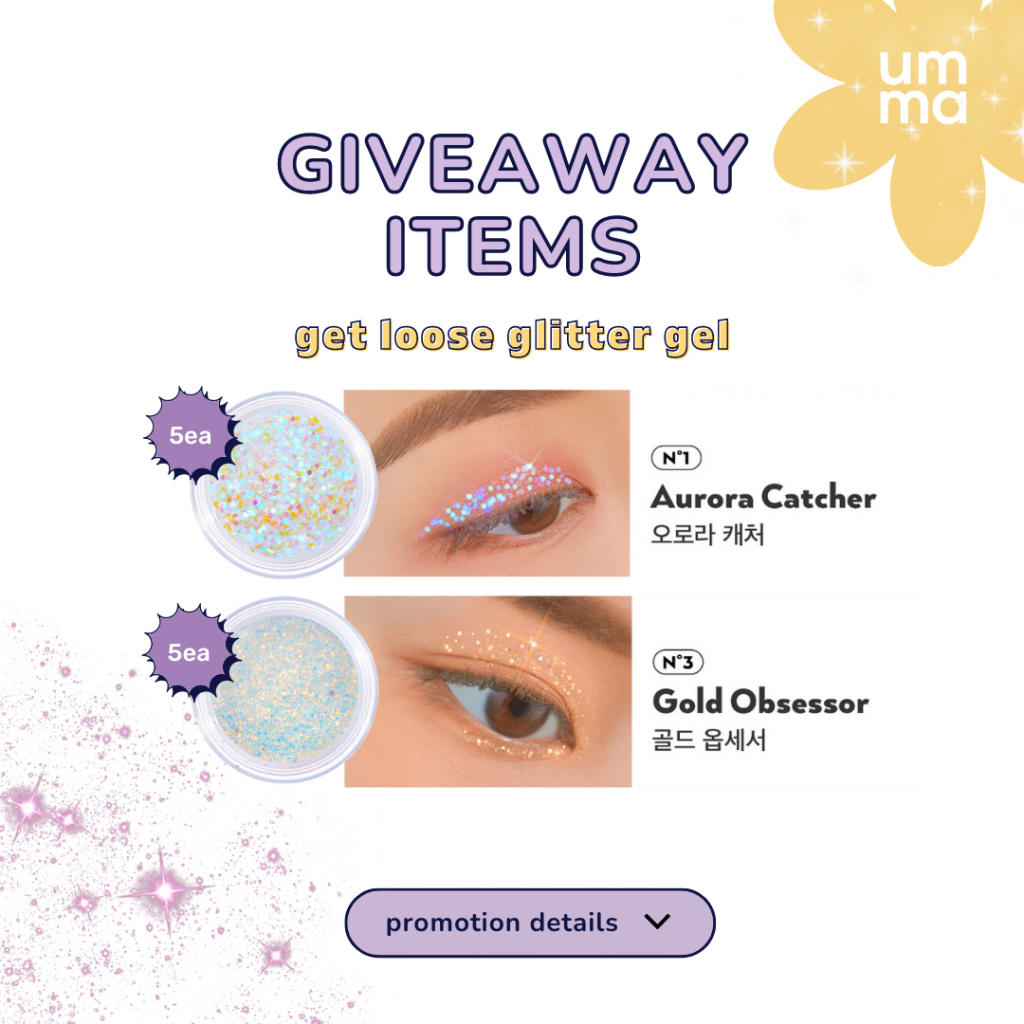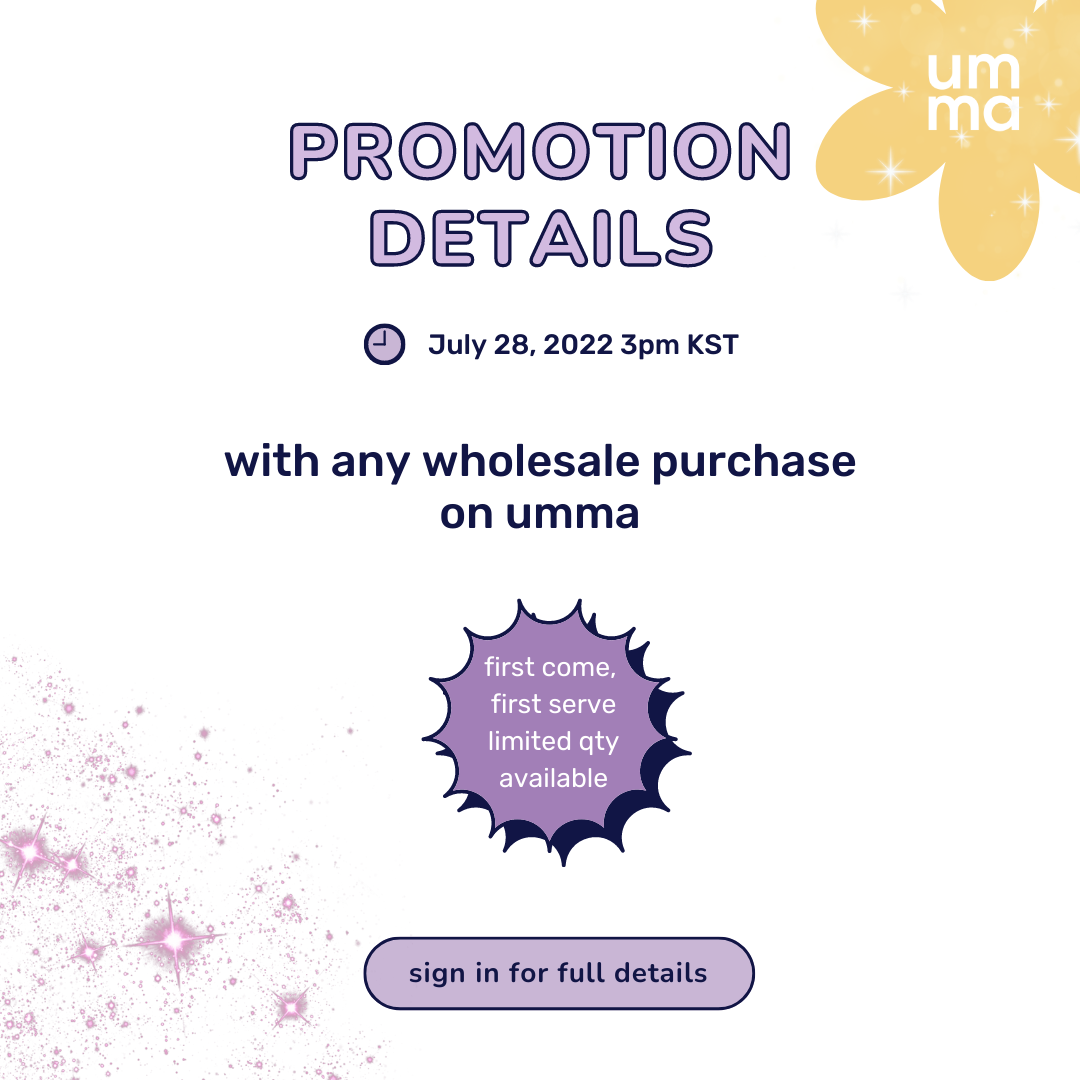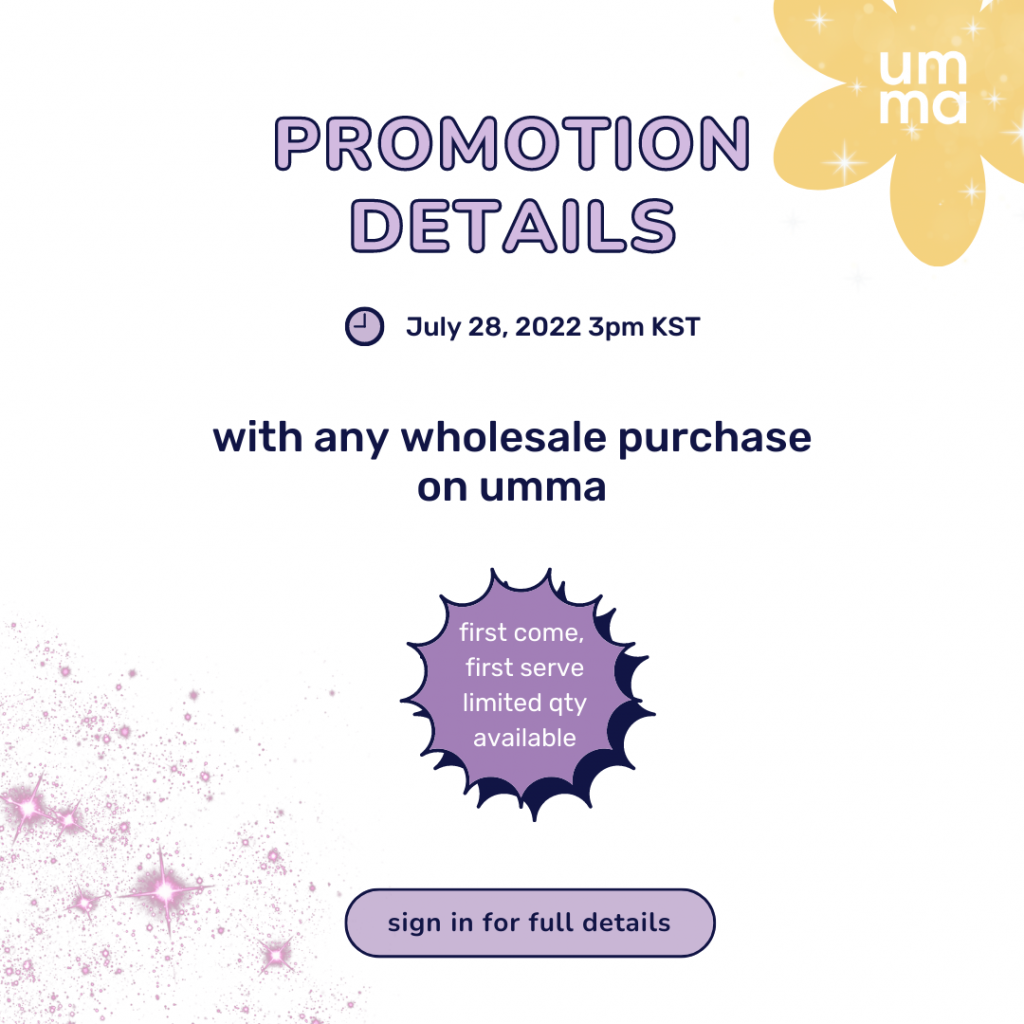 Why Choose UMMA?
UMMA powered by Craver. one of the largest global K-Beauty supplier in South Korea, with 8 years of history of global distribution, and owning 6 private brands. We hand-pick only the best and trending brands and products for you to source from, so you can skip the time-consuming research, sourcing, and delivery waiting.
In fact, we provide an even faster delivery service, called u-quick. This is how it works: we stock up on 2000+ best selling products in high demand around the world, and we ship them within 48 hours of confirming your order. These products can be found when you use the 'view u-quick' filter.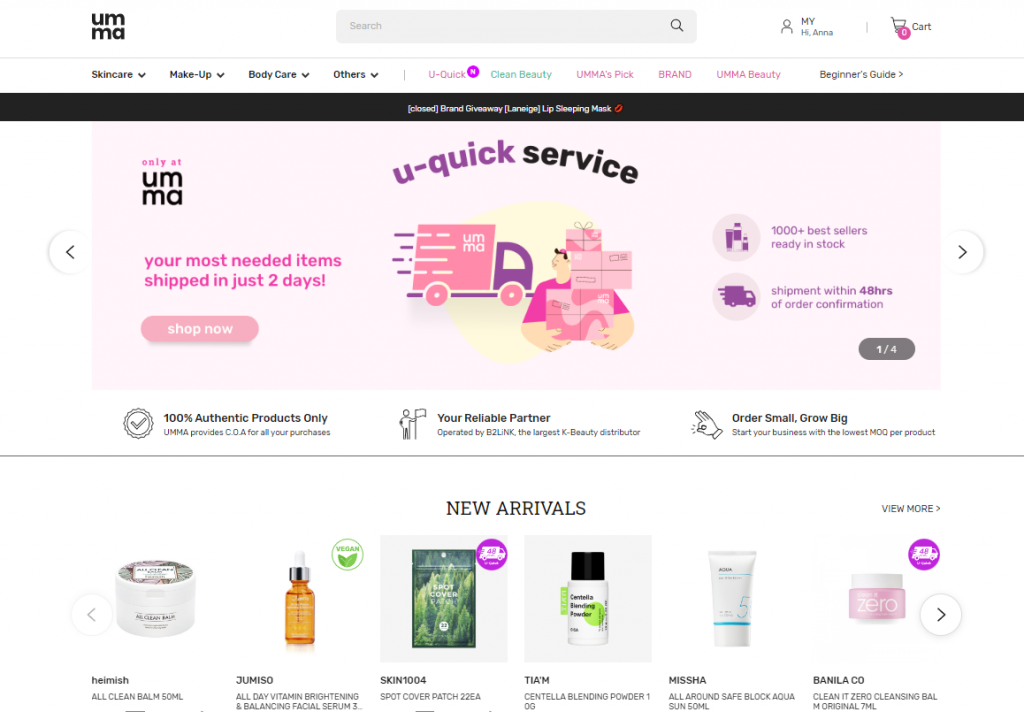 Furthermore, for every purchase, we provide a cash back program, called UMMA points, to continuously support the growth of our members.
You can also find more business support opportunities like Unleashia giveaway promotion to test new products in your market prior to making a purchase.
Lastly, we work hard (we really do!) to provide 1:1 sales and customer service, source products requested from you, and a plan a multitude of promotions for you to experience various kinds of dedicated support from us.
If all of this sounds like a good opportunity for you, don't hesitate to join our K-Beautiful family now. For more details about our service, check out our FAQ page.