ACTIVE NINE ; the brand
Just as the sun rises and sets, your skin needs to keep a natural, active rhythm in order to stay healthy. ACTIVE NINE is a dermatology-inspired skincare brand that focuses on providing safe and effective formulas that help activate your skin and keep to a healthy cycle.
What makes this brand so extra special? The low cost.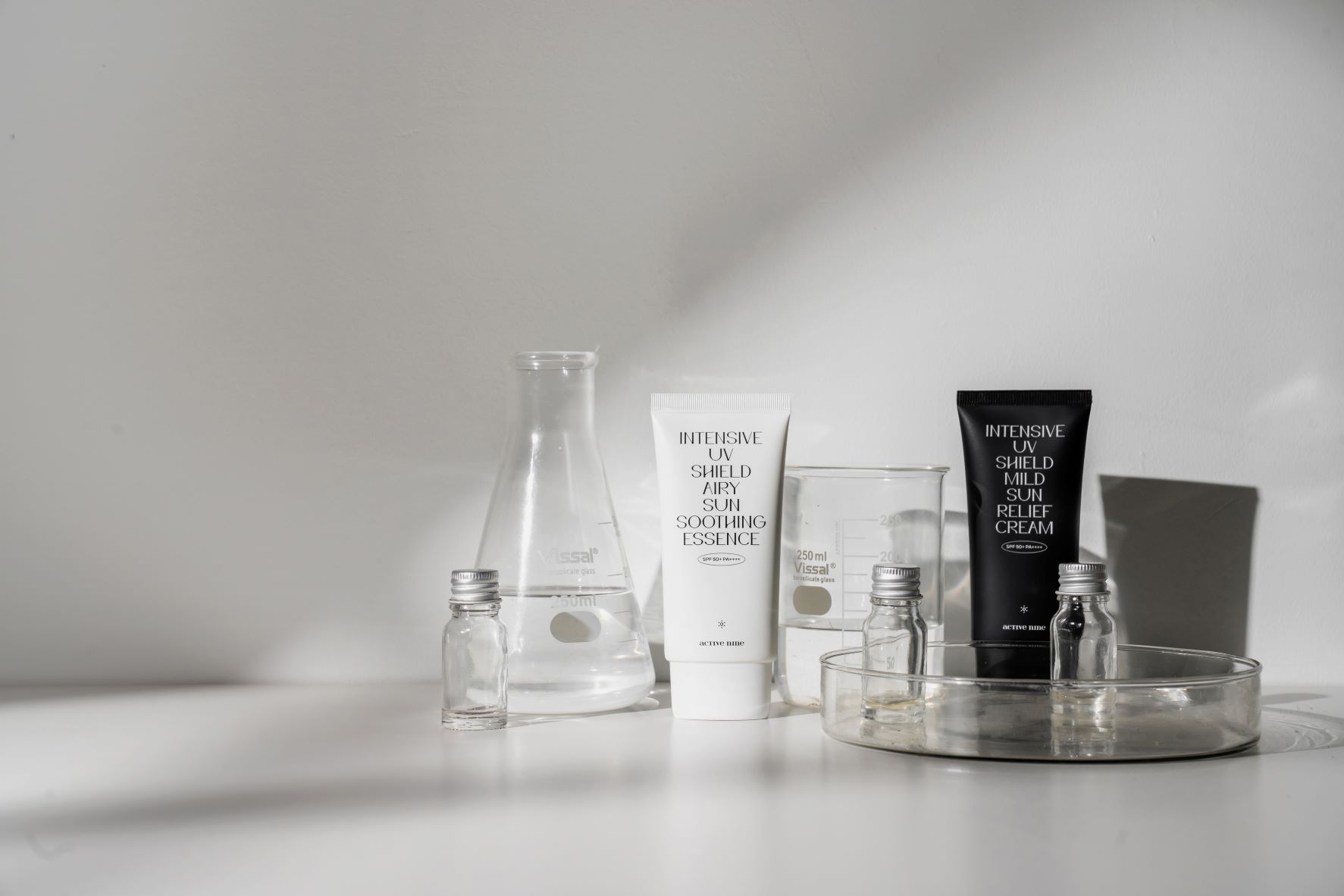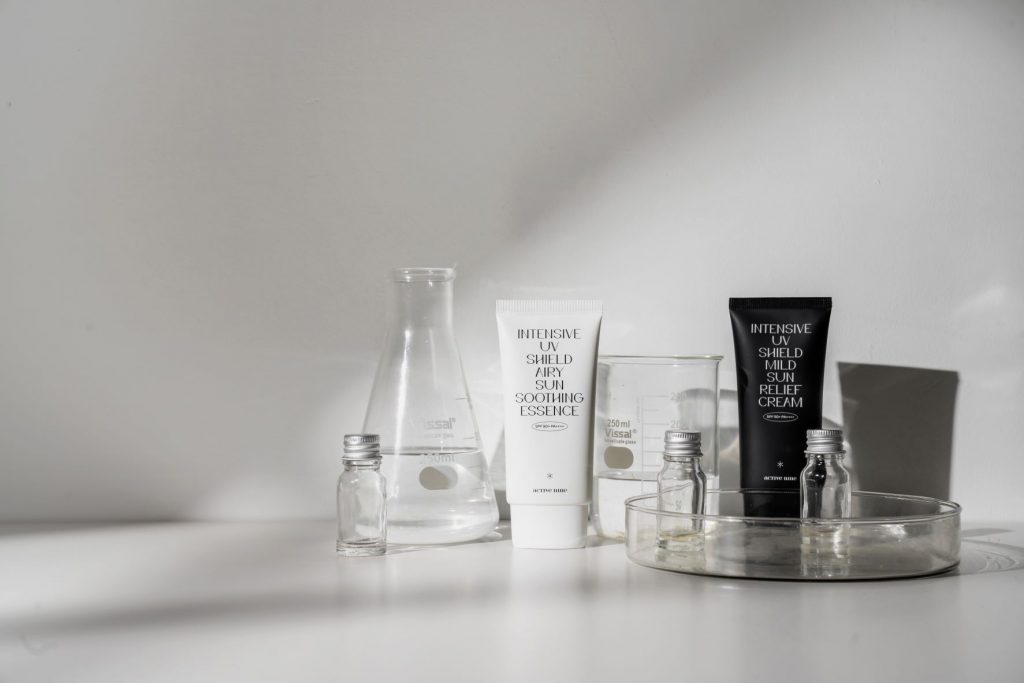 While many skincare brands add unnecessary costs for fancy packaging and marketing, ACTIVE NINE soley focuses on the high quality of the formula. The brand keeps to a standard and pricing method that allows everyone to benefit from good, quality skincare. Here are the standards for product development:
1. It must activate the skin
2. It improves the skin's ability to regenerate
3. It reduces the speed of skin aging
4. It excludes harmful ingredients and contains more active ingredients
The retail cost is at a very low 13 USD, so even having both products would only cost around the same as one low-cost sunscreen!
The first of NINE projects, is called the 'Sun Blah Project', which includes two types of sunscreens:
Active Nine Intensive UV Shield Airy Sun Soothing Essence (Chemical)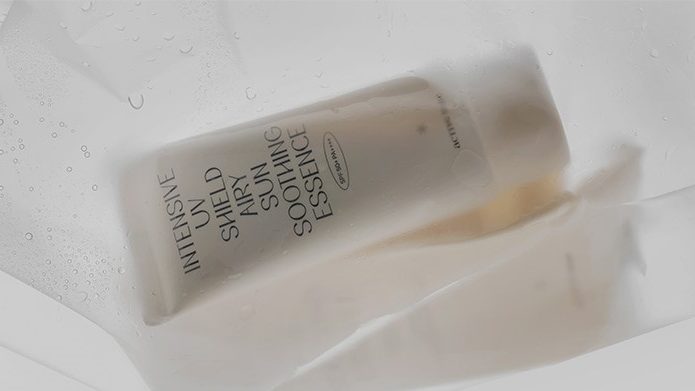 The Airy Sun Essence is a lightweight sunscreen that absorbs quickly without greasiness and provides a soothing moisturization with 60% moisture ingredients, such as Allantoin and Aloe Vera. It leaves the skin feeling cool from natural cooling ingredients that prevent skin aging from heat (Soothing Cooler*) with no white cast or stickiness.
It does not contain any fragrance or alcohol, and does not irritate the skin or stings the eyes. Lastly, the Derma-Clera* ingredient strengthens the skin barrier and keeps the skin feeling smooth and soft all day.
This product is clinically tested as SPF50+PA++++, triple functional (brightening, anti-wrinkle, sun protection), certified Vegan and Cruelty-Free, and is possibly the most cost effective Korean sunscreen available in the market!
Active Nine Intensive UV Shield Mild Sun Relief Cream (Physical)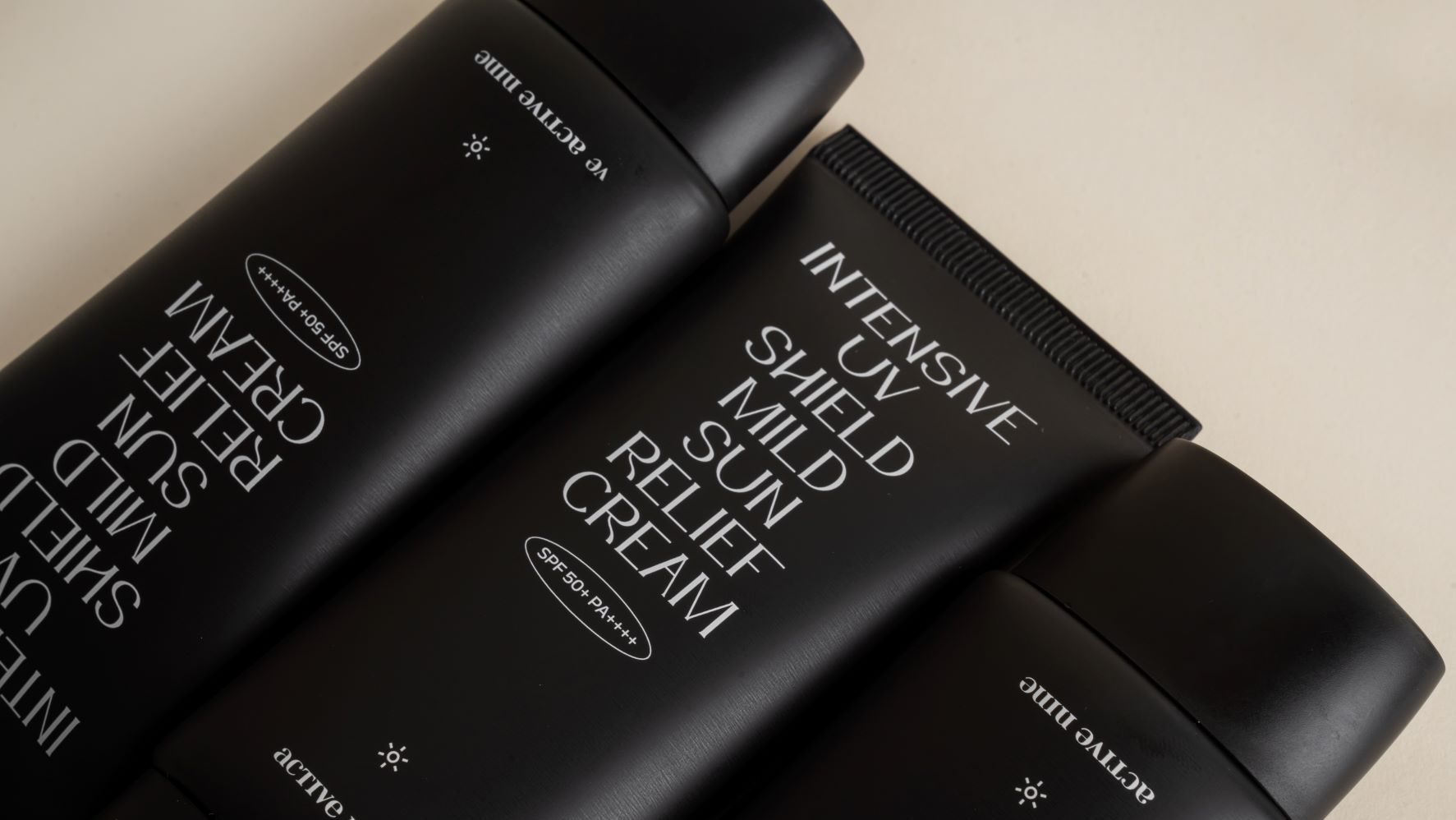 The Sun Relief Cream is a strong physical sunscreen with zero the irritation and harm to human and environment health. The Zinc Oxide screening agent applies a soft light cream formula that absorbs quickly and leaves very minimal white cast.
It contains Phyto Mucin 5 Complex (made up of Fresh Vinegar, Lotus Root, Molochia Leaf, Okra Fruit, and Yam Root Extract) to moisturize and help balance the oil-water control, which is a common issue for most who use physical sunscreens.
This formula also contains Panthenol and Tea Tree Leaf Extract famous for providing anti-inflammatory and skin regenerating benefits.
This product is also clinically tested as SPF50+PA++++, triple functional (brightening, anti-wrinkle, sun protection), certified Vegan and Cruelty-Free, and is the same price as the Airy Sun Essence (13USD retail).
[CLOSED]Promotions – July 2023
Take full advantage of the current ongoing promotions to get your supply of Active Nine sunscreens! Considering all the amazing benefits and low cost, these sunscreens are the perfect conversation starters for customers just starting out with skincare.
1+1 Time Sale [SOLD OUT! 07.06.2023 4pm]
For just 2 days, you have the opportunity to purchase the promotion set of both Active Nine Intensive UV Shield Airy Sun Soothing Essence and Intensive UV Shield Mild Sun Relief Cream for the price of one!
Don't miss this chance, because quantity and time is limited!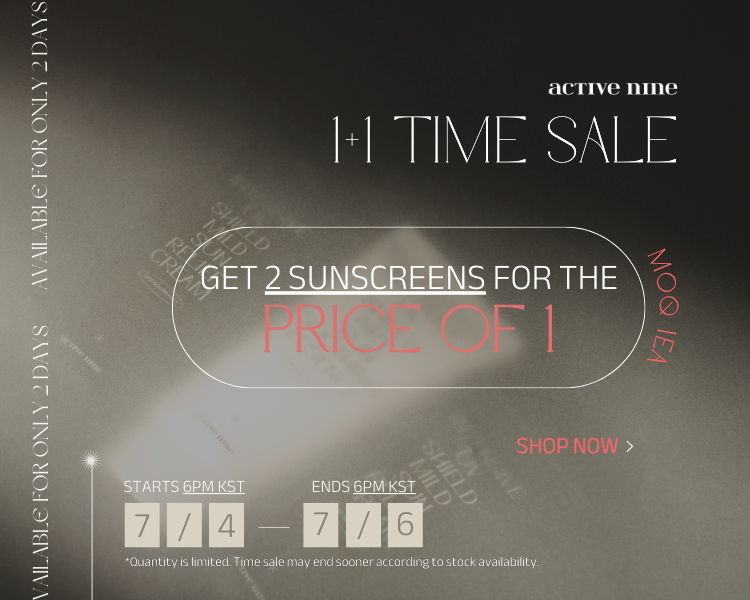 Active Nine Giveaway with Brand Purchase
Get your top seller supplies of COSRX, ETUDE, and/or NUMBUZIN and receive up to 15 sets (30ea) of Active Nine sunscreens for free! It's the best opportunity to test out the products in your market before making any big investments.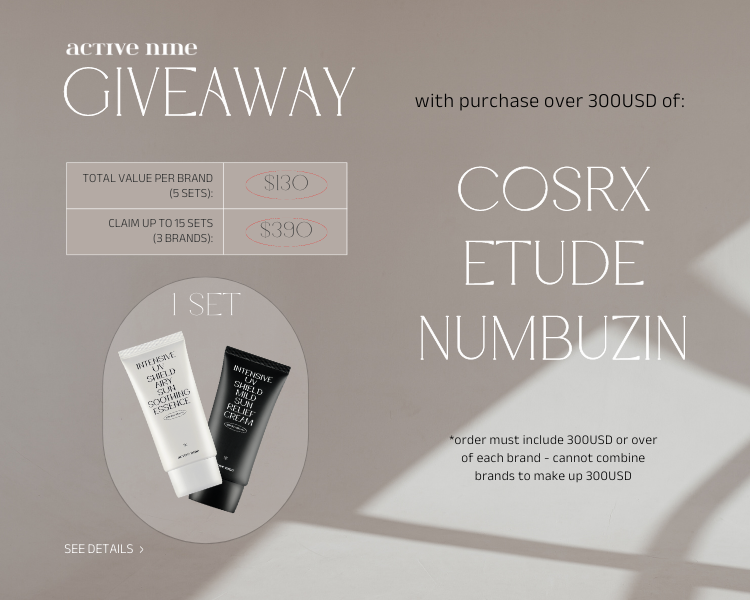 Shop your Korean cosmetic wholesale supply from UMMA & claim your gifts now!
Why Get Your Wholesale Supply from UMMA?
UMMA is your favorite reliable Korean beauty & skincare wholesale provider, already shipping to over 94 countries around the world! We have over 120+ global, local, and cult favorite Korean brands that we hand-picked so you can skip the time-consuming research, sourcing, and delivery waiting.
In fact, we provide an even faster delivery service, called u-quick. This is how it works: we stock up on 2000+ best selling products in high demand around the world, and we ship them within 48 hours of confirming your order. These products can be found when you use the 'view u-quick' filter.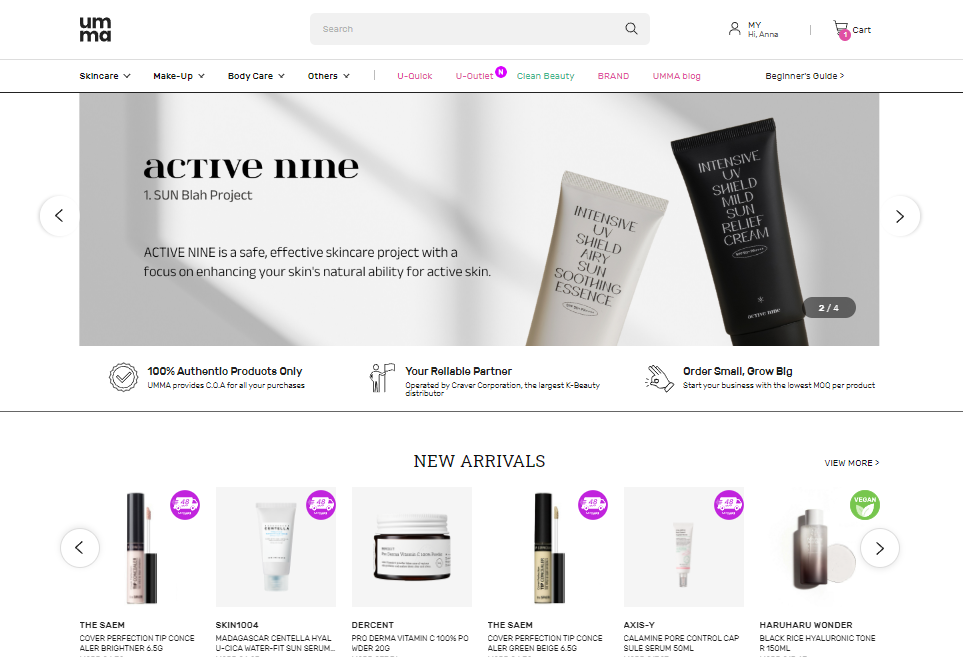 Furthermore, for every purchase, we provide a cash back program, called UMMA points, to continuously support the growth of our members.
You can also find more business support and exclusive brand giveaway opportunities to test new products in your market prior to making a purchase.
Lastly, we work hard (we really do!) to provide 1:1 sales and customer service, source products requested from you, and a plan a multitude of promotions for you to experience various kinds of dedicated support from us.
If all of this sounds like a good opportunity for you, don't hesitate to join our K-Beautiful family now and get a registration bonus. Don't miss out on the limited time only Active Nine freebie when you order! For more details about our service, check out our FAQ page.