UMMA is your reliable Korean skincare, cosmetics, and beauty wholesale supplier. We provide brand giveaways for sellers like you to test out new and best products before investing. This giveaway for NACIFIC X Stray Kids is available for a limited time only.
NACIFIC, history of the brand
NACIFIC hit the global beauty scene earlier than many K-beauty brands in 2014. From Japan to South East Asia, awareness of the brand spread rapidly with their global best seller, Fresh Herb Origin Serum (otherwise known as 'Yok' or 'Curse' serum). It sold more than 1 million bottles since its launch, and also produced several other best sellers, such as Phyto Niacin Whitening Essence, Real Floral Toner Rose, and of course, the Pink AHA BHA Serum.
Their success was due to various factors, such as minimalistic design of the packages, natural ingredients that yield highly effective skincare results, and community building efforts with NACIFIC fans.
Then in 2021, NACIFIC grew their sales exponentially with a game-changing contract with one global sensation, Stray Kids. NACIFIC took on this eight-person boy band as their long-term brand ambassador, acquiring the attention of millions of Stray Kids fans. The group's bright, youthful energy complimented the brand's clean and glowing pursuit of natural beauty. And the collaboration is still going strong until this day.
Most recently in 2023 (in the past week), The Skin Factory (owner of KUNDAL) had acquired NACIFIC. The joint company now plans to expand the overseas sales of these two major categories, personal care brand KUNDAL and skincare brand NACIFIC.
NACIFIC Giveaway Product Details
Pink AHA BHA Serum 20ml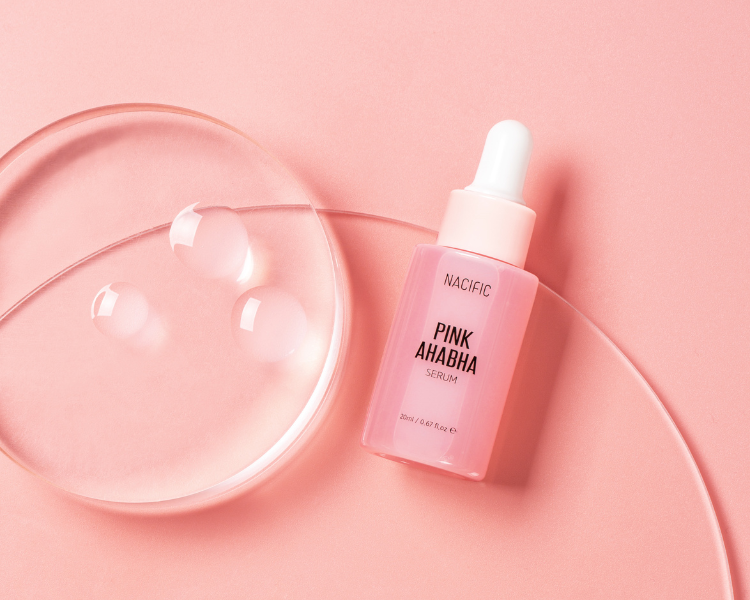 AHA BHA are two acids that promote smoother skin and brighter complexion through gentle exfoliation. The Pink AHA BHA Serum contains a mild yet effective balance of salicylic acid and citric acid to cleanse out pores and tighten it. It also contains Watermelon fruit extract, Calamine, Soybean ferment extract, and Hyaluronic acid to deeply hydrate and soothe dull skin. Reviews say the lightweight serum absorbs well into dry skin and reveals a naturally plump and dewy look. It is may not be best for oily skin.
Fresh Herb Origin Serum 20ml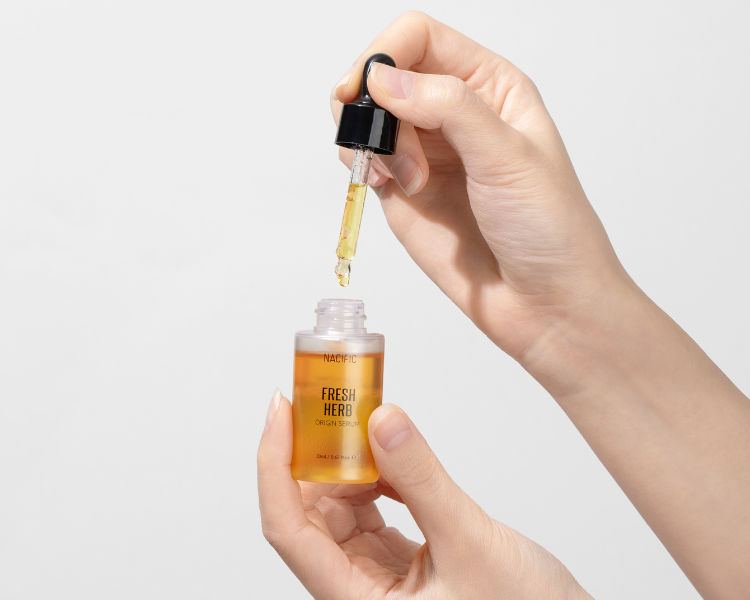 This best seller serum contains both oil and water-based extracts that provide the perfect balance for a healthy, moisturized glow. The water layer consists of Aloe Vera, and patented Sepicalm formula that delivers deep moisture, soothes and helps control oil-water balance of the skin. Shaken together with the oil layer consisting of natural Lemon peel oil, Lime oil, and Orange peel oil, the serum will become your go-to lightweight oil glow serum. Reviews share this product helps prevent breakouts for acne-prone skin and provide an ample amount of moisture to dry skin as well.
Fresh Herb Origin Toner 30ml
The Origin Toner is a considerate complement to the Origin Serum. The toner contains 82% Pot marigold flower water, Sepicalm, Niacinamide, and Adenosine to supply deep moisture, soothe, brighten, and improve wrinkles on skin. The toner helps to create the best skin condition for the Fresh Herb Origin Serum to be the most effective. Reviews claim this product has helped clear acne, improve issues from dry skin, and feels light, fresh, and hydrating.
Stray Kids Grip Tok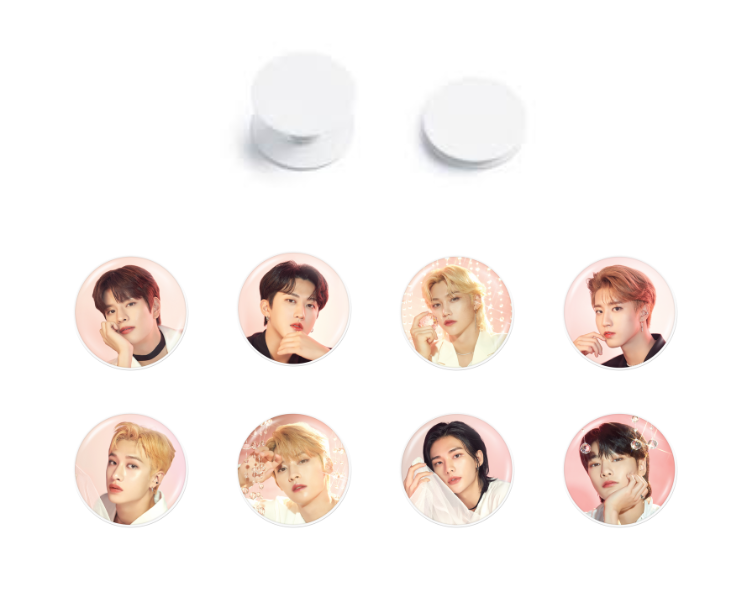 'Grip Tok' is a simple phone accessory that allows you pop it to extend for gripping or use it as a stand. This limited edition comes in eight different designs for each member of the Stray Kids. (The members will be chosen in random for this giveaway event.)
Stray Kids Group Photo Card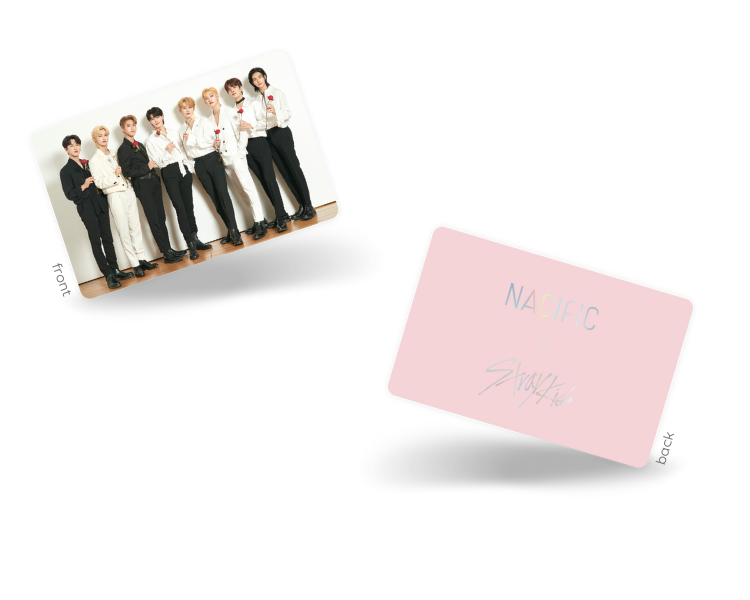 The photo card has all eight members of the Stray Kids on one side, and an authentic Stray Kids signature x NACIFIC logo on the other side. It is a limited edition collectible and the envy of many K-pop fans that wish to obtain it.
NACIFIC Giveaway Options
Option 1] With
any purchase

at UMMA, you will be able to choose up to 6ea (per person) of Pink AHA BHA Serum (20ml x 2ea), Fresh Herb Origin Serum (20ml x 2ea), and Fresh Herb Origin Toner (30ml x 2ea).
Option 2] With a
purchase of NACIFIC

products at UMMA, you will be able to choose up to 20ea (per person) of Stray Kids Grip Tok (Random x10ea), and Stray Kids Group Photo Card (10ea).
Option 1 & 2] With a
purchase at least one NACIFIC

product at UMMA, you will be able to choose up to 26ea (per person) of all the options above.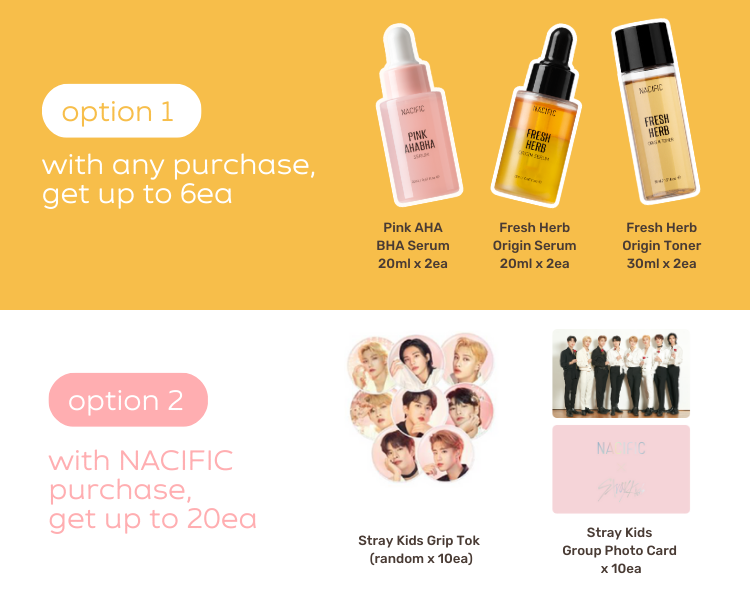 Shop your NACIFIC & other Kbeauty supply from UMMA, and get these exclusive giveaway offers today!
For more details of the promotion, sign in and click on the main giveaway banner on the homepage.
Why Choose UMMA?
UMMA is your favorite reliable Korean beauty & skincare wholesale provider, backed by a company with 8 years of experience in the global distribution and curation business. We have over 120+ global, local, and cult favorite Korean brands that we hand-picked so you can skip the time-consuming research, sourcing, and delivery waiting.
In fact, we provide an even faster delivery service, called u-quick. This is how it works: we stock up on 2000+ best selling products in high demand around the world, and we ship them within 48 hours of confirming your order. These products can be found when you use the 'view u-quick' filter.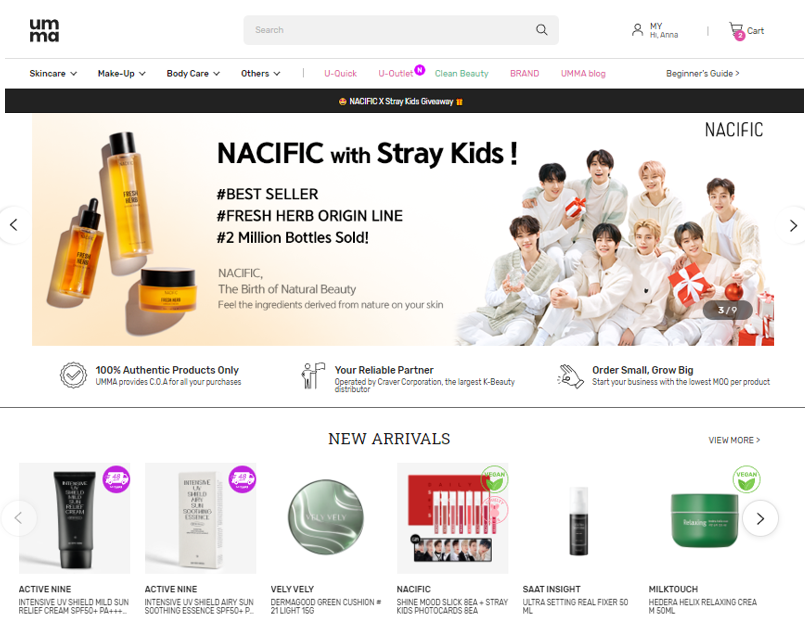 Furthermore, for every purchase, we provide a cash back program, called UMMA points, to continuously support the growth of our members.
You can also find more business support and exclusive brand giveaway opportunities to test new products in your market prior to making a purchase.
Lastly, we work hard (we really do!) to provide 1:1 sales and customer service, source products requested from you, and a plan a multitude of promotions for you to experience various kinds of dedicated support from us.
If all of this sounds like a good opportunity for you, don't hesitate to join our K-Beautiful family now and get a registration bonus. Don't miss out on the limited time only Active Nine freebie when you order! For more details about our service, check out our FAQ page.