A Little Background of KAINE
The vegan, cruelty-free skincare movement has spread wide and far around the world, making it almost an unwritten requirement for Korean cosmetic brands to pursue the creation of vegan certified products.
But most brands and consumers still do not realize 'vegan' is not the same as 'clean' or 'eco-conscious'.
What would you say if we told you, there is an eco-conscious, vegan skincare brand option you can choose that not only focuses on clean formulation, but also considers clean packaging and everything in between?
With KAINE, like many Korean cosmetics, you can expect high quality skincare, aesthetic branding, and affordable prices. But you are also choosing a brand dedicated to providing sensible and sustainable products.
For example, the picture below shows you how you can reuse KAINE's elegant serum bottles once emptied: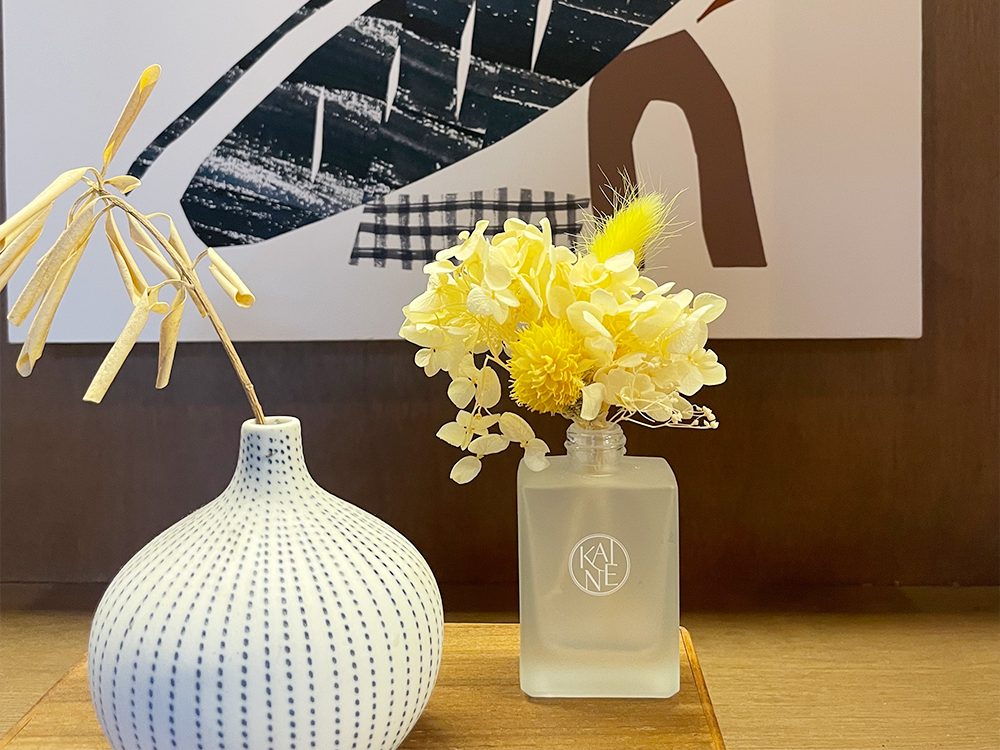 While the brand has only recently launched in 2022, KAINE shows great promise of growth in popularity soon within reach due to their exceptional attention to detail of 'affordable luxury' design and careful selection of every raw material.
Let's take a closer look at these highly convincing reasons why you should choose KAINE.
Reasons to Choose KAINE
Premium Skincare for Low Costs
KAINE offers EVE vegan certified skincare containing premium quality ingredients, such as Rosemary, Kombucha, Mushroom Extracts, and Vegan Collagen at reasonable costs. Each product contains a generous amount of the main active ingredient to give you the best skincare benefits.
Clinically Tested – Hypoallergenic
If it's harsh on the environment, it will be harsh on your skin. KAINE has taken great care to test each formulation for hypoallergy in order to deliver only safe and gentle solutions for even the most sensitive skin.
EVE Vegan; Cruelty-Free
Not all certifications hold 'vegan' to the highest standards. All products by KAINE received the EVE Vegan certification that verfies that all parts of the product – from the formula to the packaging – are free from animal ingredients and testing. This certification also verfies that the products are cruelty-free.
All products are also free of artificial colors and fragrances, parabens, phenoxyethanol, and mineral oil.
Sustainable Packaging (PCR, FSC, Soy Ink Print)
All of KAINE's products are contained in Post-Consumer Recycled (PCR) plastic or glass (30~100%). Each product manufactured also meets the standard of the Forest Stewardship Council (FSC), meaning the brand utilizes forest-based material in a responsible manner that supports sustainability. Lastly, KAINE uses soy-based ink rather than petroleum-based ink to make it easier to recycle the paper packaging.
With a deep-rooted eco-consciousness such as this, how can you not love the brand?
Now, can you guess how amazing the actual skincare formulas will be with all these attention to detail? Take a look at the top product recommendations!
KAINE Product Recommendations
KAINE Rosemary Relief Gel Cleanser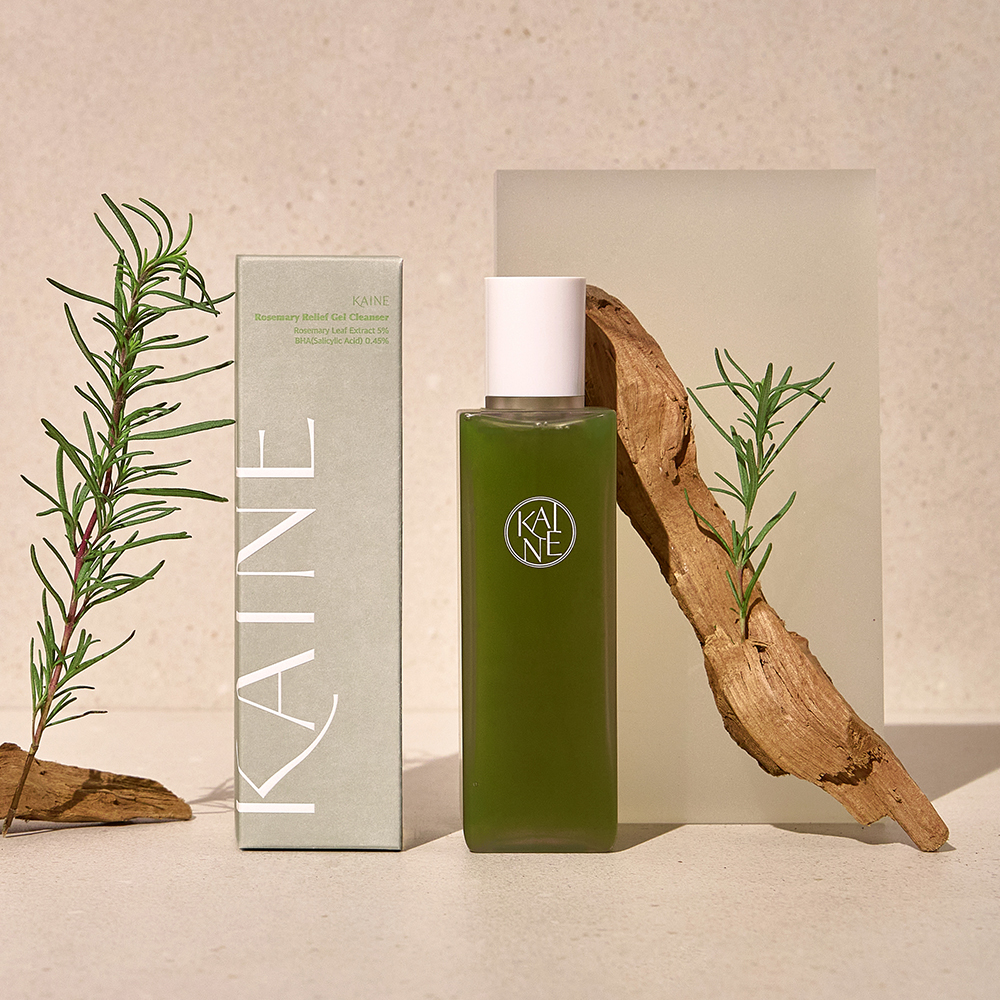 This soothing, mild gel cleanser is perfect for sensitive acne-prone skin. The 5% Rosemary Leaf Extract provides anti-bacterial, anti-inflammatory benefits to calm breakouts and irritation. Plus, it gives you a slight hint of aromatheraphy. The 0.45% Salicylic Acid (BHA) is exceptional in exfoliating and cleansing out excess sebum, which makes it perfect for oily, acne-prone skin. (The bottle is also 100% PCR PET!)
Reviewers mention the gel texture turns to ideal foam that lathers and washes off like silk. And the pH of 6 is ideal for prepping a healthy skin condition for the next skincare step.
BEST ✨ KAINE Kombu Balancing Ampoule Toner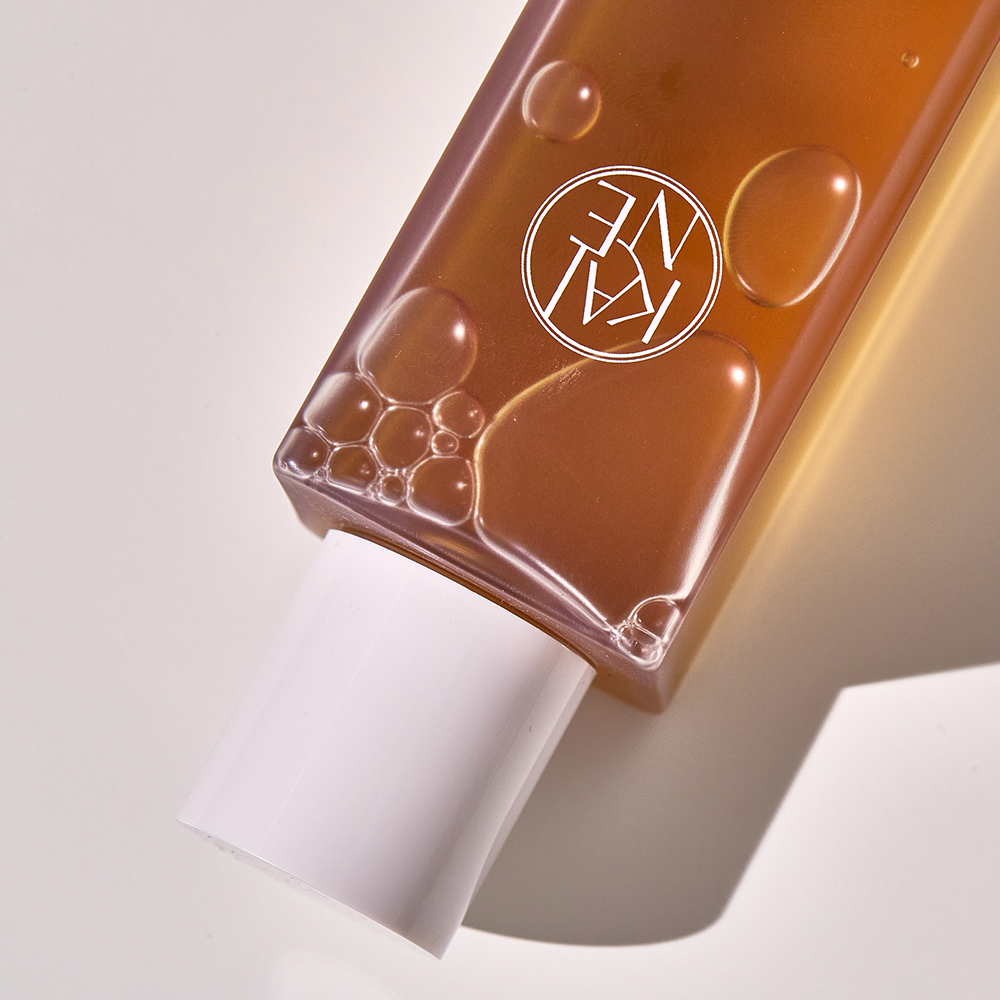 The fan favorite Kombu Balancing Ampoule Toner is the perfect next step. It contains 60% Jeju Green Tea fermented in Lactobacillus and Brewer's Yeast for 72 hours, 1% Panthenol, eight different weights of Hyaluronic Acid, Beta-Glucan, and Allantoin for the ultimate soothing, hydrating, and anti-oxidating skin care experience. (This bottle is also 100% PCR PET)
Reviewers share that there is weight to the texture and while the absorption takes some time, it is non-sticky, non-tacky and completely moisturizes the skin. It also helps with oil-water balance and smoothes out skin textures.
BEST ✨ KAINE Vita Drop Serum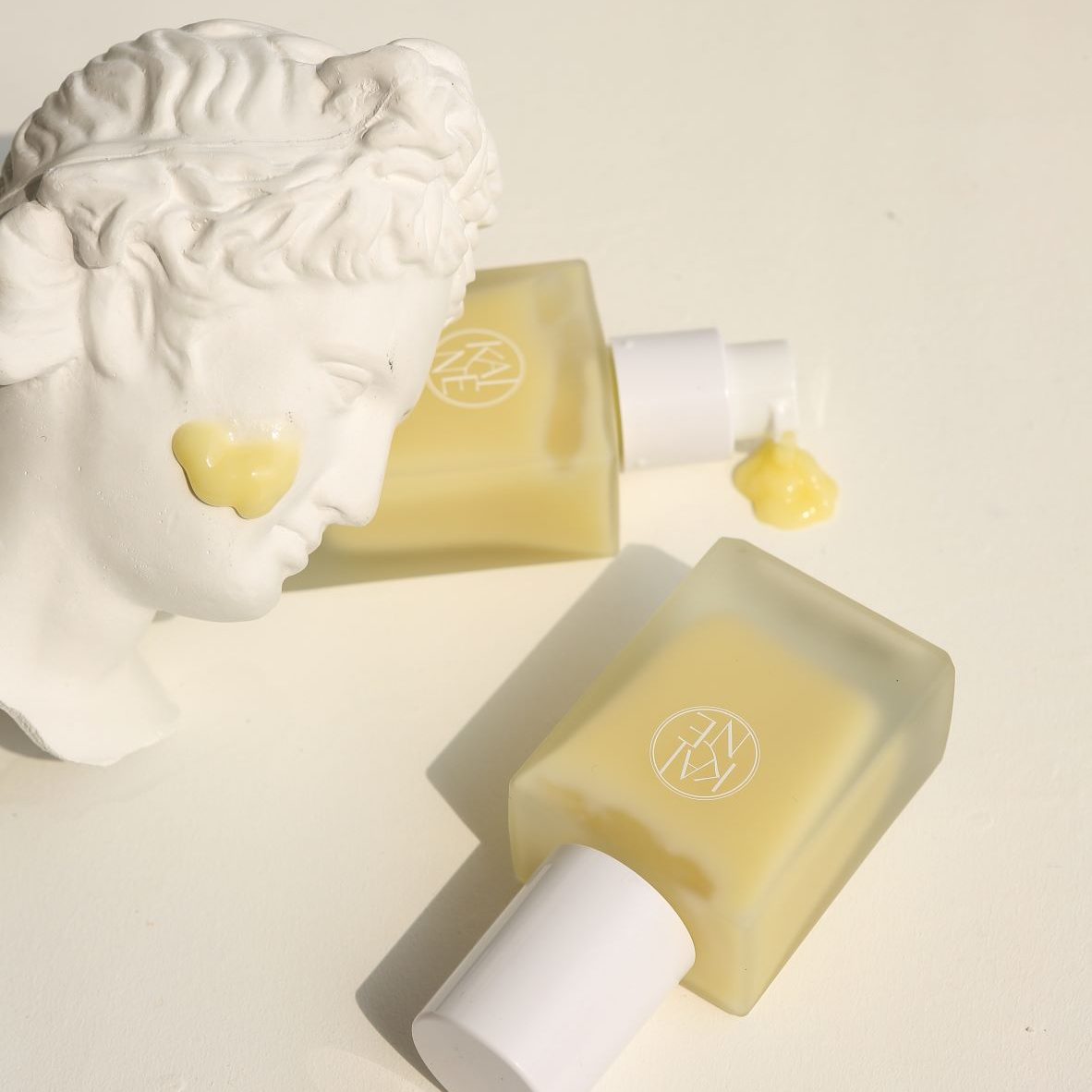 The 73% Vitamin Tree Fruit Extract contained in this serum is high in anti-oxidants, and is known to provide 200 times more Vitamin C than apples. The formula is also infused with 3% Niacinamide which works in sync with the Vitamin C to provide complexion brightening power. Adding Panthenol and Triple Hyaluronic Acid provides skin-plumping hydration and smoothes skin texture.
Reviewers share that the cream-like serum melts into the skin without stickiness and leaves skin looking glowy and 'full of life'.
KAINE Vegan Collagen Youth Cream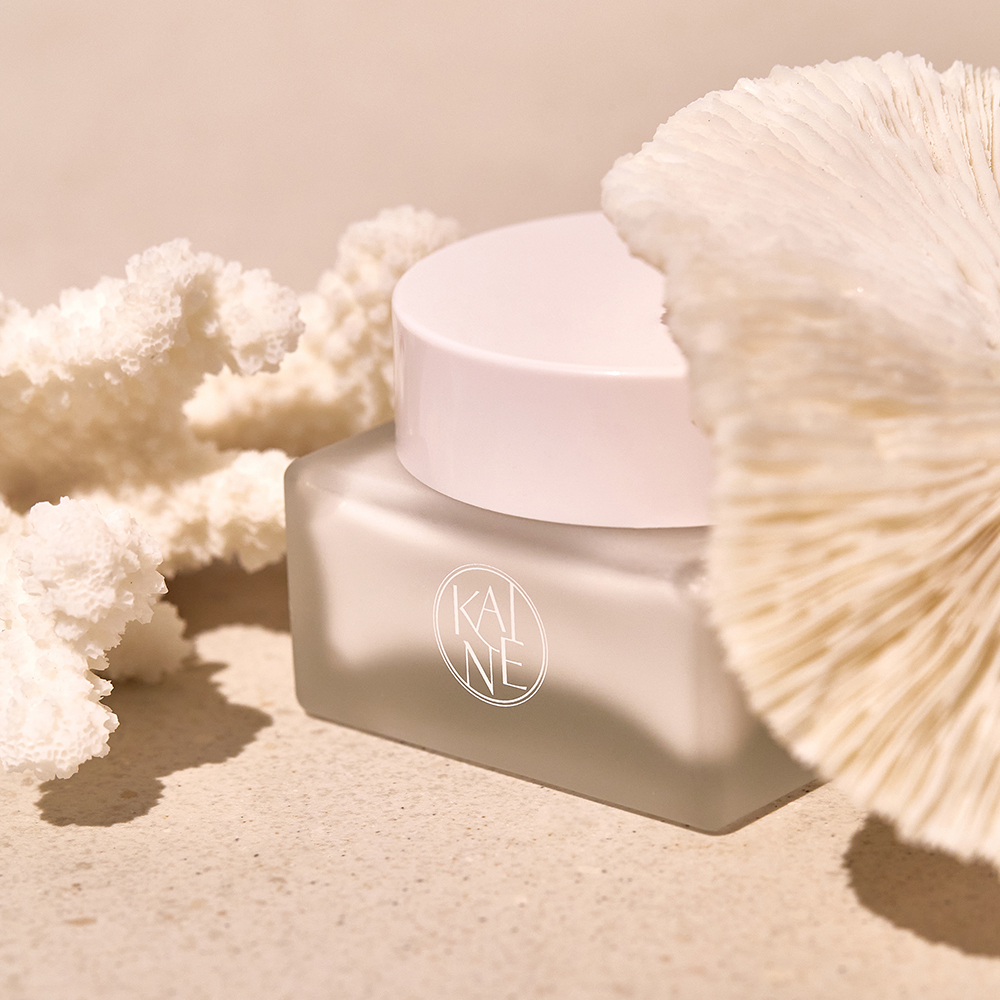 If you're looking for an effective, cruelty-free collagen alternative, the Vegan Collagen Youth Cream is your new best friend. This time-reversing soft cream contains 50% Snow Mushroom Extract famously known for its plant-based collagen with low in molecular weight for optimal absorption. It also contains additional 5ppm of water-soluble 'Vegan Collagen', and a perfect blend of Adenosine, 8 types of Hyaluronic Acids, Beta-Glucan, and Jojoba Oil to lift, hydrate, plump, and rejuvenate your skin to make you look more youthful and radiant.
Reviews rave about the intensive hydration power and the smooth, moistful feeling of the skin hours after application. The rich, yet non-greasy cream absorbs quickly and feels extraordinarily nourishing.
NEW 💚 KAINE Green Fit Pro Sun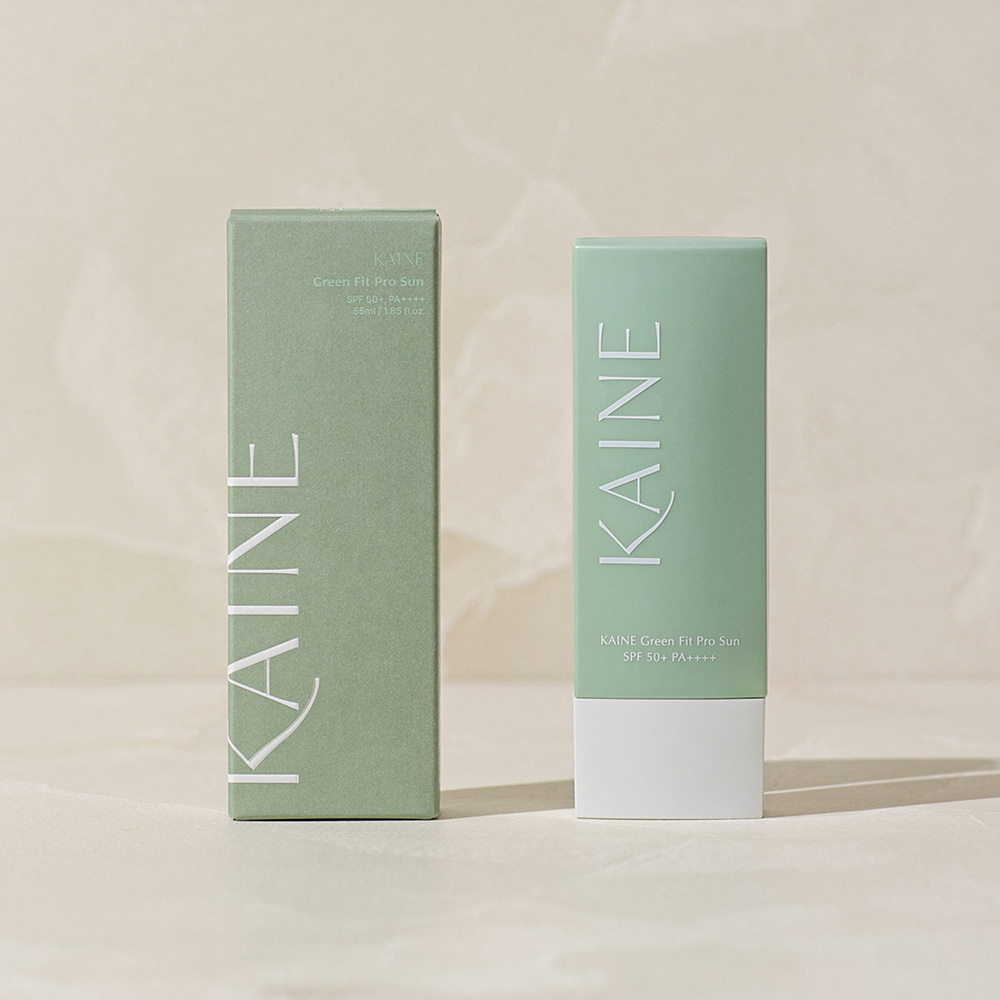 This clinically tested lightweight, sweat-resistant, soothing sun cream was picked as one of our Top 10 Sun Picks for 2023. The product only recently launched, but it has so many amazing characteristics you won't be able to find in any other sunscreen.
First, the formula is infused with 20,000ppm of Panthenol, 10,000ppm of Bambusa Vulgaris Water, Allantoin, Ectoin, and 3 types of Hyaluronic Acid to provide deep soothing, barrier strengthening hydration. The hybrid chemical sunscreen is clinically tested to prove its strong SPF50+PA++++ protection, and the texture melts into the skin without any greasiness, stickiness, and without leaving any white cast. Like all KAINE products, this product is also EVE vegan certified and packaged in PCR plastic, FSC certified paper, and soy-based ink.
What makes this product one-of-a-kind is its focus on also clinically testing its ability to resist being wiped off by sweat, making it ideal for application during the summer, for active users, and for those residing in hot, humid climates. Additionally, it contains 10ppm of natural skin cooling ingredients to help soothe the skin further.
[CLOSED] Limited Time KAINE Giveaway
[PROMO 1] claim 40EA sachet samples by KAINE with a purchase of
at least one KAINE

product from UMMA

🎁 Here are the gifts you can select by purchasing KAINE wholesale from UMMA:

– Rosemary Relief Gel Cleanser (1.5ml*20ea)
– Vita Drop Serum (1ml*20ea)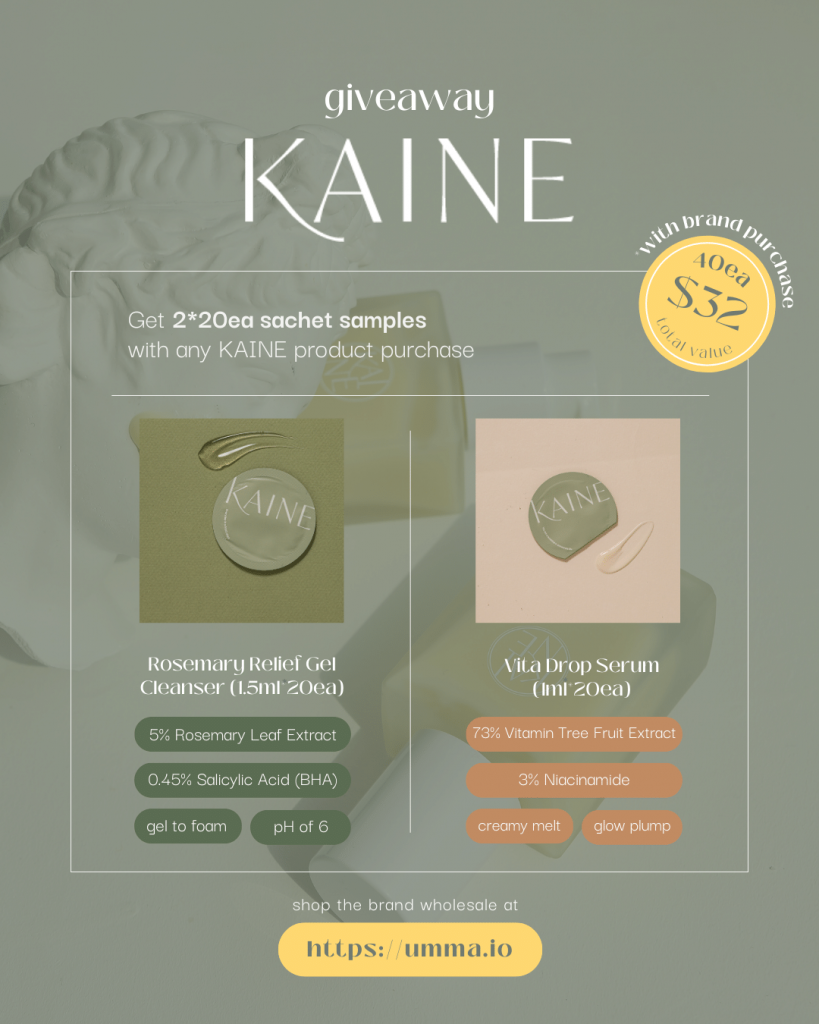 [PROMO 2] KAINE Green Fit Pro Sun (55ML*5EA) GIVEAWAY for any purchase from UMMA
[CLOSED] as of June 14, 2023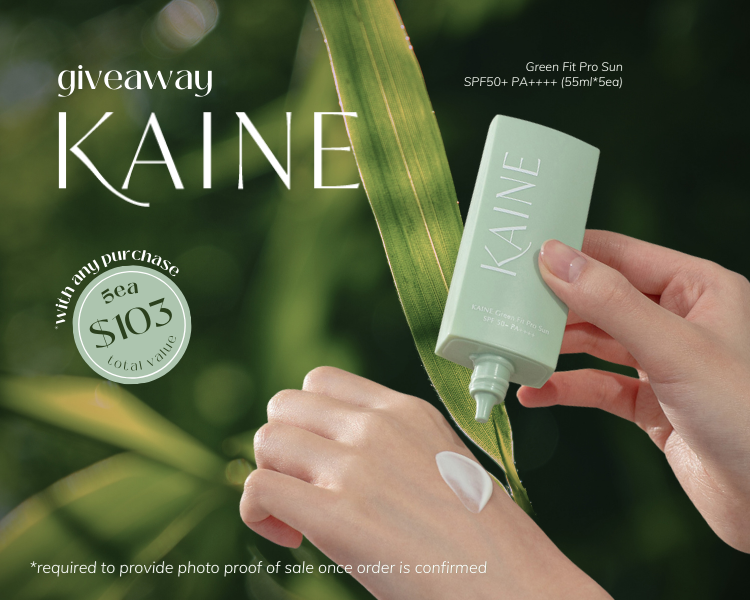 Shop your wholesale supply of KAINE from UMMA & claim your gifts now!
Why Get Your Wholesale Supply from UMMA?
UMMA is your favorite reliable Korean beauty & skincare wholesale provider, already shipping to over 94 countries around the world! We have over 120+ global, local, and cult favorite Korean brands that we hand-picked so you can skip the time-consuming research, sourcing, and delivery waiting.
In fact, we provide an even faster delivery service, called u-quick. This is how it works: we stock up on 2000+ best selling products in high demand around the world, and we ship them within 48 hours of confirming your order. These products can be found when you use the 'view u-quick' filter.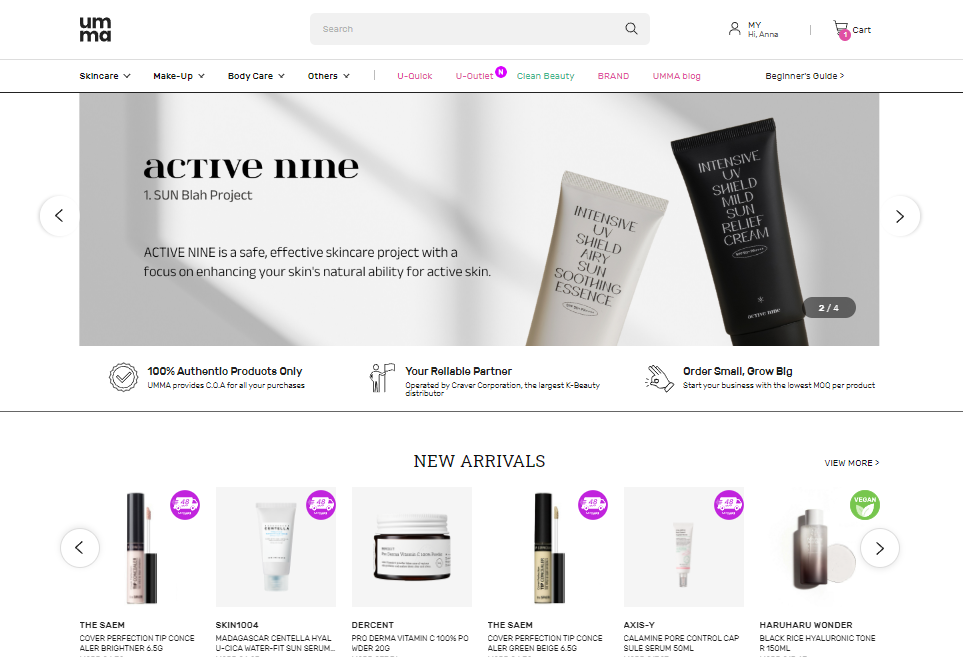 Furthermore, for every purchase, we provide a cash back program, called UMMA points, to continuously support the growth of our members.
You can also find more business support and exclusive brand giveaway opportunities to test new products in your market prior to making a purchase.
Lastly, we work hard (we really do!) to provide 1:1 sales and customer service, source products requested from you, and a plan a multitude of promotions for you to experience various kinds of dedicated support from us.
If all of this sounds like a good opportunity for you, don't hesitate to join our K-Beautiful family now and get a registration bonus. Don't miss out on the limited time only Active Nine freebie when you order! For more details about our service, check out our FAQ page.