LUOES is a new brand that is taking over the skincare industry one product at a time. With its philosophy of simple and natural skincare, devotees are not tired of raving about the brand. While LUOES focuses on self-care, it also emphasizes the environment. Packaged in a biodegradable paper, the brand stays true to its promise. You can find vegan-friendly LUOES products on wholesale for amazing prices on UMMA.
The two products offered by LUOES are the lip care balm and the tone-up cream. Both come in minimum packaging, which is environmentally friendly. Let us dive in to see these products in detail and understand why beauty lovers rave about the results.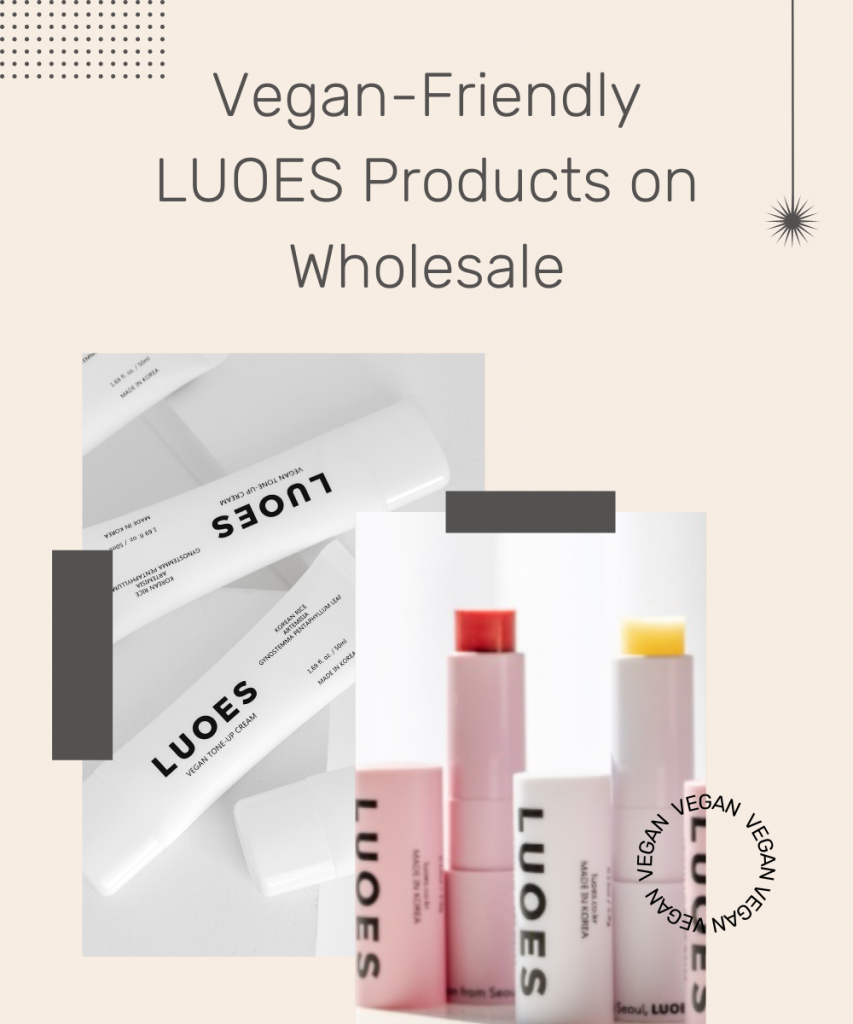 Vegan Lip Care Balm
The very first lip balm to be certified as vegan by Kolmar Korea. It has exfoliating functions that leave the lips feeling moisturized and well-nourished. The five different shades are natural which is why makeup lovers recommend the LUOES lip balm to all. According to reviews on Amazon, the Vegan Lip Care Balm helps with dry and discolored lips.
Vegan Tone-Up Cream
The Tone-Up Cream is certified by the France Vegan Certification Agency. Additionally, it is formulated with COSMAX, one of at least top three cosmetics manufacturers in Korea. And the main ingredient is Ha-dong rice, which is known to have several skin whitening properties and was famously used in the meals of Kings and Queens.
This rice extract makes the Vegan Tone-Up Cream by LUOES a trending product in the K-beauty industry. Reviews on Amazon rave about the multiple benefits of using this cream and instant brightening of the skin.
Get LUOES in Bulk from UMMA
Although it is a new brand, it has quickly taken over the skincare world with its unique and simple products. The lip care balm and tone-up cream are trending for all the right reasons. You can check out these and other great vegan cosmetics from Korea at our website.