MISSHA is the only Korean beauty brand that focuses on providing skin solutions directly addressed to problems by the customers. The philosophy that began 20 years ago with a small number now has a following of 10 million around the world. Take a look at the list of top sellers below and put your order in for MISSHA on wholesale at UMMA.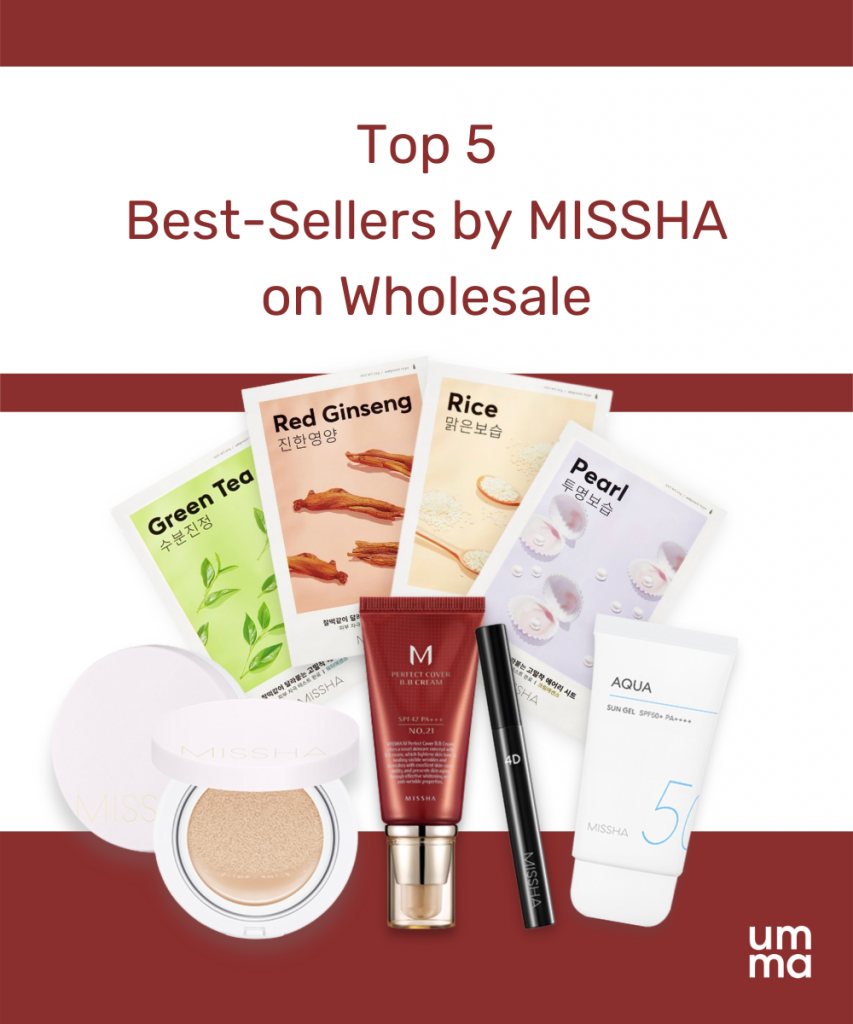 Every product of MISSHA is a result of thorough research and gradual development. Based on the technology of complete absorption of natural ingredients into the skin, the brand has made waves in the skincare industry.
Currently, the brand receives international attention and continues to develop skincare solutions to tackle modern problems. Although all the products have made their mark in the K-beauty industry, five products stand out.
Let dive into these five best-sellers by MISSHA:
Airy Fit Sheet Mask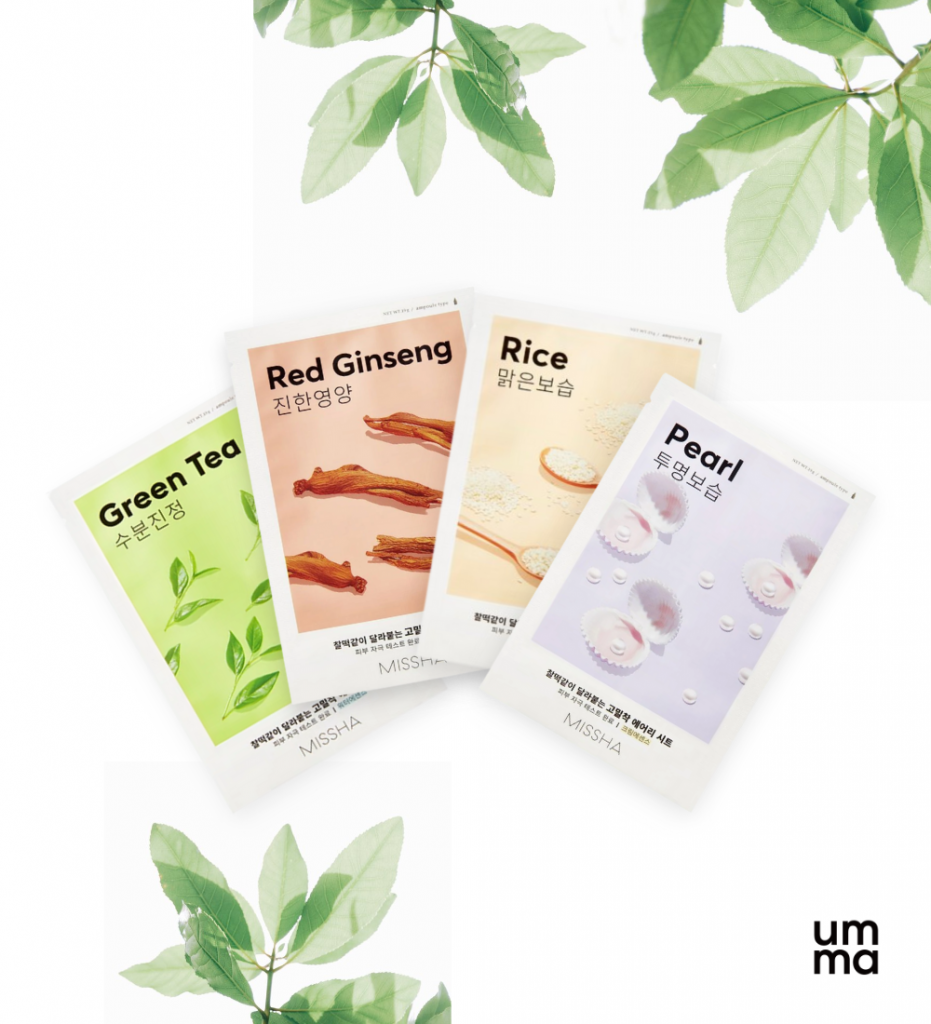 While all the fit sheet masks available by MISSHA have great reviews on both Amazon and Shopee, four masks have a higher repurchase rate. These are:
Green Tea
The Airy Fit Green Tea Sheet Mask targets dry skin and instantly soothes, brightens, and nourishes the skin. 'The cooling effects of green tea on the skin are ideal after a tiring day', says a skin enthusiast on Amazon. 'It leaves the skin feeling refreshed and alive', says another.
Red Ginseng
Ideal for sensitive and weak skin, red ginseng targets sensitivities and other skin problems. Filled to the brim with nutrients, Red Ginseng Airy Fit Mask is great for skin replenishment. Of many reasons, this is one reason why it's a best-seller.
Rice
As opposed to weaker skin, the Rice Airy Fit Mask is ideal for tough skin. The nutrients of rice penetrate the skin barriers providing it with nourishment, softness, and radiance. Since the discovery of the benefits of rice, skin enthusiast have been on the lookout for the best rice products, and this one stands out.
Pearl
The Pearl Airy Fit Sheet Mask by MISSHA is in high demand for its pearly-white brightening effect on dull skin.
Magic Cushion Cover Lasting SPF50+ PA+++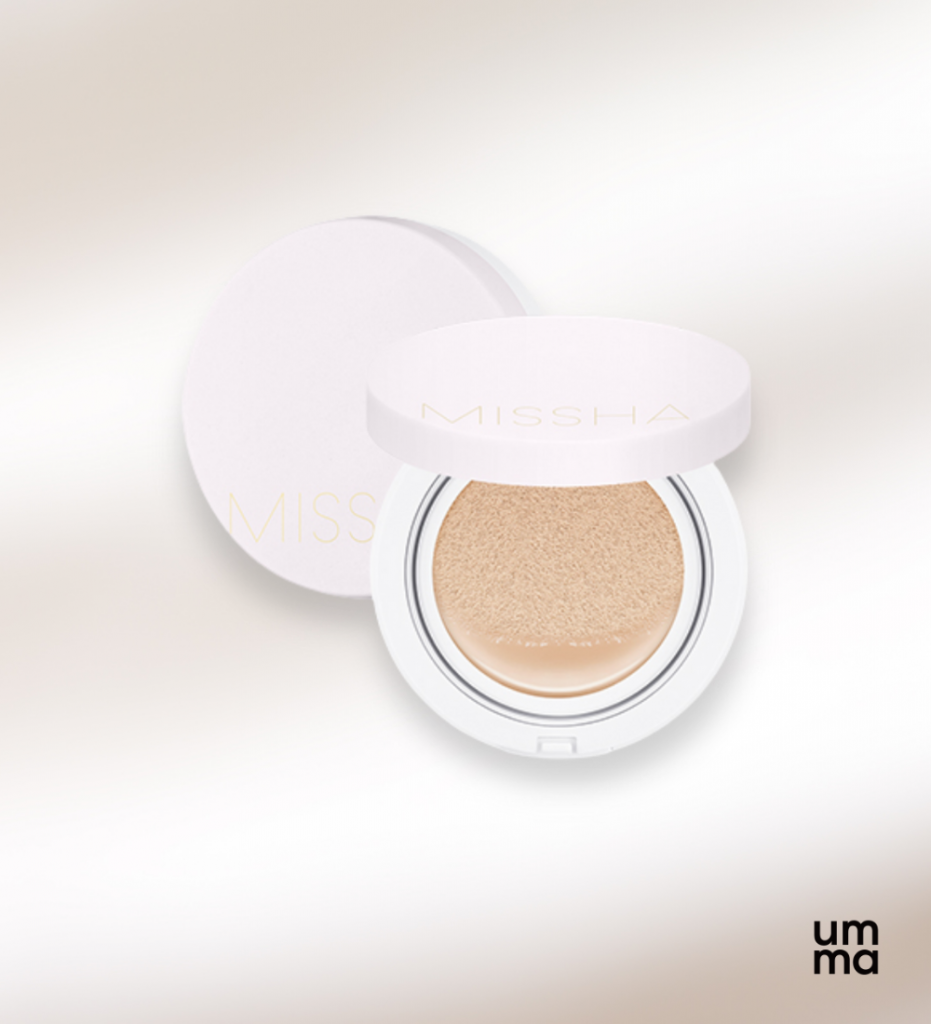 The Magic Cushion is famous for its long-lasting abilities and leaving the skin looking fresh for hours! Just a small amount applied to the skin gives a semi-matte finish. One unit lasts longer than the average compact because of its adhesive capabilities. Rich with vegetable extracts and a new sponge, this product has reached a new level of demand in the makeup industry.
M Perfect Cover BB Cream SPF42 PA+++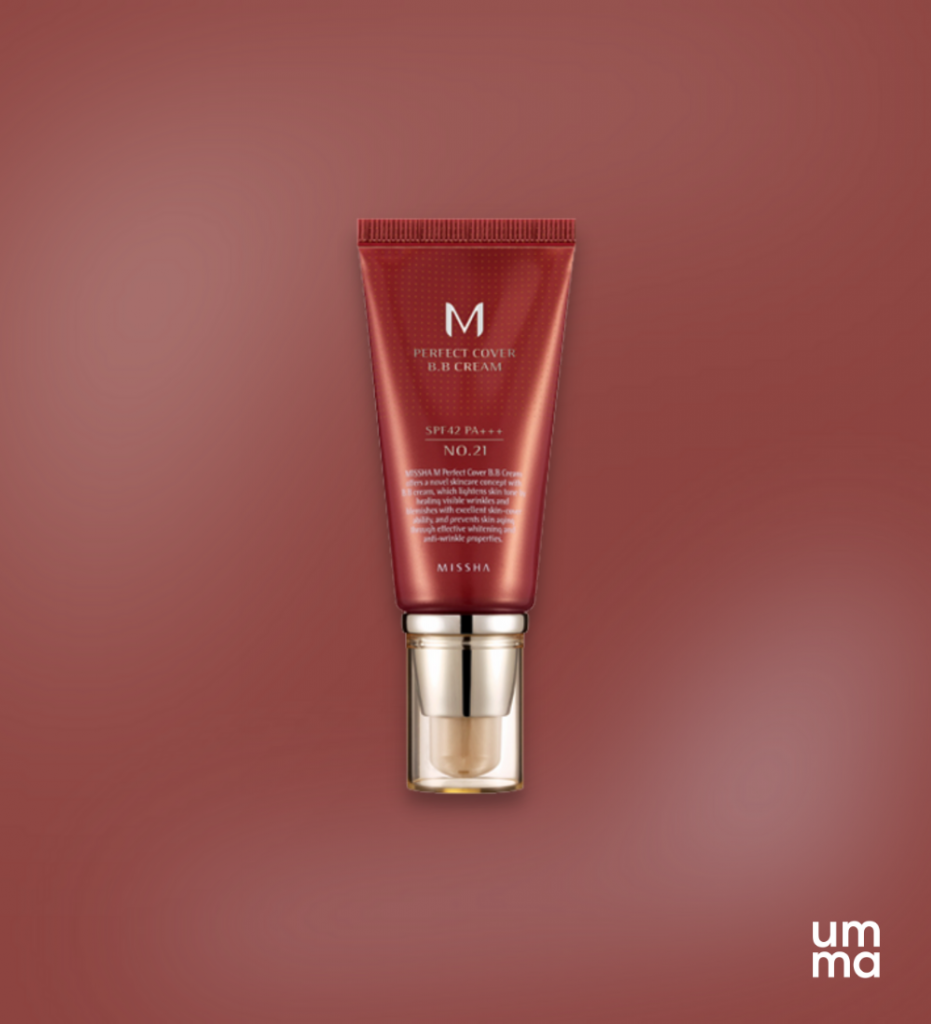 Between 2019 and 2020, this M Perfect Cover BB Cream has been number one! MISSHA has sold over 10 million BB creams making the brand international. Apart from being a BB cream that provides perfect coverage, the cream also includes collagen, peptides, ceramide, and hyaluronic acids.
The use of cosmetics that help the skin heal is a concept introduced to the K-beauty industry by MISSHA. Since this is a high-demand product, all makeup artists rave about this BB cream and recommend it further. The demand for this BB cream is still on the rise so this is a good time to invest in your beauty business.
All Around Safe Block Aqua Sun Gel SPF50+ PA++++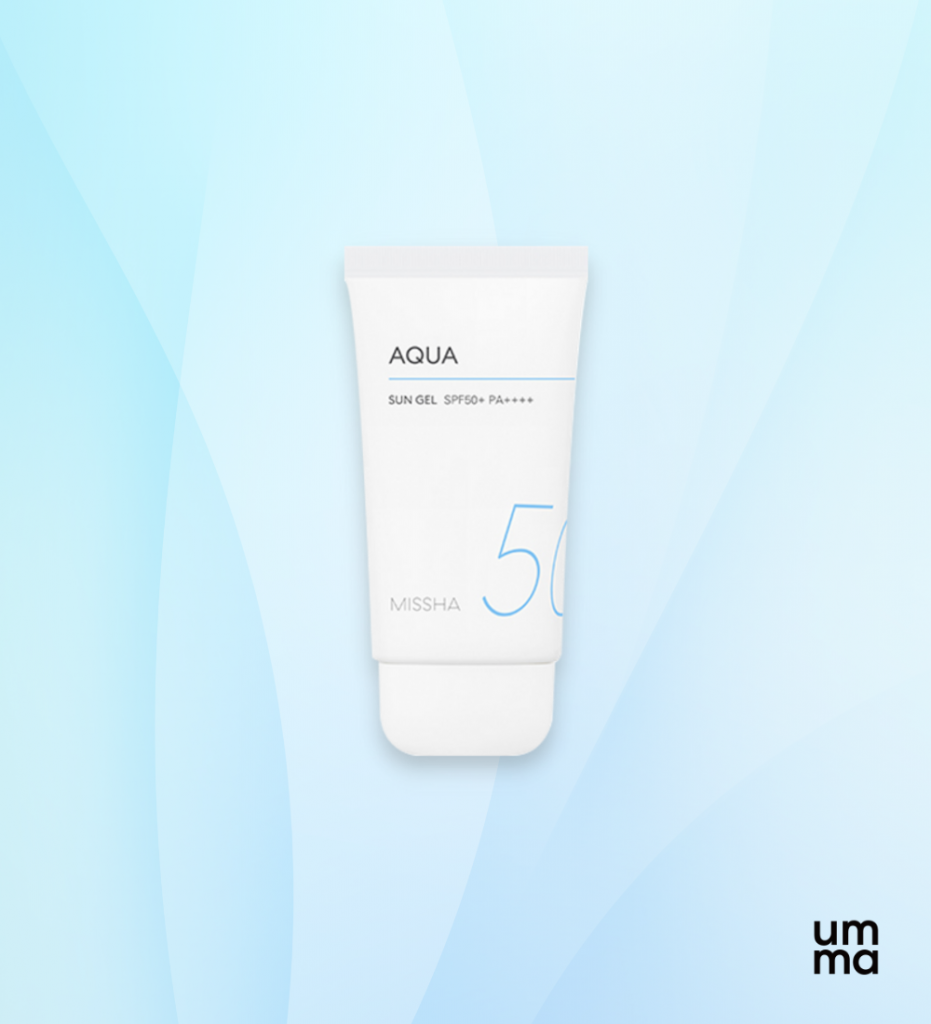 This sunblock is for those who are unsure what suits their skin, because the All-Around Safe Block Aqua Sun Gel is water-based. This means that it does not irritate the skin, is light and absorbent. Perfect for all skin types and easy to use. Skincare influencers recommend applying a small amount at the end of every morning skincare routine.
4D Mascara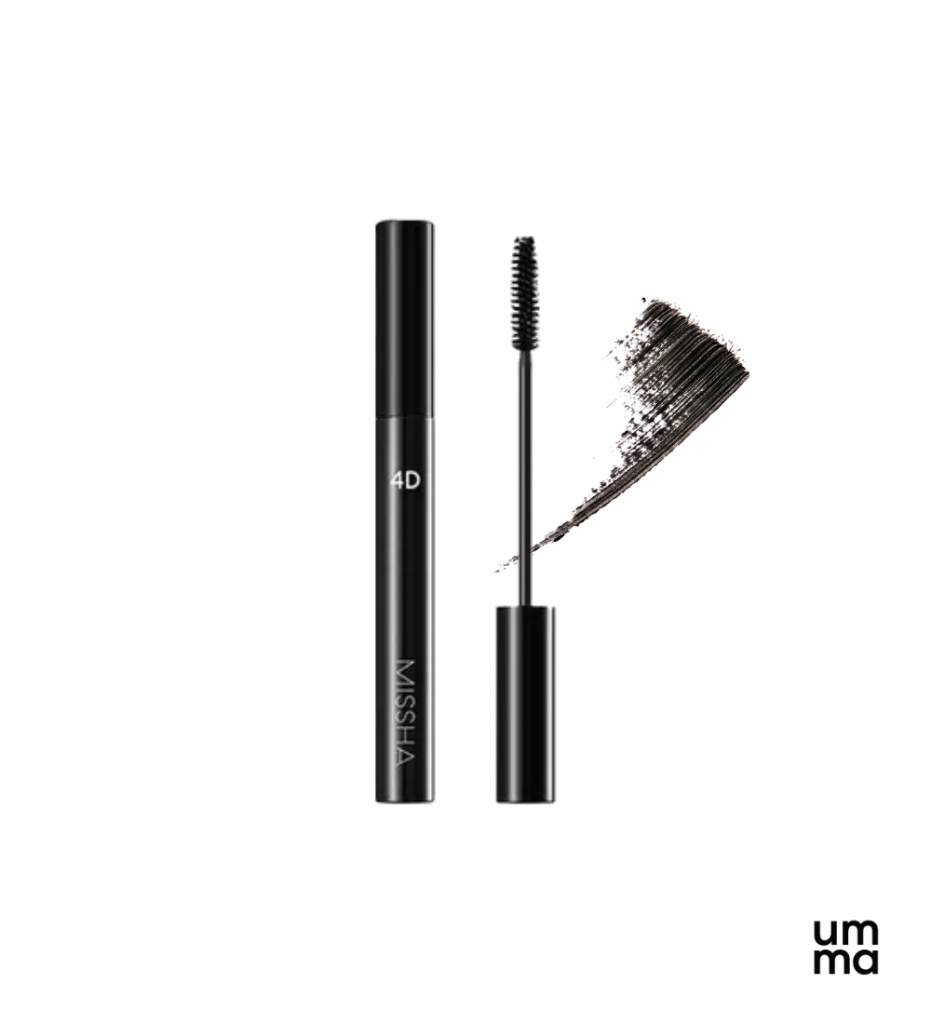 Smudge-free mascara is hard to find. So, the 4D Mascara by MISSHA brought top game to the competition, and is sought after by many. It is made using natural ingredients that target every single strand of lashes. Being water-resistant, it is long-lasting and does not irritate the eyes. According to makeup enthusiasts, the 4D mascara by MISSHA does the job of all high-end mascaras at half the price!
Get MISSHA on Wholesale!
These timeless best selling MISSHA items are available for wholesale on UMMA. Most of these products are available for U-Quick 48 hour delivery, which is our exclusive quick shipping service. Upon confirmation, we ship your order within 48 hours!