Pyunkang Yul believes in using minimum ingredients to treat the root cause of skin problems. The makers of this brand has a rich history of treating atopic skin disorders through the Pyunkang Oriental Medicine Clinic. They branched out using the heritage of recipes from the clinic to create a natural, minimalistic skincare brand for those looking for safe, but real skincare results. If you haven't already heard, Pyunkang Yul is one of the hottest rising 'clean' brands in the K-Beauty scene, and worth the investment. You can get best selling products by Pyunkang Yul and other top brands on wholesale at UMMA.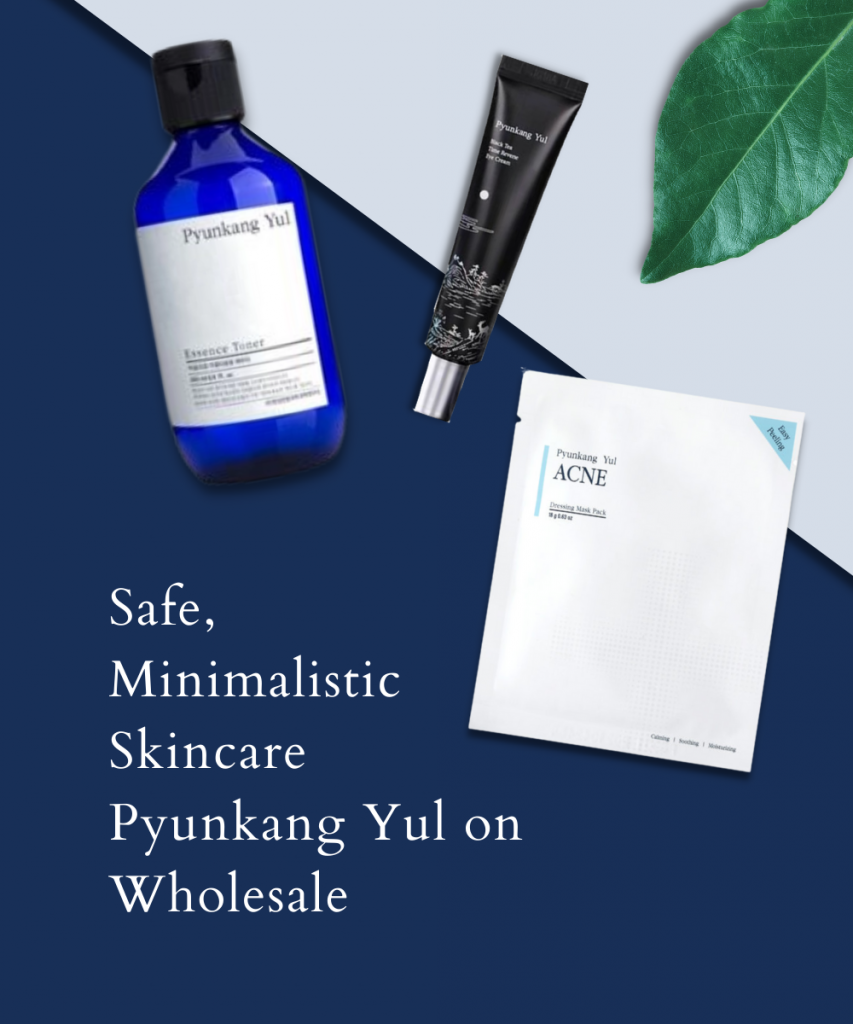 Basic Line (Blue Label)
Essence Toner
The Essence Toner contains an incredibly low number of seven ingredients, and each are highly effective. The expression 'less is more' works for the case of this best seller. Reviews rave about the effect of this mild, essence-like toner on managing acne and improving skin tone and texture. It also helps to enhance the effects of the next skincare steps.
Moisture Cream
Reviewers with oily, acne-prone skin especially have great things to say about this Moisture Cream. A light but highly hydrating daily gel cream that contains very little that can irritate the skin. This product brings a clean, calming, hydra-plumping results for all users.
Black Tea Time Reverse Eye Cream
The Black Tea Eye Cream is rich in fermented black tea, mulberry extract, and many other highly effective natural ingredients. Together, these ingredients help to brighten skin and diminish wrinkles. It also soothes, revitalizes, and moisturizes. The main focus is to target fine lines, dark circles and under-eye bags. But, this one-for-all cream can also be used to target fine lines around the mouth, neck, and forehead.
Acne Dressing Mask Pack
The Acne Dressing Mask Pack contains four patches soaked in essence to focus-target trouble at all stages, even acne breakouts. One customer claims this product is the go-to item for emergency kill of acne as it works quickly and effectively. Another one experienced its long-lasting effects for several days after application.
Source your Pyunkang Yul stock at UMMA!
At UMMA, you get the bestselling and trending Korean beauty products. We do the hard work of selecting and handpicking only the best products a brand has to offer. This has helped thousands of our members save time and effort, and you can benefit from this too. Visit our website today and get in touch for the best offers of Pyunkang Yul on wholesale.