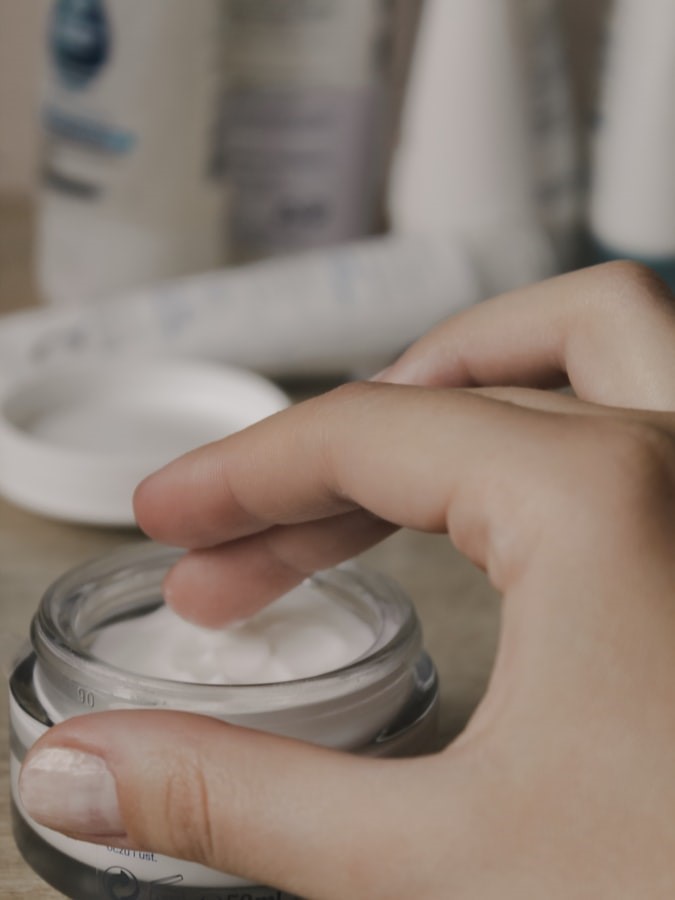 Game of Thrones warned us that winter was coming, and it's finally here. Winter brings us cozy sweaters, snowball fights, and hot chocolate, but it can also wreak havoc on our skin. Everyone knows that the secret to soft and smooth skin in winter is moisture, and lots of it, but let's face it – no one likes putting on thick, gloppy cream.
Fortunately, moisturizing no longer depends on thick creams that sit on your skin without absorbing. Korean beauty has revolutionized skincare, making it a calming routine instead of a burden. With ingredients like snail mucin, cica, and green tea extract, Korean moisturizers hydrate and sooth dry, flaky skin without feeling like a mask. Quick absorption and amazing results make Korean beauty moisturizers some of the best on the market. Check out our top 7 picks below!
1. COSRX : Hydrium Triple Hyaluronic Moisture Ampoule
Our Pick For: Best Korean Moisturizer for Dehydrated Skin
Those with dehydrated skin can call this their miracle product since it uses different molecular strengths of hyaluronic acid to penetrate the skin and give it a plumping effect. In addition to attracting water from around you, this ampoule uses panthenol (aka Vitamin B5) to moisturize your skin as well as repair it. PHAs are used as gentle exfoliants to make sure that your skin is smooth, and even help to maintain and repair the skin barrier!
The serum texture is quick to absorb into the skin and doesn't leave a sticky or greasy residue, making sure that you're left both, comfortable and hydrated!
2. Innisfree : Green Tea Balancing Cream EX
Our Pick For: Best Korean Moisturizer for Combination Skin
This moisturizer is infused with Beauty Green Tea, a specific type of green tea developed on the island of Jeju. Unlike the standard green tea which is used for drinking purposes, this was cultivated with hydration in mind.
Ingredients like shea butter and glycerin for hydration, Ascorbic acid for brightening, Lactic acid for exfoliation, and Camellia Sinensis leaf extract (green tea) for soothing and as an antioxidant, make this the perfect product for combination skin since it targets multiple issues for healthy, balanced skin.
This is excellent for those who hate to moisturize since the texture is soft and the lightweight cream sinks into the skin immediately. Users get hydration without the slick feeling, an advantage that is common with Korean skincare products.
3. Pyunkang Yul : Moisture Ampoule
Our Pick For: Best Korean Moisturizer for Oily Skin
Do you sweat off your makeup an hour after you painstakingly put it on? If so, this ampoule is for you. For oily skin, simpler is better. The Pyunkang Yul Moisture Ampoule is made with only 6 ingredients since the brand's philosophy is to cut out fillers and unnecessary ingredients. This means no more artificial fragrance that irritates your oily skin and makes you break out, and definitely no more ingredients that are just there to make the product feel better (texture-wise).
With this ampoule, what you see is what you get, and what you get is a one-stop shop for your oily-skin needs. The main ingredient, Coptis Japonica Root Extract that makes up more than 90% of the formula, is an antioxidant that is extremely soothing and hydrating.
While this is pretty tacky on application, it quickly melts into the skin, resulting in a smooth finish and bouncy texture. Rub your hands together to warm them up and press the gel until it is completely absorbed. Prepare to be amazed when your skin remains hydrated and that pesky sebum finally gets under control.
4. Dr. Jart+ : Teatreetment Moisturizer
Our Pick For: Best Korean Moisturizer for Congested Skin
This non-comedogenic, lightweight moisturizer is our top pick for congested skin. Those with oily skin, excess sebum, and clogged pores will benefit from this greatly, since it is uses three main ingredients to target these issues – niacinamide, tea tree leaf oil, and salicylic acid.
Salicylic acid, a BHA, cleanses the skin, unclogs pores, and is an excellent ingredient for acne-prone skin. Tea tree leaf oil and niacinamide both have balancing properties and help reduce the production of excess sebum. Because spots on the skin can have various pH levels, this moisturizer uses 3 different tea tree extracts and targets alkaline, acidic, and neutral spots.
While this product targets blemishes, it also makes sure not to dry out the face. Ingredients like aloe, allantoin, centella asiatica extract, glycerin, ceramide NP, and phospholipids make sure that your skin stays hydrated. The formulation also includes antioxidants like green tea and witch hazel extract to promote skin healing.
5. It's Skin : Aloe Relaxing Cream
Our Pick For: Best Korean Moisturizer for Irritated Skin
Aloe and cucumber extract make this moisturizer an especially relaxing one since it both hydrates and soothes dry and irritated skin. The presence of watermelon fruit extract, a rich antioxidant, ensures that the skin is protected from environmental damage while nourishing the skin with minerals, amino acids, vitamins, etc.
In addition to aloe and cucumber extract, persea gratissima fruit extract is used for soothing properties, while a host of hydrating ingredients like glycerin, butylene glycol, and trehalose moisturize the skin. The ingredient list for this product is much shorter, but this is exactly what is needed for irritated skin. Whether it's contact-based irritation, or irritation resulting from using one too many exfoliating products, this moisturizer will give your skin a break to recover from the damage. In the meantime, it will hydrate and soothe the skin.
6. Innisfree : Nourishing Cream With Ginger Honey
Our Pick For: Best Korean Moisturizer for Dry Skin
No matter how dry your skin is, this product is sure to rescue it. It has a whipped consistency, and the smooth, rich cream glides over the skin, spreads evenly, and creates a barrier over the skin to protect it from transepidermal water loss.
The star ingredients in this formulation are ginger and Jeju canola honey, which combine to make Giney Complex. This mixture is perfect for nourishing and protecting skin that is extremely dry and compromised because of external stressors.
Ginger extract and tocopherol are both antioxidants that help with environmental damage and UV protection. Glycerin, squalene, honey extract, butylene glycol, and palmitic acid all help to deeply hydrate the skin, making this the ideal moisturizer for dry skin.
7. Etude House : Moistfull Collagen Cream
Our Pick For: Best Korean Moisturizer for Mature Skin
This list wouldn't be complete without a recommendation for those with more mature skin. This smooth gel-like cream transforms the skin by injecting it with moisture (without needing actual injections) and leaves the skin looking firm yet bouncy. Like Botox (but in a jar), the effect of this cream is evident upon application.
This dewy and youthful look is achieved through a combination of ingredients, one of which is Hydrolyzed Collagen. Because it is full of peptides, it is an excellent humectant and moisturizer. Combined with ingredients like Butylene Glycol, Hydrogenated Lecithin, and Betaine, this product provides moisture that lasts for hours and helps the skin look youthful, bouncy, and dewy.
Why Korean beauty moisturizers?
K-beauty has taken the world by storm and is now more popular than ever. With their trending ingredients, innovative formulas, mainstream success, and undeniable results, they are not going anywhere anytime soon.
From K-beauty trend challenges to increased exposure on social media, the industry is booming, and Korean skincare is taking over many markets. Western skincare is supplemented with Korean skincare, and is sometimes entirely replaced with Korean skincare, especially with the increased popularity of the Korean 10-step skincare routine.
This is where UMMA comes in – as a K-beauty wholesale e-commerce stop, we can provide you with
Popular K-beauty brand items at wholesale prices
Items from up-and-coming new brands that your customers are sure to love
Insight into the wholesale cosmetic industry in general
Whether you're a big chain looking to buy inventory or a small-scale cosmetic business that wants to test out the waters, we've got you covered. Even if you're looking to ask questions about wholesale businesses and cosmetic businesses, we're here with useful replies and insight into the industry.
In addition to sourcing and distribution, we also provide marketing support to help your busines be the best it can be. Our services can provide a one-stop solution to all of your product and marketing needs, with discounts and deals available for UMMA members.

Learn about our products and register now for a registration bonus you can use on your first purchase.