Many vegan skincare brands focus on providing natural plant-derived solutions for healthier skin. But clean beauty goes beyond just skin health. Herbloom is a Korean skincare brand that was created with concerns that go beyond just beauty on the outside.
The brand provides healthy product choices that is not only mild and effective, but also helps you choose a lifestyle that protects the animals and the environment as well. All products are created with as much raw, natural ingredients, hypoallergenic, 100% vegan and cruelty-free, and packaging with reduced plastic use.
Here are some of the best sellers by Herbloom, and information about our limited time giveaway available now (August 2023) with any wholesale purchase. Read on or sign in for more information!
BEST ✨ Calming Days Vegan Sunscreen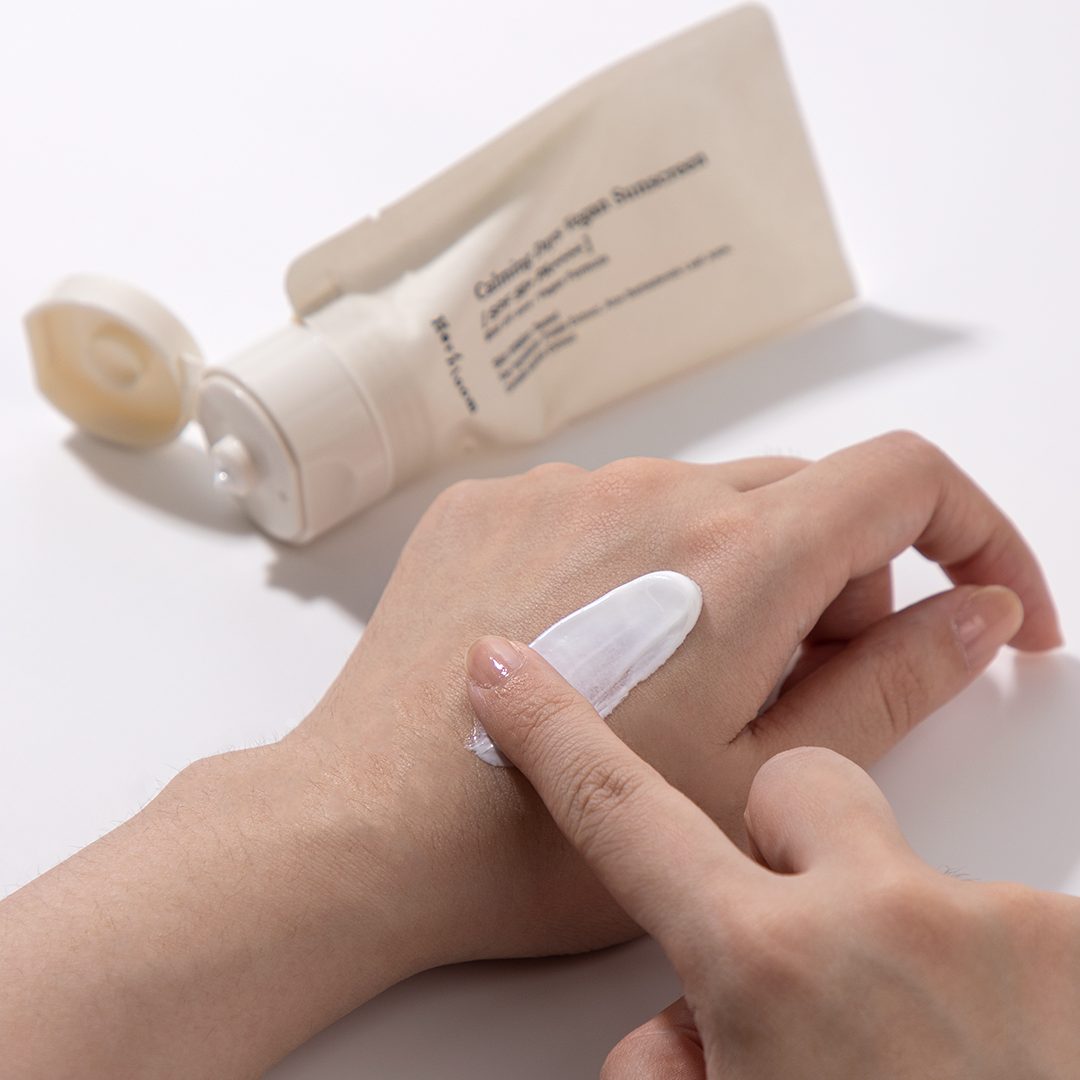 This soothing chemical sunscreen is the perfect choice as your daily protection. It is a non-sticky, lightweight sunscreen that leaves no white cast. It contains your favorite ingredients, Aloe Vera, Centella Asiatica, Niaciamide and Adenosine. Clinically tested for hypoallergenic, and certified vegan and cruelty-free.
[Closed] Limited Time Giveaway of HERBLOOM Calming Days Vegan Sunscreen!
For a limited time only, we are providing giveaway items by HERBLOOM with a wholesale purchase from UMMA. But they run out quickly, so hurry and claim these gifts while we have them in stock!
[With Any UMMA Purchase] claim up to total value of $111 (5ea*50ml) Calming Days Vegan Sunscreen with any wholesale purchase from UMMA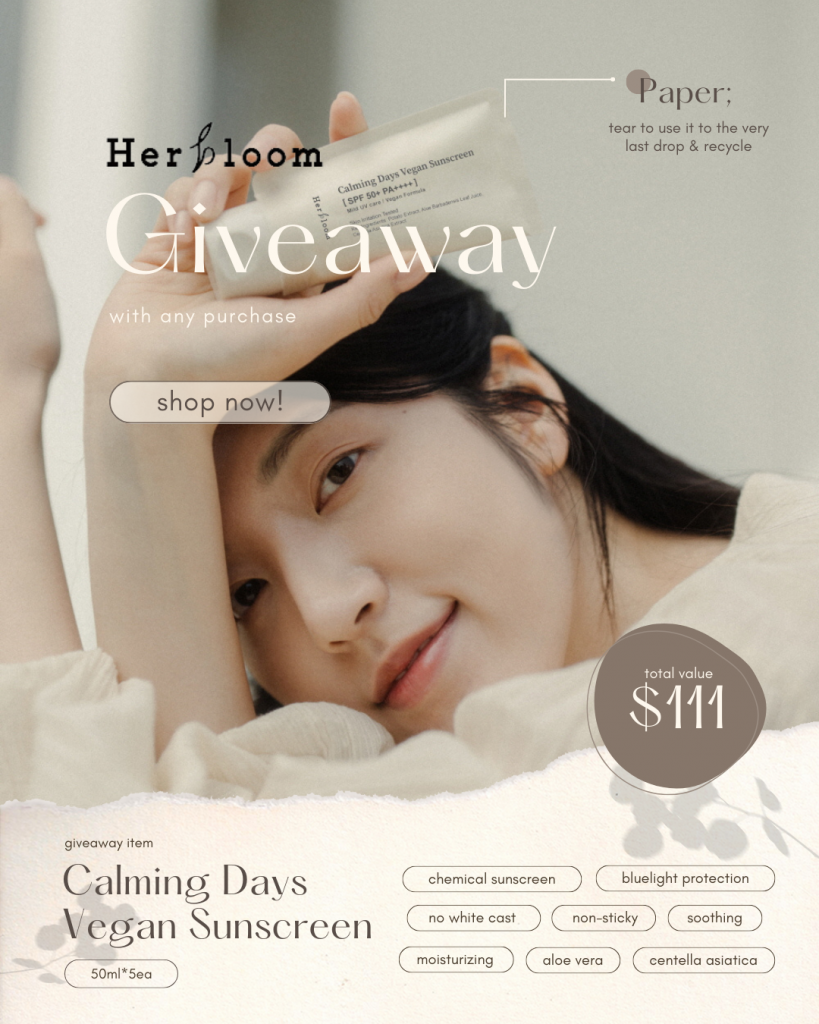 Shop your wholesale supply of Korean Skincare like HERBLOOM from UMMA & claim your gifts now!
And here are some more best selling products by HERBLOOM!
BEST ✨ Kombucha Plant Biome Serum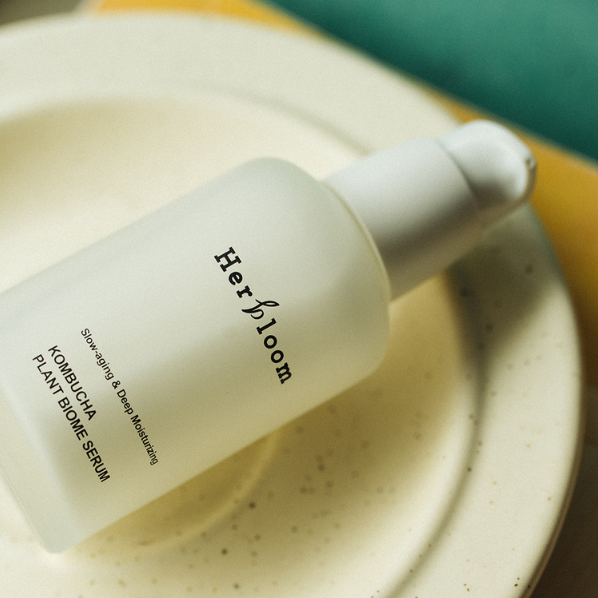 Formulated with 100% naturally derived ingredients (10.79% organic), this skin barrier strengthening Biome Serum contains Black Tea Ferment, Centella Asiatica, Ceramide NP, and Cannabis Sativa Seed Oil extracts. Vegan protein and fatty acids help provides concentrated nourishment and deep moisturization.
The light, creamy serum melts into the skin to provide mutiple benefits, such as deep skin hydration, and improvements in skin tone and texture. It reduces inflammation by strengthening the skin barrier, and encourages natural healing to improve skin elasticity.
BEST ✨ Veggie Vitamin Ampoule(Serum)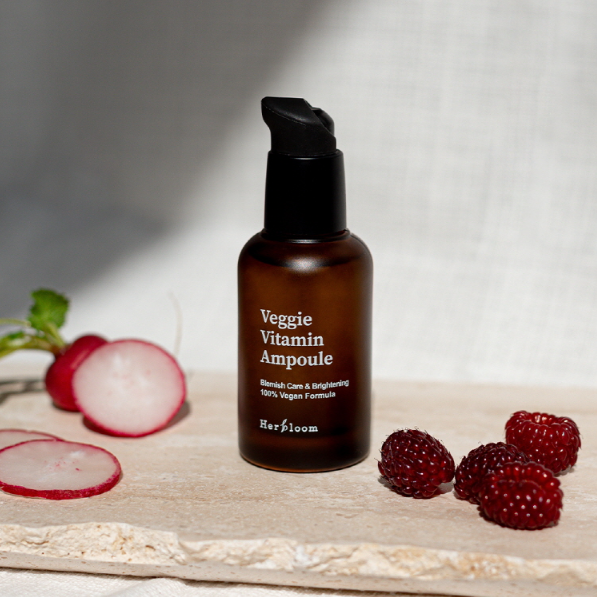 This Vitamin C + Collagen serum contains 91% naturally derived ingredients, including Hippophae Rhamnoides Water, Apple Fruit Extract, Rosa Damascena Flower Oil, plant-derived Collagen, Tocopherol and Niacinamide. These amazing ingredients work t o brighten and hydrate the skin, stimulate collagen synthesis, and improve overall skin tone and texture. The formula also works to fade and prevent hyperpigmentation.
Get HERBLOOM wholesale & other best seller Korean cosmetics from UMMA!
Now counting shipment to over 104 countries around the world, UMMA is your favorite Korean skincare, makeup and haircare wholesale supplier. Our U-Quick (in stock) selection ships within 48 hours of order confirmation, and you can also find extra discounted items on U-Outlet. Sign up and sign in to shop from over 120 best Korean cosmetics brands and grow your business with our support!