Among the existing skincare ingredients, acids have become a hot topic among the beauty community. Why? From AHAs to BHAs to PHAs, these powerful ingredients are famously known to help clear up acne, brighten skin tone and texture, and much more. So, if you're looking to add some acid power to your skincare stock, read on for a rundown of the different types of acids and their benefits. Plus, find out where to buy acid-based skincare products wholesale to stock up for your business.
Why are Skincare Acids becoming so popular?
There has been a growing trend of using acids for caring for the skin on the face, hair, back, even under your arms recently. Acids, also known as alpha hydroxy acids (AHAs), beta hydroxy acids (BHAs), and polyhydroxy acids (PHAs), are a group of ingredients that can be derived from both natural and skincare technology sources. Acids are prevalent because they have a number of benefits for the skin.
In addition to being used in cleansers, toners, and serums, acids are also commonly found in at-home chemical peels. These peels use a higher concentration of acids to exfoliate the skin and improve the appearance of wrinkles, fine lines, acne, acne scarring, hyperpigmentation and dark spots, even bad odor. Given the many benefits of acids, it is no wonder that they have become so popular in recent years.
Best Way to Apply
Acids can be applied once or twice a day or once a week, depending on the strength of the product. However, starting with small application of gentler acids, gradually increasing the amount is generally recommended to build tolerance without irritating the skin. AHA, BHA and PHA are all different types of acids that can be used for various purposes.
PHA is a gentler acid that can be used for sensitive skin. All these acids can be applied at night or during the day, depending on the person's preference and skin type. For example, those with dry skin may want to apply during the day, while those with oily skin may want to apply at night.
Three Categories & The Acids Within Each Family
Following are the three categories of acids and the acids within each family:
AHA
Some famous AHA (or Alpha Hydroxy Acids) include glycolic acid, lactic acid, mandelic acid, and citric acid. This group of acids are water-soluble and derived from plants or animals and used to exfoliate the skin.
AHAs break down the bonds between dead skin cells, allowing them to be sloughed off more easily. They work best for caring for the complexion of the skin by treating melasma, post-inflammatory hyperpigmentation, improving the appearance of wrinkles and brightening your skin.
However, AHAs are known to make skin sensitive to the sun, so it is recommended you wear sunscreen after use, especially in the daytime.
BHA
The most common (and most popular) type of BHA, or Beta Hydroxy Acid, is salicylic acid. It has become famous for treating acne, as they can help to unclog pores and reduce inflammation.
BHAs also are used to exfoliate the skin and can share the same benefits as AHAs. However, the difference is BHAs are oil-soluble, so they can reach deeper into the pores to remove dead skin cells and excess oil. Unlike AHAs, BHAs does not work by promoting the shedding of dead skin cells which work to brighten the skin. They are a peeling agent with antibacterial properties, which makes it more ideal for acne care.
PHA
PHAs, or Poly Hydroxy Acids, are a type of exfoliating acid that's becoming increasingly popular nowadays, and for good reason. PHAs are essentially AHAs but bigger in molecular size, allowing them to penetrate the skin less and work more slowly, making them gentler than AHAs. PHAs also do not affect the skin in a way it makes them more sensitive to sunlight.
Due to their gentler nature, PHAs are ideal for sensitive skin and those with rosacea or eczema.
How are the Three Categories Different?
Following are the key differences between the three categories of Acids:
Skin Penetration Level:
AHAs are the most commonly used type of acid in skincare. They are typically derived from fruit or milk sugars, and they work by exfoliating the top layer of skin. This can help to improve the appearance of fine lines, wrinkles, and pigmentation.
BHAs have gained popularity because of its acne fighting and anti-bacterial properties. They work by penetrating deep into the pores to reduce inflammation and decongest the skin.
PHAs are similar to AHAs but are larger molecules so they are the least penetrating of the three. This makes them a good option for people with sensitive skin who cannot tolerate AHAs.
Acids for Each Skin Type:
AHAs are water-soluble and are less irritating than other acids. They are often used to treat dryness, fine lines, and uneven skin tone.
BHAs are oil-soluble and ideal for treating acne-prone skin. They can help to unclog pores and reduce inflammation.
PHAs are a newer type of acid that is gentle enough for sensitive skin. They provide many of the same benefits as AHAs, but they also help to protect the skin from environmental damage.
Ultimately, the best acid for your skin will depend on your individual needs. However, all three types of acids can be beneficial for keeping the skin healthy and looking its best.
Top 6 Most Popular Korean Acid Skincare
Best AHA Product – JUMISO Yes, I Am Toner AHA 5%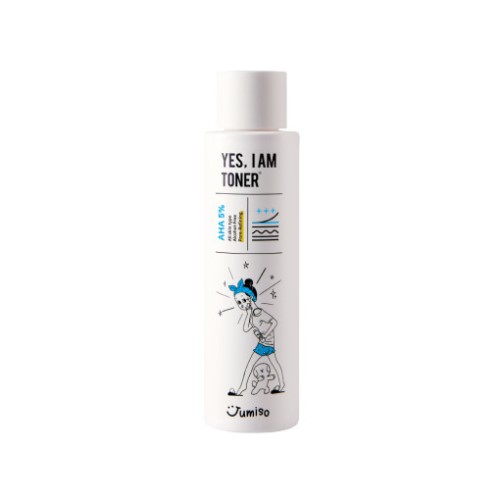 JUMISO Yes I Am Tones AHA 5% has quickly become a customer favorite for its ability to brighten and even out skin tone. This powerful serum contains 5% AHA to slough away dead skin cells and reveals brighter, more radiant skin.
Customers love this toner because it is gentle enough for daily use yet potent enough to produce visible results. It is also free of artificial fragrances, parabens, and sulfates, making it an excellent choice for those with sensitive skin.
Best BHA Product – BONAJOUR Eggplant Daily BHA Toner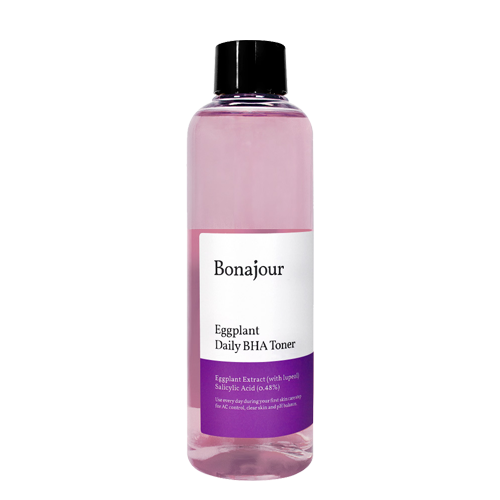 There's nothing quite like a good daily toner to give your skin a much-needed refresher, and the BONAJOUR Eggplant Daily BHA Toner is one of the best on the market. This vegan exfoliating toner uses 84.43% eggplant extract and salicylic acid to remove dead skin cells, wash away impurities and sebum, and balance skin's pH condition for a clear, smooth, and soft skin.
Customers praise the unique use of eggplant extract known to provide great skincare benefits in combination of salicylic acid to fix breakout prone skin, as well as dehydration.
Best PHA Product – AXIS-Y PHA Resurfacing Glow Peel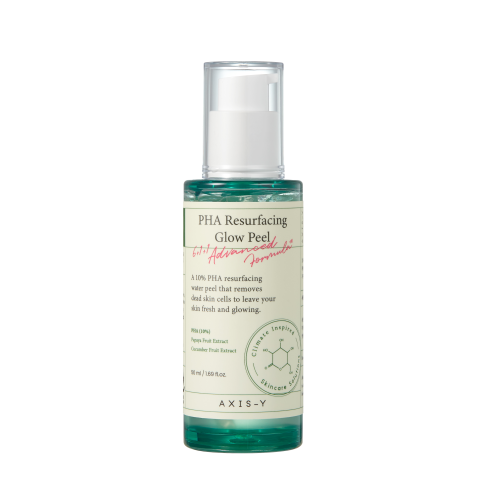 One of the newer additions to AXIS-Y's 6+1+1 skincare line, this extra gentle PHA glow peel is perfect for those with sensitive skin or those just starting to get into chemical exfoliants. This gel-water formula contains 10% PHA for gentle skin clearing and 5 different fruit and vegetable extracts, such as cucumber, papaya and centella asiatica to soothe and nourish skin to reveal a healthy glow.
Reviewers compliment this product for effectively peeling without irritating the skin or having any lingering tightness after use. As PHA peels are ideally for those with sensitive skin that is easily irritated, this product is highly recommended for those that are looking to add a gentler exfoliator in their daily skincare routine.
Best AHA/BHA Product – COSRX AHA/BHA Clarifying Treatment Toner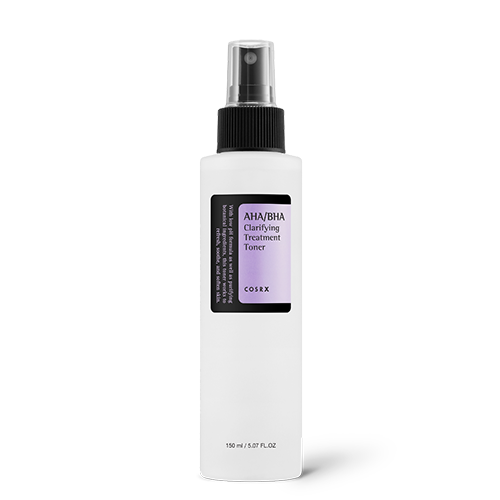 COSRX AHA/BHA Clarifying Treatment Toner is a popular product among skincare enthusiasts looking for an effective way to combat blackheads, whiteheads, and other types of blemishes. The product features a unique blend of ingredients that includes both AHAs and BHAs. These compounds work together to exfoliate the skin, unclog pores, and brighten the complexion.
Furthermore, customers appreciate that the toner is free from harsh chemicals and artificial fragrances. As a result, it is gentle enough for use on sensitive skin.
Best AHA/BHA/PHA Products
SOME BY MI AHA BHA PHA 30 Days Miracle Toner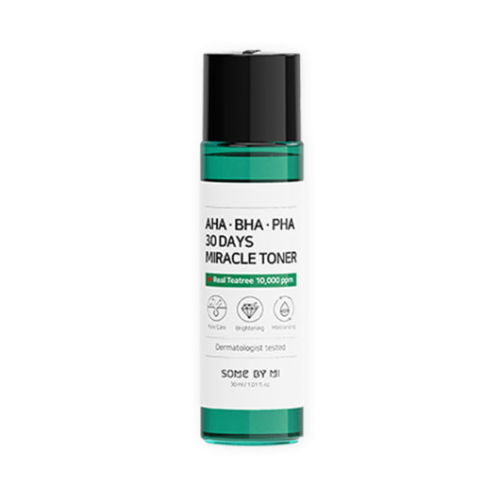 SOME BY MI's AHA BHA PHA 30 Days Miracle Toner is the holy grail of acne care toners for oily/combination acne-prone skin. This product is short from an actual miracle that exfoliates, hydrates, and brightens the skin, and moreover has shown real results preventing acne and treating acne scars. The unique blend of acids helps to dissolve dead skin cells, while the added BHA and PHA help to prevent breakouts and protect against environmental stressors.
Customers love this product because a few drops with consistent care, you can see visible improvement. The mild tea tree oil scent and hydrating effect also add to the positive experience of this toner.
TIA'M AC Fighting AHA BHA PHA Toner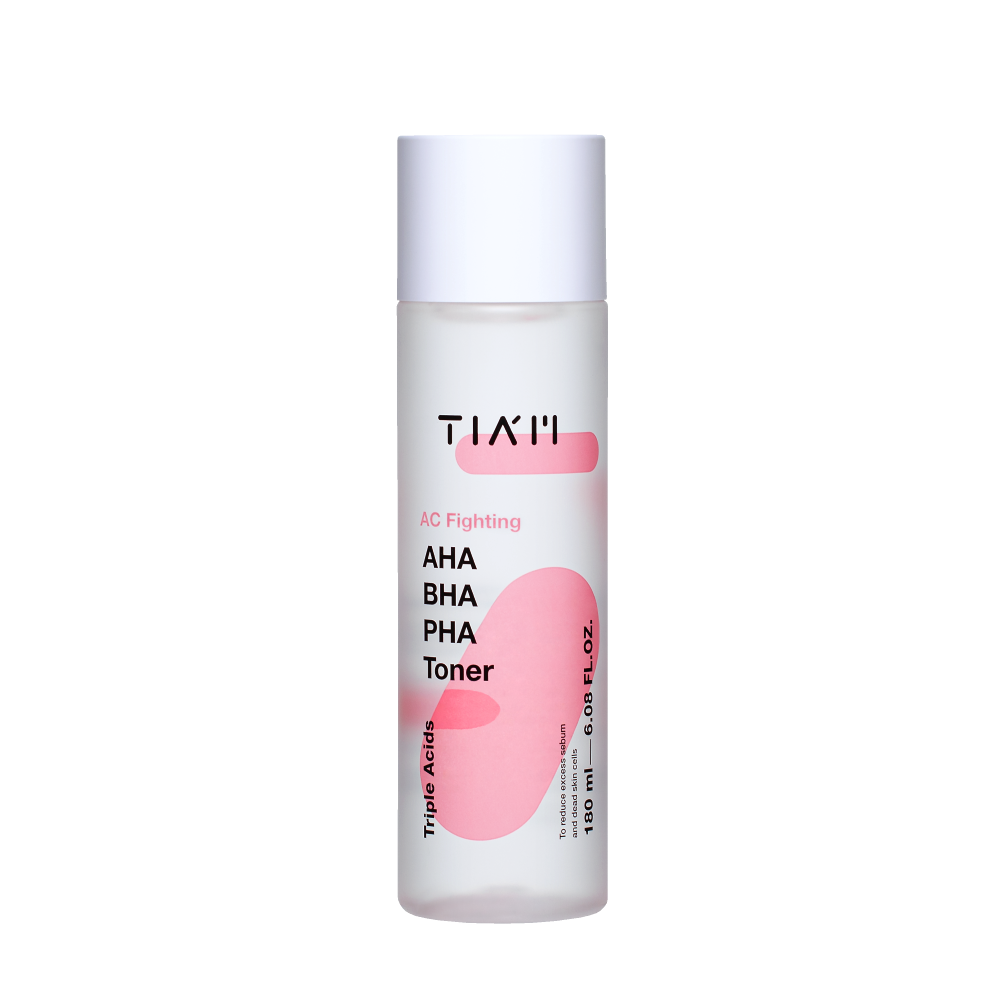 The TIA'M AC Fighting AHA BHA PHA Toner is a powerful weapon in the fight against acne, dark spots, and wrinkles. This toner contains a potent blend of AHAs, BHAs, and PHAs that work together to exfoliate the skin and promote cell turnover. As a result, the skin is left looking clearer, brighter, and more youthful. In addition, this toner is packed with antioxidants and hyaluronic acid that help to protect the skin from environmental damage and keep it hydrated.
Reviewers compliment the watery texture that absorbs fast without any stickiness, and notices pores were less clogged. Best for oily, acne prone skin.
Choose Your Selection of AHA BHA PHA Wholesale at UMMA
AHA, BHA and PHA acids are the talk of the beauty community currently. They can offer a number of benefits, such as acne fighting exfoliation, brightening, and hydration, and pH balance. UMMA is an excellent option if you're looking to stock up on best, trending, and niche Korean skincare products wholesale for your business. We offer a wide range of AHA, BHA, and PHA products at low wholesale rates.
Register now to become a member today and get a bonus discount for your first wholesale purchase. Get exclusive benefits, such as giveaways, cash rewards, and more.