Many people have no idea about the importance of face cleansing routines. Most of us simply wash our faces with water in the morning and then think that now is clean. This is so wrong!
We need to use products that genuinely help us clean deeply both on nights and mornings. Contrary to common belief, we all produce sweat and oil during our sleep. This is why it is crucial to remove all the dirt we carry throughout the day, especially if we wear makeup. It is even more important if you use waterproof products. Your face must be immaculate during the night; it is the best way to regenerate our skin, and this process cannot happen if pores are obstructed.
The reason people of all ages and regions turn to Korean skincare is because they see the clean, smooth flawless skin of Korean women, and have realized achieving this kind of skin starts with a well-disciplined cleansing routine, and effective, affordable k beauty products. That's why we at UMMA have created this guide for businesses to find the best Korean cleansers that fit their customer needs.
A background on Korean cleansers – ingredients & routine
There are a lot of different cleansers on the market because each of them has a different formula or is formulated with ingredients for a specific skin type or need. Korean face cleansers use many natural ingredients, which is why their products and routine are incredibly successful. Green tea, snail slime, bamboo extracts, propolis, honey, Centella extract, and natural plant oils are among the common ingredients in Korean cleansing products. These ingredients also help to correct fine lines and brighten the complexion.
The Korean cleansing routine consists of various rules, such as cleansing differently between morning and night, and double cleansing, especially at night. The simple logic behind double cleansing is to: first, remove any oil-based, waterproof makeup, dirt and excess sebum. Second, to remove any first cleanser residue, exfoliate dead skin cells, and restore skin's pH balance and moisture barrier to prep the skin into the best condition for the next skincare step.
In order to invest in the right face cleansers for your customers in your region, you must first understand the different types of cleansers available, and to figure out what the best sellers items are for each type. You can find all these plus thousands of other best and trending Korean cleansers for low competitive wholesale prices at https://umma.io.
Take a look at our detailed list of Korean face cleansing products that provide gentle to profound cleansing results:
The 11 types of cleansers & Korean product recommendations
Cleansing wipes: Innisfree Olive Real Cleansing Tissue
These are maybe one of the easiest, most practical ways to clean your face. It comes in a very convenient package, making it easy to grab one wherever you go. Cleansing wipes require an extra step with another cleansing product since they only clean the skin surface. These products are recommended for all skin types. Cleansing wipes are fantastic for a quick cleansing routine or on the go but are not recommended for everyday use.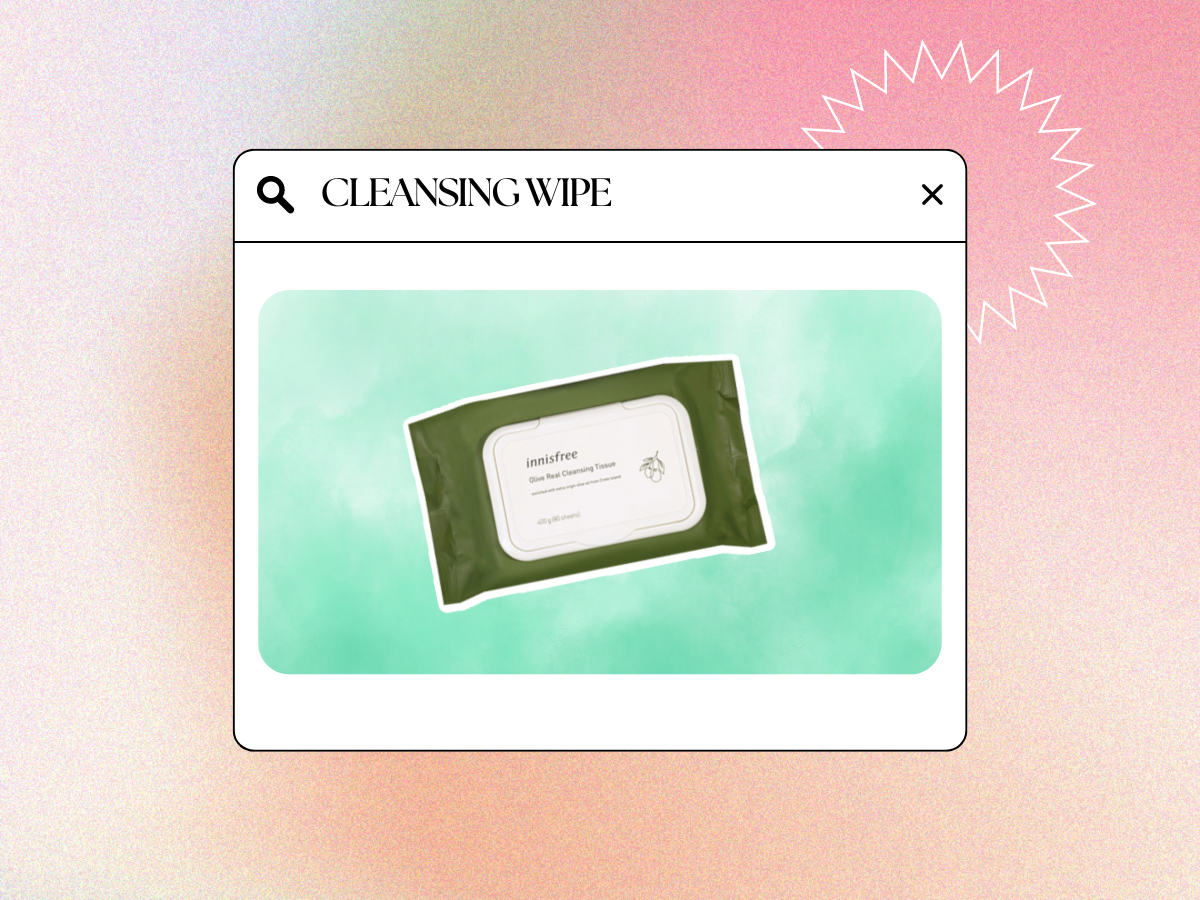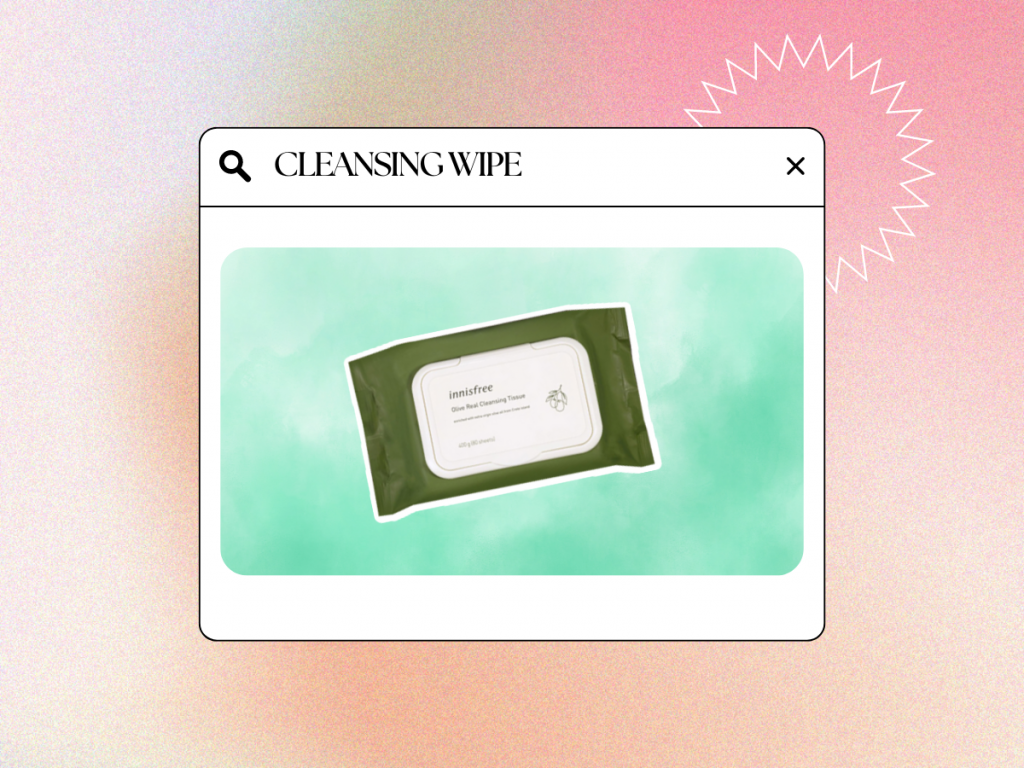 One of our best-selling products is Innisfree Olive Real Cleansing Tissue. These wipes are very soft and gentle so they don't irritate the skin. This cleansing tissue contains organic extra virgin olive oil that effectively removes oil-based makeup while moisturizing the skin. It also contains various fruit extracts, delivering a fresh citrus scent.
*Main ingredients: Olea Europaea (Olive) Fruit Oil, Camellia Sinensis (Green Tea) Leaf Extract, Citrus Unshiu (Mandarin) Peel Extract
Lip and Eye removers: Etude Lip & Eye Remover
Lip & Eye removers are great for gently removing "difficult" makeup such as waterproof mascara, long-lasting and very pigmented makeup. Since Mascaras should be removed to prevent eye irritation and eyelash weakening, this product is necessary. These strong cleansers can leave a somewhat oily feeling on your skin. Therefore it is best to double cleanse with a foam cleanser to complete the cleansing ritual.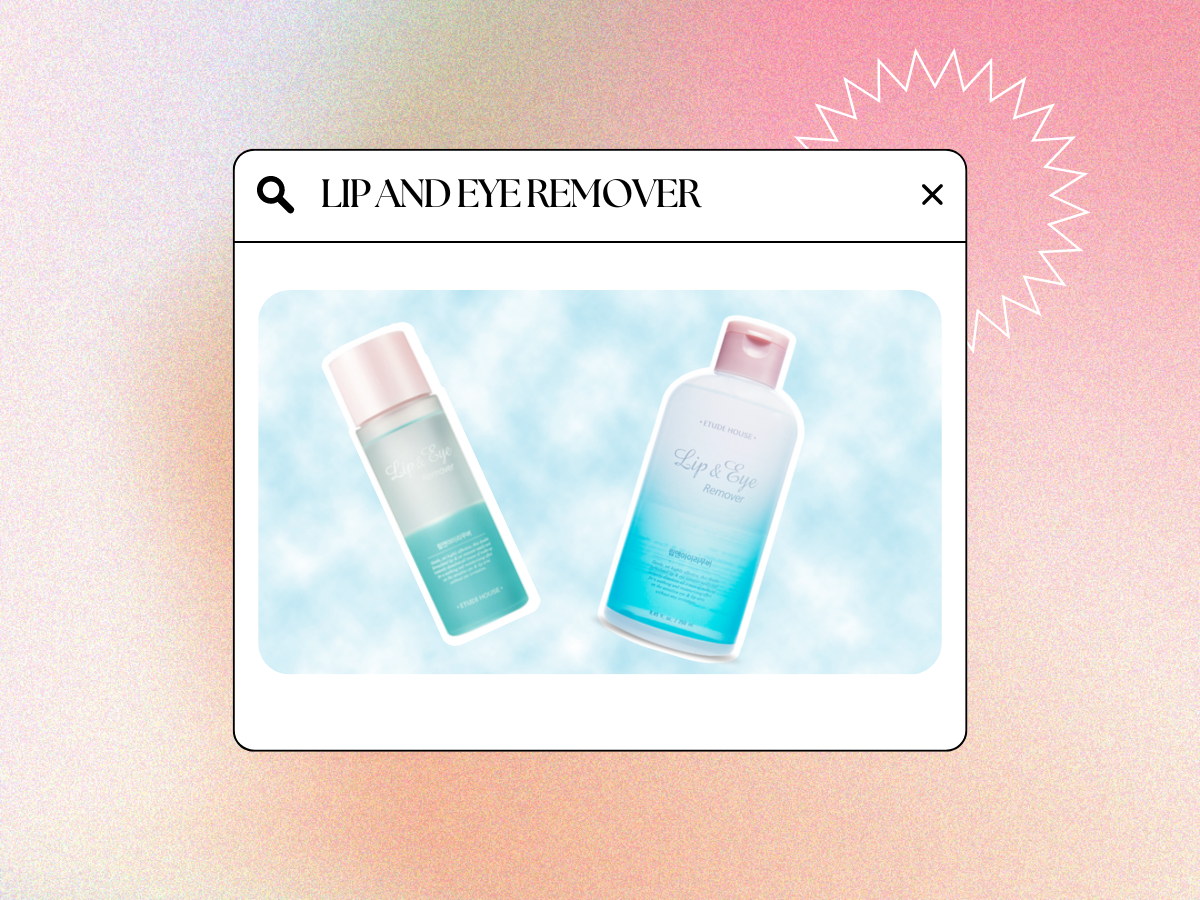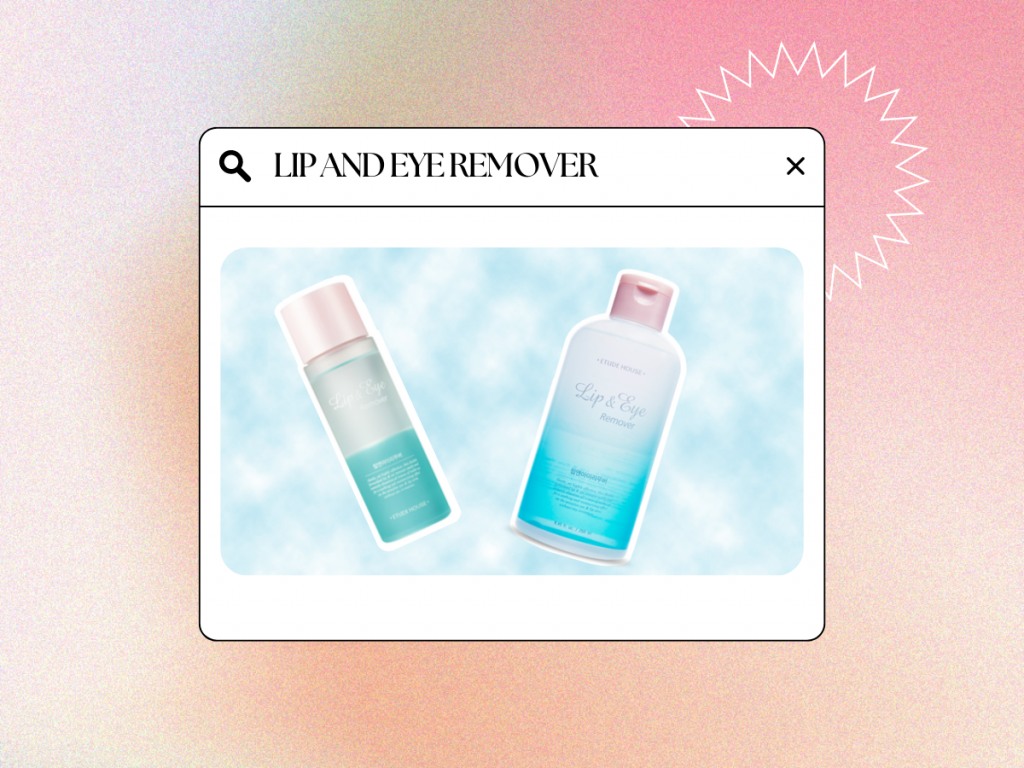 From this category, we recommend the best seller Etude Lip & Eye Remover, which is a makeup remover gentle and non-irritating, excellent for daily use. This product is a biphasic remover, meaning it contains both water and oil-based liquids to remove makeup based with either types of formula. Reviewers rave about how makeup can be easily dissolved with this product. It comes in two sizes, 100ml and 250ml.
*Main ingredients: Viola Tricolor Flower, Leaf, Stem Water; Iris Florentina Root Extract
Water Cleansers: Innisfree Green Tea Cleansing Water
This type of product is best used for removing impurities from the skin, but it is not the most effective of the cleanser types for removing heavy makeup. It is perfect for sensitive and dry skins because it is very gentle and does not irritate or cause any reactions.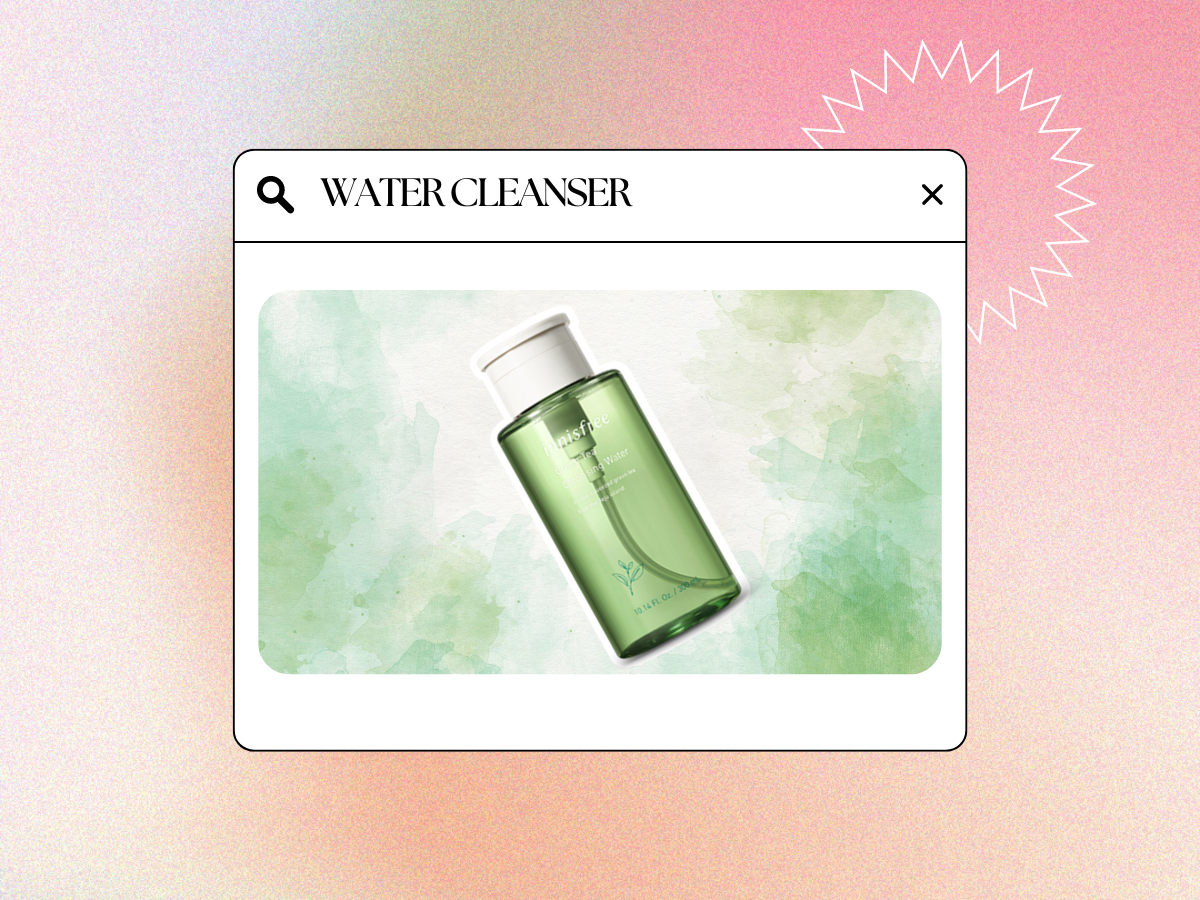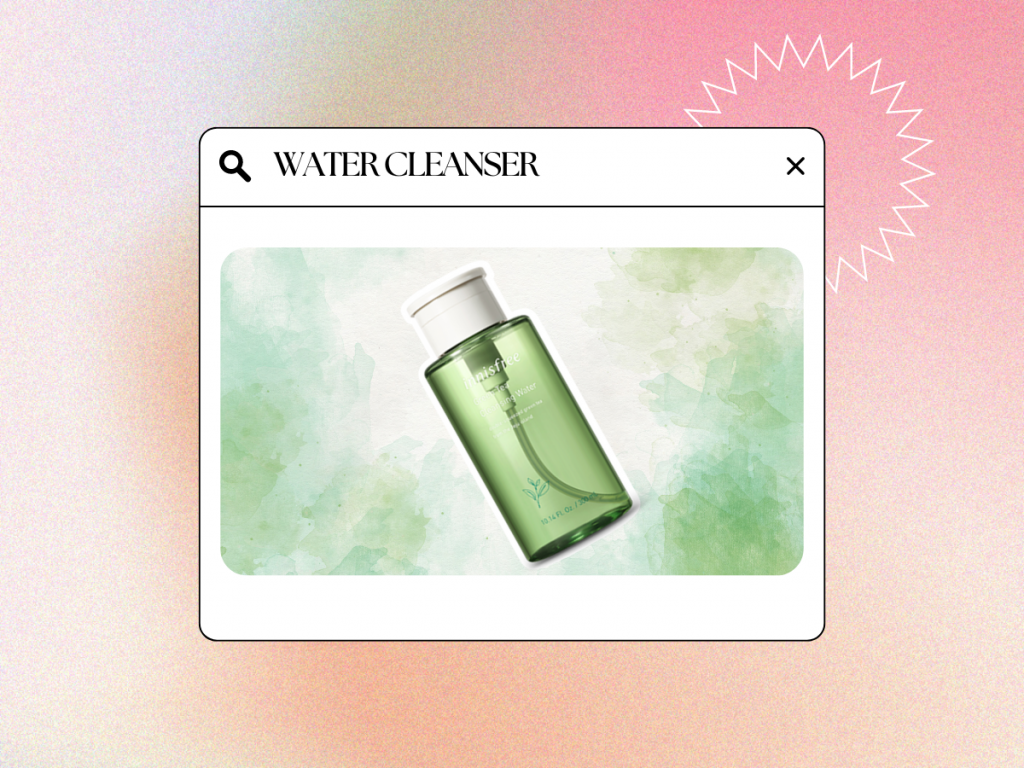 We found the best results in Innisfree Green Tea Cleansing Water from the long list of best seller water cleansers. Reviewers praise the big quantity that lasts long and pump dispenser that gets the exact amount you need each time. It is effective in removing light makeup and restores moisture to the skin while cleansing.
*Main ingredients: Green Tea Extract, Witch Hazel Extract, Grapefruit Extract
Foam Cleansers: The Face Shop Rice Water Bright Facial Foaming Cleanser
This is, by far, the easiest way for deep-cleaning results which is why they are also the most popular cleansers. Foam cleansers are used by all skin types. However, most brands formulate each product to be appropriate for specific skin types. They are the best to use as the second cleanser when double cleansing, bringing your skin to a balanced, most optimal state for the next skincare step. This particular product (the face shop one) is most suited for oily to combination skin.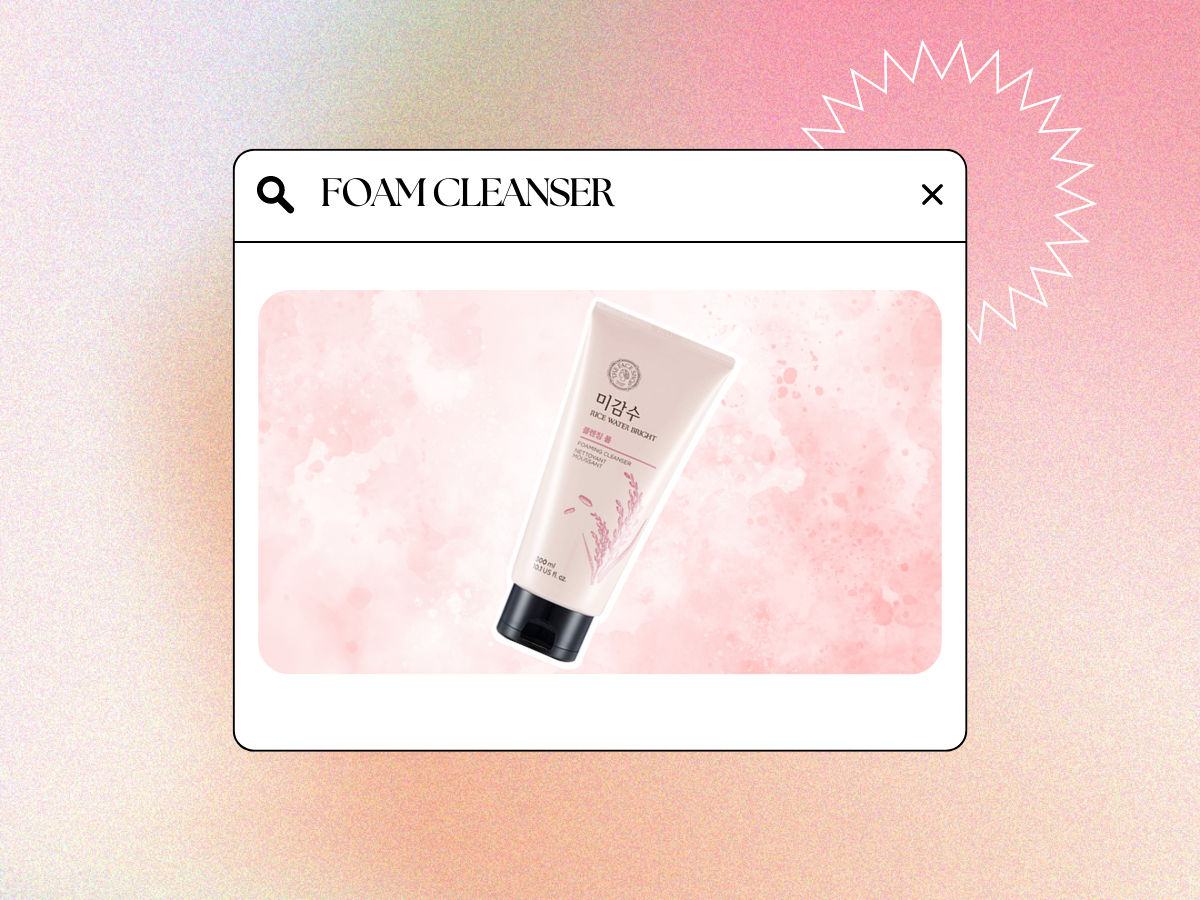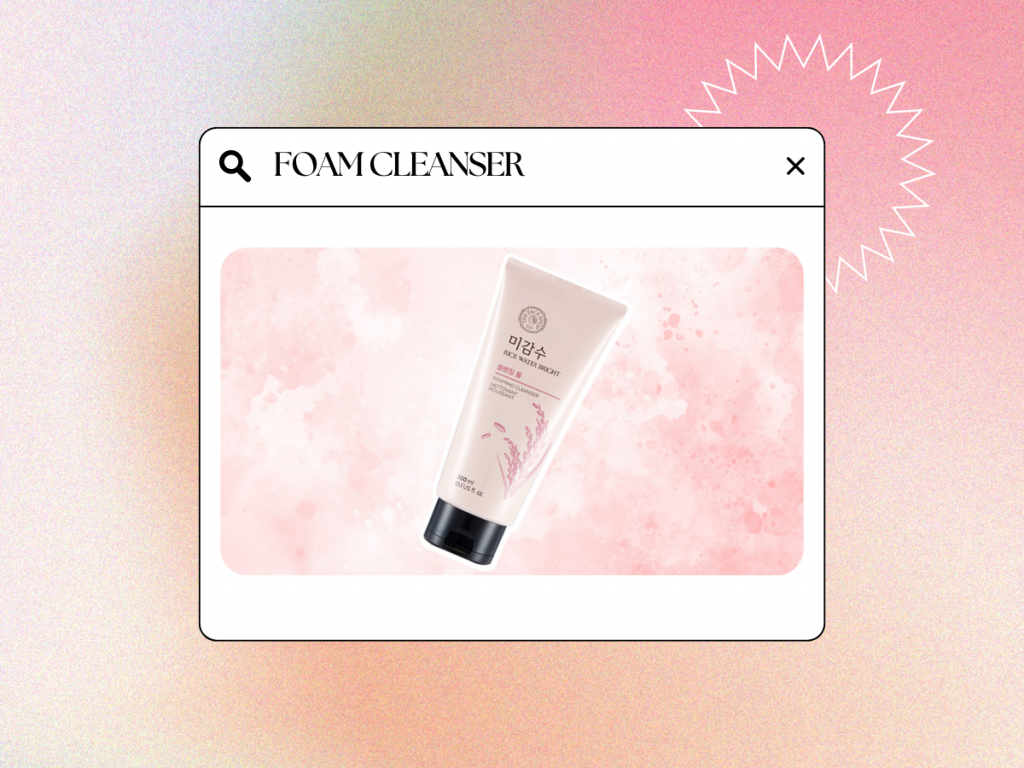 The Face Shop Rice Water Bright Facial Foaming Cleanser is definitely one of the most sought after foam cleanser because reviews say it deeply cleans your skin and brightens your face, giving you an instant glow. It removes traces of makeup and gives your skin a fresh feeling for hours.
*Main ingredients: Lauric Acid, Oryza Sativa (Rice) Bran Oil, Titanium Dioxide
Oil Cleanser: Skin1004 Madagascar Centella light Cleansing Oil
It seems like a contradiction that an oil cleanser can both clean and moisturize skin. It can be used on any skin type as long as the product has the correct components and is adequately formulated for a specific kind of skin. For example, when used on dry skins, the best ingredients are Coconut and Olive Oil. For sensitive skin types, Castor Oil and Rose Hip. When it comes to oily and acne-prone skins, the best components are Jojoba, Marula, and Argan oils. Since most face impurities are soluble in these oils (even in oily skins), these products provide outstanding results.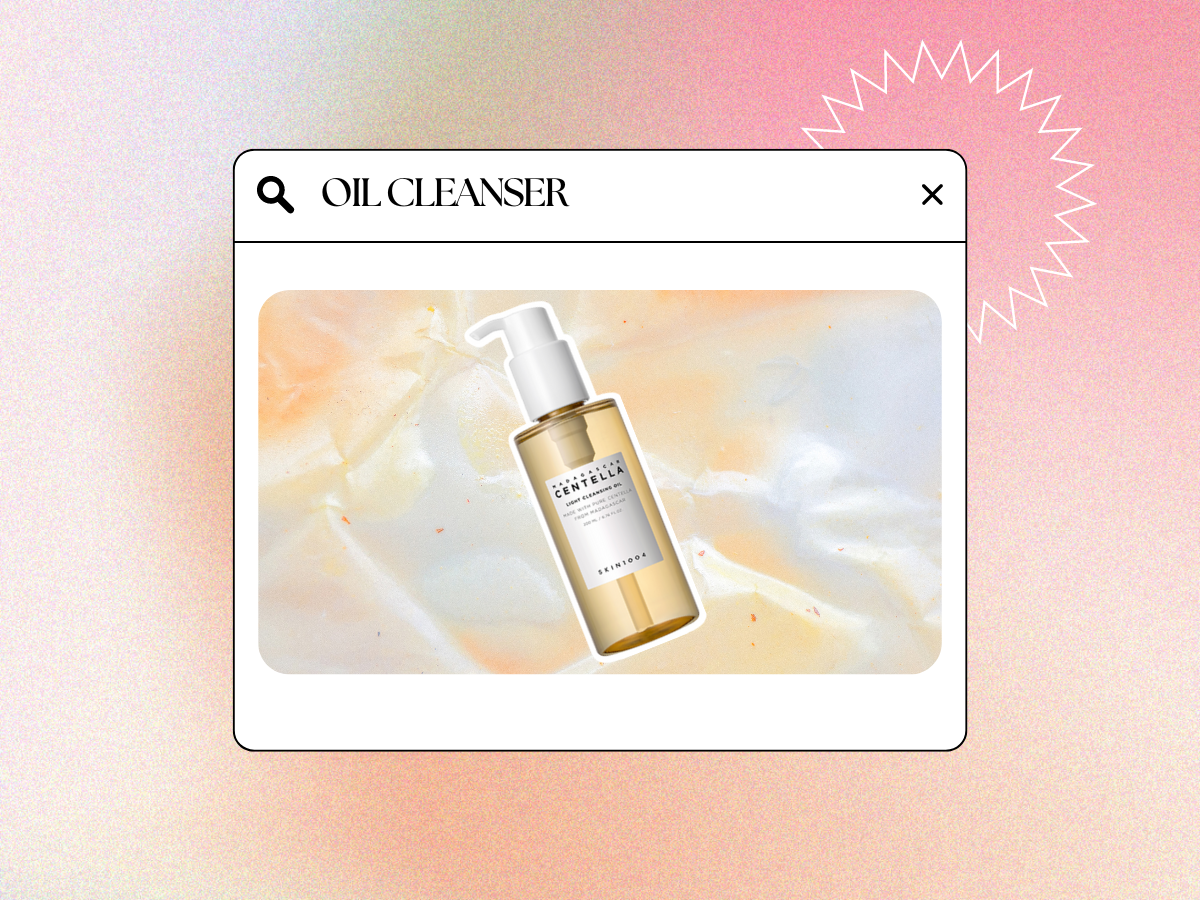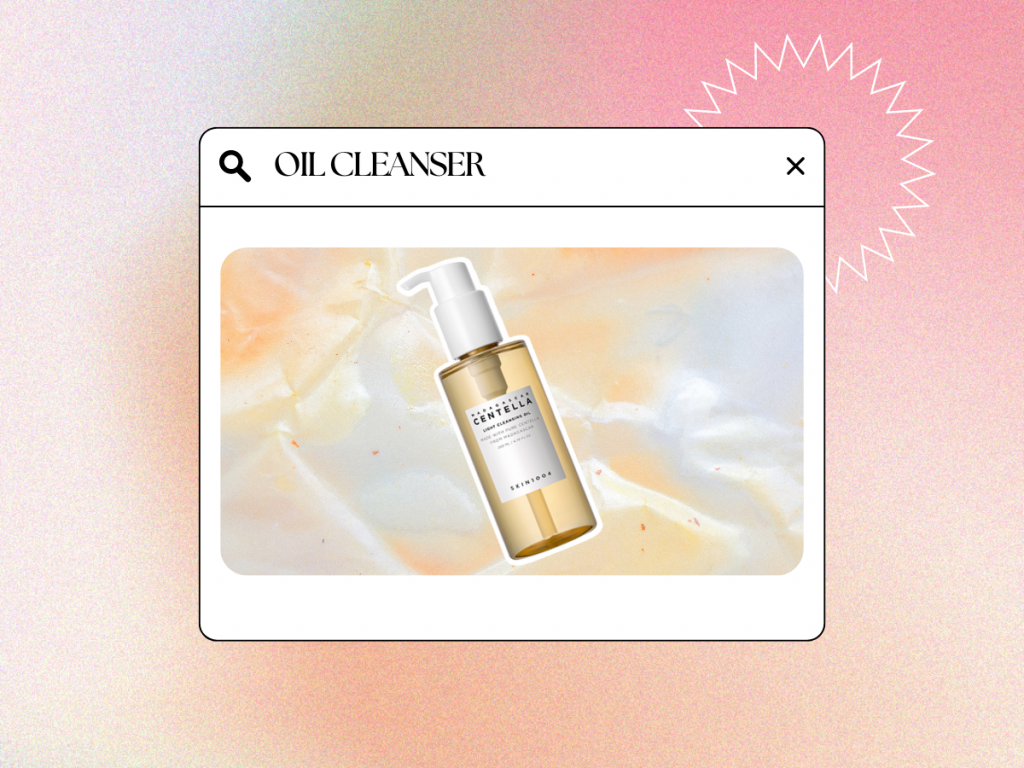 From the large variety of another most popular type of cleansers, we absolutely adore and recommend Skin1004 Madagascar Centella light Cleansing Oil due to its lightweight extra nourishing formula that doesn't let any residue on your skin. Reviews say it gives them a luxurious feel, with a nice light scent, and just one pump being enough to remove all kinds of makeup.
*Main Ingredients: Centella Asiatica Extract(10,000Ppm), Helianthus Annuus(Sunflower) Seed Oil, Olea Europaea(Olive) Fruit Oil, Simmondsia Chinensis(Jojoba) Seed Oil
Soap Cleansers: Some by Mi AHA BHA PHA 30 days Miracle Cleansing Bar
Soap cleansers are making a come back on the beauty scene for its eco-friendly, deep cleansing properties. While it may be one of the harshest on skin, these products are highly effective for people with acne and oily skin. When using, you must make sure that the product is formulated for face cleaning since regular soaps have more higher pH and stronger formulation and may cause irritation.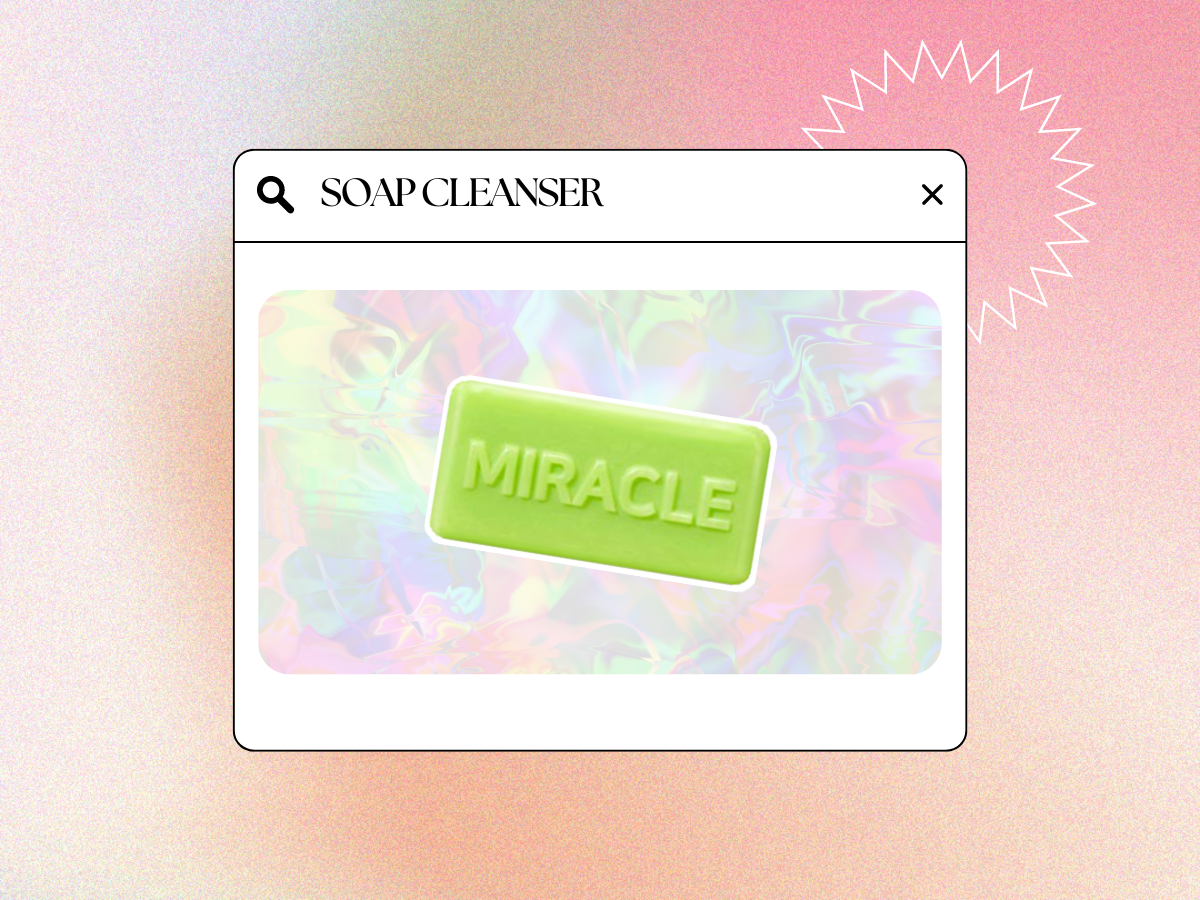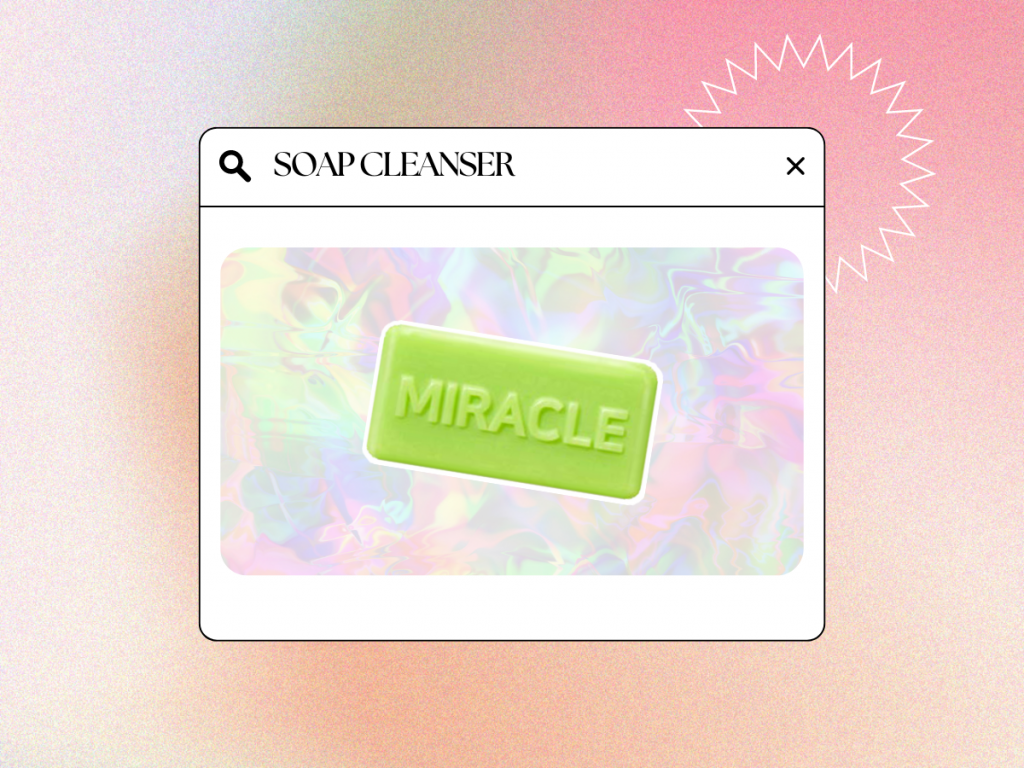 We strongly recommend the product Some by Mi AHA BHA PHA 30 days Miracle Cleansing Bar. This soap cleanser is actually quite gentle unlike many soap cleansers, so it can be used on several skin types. Your skin will be smoother and hydrated after just two weeks. This soap bar is so big that you can cut this into pieces and store some in your fridge for later. Reviewers claim this to be one of the best products to clear acne.
*Main Ingredients: Lauric Acid, Lactobionic Acid, Niacinamide, Melaleuca Alternifolia (Tea Tree) Leaf Oil, Houttuynia Cordata Extract, Olea Europaea (Olive) Fruit Oil, Argania Spinosa (Argan) Oil, Centella Asiatica (Gotu Kola) Extract, Sodium Hyaluronate
Gel Cleansers: Needly Mild Cleansing Gel
Due to its gentle exfoliating property, these cleanser types are best for dry and sensitive skin. They provide a more hydrating, refreshing feeling, and causes less damage to the skin barrier when cleansing, which works best with skin types that may need additional moisturization and low irritation.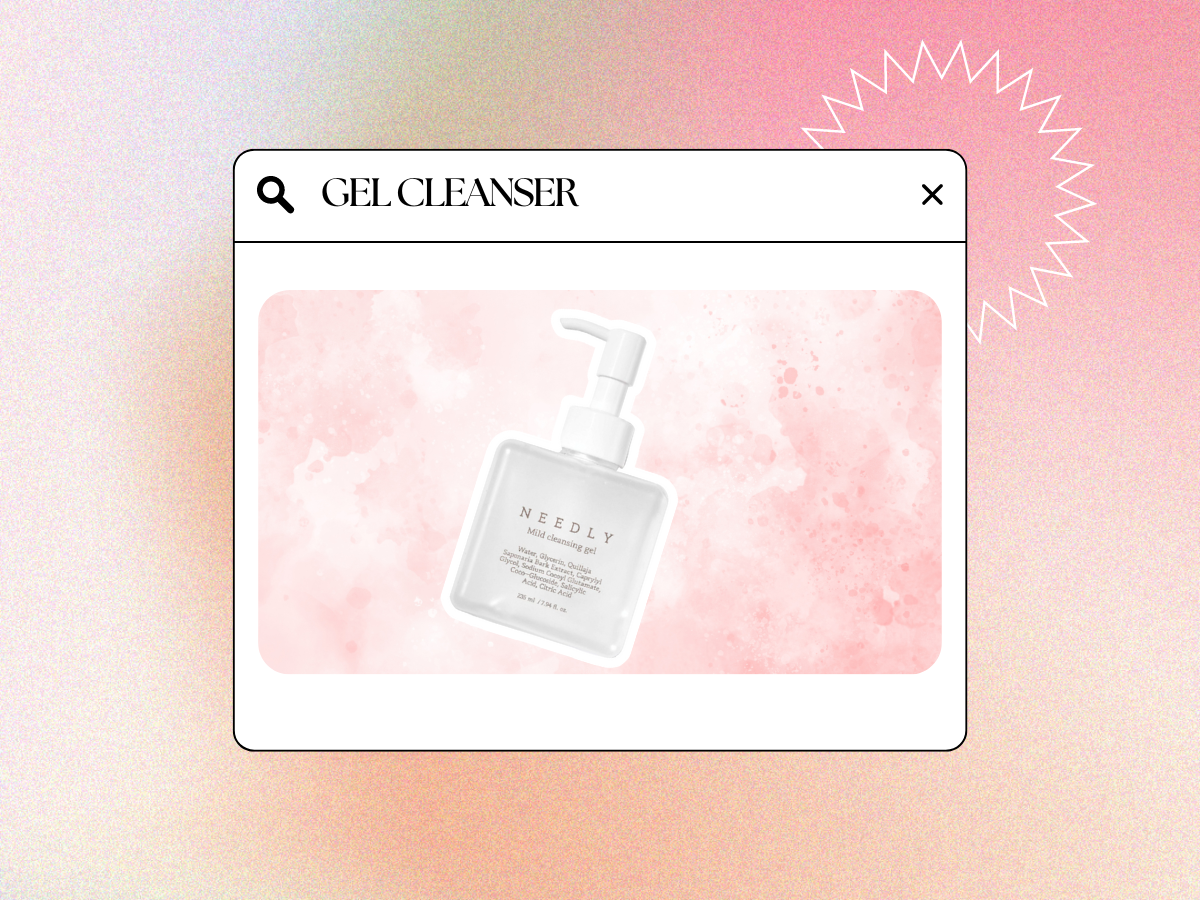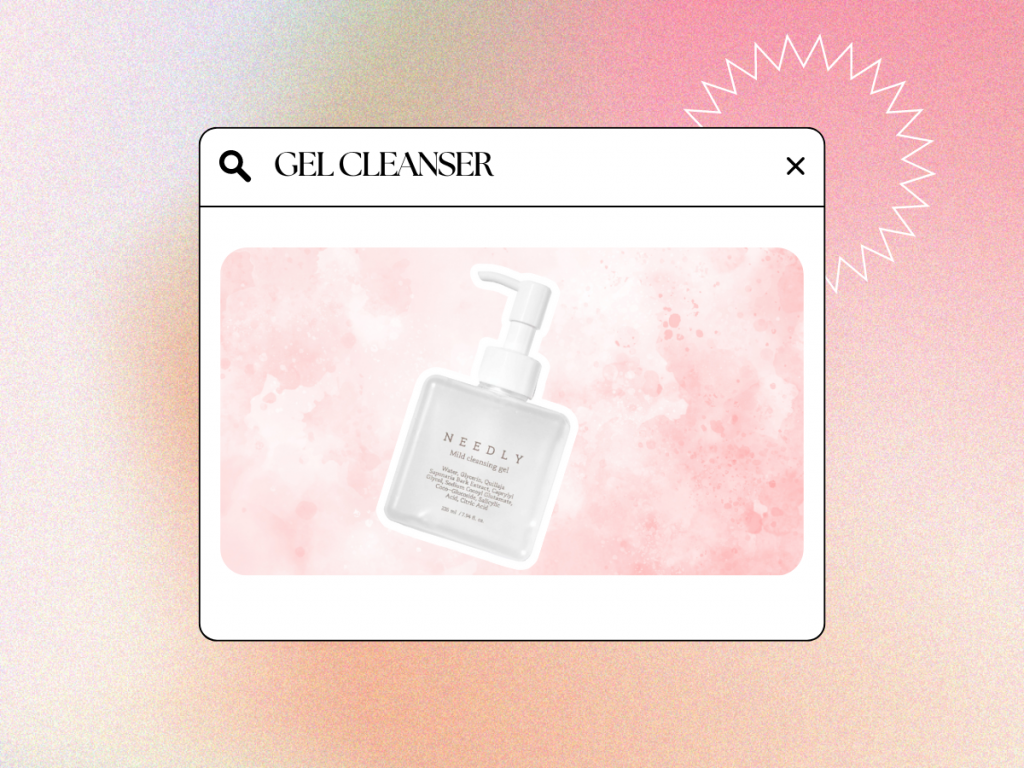 For this category, we recommend Needly Mild Cleansing Gel, which was actually designed for sensitive and acne-prone skin, but suitable for all skin types. It causes no irritation and no dehydration, has a consistent texture and provides gentle but effective cleansing results. Reviews show if you have active acne on your skin, this product helps alleviate the irritation and cleanses gently to prevent worsening irritation in the affected areas.
*Main Ingredients: Salicylic Acid, Quillaja Saponaria Bark Extract
Cleansing Balms: Beauty of Joseon Radiance Cleansing Balm
This cleanser type is amazing for removing heavy makeup. Due to their high-end formulas, cleansing balms leave no oily sensation after use despite what you may assume. These products are ideal for dry skin but also provide excellent results on oily complexions. On the downside, these products might be expensive and may require a larger amount of product to achieve results.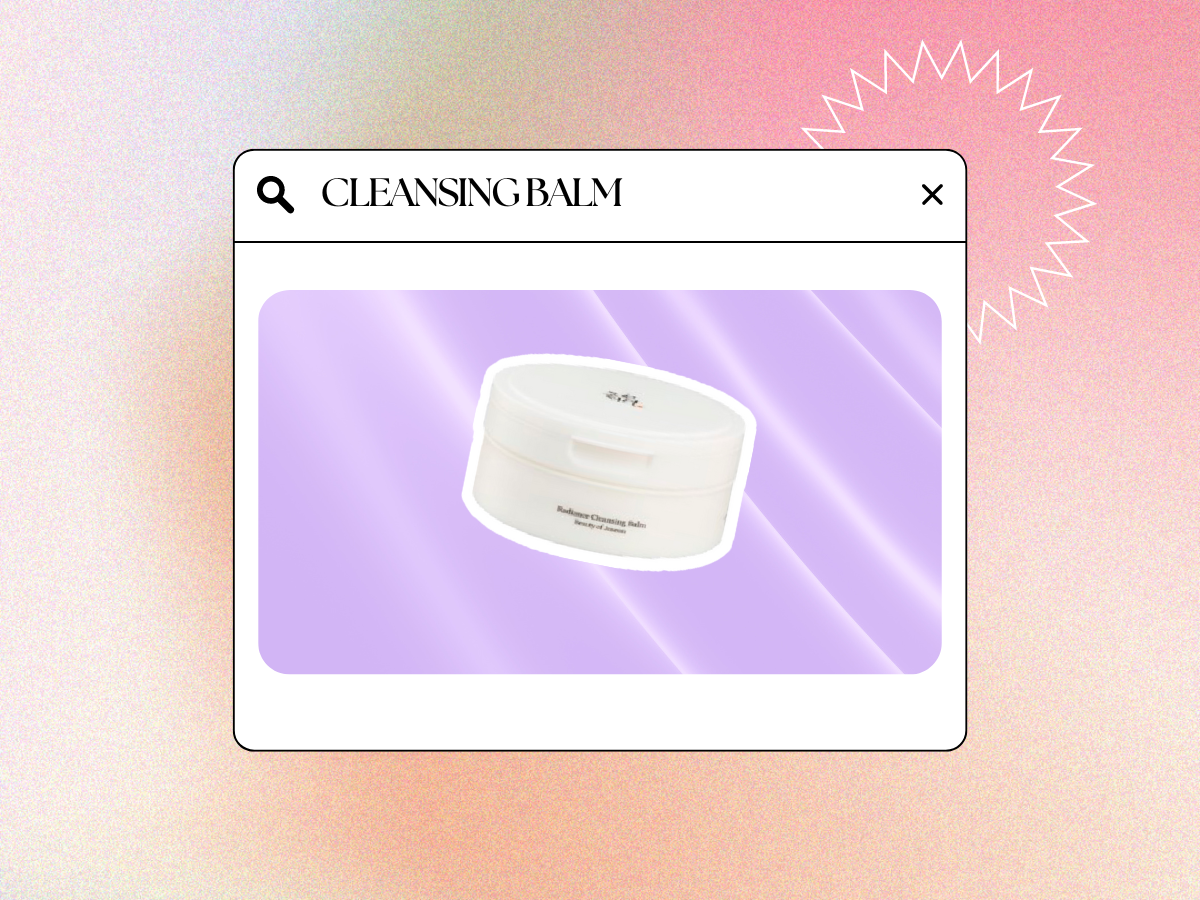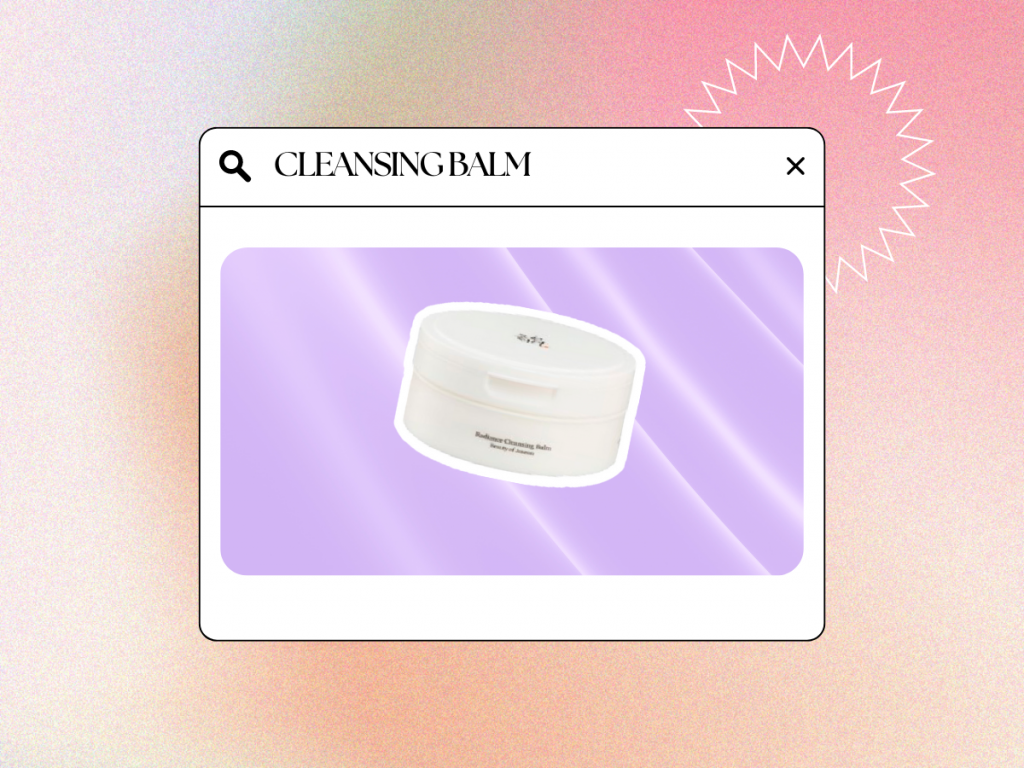 There are many great cleansing balms to choose from, but for this type, we chose Beauty of Joseon Radiance Cleansing Balm. It is a top trending Korean cleansing balm, globally. It has a waxy texture and feels great to massage into the skin. Reviewers praise the way it helps to remove all kinds of light to heavy makeup effortlessly, and the final result shows your skin smooth, soft, and brightly glowing.
*Main Ingredients: Soybean Ferment Extract, Hippophae Rhamnoides Oil, Oryza Sativa (Rice) Bran Oil, Oryza Sativa (Rice) Seed Water, Avena Sativa (Oat) Meal Extract
Clay & Cream Cleansers: Skinfood Black Sugar Perfect Cleansing Cream
Different from other cleansing types, clay and cream cleansers are used as deep cleansing or massaging special care for 1-2x a week, respectively. They are very similar to wash off masks, since they provide the extra care you need on days your skin needs a boost. Depending on the formula, clay cleansers may provide deep pore cleansing, or nourishing effects that are great for various skin types.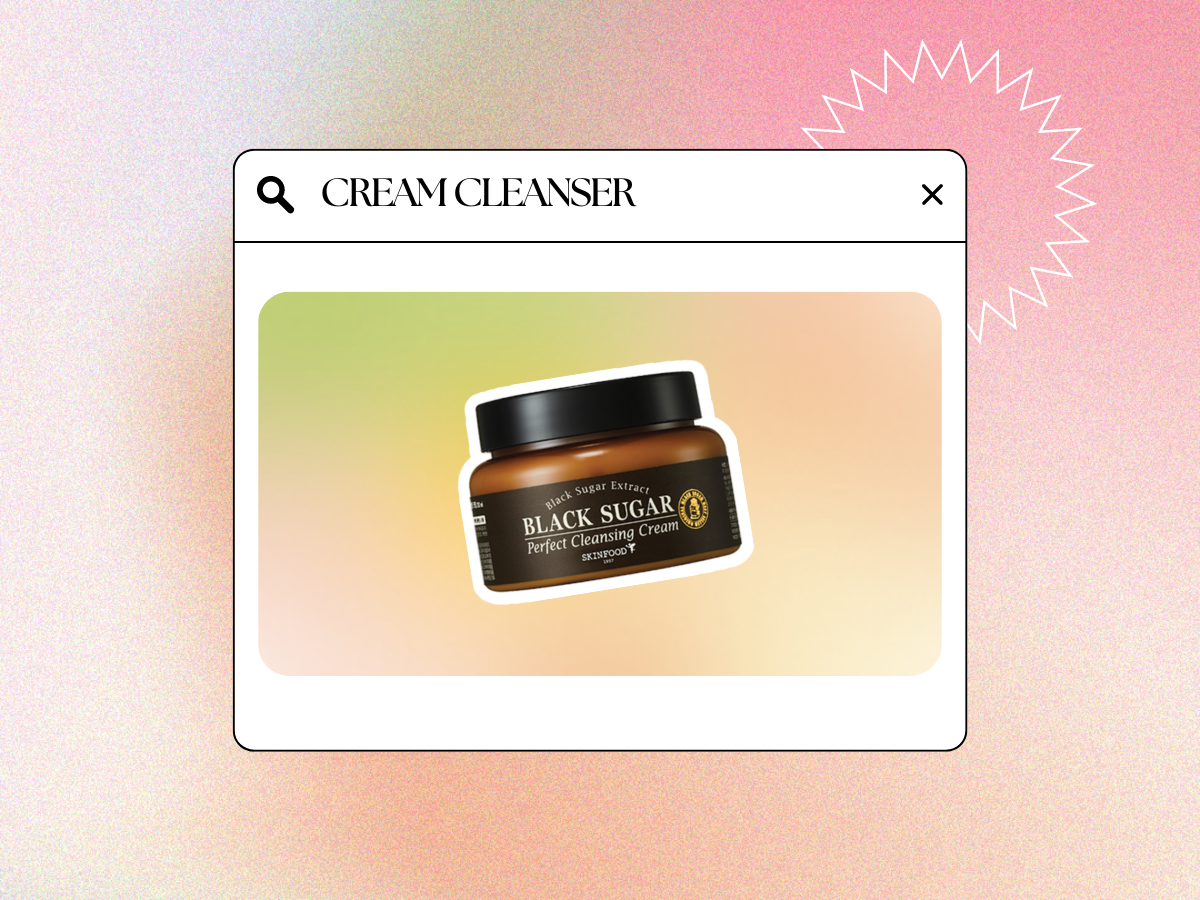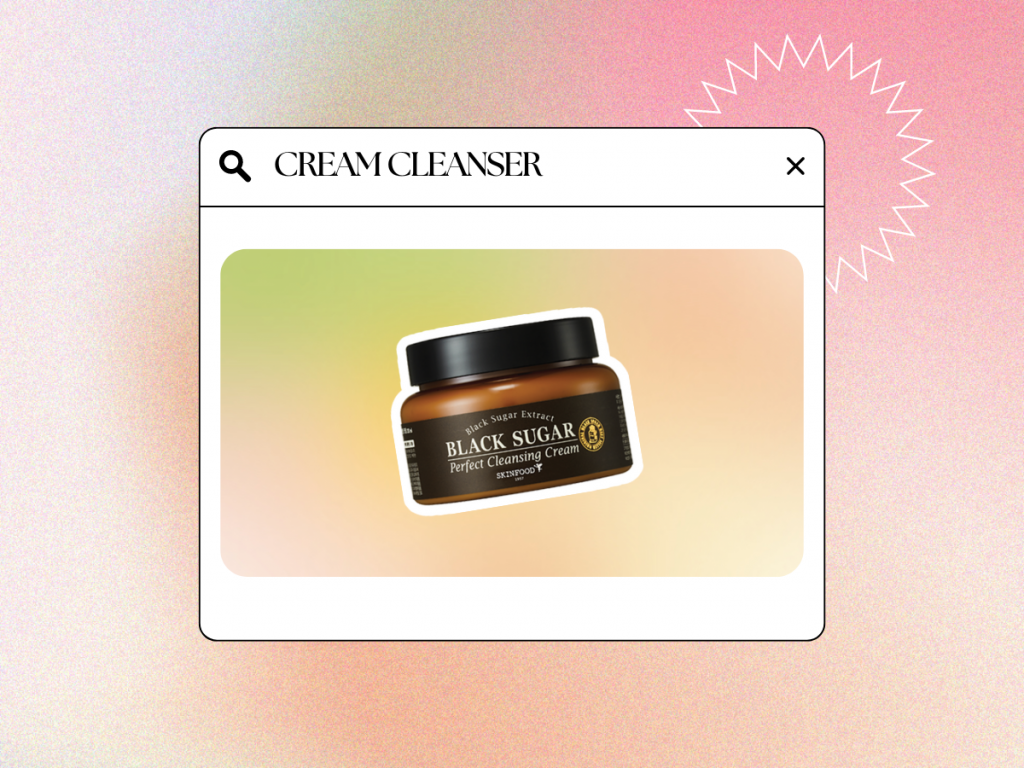 There are many winning Korean cleansers for this category, but we highly recommend Skinfood Black Sugar Perfect Cleansing Cream. It has a slight black sugar scent that's really pleasant. This particular cream cleanser is praise for its gentle but deep cleansing properties. When you massage it into your skin, it melts away impurities while nourishing with moisture, leaving your skin smooth and revitalized
*Main Ingredients: Fragaria Ananassa (Strawberry) Seed Oil, Butyrospermum Parkii (Shea) Butter, Macadamia Ternifolia Seed Oil
Powder Cleansers: Cosrx Low pH Centella Cleansing Powder
These products are a game-changer in the industry. They are perfect alternatives to harsh scrubs due to their gentle yet powerful exfoliating nature. These products form a cleansing paste when mixed with water and can be easily "customized" by adding more water or powder according to your needs.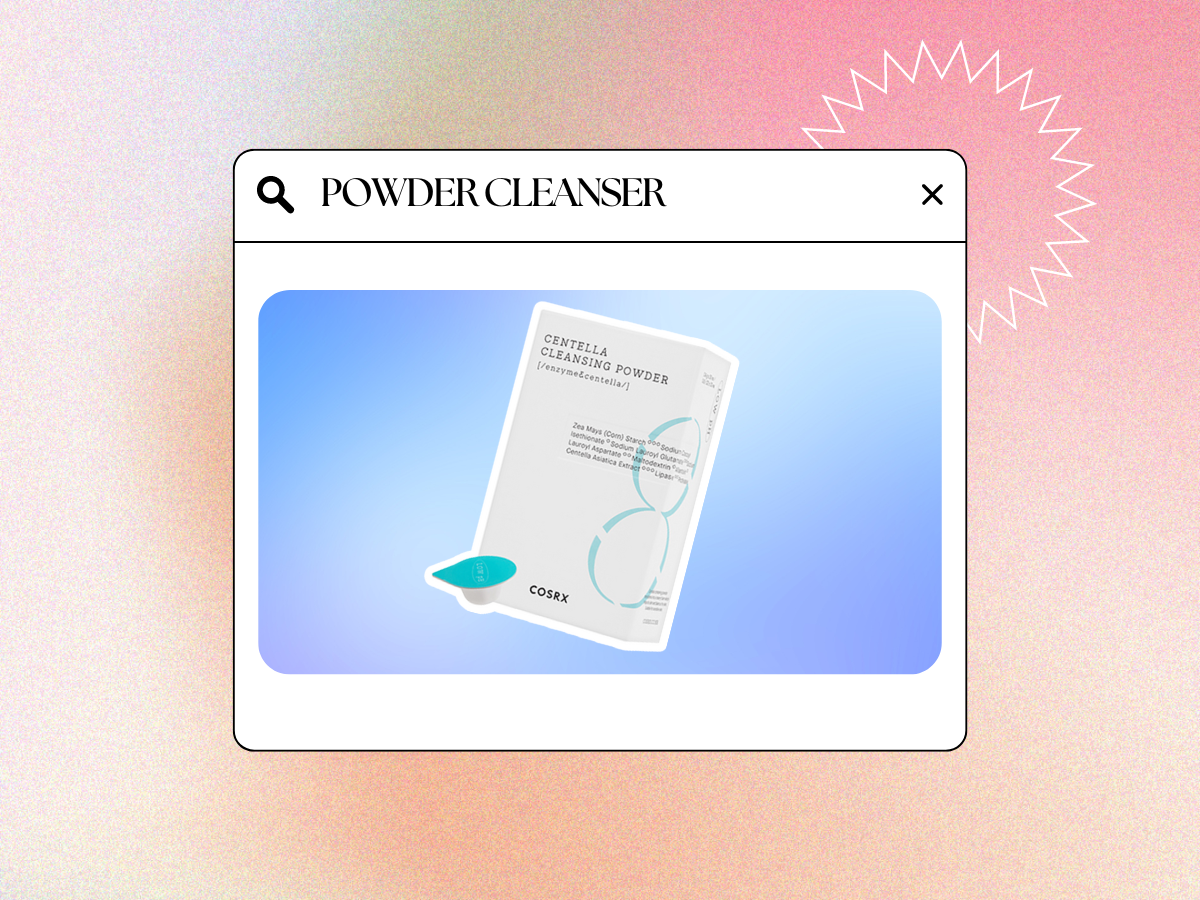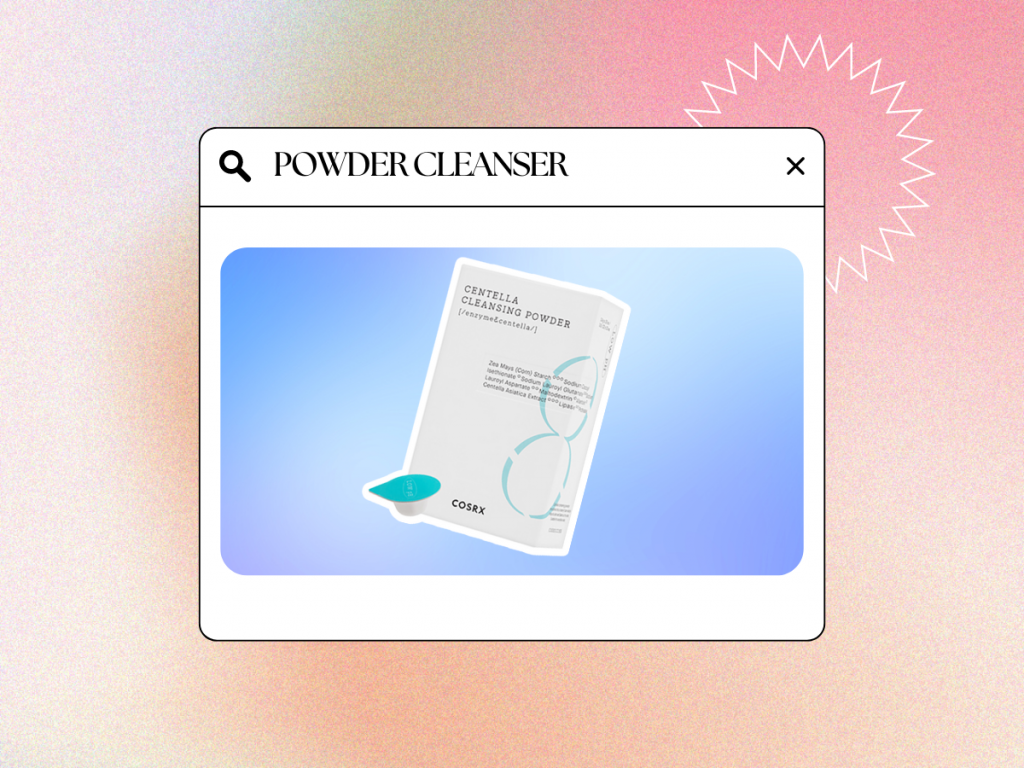 From a large variety of these innovative products, Cosrx Low pH Centella Cleansing Powder is our top choice. In the packaging, there are 30 individual capsules, easy to carry with you. Each one has the perfect amount of product for your cleansing routine. The results are amazing. This powder evens the skin tone, improves skin texture, and brightens while cleansing to produce a smooth and refreshed skin.
*Main ingredients: Allantoin, Centella Asiatica Extract
Cleansing Scrub/Exfoliator: Huxley Scrub Mask; Sweet Therapy
Scrub and exfoliator type cleansers provide the deepest cleansing results. It scrubs deep into pores and revitalizes skin. While some gentle scrubs can be used on a daily basis, most are best to use once or twice a week as a special care product. Over-scrubbing can damage skin, and actually create more excess sebum for oily skin due to an imbalance of moisture and oil, and pH level.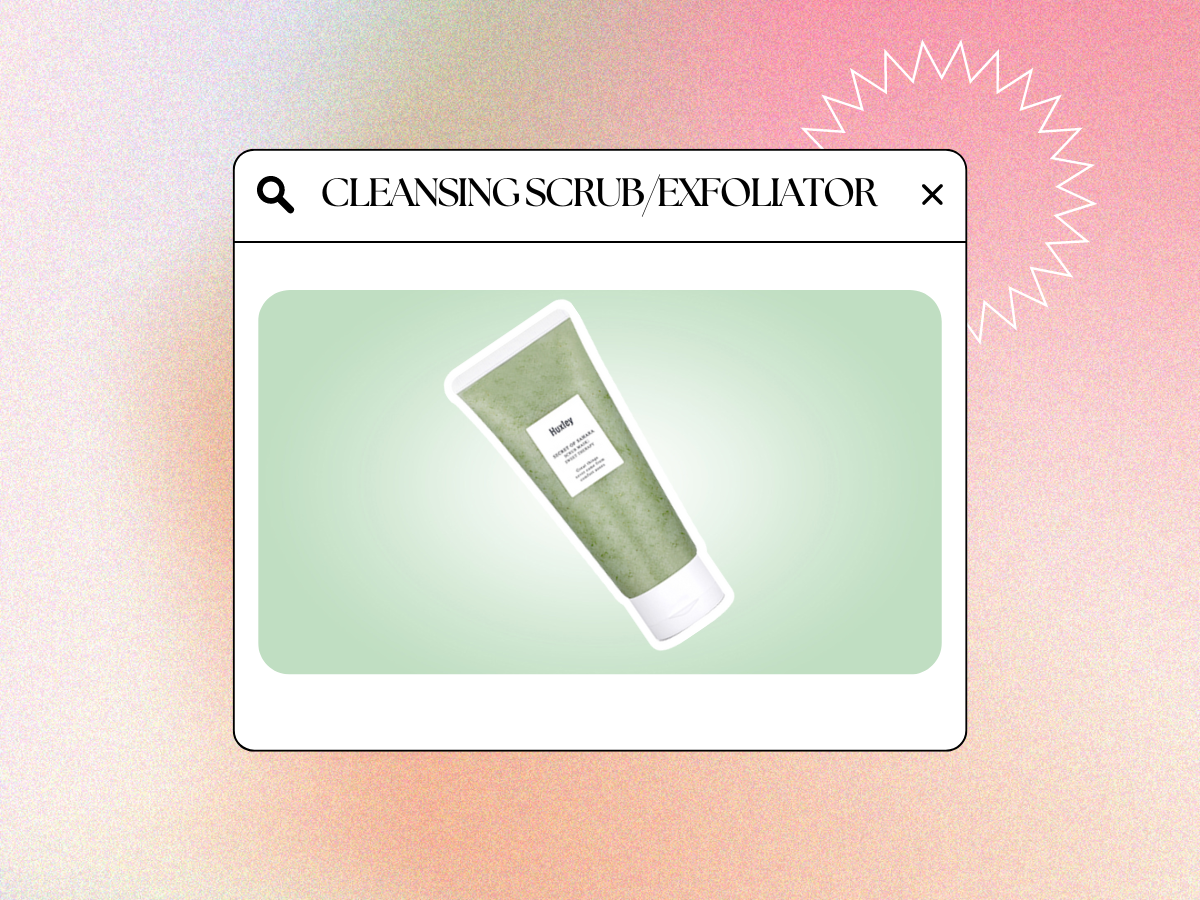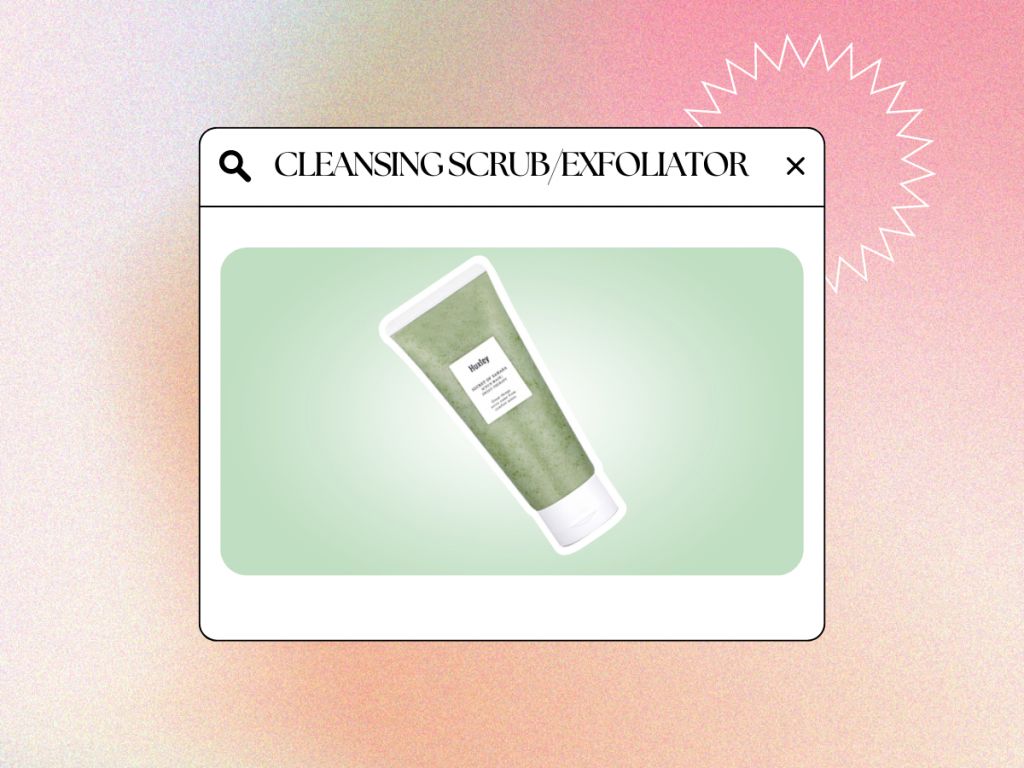 Huxley Scrub Mask; Sweet Therapyis perfect for oily skin or someone that has obstructed pores. Reviewers claim you will have radiant skin after just one use. It's easy to apply and gentle without irritation. It has an herbal calming scent and the packaging is gorgeous.
*Main ingredients: Opuntia Ficus-Indica (Prickly Pear) Seed Oil, Juglans Regia (Walnut) Shell Powder, Luffa Cylindrica (Sponge Gourd) Fruit
Final tips on how to do cleansing right
After the detailed explanation above, we also wanted to point out the most common mistakes when it comes to face cleansing routines. Think about your daily rituals and avoid the following:
Not washing our hands before a face cleansing routine.
Not removing makeup before washing our face.
Over-exfoliate our skin.
Using hot water; causes dry skin and irritation.
Not cleansing our faces in the morning and night.
Using the same products for both morning and night.
Using a product not right for our skin type.
Stock up on best Korean cleansers at umma.io
While we recommend these popular cleansers for each cleanser types, there are a vast number of best selling Korean face cleansers great to invest in for high profits. Why choose Korean cleansers? Because they provide outstanding results given their natural extracts, high-end qualities, and affordable pricing best fit for every day use of every day beauty consumers. By understanding more about Korean cleansing routines, and the nature of different types of cleansers, we hope it will help you make informed decisions on what K beauty products to stock up on for your business.
For all your k beauty wholesale needs, sign up to shop. Enjoy exclusive benefits and low competitive wholesale prices. UMMA provides authentic products sourced & shipped from Korea, and 24/7 customer support to help your business grow.