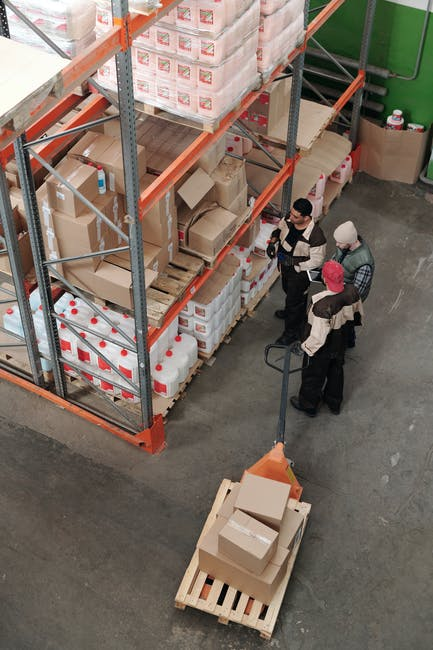 Many entrepreneurs wonder what the difference between both wholesale and retail business models are, especially in terms of target customers and ROI. This post aims to discuss the most fundamental differences between wholesale and retail businesses. Of course, if you're in a hurry, we have a short answer for you as well:
The primary difference between the two is that wholesale businesses cater to consumers who purchase in volume whereas retail businesses cater to consumers who are more inclined towards personal shopping/consumption.
Let's assume that you have a product; for instance, Korean makeup or K-Beauty products. If you know your product is a good one, perhaps because you've already tried selling it through various channels, then your next step would be to pick one channel for growth.
You can choose between 2 primary channels to sell your product, between wholesale and retail. Each of these channels offers unique benefits and pitfalls, however, your decision should depend on how each channel fits into your strengths/personality as an entrepreneur.
In other words, the answer to the 'Wholesale vs Retail' dilemma will depend on:
Your business's brand identity or the category of your product(s).
Which channel makes it easy for your consumers to buy your products..
What Wholesalers and Retailers do
First, Wholesalers are companies that sell in bulk to numerous retailers and outlets, who in turn, sell the same product to the end user.
In doing so, these businesses are able to sell products for lower prices since they typically sell in bulk quantities. Selling in bulk reduces their overall costs such as storage and handling costs. Additionally, some wholesalers also handle the production/manufacturing side of things, however, this doesn't necessarily mean every wholesaler follows suit.
In either case, wholesalers are responsible for granting retailers access to a diverse range of products, who in turn, amplify their efforts by reaching a larger customer base. Imagine the growth of your business if every retailer in town wants to stock your product because of its solid demand.
Next, Retailer businesses or individuals are businesses that sell directly to end users for a profit. The only similarity wholesalers and retailers is the fact that they can both manufacture/produce the products they sell. Of course, the majority of retailers out there only sell what they acquire from manufacturers or wholesalers.
Now, let's look at the difference between wholesale and retail in more detail based on the key features in reselling.
Customer Acquisition of Wholesale and Retail
The most important point of wholesale sales is securing retailers to sell. Again says, wholesale is purchased in bulk and sold in bulk. The lack of retailers to sell means that the risk of inventory purchased with bulk increases very steeply.
Wholesale sells goods as bulk. In other words, only those who can purchase large quantities at once can become wholesale customers.
Retailers don't. If you only make this product attractive, everyone walking down the street can be your customer. It is the retailer that has unlimited customer potential.
Marketing Effect of Wholesale and Retail
Wholesale customers are very calculating. They have to bear the great risk of mass purchases. Therefore, planned purchases are the main stream rather than impulsive purchases, and the role of marketing is limited.
But retail customers don't. Many consumers make impulsive purchases. If you can make your products look attractive and if you can let more people know about your products, your sales will continue to increase. That's what marketing is all about. Retailers can access more customers according to their marketing strategy, and make the same product more attractive.
Getting Space to Load Inventory
Choosing wholesale also means that you will be offering large quantities of products to your distributors and retailers. For this reason alone, you will have to make sure you have plenty of storage space and facilities to cater to your business model.
Speaking of which, it is also important for wholesalers to ensure each process in their warehouses is efficient and streamlined. This leads to a snowball effect that minimizes anything from wastage to packing errors.
Ideally, modern wholesalers should try to integrate their operations to a wholesale management platform. These systems will help analyze your operations in real-time and allow you to make changes accordingly.
Retails also need loading space. But compared to wholesale, it would be very little space. In addition, retail is available for sale online. Online sales also require loading space, but they can save space for display to customers.
Cost of Wholesale and Retail
Wholesale costs less to operate than retail. The operation of goods in bulk unit means a reduction in the cost of being injected into individual goods. You don't have to worry about product management, individual packaging and delivery anymore.
Fast turnover also leads to reduced costs. The optimized schedule will reduce your warehouse fees and inventory management costs.
If you are retailer, a lot of competition forces you to spend cost. You may have to lower your margin to provide a cheaper price. You may have to spend marketing cost to attract more customers. You may have to spend higher cost to provide better quality goods. You must bear in mind various costs for retail sales. This will lower your margin. But if you can control these things well, the margin will increase.
Margin of Wholesale and Retail
Prices sold by wholesalers to retailers do not fluctuate much. Because wholesale prices usually change according to the quantity purchased, a drop in your selling price means that your sales have increased. That is, wholesalers can maintain a stable margin compared to retailers, which serves to reduce the risk of losses incurred in selling goods
The retail customer is the consumer. Because no further distribution occurs, the retail price becomes the final price. Of course, competition happens. But what's important is that retail margins have a wide range that can be maximized according to sales strategy.
Turnover of Wholesale and Retail
Wholesale is purchased in bulk and sold in bulk, so basically the turnover rate is fast. You should concentrate on maximizing this turnover. With thorough planning and schedule together, you will be able to make a lot of money with limited capital.
In the case of retail, the quantity purchased is less than wholesale, but the quantity sold is much less. Therefore, it takes longer to recover the funds spent on inventory.
Competition of Wholesale and Retail
Wholesale also has competitors. But it would be a small number compared to retail. This is because wholesale requires more money than retail. much more money is needed to buy in bulk, to rent a warehouse to store purchased goods.
retail is, as there are many potential customers, there will be many competitors. Next door shops, supermarkets, marts and department stores can all be your competitors. You will have to try to provide more attractive goods, cheaper goods and better quality goods.
Can It Be Both in Wholesale and Retail?
Yes, of course you can, however, doing so has its own advantages and disadvantages.
Theoretically speaking, this is the ideal way to go, however, it involves juggling multiple sales channels simultaneously, while also maintaining direct contact with consumers.
You will be able to get a high margin by purchasing at a small cost because you sell retail but buy bulk. but you are also sell retail, but you have to take stock risk into account because you purchased bulk.
It may also be possible to carry out more aggressive marketing in retail sales because of the presence of stable wholesale margins. On the other hand, the high cost of retail sales may threaten the stable margin of wholesale sales.
It is like two sides of a coin.
Whether you sell retail or wholesale, or both, there is absolutely nothing good or unconditionally bad. What you can do is try to take advantage of each and find a good partner to help it.
The Specialist in Wholesale and Retail, UMMA
The pros and cons of wholesale and retail and the pros and cons of doing both are very clear. But both are equally difficult.
However, such difficulties create new services.
Regardless of whether you sell wholesale or retail or both, there is a partner who can give you the best help.
It's UMMA.
UMMA is an online wholesale platform specializing in K Beauty. Some of UMMA's customers are middle wholesalers who sell wholesale, and others who sell retail. In addition, a retailer that used to trade with UMMA also sells wholesale products through collaboration with UMMA. This is because UMMA provides services that can help customers in any way they sell.
UMMA provides services that can compensate for each disadvantage of retail and wholesale, and collaborates to further maximize each advantage.
For example, The low MOQ and MOA provided by UMMA will be of great help to both retailers and wholesalers. Retailers can purchase a variety of popular products in small quantities, while wholesalers can excavate new products without risk through small quantity purchases..
Get Information About Wholesale And Retail, Through UMMA
Now, wholesale vs retail, which are you more inclined towards? If you're still unable to decide, here's what you need to do.
Whether you whoblesale or retail, partner with UMMA to stay updated on the latest trends and source products, wholesale prices and holistic wholesale business plans. To get the latest news about K-Beauty products, visit our website and subscribe to our newsletter.
Need a little more incentive? Well, it only takes a second and by signing up today you can get 50 free UMMA points that you can use on your first purchase.